Table of Contents
Whether you're in the market for an upland, waterfowl, or sporting shotgun, you'd be remiss if you don't at least consider a Franchi. These semi-automatic shotguns are offered in a variety of sizes, gauges, finishes, weights, stocks, and even left-handed models. Franchis are distinctive because they offer classic Italian artistry mixed with a performance you'd expect from a high-grade American shotgun. Although they may not be my favorite hunting weapons, I can't deny their superior balance, custom-feel, and innovative construction. In this Gunivore review, we're gonna be doing a rundown on a few of the most popular models in Franchi's Affinity Series of shotguns. Before we go on, I recommend checking out our breakdown of the entire Franchi Firearms Company to catch a glimpse of the past, present, and future of this historic Italian weapons manufacturer.
Franchi Affinity Specs
Caliber: 12 Ga.

Capacity: 4+1

Barrel Length: 28"

Overall Length: 48.5"

Finish: Matte Black

Stock Description: A-Grade Satin Walnut

Weight: 6.6 lbs.

MSRP: $999.00

Model: Affinity 3 Semi-Auto

Caliber: 20 Ga.

Capacity: 4+1

Barrel Length: 26"

Overall Length: 47.25"

Finish: Realtree Max-5

Stock Description: Realtree Max-5 Synthetic

Weight: 6.0 lbs.

MSRP: $949.00

Model: Affinity 3.5 Semi-Auto

Caliber: 12 Ga.

Capacity: 4+1

Barrel Length: 28"

Overall Length: 49.5"

Finish: Matte Black

Stock Description: Black Synthetic

Weight: 7.0 lbs.

MSRP: $1,029.00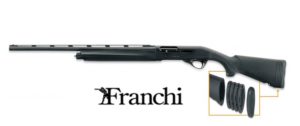 Model: Affinity 3 Compact

Caliber: 12 Ga.

Capacity: 4+1

Barrel Length: 26"

Overall Length: 45.375"

Finish: Realtree Max-5

Stock Description: Realtree Max-5 Synthetic

Weight: 6.7 lbs.

MSRP: $999.00
Franchi Affinity Build & Construction
Take one look at a Franchi Affinity and you'll see a blend of elegant Italian engineering, slim and sleek designs, and advanced controls. I'm a big fan of these shotguns and I love that they come in a variety of styles including the classic matte black, classy A-grade satin walnut, and outdoorsy camos.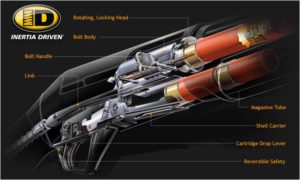 One of the biggest surprises on these guns is their lightweight builds. By cutting down excess weight and incorporating their simplistic Inertia Driven System, Franchi gave these shotguns excellent swing and balance. Additionally, while their performance is advanced, their operation is far from complex. The intuitive controls on the Affinity are highlighted by the safety on the rear of the trigger guard and fiber optic red-bar front sight.
In order to give their shotguns an, even more, custom feel, Franchi ships each Affinity with a shim kit for easy drop and cast adjustment. Plus, they provide a choke tube wrench and three choke tubes (IC, M, and F).
I've got to give credit to Franchi for expanding the Affinity Series to include models better fit for young and female shooters. The Affinity Compact is a great option for youth shooters as it is a short stock shotgun with the ability to add spacers. This means that as the shooter grows up, they can keep their Affinity with them the whole time until they're ready to turn it into a full-size. Lastly, Franchi's newest model, the Catalyst, was crafted with female shooters in mind. By making nuanced alterations to the grip, drop, cast, pitch, and length of pull on the Affinity, their premier shotgun has been modified to sit comfortably in a woman's build.
Franchi Affinity Performance & Operation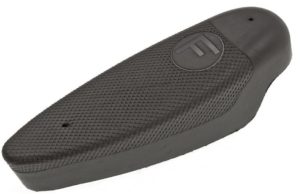 In an effort to boost performance, Franchi trimmed the Affinity's forend which helps keep the shooter's eye close to the bore axis. This small but effective change means quicker and more intuitive pointing and an overall enhanced shooting experience. Additionally, they also boosted their ergonomics by adding oversized components including the bolt handle, bolt release, and magazine port to make the firearm easier to operate even while wearing gloves. Plus, Franchi also attached a soft recoil pad to make shooting more comfortable even on those all day long hunts. Lastly, owners of an Affinity don't have to worry about the durability and long-term ability of their shotgun. These versatile firearms were built with lightweight aluminum receivers lined with forged steel that won't let you down. However, Franchi's 7-year warranty on their shotguns is a pretty sweet reassurance.
Magazine Options For The Franchi Affinity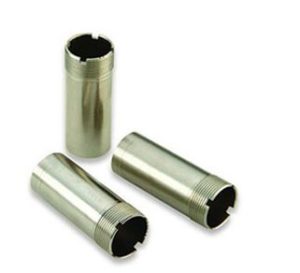 The Franchi Affinity can handle nearly all types of loads from 1 1/8 oz. target shells to the heaviest 3" magnums without any adjustments. Also, don't forget that with the mobile choke system, you have rapid changing of pattern density and spread in seconds. Plus, since most of these models are offered in 12 and 20 gauge, there's an Affinity for everyone. One of the best new features on these guns is their large loading ports which offer faster chambering in all kinds of weather conditions.
Franchi Affinity Aftermarket Options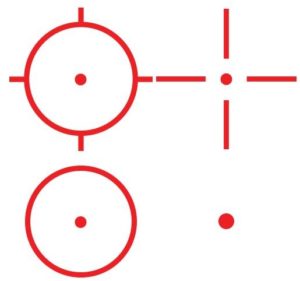 Because the Affinities are drilled and tapped for a Weaver-style base, you have decent flexibility for mounting all types of accessories. Although most Franchi owners tend to leave their shotgun naked, I have seen a few different optics on Affinities. When you attach an optic to a hunting shotgun, you gotta keep it simple and effective. Therefore, I recommend the Israeli-made Meprolight Mepro-21 reflex sight; this decently expensive optic is ultra-reliable, multi-functional, and can even be easily switched onto a rifle. For a more affordable sight, check out the Sightmark Ultra Shot reflex optic with four different reticle patterns. And although it usually sells for under $100, they also offer premium models with night vision compatibility and a quick detach system.
Franchi Affinity Vs. Benelli M2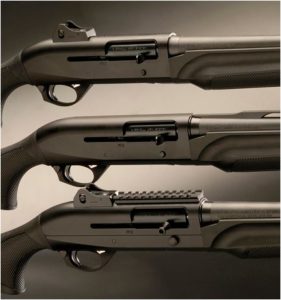 I've heard a lot of folks getting torn between the Franchi Affinity and the Benelli M2, and it's easy to see why. As both of these manufacturers are members of the Beretta Holding Company, there is sure to be plenty of overlap in components, style, and engineering. That being said, these guns are so similar, it's a real challenge to pick one over the other. However, even as comparable as they are, the Affinity can chamber one more round than the M2 and is slightly more reliable. All things considered, I think the Franchi is an overall better bargain.
Conclusion
I'm having a hard time solidifying an opinion about the Affinity; there are many things I like about these shotguns but it's still not as overwhelming as I'd like. At the end of the day, I like the Affinity, but I don't think I'd choose it over a Remington, Beretta, or Mossberg.
Franchi Affinity Sporting
For more shotguns like the Franchi Affinity, check out our features on the Benelli Super Black Eagle, Beretta A300, Browning BPS, & Remington 870!