Table of Contents
First off, Olympic Arms is still open for business. Partially, anyway. This is an in-between time for them, as they are working on restructuring their company and transitioning into new ownership. This is what they stated in their most recent press release, dated December 2018.

We'll have to wait and see what the future holds for this veteran AR-15 manufacturer. Perhaps this new ownership will work out in their favor. Let's take a look at some of what they've been doing so far.
Olympic Arms
Olympic Arms is not affiliated in any way with the international Olympic Games, by the way. Just in case you had any doubts.

The founder of Olympic Arms is Robert Schuetz. He first established Schuetzen Gun Works in 1956, in Colorado, where the company produced barrels. In 1975, the outfit changed location to Olympia, WA, and concurrently changed its name to Olympic Arms. It began designing and producing complete firearms, rather than just components.

Olympic manufactured AR-15s and 1911s for a long time, and later on, they added the Whitney Wolverine to their lineup. Their reputation has been hit and miss, really, largely due to one or two oversights which set the company back and disappointed their customers. There are times when a manufacturer can bounce back and get back in the game, but even then there are those who will forevermore consider the brand to be junk.

The company produced their own parts and components in-house, and overall it had some quality firearms available for civilians, law enforcement, and military personnel.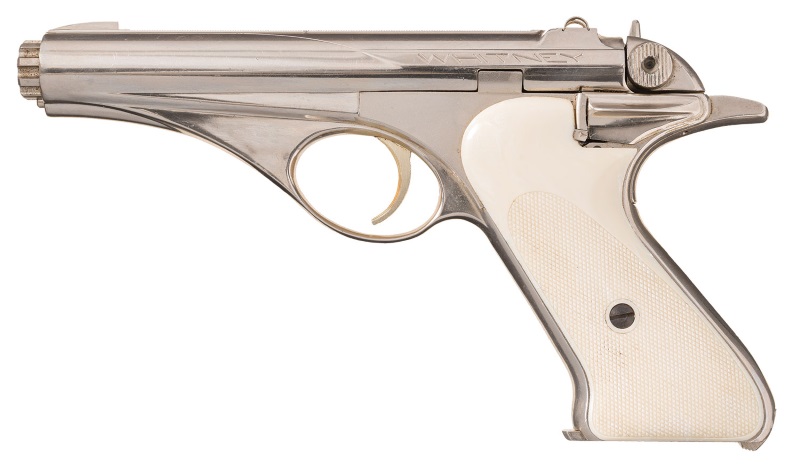 Olympic Arms AR 15
M16-pattern rifles and AR-15s – this was what Olympic has been producing for a long time. I know, I know – everyone on planet Earth seems to be manufacturing their version of the AR-15, so do we really need another one?

Well, that is a fair question, but the thing with Olympic Arms is that they were one of the first manufacturers (other than Colt) to make AR-15s to begin with. They are one of the OGs in this business, they've made some great AR-15 clones, and have been around long before the market was so saturated with such models.

There were times when their rifles were simply not good ones. Case in point: one of the worst moves that Olympic made – or so many shooters feel – was to make cast receivers, as opposed to forged ones. That move is probably what got them the most negative feedback over the years, and it was a business decision which caused them to be branded as a garbage, despite their solid efforts afterwards.


Here is a quick glance at some of Olympic's line of AR-15s. Note that some of these models have been discontinued.

M4 models

K3B-M4
K3B-M4-A3
K3BM4-FT
K3BM4-A3
These are offered in a variety of configurations (buttstocks, handguards, uppers, grips, capacity) and there is also the possibility of attaching a grenade launcher or flare launcher.

LE models

K23B Stubby
K23B-TC
K3B-11
K3B-14
These are short-barreled rifles, meant specifically for law enforcement personnel. The length of the barrels ranges from 6.5" to 14.5", and they are not available for civilians.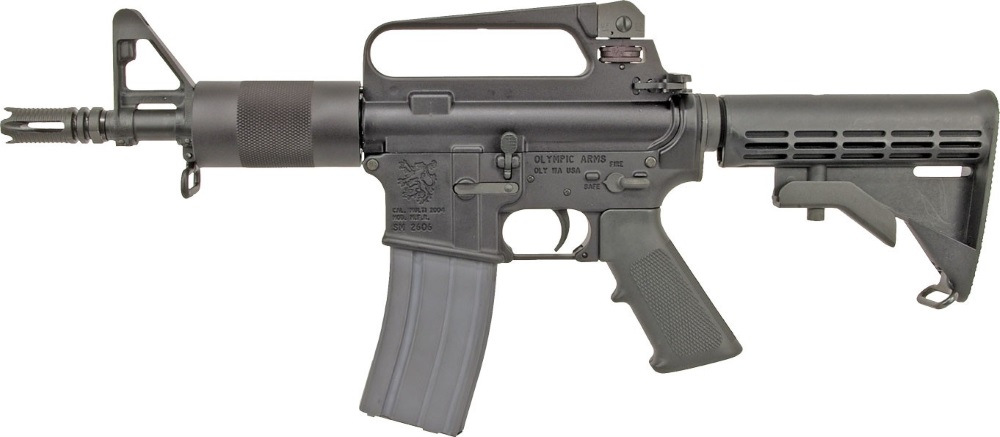 AR-15 Carbine models

PPC Plinker Plus Compact
PPFT Plinker Plus Flat Top
Multimatch ML2
With a 16" barrel, and chambered in either 223 Rem or 5.56 NATO, these are entry level rifles.

20-24" models

UMAR-22250 (chambered in Magnum 22-250)
UMAR-22250F Fluted
UM-1P Target-shooting model
UMAR-300 (cambered in 300 OSSM)
PP20 Plinker Plus 20"
These are all models which sport a 20-24" barrel. Particularly intriguing, in my opinion, was their .22-250 chambering. For a while, it was the only AR to be chambered in that caliber.


The thoughts on these rifles tend to be all over the place, especially since some people will insist that Olympic is no good. While it is true that they are not on the same level of some higher-end manufacturers, that is precisely the point: they were never meant to compete with those gun-makers. They wanted to provide the public with cheaper, American-made options. This they have succeeded in doing, to a great degree.

A cheaper price does not always reflect much cheaper quality. Many shooters who have worked and trained with Olympic Arms ARs over the years report that these guns work flawlessly. It is natural for some customers to encounter issues, be they with the gun or with the service. I am not focused on isolated cases here, though they undoubtedly exist. I am attempting to look at the company and its products as a whole.

As said, the MSRPs are these rifles are on the cheaper end, some costing less than $600. For that price, you get a standard rifle with standard furniture. You can then choose to invest another $100-200, and build it up as you see fit. As an entry-level rifle, these work and they do their job. Are they the best in their category? No, and they are not marketed as such.

Olympic Arms K Series

The K series includes a variety of AR-type rifles, and the sub-series K8 and K16. The calibers being offered are 5.56 NATO, 6.8 Rem, 300 BLK, 7.62X39mm, and 204 Ruger. The K-series barrels range from 16" to 20", and what sets the K16-series rifles apart is their factory features, which include bull barrel, flat top upper receiver, free floating handguard, and the A2 buttstock. They have a MSRP of roughly $800, and for that price it is a good deal.
Conclusion
This is a manufacturer which has pioneered some of the innovations we now take for granted with a AR-15 setup. The firearms which Olympic has produced may have gotten a bad reputation over the years, but it is not always justified. There are many examples – brought forth by those who have handled their weapons – where Olympic has been reliable, affordable, and highly functional.

Olympic doesn't really build competition rifles, so it is safe to assume that we are talking about training and practicing for self-defense and home-defense situations. I believe in second chances, but I know what it's like to feel as though a weapon has utterly failed you. It is difficult to trust a brand which has let you down – certainly in this industry -, since you are essentially trusting this firearm to save your life or the lives of others. And it is not an easy choice, considering Olympic Arms' past. It's not exactly your go-to rifle, and definitely not in these days when it is restructuring.

Are manufacturers not allowed to make mistakes? Surely, no one is claiming that. But it is the way in which they deal with those mistakes that makes them reputable manufacturers in the eyes of the public. In that sense, Olympic has been very forthcoming with their information, and they are not trying to pass themselves off as something they are not. Or so I feel, anyway. Your mileage may vary.

If you should get your hands on an Olympic rifle, give it a try. You may find it to be accurate, dependable, and in your price range. It is definitely more on the "budget-friendly" end of the AR-15 spectrum, so take that into account. There are other brands in that lower-tier which may attract you more (think American Tactical Imports and their line of $400~ AR-15s).

With such a varied range of views, opinions, and experiences, it comes down to individual taste and budget. Maybe more so than in other cases, since some praise Olympic Arms firearms for their accuracy and affordability, while others lament the day they came near one of their firearms. Like I said, perhaps the new ownership which is in the works will be able to give us a clearer picture of the brand.