North American Arms (NAA) is NOT your regular gunmaker. The Utah-based company is responsible for some of the best and most popular pocket pistols and derringers on the market today. Sandy Chisholm currently leads the innovative company and has made waves throughout the firearms community. These aren't the best selling guns by any means, but they are niche guns with a great reputation. Let's take a closer look at North American Arms and see for ourselves.
North American Arms
Sandy Chisholm is the young and unassuming president of NAA who manufactures a wide line of reliable and intimidating CCWs, including pistols, revolvers, and derringers. However, NAA has come a long way from its humble origins as the short-lived Rocky Mountain Arms which was founded all the way back in 1971. Rocky Mountain Arms (RMA) didn't last but North American Arms developed out of the ashes of RMA with a collaboration with the legendary gunsmith Dick Casull. Casull was a local Utah resident who had a history with developing cartridges, gunsmithing, and a passion for revolvers.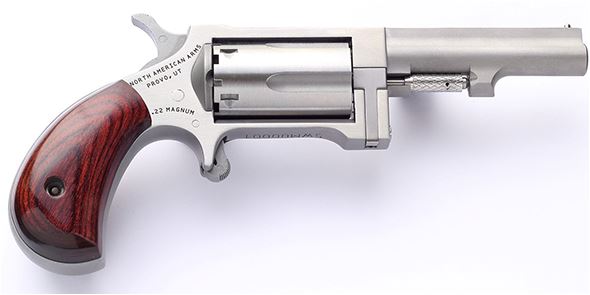 This partnership would eventually lead to the creation of a .22 short 3.5" revolver that made shockwaves in the revolver community. After a few different owners with little investment of time or resources, North American Arms ended up in the hands of Chisholm who was eager to grow the small business. 
While he understood that this was the epitome of a niche business, he wanted to create state-of-the-art firearms for his niche. He went on to manufacture his line of pocket firearms small, lightweight, and ultra-concealable. These aren't hunting guns, plinkers, or target shooters, they are personal protection CCWs that are meant to work well and stay hidden. Nevertheless, NAA has created a diverse enough line which has users keeping their firearms in trucks, backpacks, purses, or as a 2nd or 3rd carry option.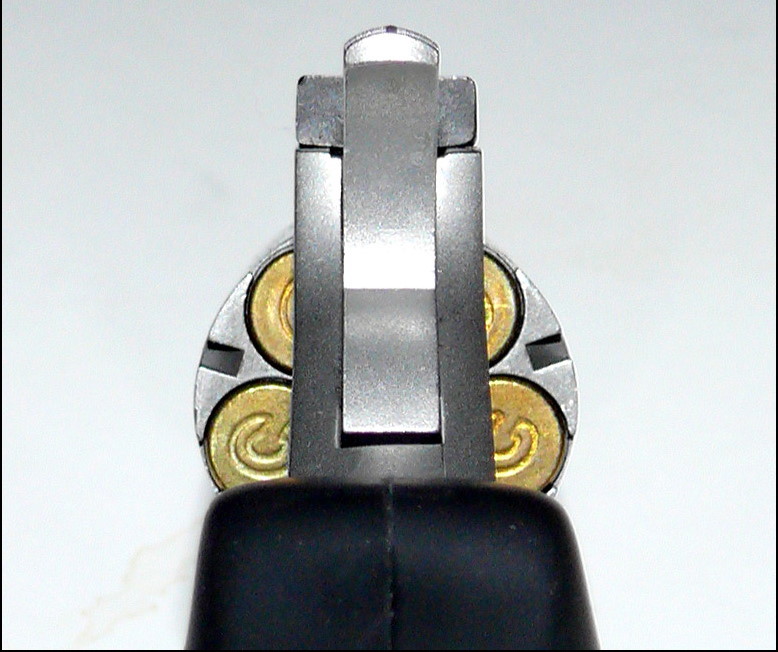 It must be said that NAA knows exactly what they are. They understand that a 9mm or .45 ACP may be better for self-protection or home defense, but their guns are there to fill the void of people who won't or can't carry those and those who want an additional option. Plus, NAA is a big believer that shot placement can be equally, if not more important than caliber size.
That's kind of why they've embraced .22WMR so much, since it carries so well but still packs a decent punch. North American Arms also has crafted handguns specifically for people with smaller hands, weaker grips, and less familiarity withs guns in mind. This is partly why the focus more on their tiny revolver and derringers instead of pistols. These five- and six-shooters are super simple and reliable plus are remarkably safe all things considered. I think it's time we meet some of the smallest functioning revolvers on the market.
North American Arms Mini Revolver
The North American Arms mini-revolvers were initially designed by Freedom Arms but have certainly come a long way since then. The current NAA revolvers are 5-shot single-action shooters with spur triggers and completely stainless steel bodies. They also upgraded their line with a safety cylinder design which allows the firearm to be carried loaded more safely by keeping the hammer in a "safety notch". 

North American Arms 22 Mag
I like their holster grip .22 WMR revolvers since they are the epitome of an ultra-concealable pocket gun. They are designed to be carried with the trigger protected and the hammer in the safety-notch making them one of the safest guns you can carry. In terms of practicality, they aren't the easiest to shoot, so users should get comfortable drawing and shooting with them before they start carrying one.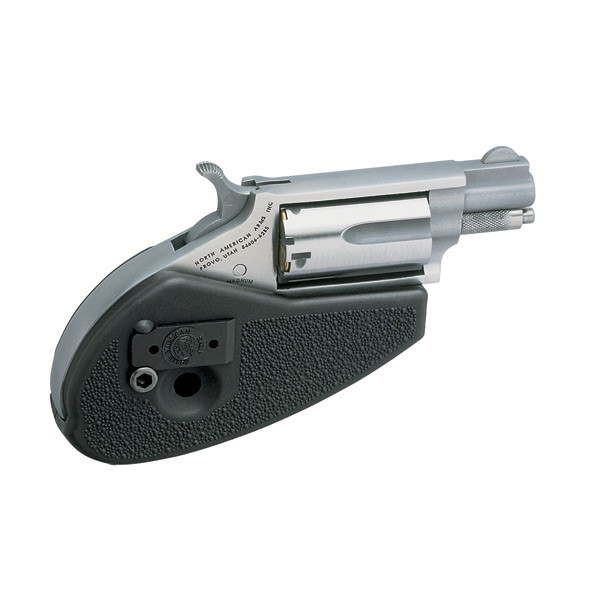 Model: NAA-22MS-HG
Caliber: 22 WMR
Capacity:5
Barrel Length: 1.13" 
Overall Length: 4.63"
Height:2.81"
Width: 1.06"
Weight: 6.2 oz.
Finish: Stainless Steel
Sights: Half-moon Sight
MSRP: $266 
North American Arms Black Widow
The famous NAA Black Widow is a derivative of the popular .22 Mag series but it has taken on an identity of its own. The Black Widow has all of the beloved characteristics of traditional NAA revolvers plus upgraded accuracy and control plus a few other nice additions. The standard Black Widow also comes with adjustable Marble Arms sights for elevation or fixed low profile sights, "oversized" black rubber grips (makes me think of a big spider abdomen), a heavy vent barrel, and a bull cylinder.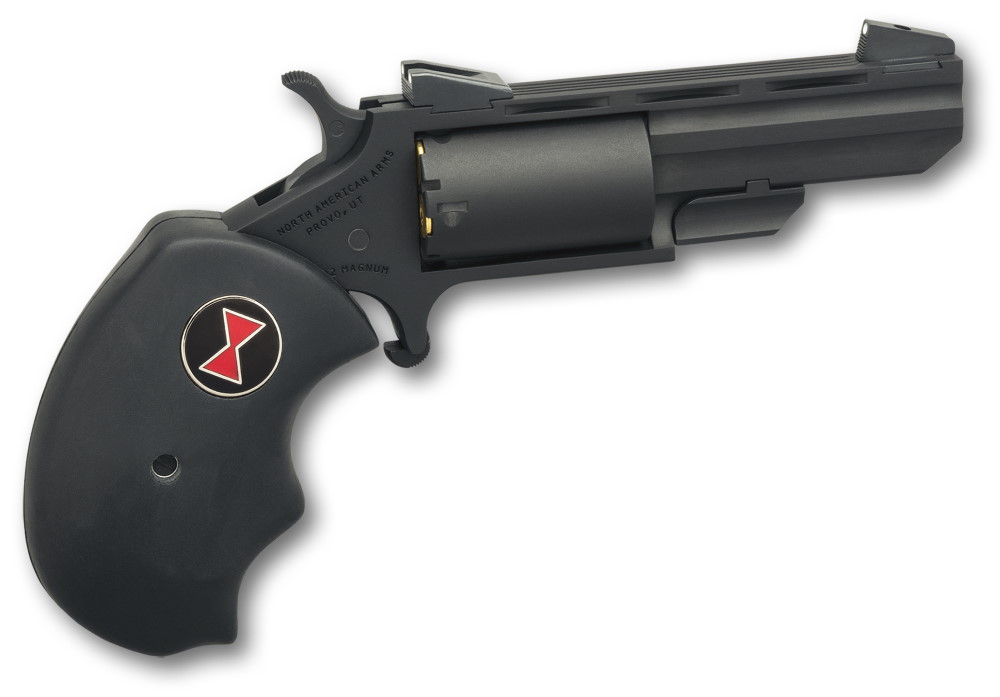 Model: NAA-BWM-PVD
Caliber: 22 WMR
Capacity:5
Barrel Length: 2" 
Overall Length: 5.88"
Height: 3.69"
Width: 1"
Weight: 8.9 oz.
Finish: PVD Coating
Sights: Marble Arms
MSRP: $318  
North American Arms Pug
The NAA Pug is one of their newest and best-selling models thanks to its relatively powerful punch (Pug derives from the Latin Pugnus meaning Fist). North American Arms upped the ante with this guy by keeping with the .22 Magnum chambering but adopted a 1" heavy barrel. Likewise, they incorporated heavy oversized textured grips and added a really nice XS sighting system for faster target engagement.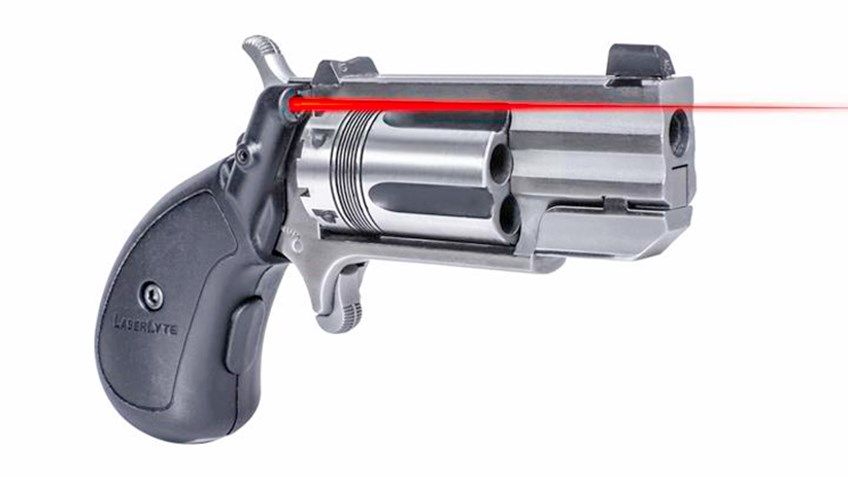 Model: NAA-PUG-D
Caliber: 22 WMR
Capacity: 5
Barrel Length: 1" 
Overall Length: 4.56"
Height: 2.81"
Width: 1.06"
Weight: 6.4 oz.
Finish: Stainless Steel
Sights: XS White Dot or Tritium
MSRP: $328  
Conclusion
Overall, North American Arms truly delivers to their niche market. They may not be your range gun or your everyday sidearm, but they serve a specific purpose and they do it well and in style. Do you own an NAA firearm? Please share your experiences with us in the comments below.