This is a question which is asked time and again in many gun shops, online forums, trade shows, and basically any place where rifle optics are brought into question.
So… Aimpoint versus EOTech. First of all, we must understand why this is such a popular question. Well, both companies are excellent. They both produce top-notch, high-quality optics. They are both famous for revolutionizing the world of aiming solutions.
Both companies have their origins in the 1970's. Both companies have been (and are) contractors for the United State Armed Forces, and other military organizations around the world.
Which Accessories Are Right For Me?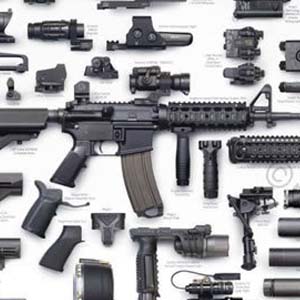 When it comes to accessories – the good ones, that is – there is no right or wrong. This is very important, because there will always be some loudmouth online or offline, enthusiastically claiming that X is better than Y, and anyone who thinks otherwise should have their heads examined. In my opinion, nothing is so cut and dry.
This is – and always was – a question of personal preference, affordability, and aesthetic taste. Some like this better than that, for no apparent reason. With some shooters, there is a click with a certain optic (or any other accessory, for that matter), and they stick with it.
Now, let's get into the nitty gritty. For the purposes of this verses article, we will be examining the Aimpoint Patrol Rifle Optic (PRO), and the EOTech Holographic Weapon System (HWS) 512. In both cases, these represent the most popular models of either company (give or take). They are also pretty similar in their suggested retail price, so it is even easier to make the comparison between the two.
It Comes Down To Specifics
First off – technical specifications:
EOTech 512
Aimpoint PRO

Magnification

1x

1x

Dimensions LxWxH

5.6 x 2 x 2.5 inches

4.5 x 2.1 x 2.1 inches

Weight

11.1 oz.

11.6 oz.

Housing material

Rugged aluminum

High-strength aluminum, anodized

Illuminator

Laser

Light-emitting diode (LED)

Reticle size

1 MOA

2 MOA

Eye relief

Unlimited

Unlimited

Power source

2 AA (lithium, alkaline, rechargeable)

1 (one) 3V Lithium battery, type 2L76 or DL1/3N

Battery life

Lithium: 1,000 hours

Alkaline: 600 hours

3 years of continuous use

Night vision compatibility

No

Yes

Parallax-free

Yes

Yes

Lens coating

Anti-reflection, anti-fog

Anti-reflex, multi-layer

Waterproof (submersible)

10 feet

150 feet

MSRP

$459

$480
Battle of Battery Life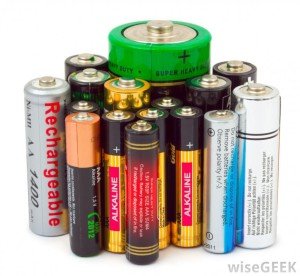 The immediate attraction to Aimpoint's model, before anything, lies in its impressive battery lifespan. The knowledge that you can simply turn on the sight, and not have to worry about turning it off for 3 years (even more, in some cases) is worth a lot. This is why the Aimpoint PRO is a very popular sight with law enforcement and military personnel. Turn it on and forget about it. No need to fumble with any switches or buttons.
The power source, which in both sights comes in the form of batteries, is worth looking into. On the one hand, EOTech runs on AA batteries. These are accessible and affordable pretty much anywhere. On the other hand, the EOTech's relatively short lifespan mean that even though AA batteries are popular and inexpensive, they have nothing on the Aimpoint's single 3V.
Since the batteries and their lifespan seem to be a very hot issue, there is something else worth mentioning. When things go from bad to worse, and you are forced to fire your weapon, it all becomes a matter of training.
Most fights involving firearms are over incredibly fast. It is very rare to be in a situation where a shooter fears the optic's batteries will not last. Plus, any experienced combat soldier or law enforcement officer knows that carrying a spare battery is elementary. So, yes – batteries and battery life are a consideration, but one should not base their decision on that fact alone.
Night Vision Compatibility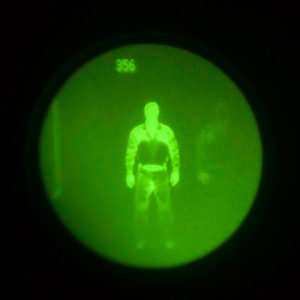 Night vision compatibility is another very important factor. The Aimpoint PRO is compatible with all generations of night vision devices. The PRO has 4 night vision settings, and 6 daytime settings (1 of which is extra bright).
The EOTech HWS 512 is not compatible with night vision devices, The HWS 552 however is a EOTech with night vision-compatibility. It is quite similar to the 512. The HWS 552 has 10 night vision settings (as opposed to the PRO's 4) but it also costs more. If you have the money I'd recommend the Eotech 552. For the sake of this review, the PRO has gotten the 512 beat in the night vision department. (For a more in-depth article on the differences of these two sights check out our article Eotech 512 VS 552)
If, however, night vision compatibility is not a feature which you are in need of, then EOTech 512 is still very much in the picture.
The same rational can be applied to the issue of waterproofing and /or resistance. The Aimpoint PRO can be submerged to a significantly greater depth than the EOTech. If this is a feature which is important for you, go with Aimpoint.
Both of these sights are made to withstand shock and abuse of all sorts and kinds. Both of these sights are extremely durable and rugged. Remember that both of these companies supply optics to many thousands of troops, police officers, and government agents.
In other words – these sights are built to last, and they can perform under any and all conditions. Both of these sights are designed in a way which prevents them from snagging on anything, and they allow the shooter to move smoothly thorough any kind of terrain.
Training Is Key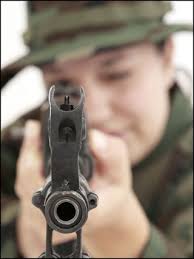 Like I wrote earlier, it is a lot about the training. If you are trained well, you will be able to get on that target regardless of the optic you are using. For this reason, it is also best to train with plain back-up adjustable iron sights. You should probably never rely 100% on your optic or magnifier, simply because they may fail, in spite of everything. Either way, it is a personal choice. Some shooters acknowledge the Aimpoint's superiority, but choose to stick with EOTech out of habit, loyalty, and comfort.
So… Aimpoint PRO VS EOTech 512?
In my opinion, it is the Aimpoint PRO which wins this round. However, this does not mean that Aimpoint's products are better than EOTech's products. Each company has models which are better than others.
These two models in particular, the PRO and 512, are excellent. My advice to you is to give them both a shot (literally!) and see which one you are more comfortable with. Ultimately, it is you who will have to lift that rifle, acquire the target, and fire the shot.
Both optics can help you gain a lot of confidence and versatility. They can radically change your shooting experience. Eotech holographic sights are amazing as are Aimpoints. Whichever optic you choose, make sure to train hard (with and without the optic), in order to make the most of your purchase.