Aimpoint's red dot sights are known all over the world for their accuracy, durability, and dependability. These sights are reflex sights, which means that while they are awesome on their own merit, they have no magnification capabilities.
This is a fact which many shooters don't mind. After all, if you are firing at targets 200 meters or less (for instance), having a magnifying optic may hurt your chances. Aimpoint's red dot sights are meant for close to mid-range encounters. In this 3XMag Aimpoint Magnifier Review we'll take a look at a revolutionary gun accessory that is taken gun magnifiers to the next level.
Introducing the 3XMag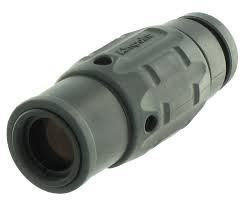 In 2005, along came a product which changed all of that: the Aimpoint 3XMag. This is the piece of the puzzle which has been missing for some people. They enjoyed the way that the sight operated, but they wanted the ability to use it for longer distances as well. That is precisely what Aimpoint set out to do, when they released their 3XMag magnifier.
Essentially, the 3XMag is an optic which is mounted behind an existing, non-magnifying optic like the CompM4. It allows the shooter to use both of the sights, and cycle between them with ease. For closer ranges, the red dot is very sufficient. For longer range targets, the magnifier is put into action, and Aimpoint's famous red dot will be on that target in no time.
The 3XMag provides the shooter with a versatility and flexibility like no other. Just pop that behind your sight, and you are ready to tackle pretty much anything you may encounter. In close quarter battle (CQB) conditions, you need to be ready for anything which may pop into your field of view. In a matter of seconds, the shooter is able to get into position and fire that shot.
This 3X scope requires no electronics or batteries. It uses the reticle provided by the combination sight. The 3xMag is night vision compatible, and its lens's optical coating is anti-reflex, all surfaces and multi-layer. This is a high-quality product, like all other Aimpoint accessories. It is best suited for use with Aimpoint's sights, but it can be mounted on a MIL-1913-picatinny rail.
But Wait, There's More!
During SHOT Show 2016, over a decade after the release of the 3XMag, Aimpoint introduced three more magnifying optics to the series: the 3XMag-1, 6XMag-1, and the 3X-C. The 3XMag-1 is the 3XMag's direct replacement, but the other two are brand new.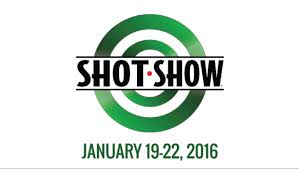 Technical specifications breakdown:
| | | | | |
| --- | --- | --- | --- | --- |
| | 3XMag | 3XMag-1 | 3X-C | 6XMag-1 |
| Magnification | 3x | 3x | 3x | 6x |
| Housing | Hard-anodized aluminum | Hard-anodized aluminum | Hard-anodized aluminum | Hard-anodized aluminum |
| Eye relief | 2.3-2.5" | 2.7" | 2.2" | 2.7" |
| Night Vision Compatibility | Yes | Yes | Yes | Yes |
| Length | 4.3 | 4.6 | 4" | 6" |
| Width | 1.7 | 1.8 | 1 ¾" | 1.8" |
| Height | 1.7 | 1.6 | 1 ¾" | 1.6 |
| Weight | 7.1 oz. | 8.1 oz. | 7.8 oz. | 8.8 oz. |
As you can tell, some similarities do exist, but these are all different kinds of magnifiers. Price is also a point in which these optics vary. These are the manufacturer suggested retail prices for these models:
3XMag – $676
3XMag-1 – $704
3X-C – $307
6XMag-1 – $907
The 3X-C will be available in April 2016.
The 3X-C is the more affordable sight, and it was designed for use with the Aimpoint Micro H-1 and H-2 red dot sights. The H-1 sight has no night vision capabilities, which is why it is also the more affordable one.
The 3XMag-1 and 6XMag-1 will be available in July on 2016.
The Mag-1 series of magnifier had a lot of work put into them. It is safe to say that Aimpoint's team was working very hard, and there is no doubt that all of that hard work is going to pay off. It always has for Aimpoint, who have been manufacturing high-quality optics since the mid-1970s.
Because the '-1' series of optics is considerably more durable and more advanced, the price changes accordingly: the 3XMag-1 is almost double the 3X-C magnifier.
If It Ain't, Broke Don't Fix It!
Even more than a decade after its release, the original 3XMag is still considered to be one of the best magnifying optics out there. It can be used as a sight accessory or as a standalone handheld magnifier.
This is the sight which has laid the groundwork and foundation for many other sight-scope combinations, and with Aimpoint's new twist-it-on, flip-to-switch mounts – well, what you've got there is some of the finest equipment in the world.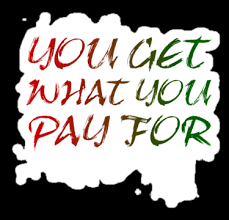 When it comes to scopes and sights, money counts for a lot. If you buy a cheap optic, you will get cheap results. If you plan on using the optic once or twice a year, then by all means get something relatively inexpensive. If, however, you are planning on mounting this scope or sight on top of your service weapon, your every-day carry, or your home-defense weapon – you would do well to purchase a high-quality optic, which will provide the best results when you need it to. It is worth the investment.
People all over the world trust the Aimpoint optics with their very lives, and with each new product, each new technology, Aimpoint continues to remind us of just how much thought and effort the company is putting into the manufacturing process.
The Aimpoint 3XMag [along with its offshoots and successor(s)] is easy to use, and that also counts for a lot. The last thing you want is to start fumbling for a switch or knob. Twist it on – twist it off. The 3XMag has the potential to increase the shooter's confidence and overall performance, whether it is on the range or in the field.
The new trio of magnifiers, coming from Aimpoint this summer, is something which many shooters have been looking forward to. I have no doubt that Aimpoint is going to blow us all away yet again with these new additions to their magnifier line. So far, Aimpoint have been the epitome of dependability and durability. Their products are spot-on, well thought-out, versatile, and they last for years.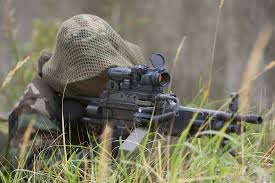 If you are thinking of purchasing a magnifying optic for your weapon, it may be wise to wait a few months, and see what Aimpoint comes up with. You just know it is going to be something else.
(Aimpoint's 3XMag is not the only magnifier on the block, Check out my EOTech G33.STS magnifier review for a look at another amazing 3X magnifier on the market.)