Table of Contents
Wonders never cease, folks. It's true. Just take a look a the AR15 platform. It has been over 70 years since Eugene Stoner came up with the original designs for that rifle, and it is still being studied, followed, and improved upon. It seems that every firearms company in the known universe has some variant of this highly successful and world-famous invention, and it is no wonder why.

Some say that the AR15 platforms is in its final throes, and that any day now it will be relieved of duty, and replaced by more advanced weapons systems. Could be, but for now, the rifle is still as popular as ever. As the famous long-time Youtuber 'hickok45' put it: "no home is complete without an AR15". By and large, it's one of the go-to systems for entry-level shooters and home-defenders all over the country.
Adams Arms
Founded in 2007 by Jim Granger, the company set out to improve on the modern-day AR15 systems. A first patent was granted to the company in December of 2008, and two more followed in its footsteps. In 2011, a lawsuit against SIG Sauer was filed, but Adams' claims of patent infringement were denied.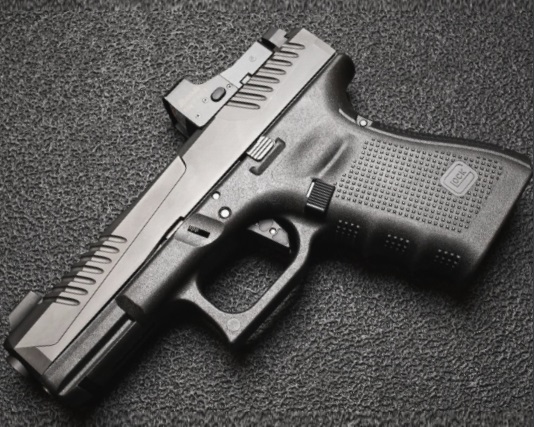 Adams' headquarters can be found in Palm Harbor, Florida. After the company tinkered with uppers and other components, they went ahead and began producing rifles in 2012 – complete with custom Adams Arms components – in a variety of calibers and setups. Nowadays, the company manufactures piston-driven rifles and uppers, related parts and accessories for the AR15 system, as well as elements for handguns.

VooDoo Innovations – Adams' sister company – was launched in 2013. It delivers various coatings and processes to the direct impingement system. Adams didn't want to limit their share of the market to those who use piston-driven rifles, so as of 2016 VooDoo also manufactures quality slides for the Glock 17 and 19.

Adams Arms Piston Kit
The AR15 was originally designed with a direct impingement gas system of operation in mind. With that system, gas is redirected into the rifle in order to move the action and get the weapon to cycle. The DI system is reliable and accurate, but it is not without its shortcomings.

For those who are interested in switching their AR's system, Adams Arms introduced the piston kit. Many other manufacturers are offering similar kits. Piston-driven guns are noticeably cleaner, they give off less heat, they release gases away from the operator, and because of this they are usually more expensive to obtain or build – though not always.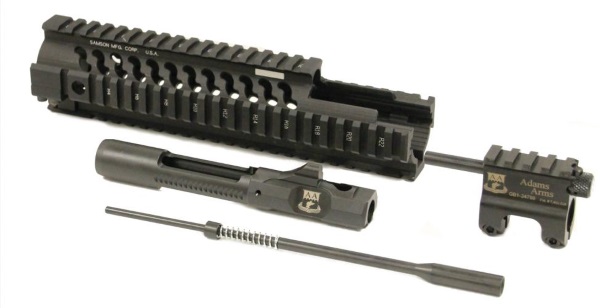 With the Adams patented piston kit, you end up with a cooler, cleaner, and more advanced system, without having to go through complex mods and reconfigurations. Adams' kit also allows the gas block to be adjusted, making it ideal for suppressed fire, heavier ammunition, and similar applications.

MSRP starting at $199.99

Adams Arms Upper

Adams has several upper receivers in its catalog, corresponding with its patented P-series black rifles. These receivers will fit any AR15 lower receiver, as long as it is mil-spec. In other words, any standard AR15.

P1 is geared more towards beginning AR shooters, while P2 has Adams' M-LOK rail system, ambi-charging handle, and a flash hider by VooDoo Innovations. P3 encompasses the company's competition models, complete with match-grade elements and abilities.
P1 5.56mm

Entry level upper
16" chrome moly vanadium steel barrel
Weight 4.4 lbs
MSRP $599.99
P2 5.56mm

Tactical upper
11.5" chrome moly vanadium steel barrel
Weight 3.6 lbs
MSRP $999.99
P2 5.56mm

Tactical upper
7.5" chrome moly vanadium steel barrel
Weight 3.5 lbs
MSRP $999.99
Adams Arms 308
5.56mm is a fine cartridge, but there is no denying that the .308 packs a heavier punch. By its very definition, it is the heavier and fatter round. Adams Arms has a variety of firearms chambered in 308, as part of their P-series of rifles.


What is so enticing about Adams' 308 rifles and uppers is their "small frame" format, which retains over 50 percent of your everyday AR15 elements. This makes the switch from 5.56mm to .308 that much easier and more streamlined.

P1 Rifle

Entry level rifle
16" chrome moly vanadium steel barrel
Length 34"
Weight 7.9 lbs
MSRP $1,299
P2 Rifle

Tactical rifle
16" chrome moly vanadium steel barrel
Length 34"
Weight 8.1 lbs
MSRP $1,549
P2 SBR

Short-barreled rifle
12.5" chrome moly vanadium steel barrel
Length 34"
Weight 8.1 lbs
MSRP $1,599
P2 Pistol

Short-barreled pistol model with brace
12.5" chrome moly vanadium steel barrel
Length 34"
Weight 6.9 lbs
MSRP $1,599
P3 Rifle

High-performance model
18" chrome moly vanadium steel barrel
Length 39"
Weight 8.5 lbs
MSRP $2,499
P3 Rifle

High-performance model
16" chrome moly vanadium steel barrel
Length 34"
Weight 8.1 lbs
MSRP $2,499
These models – as well as the previous ones mentioned – include a limited lifetime warranty from Adams Arms. The company will cover any issues and manufacturer defects in their piston-driven systems and parts, for life. Furthermore, their customer service seems to be helpful, though less attainable during the busy season. Perhaps that has changed by now.

I don't have any personal experience with their customer service reps, but after doing a bit of digging online I found that they are considered to be spot-on with their service. Most of the experiences I read up on were positive ones, with one or two saying that they will never buy from them again.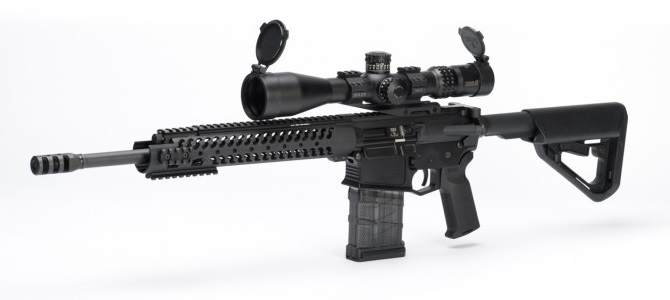 I tend to go with the majority, since no company has 100% positive feedback from its buyers. Companies are people – people make mistakes. Therefore, you will always find someone with something to say about this or that, whether it's the product itself or the service.

Conclusion
Like I said, wonders never cease. Nowadays, weapons are becoming more advanced by the day – or so it seems. True, many times it takes a while (sometimes too long a while) for the advanced models to trickle down to the civilian public, but eventually they get there in one form or another.

The fact that we are still using Stoner's and Browning's designs and inventions (just for instance) is a real testament to their greatness and ingenuity. The rifles and components which Adams Arms manufactures builds on the brilliance of those individuals who came before it. Like many other firearms production outfits, Adams is standing on the shoulders of giants and looking out into the future.

Adams' proprietary piston-driven system is not for everyone. Many AR enthusiasts wouldn't be bothered to make the switch from DI to piston, nor purchase a piston-driven system to begin with. For many AR shooters, DI is quite enough. If, however, you find yourself in need of a piston AR, or are interested in switching over from your DI system, give Adams some of your time, do your research, and see if it fits your needs.

Their prices are reasonable, their products are well-respected, and they deliver on their promise overall.