It's safe to say that the firearms market is doing well. In fact, we witnessed the second highest year in NICS firearm background checks, falling just behind the 2016 record. Between concealed carriers, competition shooters, and home defense, more and more people are buying guns. However, recent polls show that 2 in 3 gun owners claim protection as their main reason for owning a firearm. That being the case, we figured it was worthwhile to discuss some of the best guns for home defense.
It's always been Man's duty to protect his home. Even before the 2nd Amendment, it was Man's God-given responsibility to defend his family and homestead. Although firearms have been the weapon of choice for home defense for centuries, they have developed unfathomably.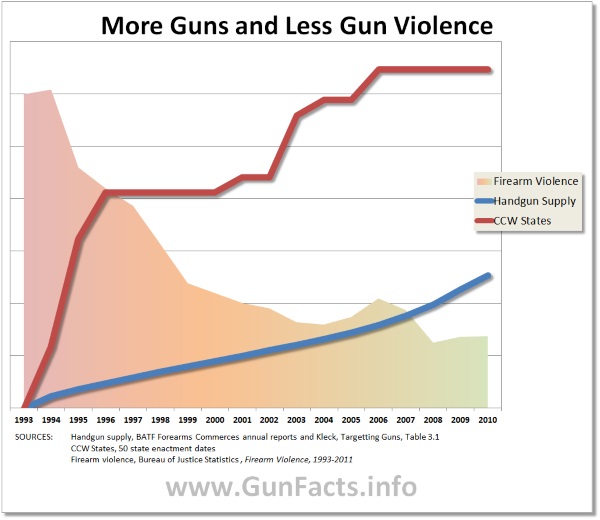 It doesn't take a rocket scientist to understand the need for a home defense weapon, though I've begun to doubt that assertion in light of recent events. Assuming we can all be sensible adults and recognize that there are evil people in the world and therefore guns in the home are necessary, there is one study in particular which shows just how crucial they can be.
Kennesaw, Georgia (a suburb of Atlanta) passed a law in 1982 compelling all homeowners to keep at least one firearm in their homes at all times. Unsurprisingly, the once crime-ridden community experienced a remarkable 89& drop in the burglary rate in the ensuing months. Moreover, Kennesaw's burglary rate was still over 70% lower over a decade later. This shows with certainty that legally-owned firearms in the house are an effective crime deterrent.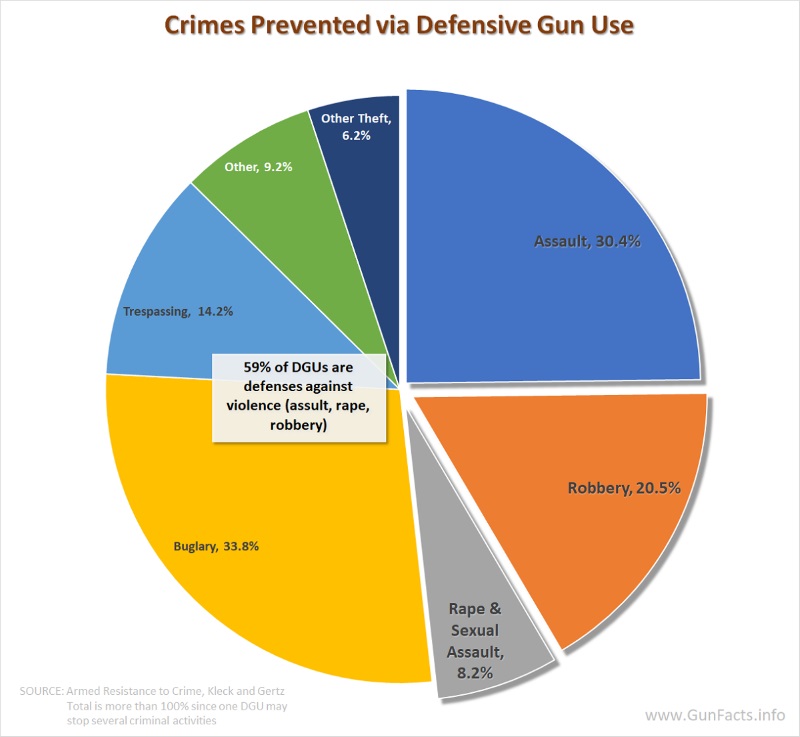 Furthermore, studies by the CDC and famed criminologists Kleck and Gertz confirm just how effective guns are at stopping crime in its tracks. Together, their combined data indicated that defensive gun use isn't just common, it's often more effective than police. In fact, rough estimates suggest that there are somewhere between 500,000 to 3+ million defensive gun uses per year. No matter how you cut it, it's clear that guns keep Americans safe. The good news is, a recent Pew poll found that approximately 40% of American homes have at least one firearm.
Home Defense Gun
There are so many factors to consider before buying a home defense gun that it can be quite daunting for many people. Even if you think you've found the perfect firearm, you still have to consider how and where you want to store it in addition to which caliber and type of ammo you want to use. For instance, these shooters have to factor in cost of ammo, stopping power, recoil, capacity, and user-friendliness. That being the case, there's no right answer for what is the best gun for home defense. However, we've broken it down for you by category of firearm in the hopes that you can make the right choice for yourself.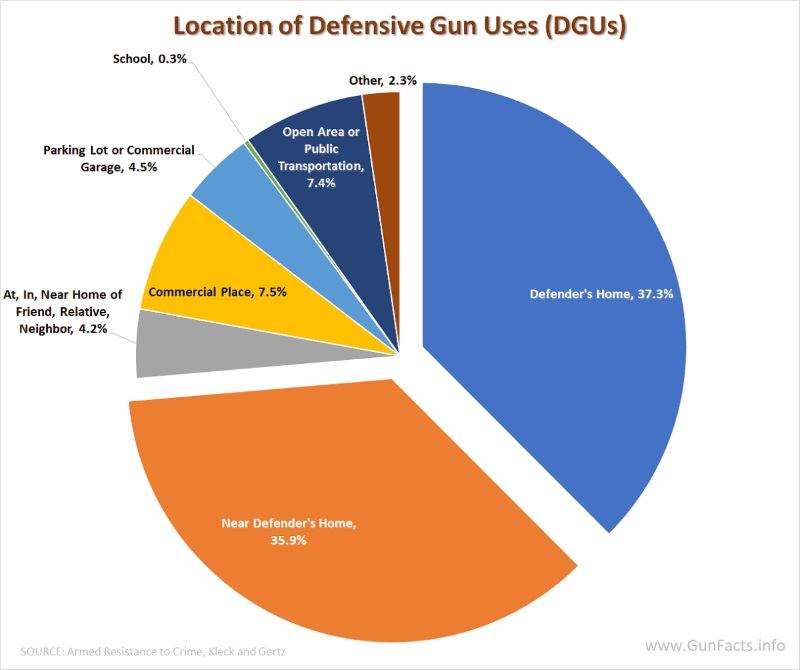 Home Defense Shotgun
When it comes to home defense shotguns few names stick out more than Mossberg. The iconic gunmaker is the proud manufacturer of several great tactical shotguns, especially their new 590 Shockwave. This nifty little scattergun is a formidable choice for any homeowner looking to protect their family and property. In addition to its incredible specs and reputation, the Shockwave made headlines for its non-NFA status, despite it being a short-barreled shotgun.

Model: 590 Shockwave
Action: Pump
Gauge: 12, 20, .410
Chamber: 3″
Capacity: 6
Barrel Length: 14.4″
Overall Length: 26.4″
Stock: Raptor Grip / Corn Forend w/ Strap
Weight: Approx. 5 lbs.
MSRP: $504
You may also want to consider the new and improved DP-12 shotgun. The Standard Manufacturing bullpup (yes, a bullpup shotgun!) pump-action can hold a ton of cartridges and is built to hold any accessory you can imagine. Although they may be quite expensive, they are sturdy as all hell and won't disappoint when you need it the most. These shotguns are also a bit heavy, so keep that in mind, but they are also easier to handle than traditionally built scatterguns.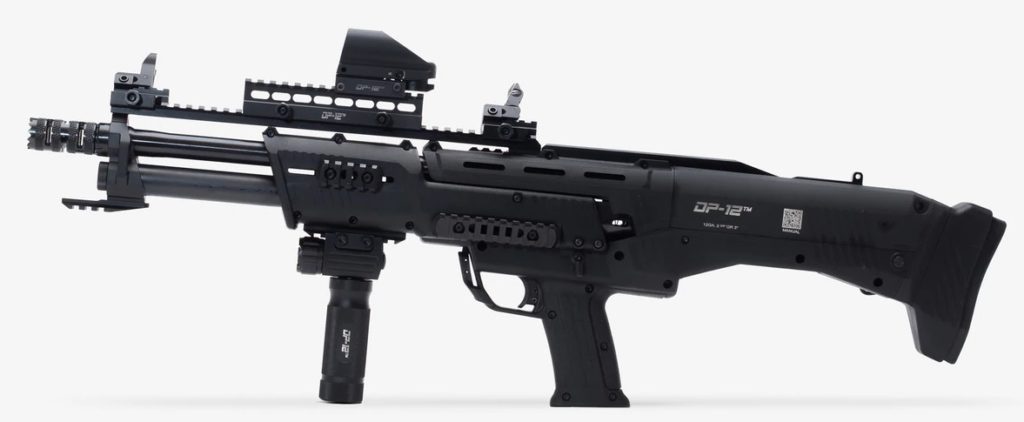 Model: DP-12
Action: Pump
Gauge: 12 Ga.
Chamber: 2 x 18 7/8", chambered for 2 ¾" or 3″ shells
Capacity: 16 Total
Barrel Length: 19″
Overall Length: 29.5″
Stock: Synthetic
Weight: 9 lbs. 12 oz.
MSRP: $1,725
I feel the need to at least mention the Kel-Tec KSG since it is incredibly popular, affordable, and user-friendly. The Kel-Tec tactical shotgun is anything but classic thanks to its 15-round capacity, unusual dual barrel bullpup design, and insane customizability. It's by no means the perfect firearm, but it can certainly hold its own as a home defense shotgun.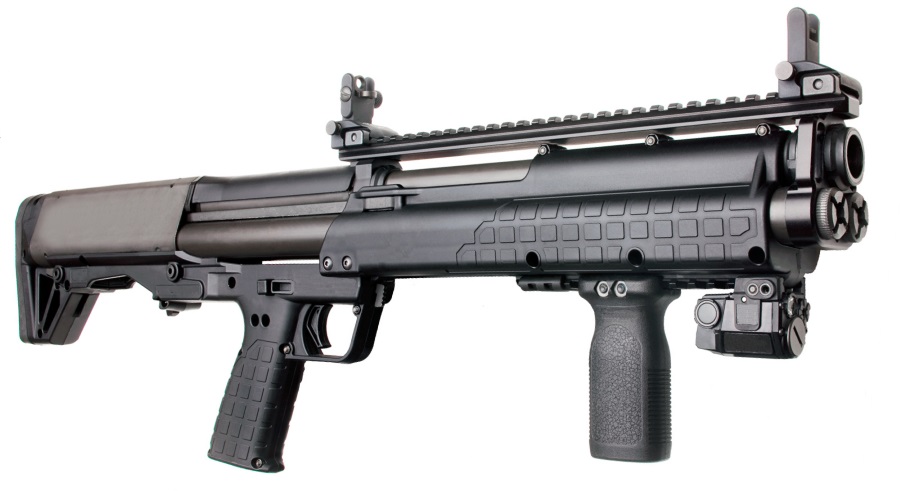 Model: KSG Tactical
Action: Pump
Gauge: 12 Ga.
Chamber: 3″
Capacity: 8+1
Barrel Length: 13.5″
Overall Length: 21.5″
Stock: Synthetic
Weight: 6.2 lbs.
MSRP: $1,200
Home Defense Pistol
Picking the right home defense pistol is tough since it really depends on the shooter to find the specs geared for them. While many shooters want the stopping power of a .45, some prefer the ease of a 9mm. That being the case, we're going to look at a few different styles of pistols.
I'm a big fan of the FNX-45 Tactical because it's dependable and packs a serious punch. Besides for its enhanced grips and sight system, the FNX-45 is fully-ambidextrous, features interchangeable backstraps, and offers a pretty sizable capacity. This isn't the gun to carry on your hip, it's the kind of pistol you want in your night stand.
Model: FNX-45 Tactical
Caliber: .45 ACP
Capacity: 15+1
Barrel Length: 5.3"
Overall Length: 8.6"
Height: 6.5"
Width: 1.58"
Weight: 33.3 oz.
Finish: Matte Black
Sights: 3-Dot Night Sights
MSRP: $1,349
I gotta recognize Ruger for their amazing strides in improving their collection of pistols, especially the American. The new and improved Ruger American Pistol is a great choice for carrying or home defense, plus it's affordable and customizable. Besides for its integrated Picatinny rail and Novak LoMount Carry Sights, the Ruger American provides shooters with enhanced grips, low recoil, ambidextrous controls, and a multi-safety system.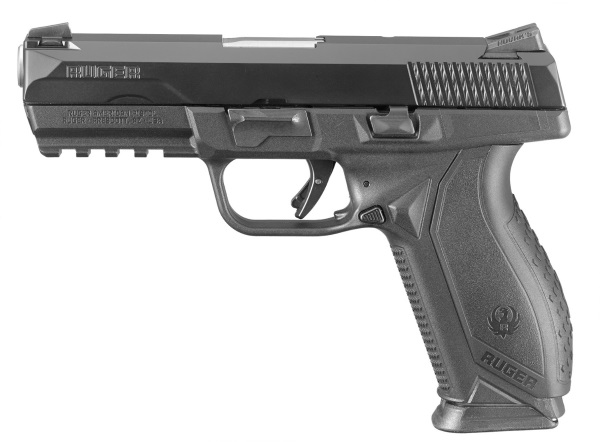 Model: Ruger American Pro
Caliber: 9mm
Capacity: 10+1
Barrel Length: 4.2"
Overall Length: 7.5"
Height: 5.6"
Width: 1.05"
Weight: 30 oz.
Finish: Black Nitride
Sights: Novak LoMount Carry Sights
MSRP: $579
Kahr Arms is one of the most overlooked pistol brands in the industry and it's a real shame. The American gunmaker produces several great guns, many of which are incredibly affordable, including the P380 and CW380. I picked these because they are highly concealable and for their unique caliber. While the .380 ACP cartridge is often considered the bare minimum for defensive purposes, it has way more stopping power than people think. All things considered, I wouldn't choose .380 for my home defense, but it is a great choice for some shooters.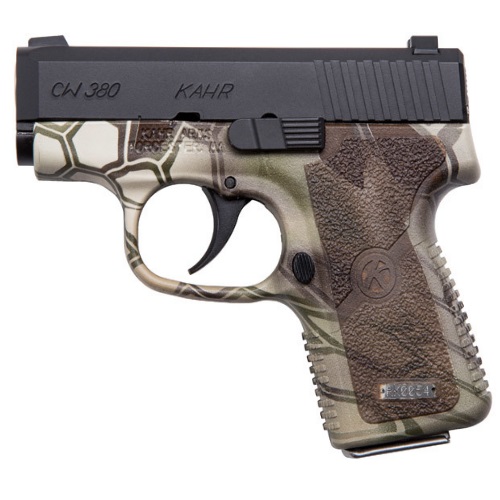 Model: Kahr CW380
Caliber: .380 ACP
Capacity: 6+1
Barrel Length: 2.58"
Overall Length: 4.96"
Height: 3.9"
Width: 0.75"
Weight: 10.2 oz.
Finish: Black polymer frame, matte stainless-steel slide
Sights: Adjustable white bar-dot combat rear, pinned front
MSRP: $419
Revolver for Home Defense
As one of the most classic firearm designs on the planet, there's no denying the power of a solid revolver. Interestingly enough, we are actually in the midst of a revolver revolution, where many companies are reintroducing modern variations of the traditional revolver. For example, the Colt Cobra has made a big comeback and found its way into the hearts of many home defense shooters. The redesigned .38 Special six-shooter is gorgeous and an overall pleasure to shoot and own.
Model: Colt Cobra
Caliber: .38 Special +P
Capacity: 6
Barrel Length: 2"
Overall Length: 7.2"
Weight: 25 oz.
Finish: Stainless Steel Matte
Sights: Fiber-Optic Front, Frame Trench Rear
MSRP: $699
If you're looking for an interesting revolver for home defense than do yourself a favor and check out the Taurus Public Defender. Taurus is becoming more popular each year, especially in light of their impressive collection of revolvers. Besides for their affordability, these firearms are known for their user-friendliness and dependable designs. The award-winning Public Defender is a nifty small frame five-shooter, chambering .45 Long Colt (410 Ga), so you know you've got yourself a powerful hand cannon.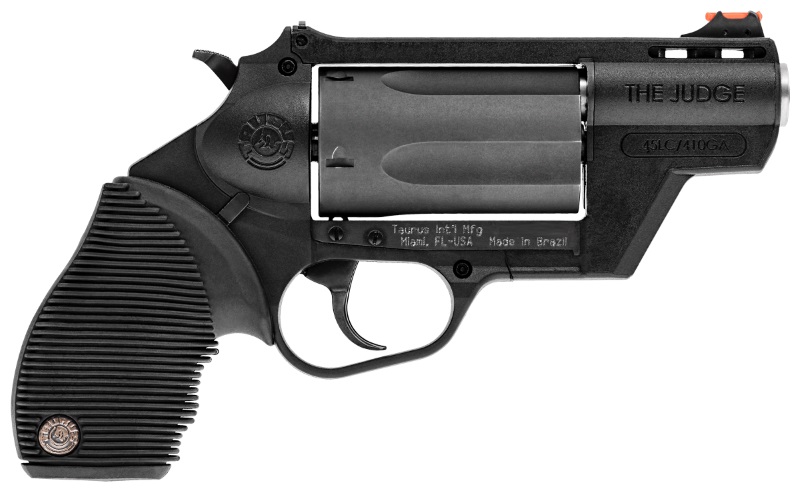 Model: Taurus Judge Public Defender
Caliber: .45 Long Colt / 410 GA
Capacity: 5
Barrel Length: 2"
Overall Length: 9"
Weight: 26 oz.
Finish: Blued
Sights: Fiber-Optic
MSRP: $363
AR 15 Home Defense
With so many impressive AR-15's on the market, there's almost no wrong choice for home defense. Nevertheless, there are a few models which stick out to me as solid choices for standing your ground. I happen to love Savage rifles and have recently picked up their MSR Patrol. The innovative rifle is loaded with premium features, including a sweet AXIOM carbine stock and surprisingly effective flip-up sight system.

Model: Savage MSR Patrol
Caliber: .223 Rem / 5.56mm
Capacity: 30+1
Barrel Length: 16.13"
Overall Length: 32.5"- 35.75"
Weight: 6.5 lbs.
Finish: Matte Black
MSRP: $869
The Anderson Manufacturing AM-15 is one of the most underrated AR15s on the market. Besides for their fair price-tag and reputation, these entry-level rifles offer everything you need in a home defense AR. The AM-15 is most well-known for its proprietary RF85 treatment, which essentially guarantees you never have to lube your gun – how sweet is that? However, I really like the AM-15 pistol for home defense, considering its enhanced versatility, Magpul furniture, and tactical capabilities.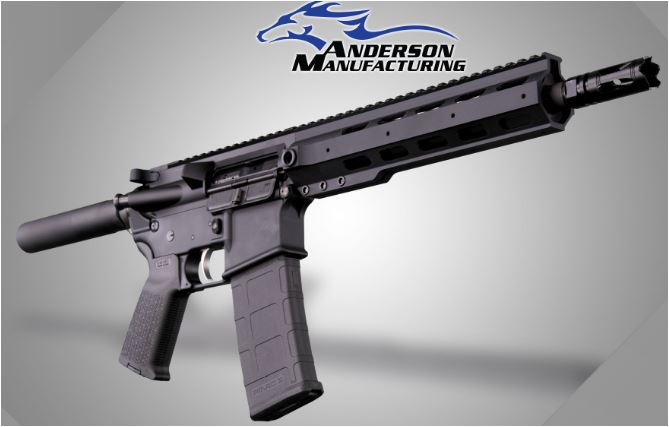 Model: AM15 Pistol
Caliber: 5.56 NATO
Capacity: 30+1
Barrel Length: 7.5"
Overall Length: 24"
Weight: 4.9 lbs.
Finish: Black Anodized
MSRP: $758.70 – $958.70
Conclusion
There are so many paths you can take to properly arm yourself for home defense, but the important thing is that you take the first step. There is virtually no excuse to not be prepared, the only question is how exactly you'll do it. Either way, please let us know your thoughts and recommendations for the best home defense weapons.