Springfield Armory started manufacturing firearms 1777 for the US military and has since grown to one of the leading arms manufacturers in the United States. Their influence on American history can't be understated. The weapons they produced helped to arm US servicemen in every major conflict the US has been involved in. Their move to the civilian market has also seen great success. Their production of the 1911 pistol is well received by gun enthusiasts and the firearms market in general. The SA 911 is a subcompact pocket gun meant to handle and feel like a full size 1911. The difficulty of many regular shooters is finding a carry gun that fits their hands and is similar to their range mule, like the 1911. The SA 911 fills the void of carry guns that feel like full-size guns that firearms enthusiasts are used to shooting.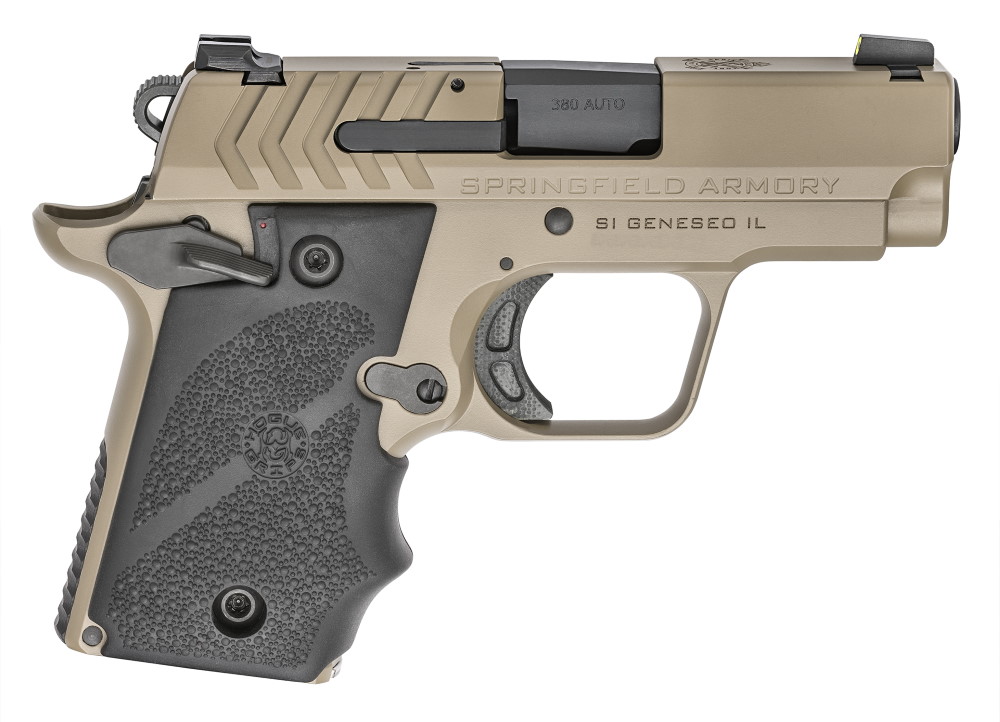 Springfield Armory 911
The SA 911 is a lightweight aluminum frame, stainless steel textured slide, ambidextrous safety, and textured grips ensure a balance of the full-size feel with the comfort to carry and protect yourself if the need arises. It's an ideal carry for those who are used to shooting full-size pistols.
The 3'' and 2.7" barrels give more than enough accuracy for confrontational distances. It's an ideal daily carry weapon or backup gun, with its slim design, it's easily concealed under clothing and the snag-free design will make drawing quicker in high-stress situations when time really matters. The SA 911 series has a few variants to choose from depending on the grip, finish, and an option for a laser attachment. 
Model: 911 9mm
Action: Full-length guide rod, flat wire spring
Caliber: 9mm
Capacity: 6+1/7+1 (extended)
Barrel length: 3"
Weight: 15.3 oz.
Sights: Pro-Glo™ Tritium/Luminescent Front & White Dot Outlined Tritium Rear
MSRP: $659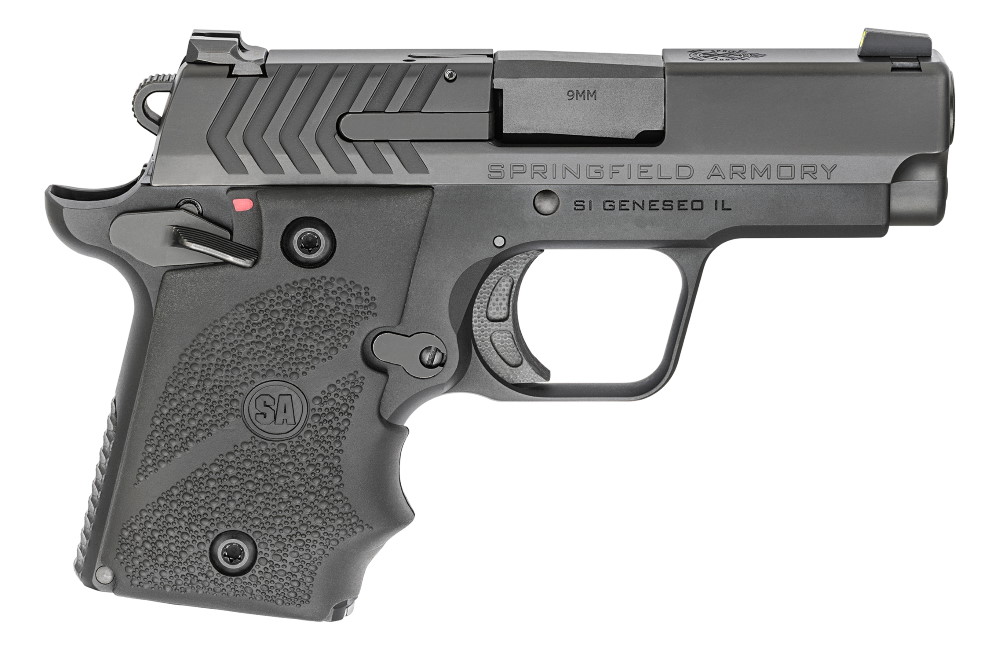 Model: 911 Alpha 380 ACP
Action: Full-Length Guide Rod w/ Flat Wire Spring
Caliber: 380 ACP
Capacity: 6+1
Barrel Length:2.7"
Weight: 12.6 oz.
Sights: Fiber Optic Front, White-Dot Rear
MSRP: $429.00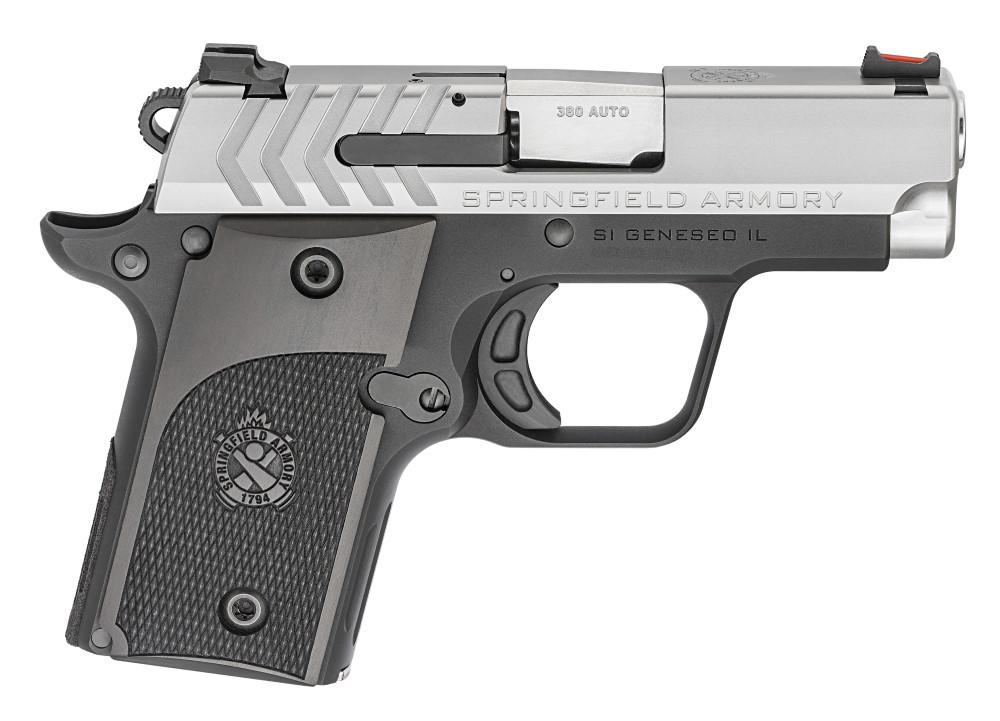 Springfield 911 for sale
There is no issue with the 911's legality in any state. The magazine capacity is legal even under the strictest states' laws. If you are interested in purchasing a SA 911 contact your local gun store or favorite FFL dealer. The 380ACP and 9mm are very popular rounds and are always available even with the most severe ammunition shortages. 
Conclusion
Springfield's fantastic reputation as a firearms manufacturer is sustained by the Springfield 911. When it comes to picking the right weapon for concealed carry and self-defense there is no right answer. Each individual needs to find a platform that fits their needs, hand size, and is comfortable for them to carry and shoot. The SA 911 is a great option for those shooters who are used to a standard pistol size, but do not want to carry around a full size 1911 on their hip.