For nearly half a millennium, the Beretta Arms Factory has been producing some of the finest firearms in the world. As the oldest active manufacturer of guns on the globe, the Italian company has solidified itself as a trustworthy enterprise for all things firearms. Consequently, Beretta's products can be found universally among civilian, military, law enforcement, and competition shooters. In fact, their renowned reliability has made Beretta's some of the winningest weapons in recent Olympic history. As a result, they have dedicated more time and money than ever on their sporting arms. As of late, these guns make up around 75% of all their sales.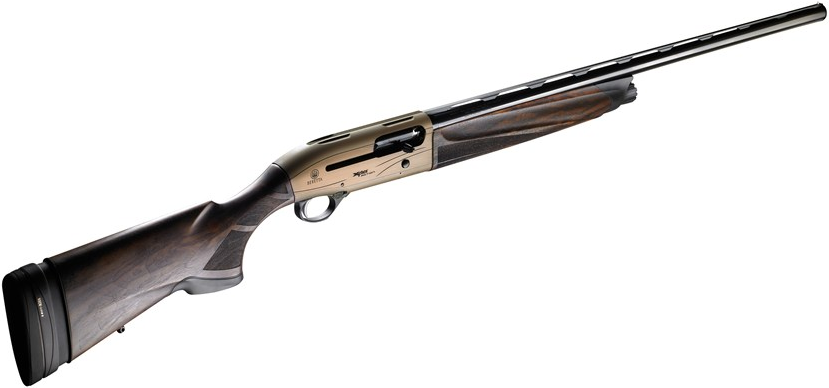 As a predisposed lover of Beretta's and a huge fan of trap shooting, I was thrilled to hear that I was tasked with reviewing the Beretta A400 shotguns. These technologically advanced guns are something to behold. The Italian company's dedication to excellence shines clearly with the A400's; the line of impressive competition shooters is filled with plenty of gorgeous and effective options. Since the A400 series is so comprehensive, let's just get down to business and begin our full breakdown. But first, I'd be remiss if I didn't recommend reading up on the fascinating history and remarkable lineup of Beretta Firearms.
Beretta A400 Shotgun Specs
| | | | |
| --- | --- | --- | --- |
| | A400 Xcel (Sporting) | A400 Xtreme | A400 Xplor (Action) |
| Gauge | 12 | 12 | 12 |
| Barrel Length | 30" | 26" | 28" |
| Overall Length | 51.2" | 47.25" | 48.5" |
| Chamber Length | 3" | 3.5" | 3" |
| Capacity | 3+1 | 2+1 | 2+1 |
| Weight | 7.7 lbs. | 7.5 lbs. | 6.75 lbs. |
| MSRP | $1,649.99 | $1,649.99 | $1,399.99 |
Beretta A400 Shotgun Breakdown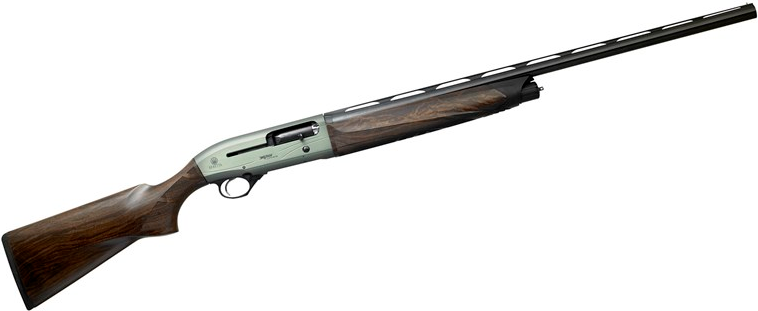 Although these three models all have their own special characteristics, they do all share something in common: they are built with advanced tech to ensure their dependable shooting and handling. This fact is best illustrated with their innovative Blink operating system. This gas system employed by these Beretta's allows them to shoot and cycle faster (almost 40%) than any other system. Another favorite feature of the A400's is their easy maintenance; besides for containing a self-cleaning piston, these shotguns can be disassembled faster than any other shotgun I've seen.
This is by no means a small feat –keeping you gun clean, especially a high volume shooting shotgun, is extremely important. Although there are several key distinctions between the different A400 models, the features which unite them are quite special. In short, what makes an A400 shotgun so popular is good ergonomics, easy upkeep, fast aiming and quick shooting.
Beretta A400 Shotgun Shooting & Performance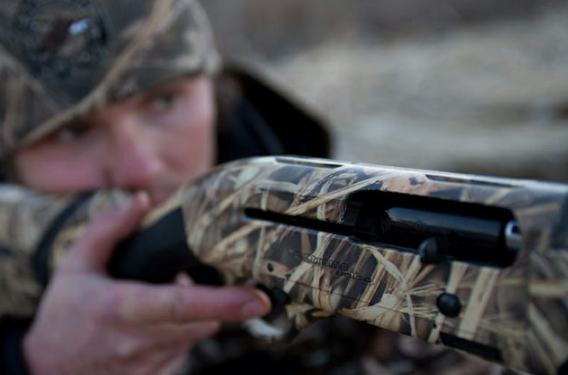 Like I said earlier, it's not just the Beretta name or good looks which make the A400's spectacular, it's their impeccable shooting. The famous action is a wonderful fusion of classic Italian firearm experience and new age technology. For starters, the A400 not only reliably feeds all types of shells (ranging from 2 ¾" to 3"), they can also handle a variety of loads (ranging from target-light to hard hitting). That being said, these Beretta's are ideal for clay trap shooting as well as all kinds of hunting like upland, duck, waterfowl or deer.
To facilitate these operations, the A400's are equipped with OptimaBore technology which delivers uniform shot patterns. Going back to the extraordinary Blink technology, this gas-operating system is alarmingly fast; the A400's can consistently fire two shots in less than half a second, or four shots in less than one. In fact, I think the only way for it to be faster is if it had a release trigger. Furthermore, their sleek design and distinct low profile make tracking and shooting easier than ever. Additionally, the incredible balance and swing of these shotguns make them stand out above their competition.
Most shooters will agree that one of the biggest make-or-breaks for shotguns is recoil; the Beretta A400 shotguns all feature a remarkable Micro-Core tech buttpad. These recoil reducing pads add an extra level of padding while still allowing for seamless sliding into your different positions. Beretta also ingeniously incorporated several other recoil reducing features besides for the Micro-Core buttpad.
Beretta A400 Shotgun Accessories Explained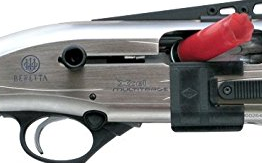 Even though the Beretta A400's are exceptional right out of the box, there are a few nice aftermarket options out there. Besides for investing in a good case, the first thing I'd consider investing in is a set of green/red Truglo sights. I happen to like these more than the standard bead sight, but if you're fine with the default then don't bother with these. One of the most interesting accessories I've seen was on the A400 Xcel. For only $15 you can get a silver shell catcher which allows for easier one-handed removal of empty shells. Although cool and useful, it's definitely unnecessary.
Another unnecessary accessory that I've seen is a heavier balance cap. The Beretta A400's are already incredibly balanced, so I wouldn't screw with it. Now it's time for us to get into the nitty gritty of what makes these three models different from each other.
Introducing #A400 #UltraLite, the lightest 12ga. semiauto ever produced by #Beretta: only 2.7kg with 24"/61cm barrel https://t.co/mmUQU1pxXi pic.twitter.com/PfHvv9BpQB

— BERETTA (@Beretta_1526) October 12, 2016

One of the main differences of the A400 Xtreme is their trademark Acqua technology. Simply put, this feature acts as an impenetrable shield against damage to the gun, inside and out. All of the A400 Xtreme's internal parts are covered with special rust-proof protective coatings. Furthermore, the barrel and receiver of each Xtreme are shielded from corrosion by a unique chemical treatment. This is arguably the most durable shotgun in its class. Additionally, many of the Xtreme's components are covered with anti-glare coatings.

As the lightest of the three shotguns, the Beretta Xplor features hydraulic shock absorbers which spread out the rearward energy and ultimately take some of the pain out of firing a shotgun. The Xplor definitely stands out aesthetically from its brothers; its classy appearance is highlighted by the stylish bronze receiver and top quality walnut stock. Lastly, some Xplor models are equipped with Gun Pod technology which can detect outside temperature, has a shot counter, and can even perform cartridge tests.

The first thing you'll notice about the Beretta Xcel shotguns is their bright blue receiver and balance cap. The Xcel rises above the other A400 (and many other similar competition shotguns) with its insane ergonomics, unrelenting speed, and low recoil. It should be no surprise to see Xcels all around competition shooting, even more so than the other A400's. Additionally, the Xcel has a few available variants which differ mainly in their stock, finish, price, and extra options.
Conclusion
At the end of the day, the Beretta A400 series sporting shotguns are some of the finest (in their price range) on the market. I've had extensive experience with several other comparable firearms, such as the Browning A5 and the Benelli Super Vinci (check out our Benelli Super Vinci review), and I can say confidently that I prefer the A400's. Besides for their sleek and sexy designs, these shotguns are the perfect balance of classic elegance and brilliant innovation.
By utilizing new age technology, the Italian company was able to perfect the competition shotgun. As a matter of fact, they are regular winners at Olympic events and other global shooting tournaments. When all's said and done, Beretta has been crafting masterpieces for almost 500 years and the A400 is yet another indication of their dominance in the weapons industry.