Launched in 2005, the Aimpoint Comp M3 was – and still is – one of the greatest red dot reflex sights ever invented, perhaps surpassed only by its successor, the CompM4. The Comp series was first introduced in 1993, and ever since then it has been a favorite with shooters everywhere. This sight has earned the respect of civilians, law-enforcement agencies, and military organizations all over the world.
At the time, Aimpoint created the CompM3 sight primarily for use by police and armed forces. The red dot reticle is projected by use of a light-emitting diode (LED), and unlike laser products or other types of sights, there is no danger to anyone's eyes.
Aimpoint Comp M3 Rifle
The CompM3 is available in either a 2 minute of angle (MOA) dot or a 4 MOA dot. Depending on the intended use of whichever rifle this sight is to be mounted on, the desired MOA can vary. For longer distances, the smaller MOA is better. If you are a soldier, who is expecting to engage targets further away, say at the 100 yard mark or more, you don't want (or need) a large dot taking up your space and complicating your shot.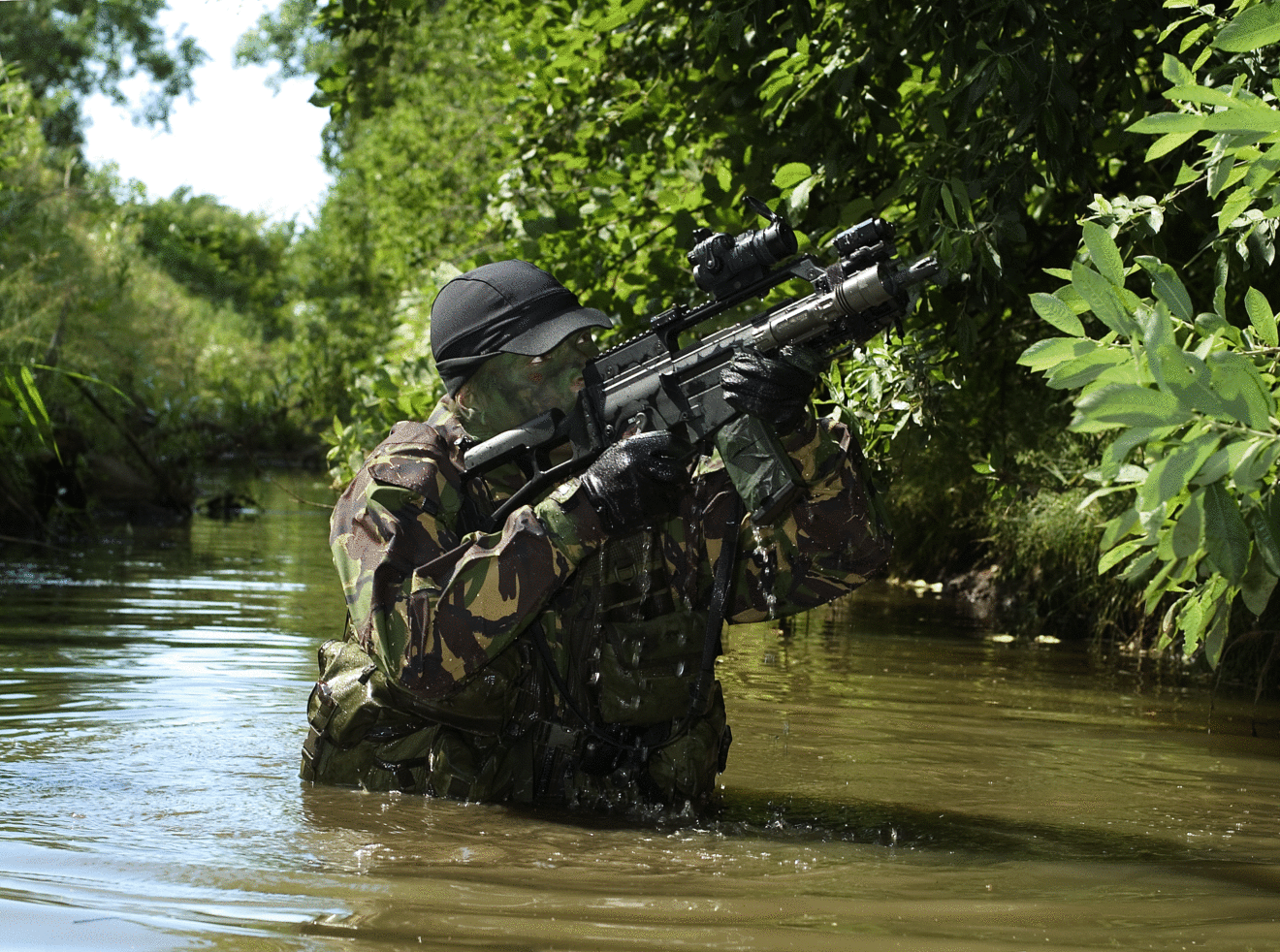 On the other hand, if your rifle is intended for home-defense use (or something similar), the 4 MOA dot is probably the way to go. It provides the best solution for close-quarter battle (CQB) situations. That way, when you pick up your rifle, the dot allows for quick and easy target acquisition.
The M3's housing is made of strong, top-grade aluminum, and it makes it a highly durable accessory. You can put this thing through a lot of punishment, and it will be up to the trials and challenges of even the harshest of circumstances. It is no wonder that the U.S. Armed Forces have been using Aimpoint products for so many years.
The Aimpoint CompM3 comes with an outer black rubber cover, also available in dark earth. This cover aids in preserving, protecting, and camouflaging your sight.
Aimpoint Comp M3 Specs
A partial list of the CompM3's technical specifications:
Magnification – 1x

Dimensions – L 5.1 x W 2.2 x H 2.2 inches

Weight – 7.8 oz. (including the battery and lens-covers)

Eye relief – unlimited

Power source – 1 (one) 3V lithium battery, type 2L76 or DL1/3N.

Battery life – approximately 50,000 continuous hours at normal temperature range and daytime settings.

Submersible to a 135-foot depth

Mounts to any MIL-STD-1913 (picatinny) rail

Lens coating – anti-reflex, all surfaces and multi-layer. Night vision device-compatible 1, 2, 3

6 daylight settings, 4 night vision settings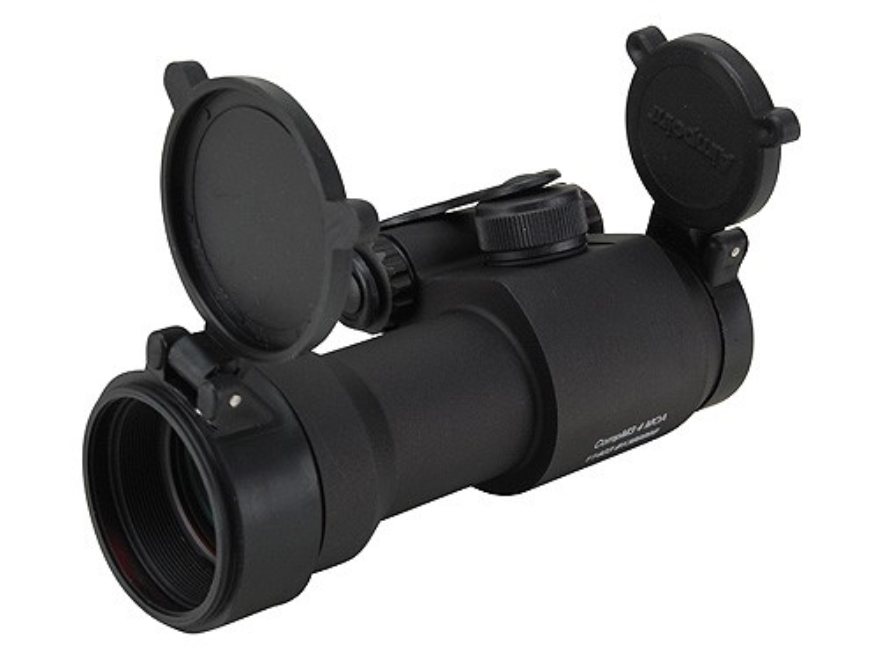 This sight comes with a 3V battery, and as you can see from the tech specs, the life of this battery can be measured in years, not hours. If there is one thing in which other optics companies like EOTech or Trijicon are somewhat lacking, it is battery life. The absolute last thing you want is for your optic to fail when you need to take that shot.
Aimpoint's (nearly) inexplicable battery-life is part of what makes this company stand out in an optic-flooded aftermarket. Its Advanced Circuit Efficiency Technology (ACET) models, of which the CompM3 is a part of, make sure that you are never left out in the cold. This thing can stay on, continuously, for years. Now THAT is impressive.
Aimpoint Comp M3 Accessories
The Aimpoint CompM3 comes with a replaceable black rubber cover (also available in dark earth). This cover aids in preserving, protecting, and camouflaging your sight. Aimpoint guarantees total satisfaction, and pleasing their customers (and military liaisons) is at the top of their list.
The price of this optic hover around $680, but you can find it for less than that at various places online and offline. It is the price you pay for quality, and it is totally and completely worth it. Having the Aimpoint CompM3 sight on your weapon means that you are ready for anything. Speed, efficiency, durability – these are what make Aimpoint's sights some of the best in the entire world. It is a sight which (just about) every shooter loves.
Like all of Aimpoint's products, this sight comes with a guarantee. The warranty for Aimpoint's sights in either 2 years (professional and competition use), or 10 years (personal use). The materials and craftsmanship are top-notch, and the company stands behind its products with great pride. Should there be something defective with the optic, Aimpoint will repair or replace the item in question.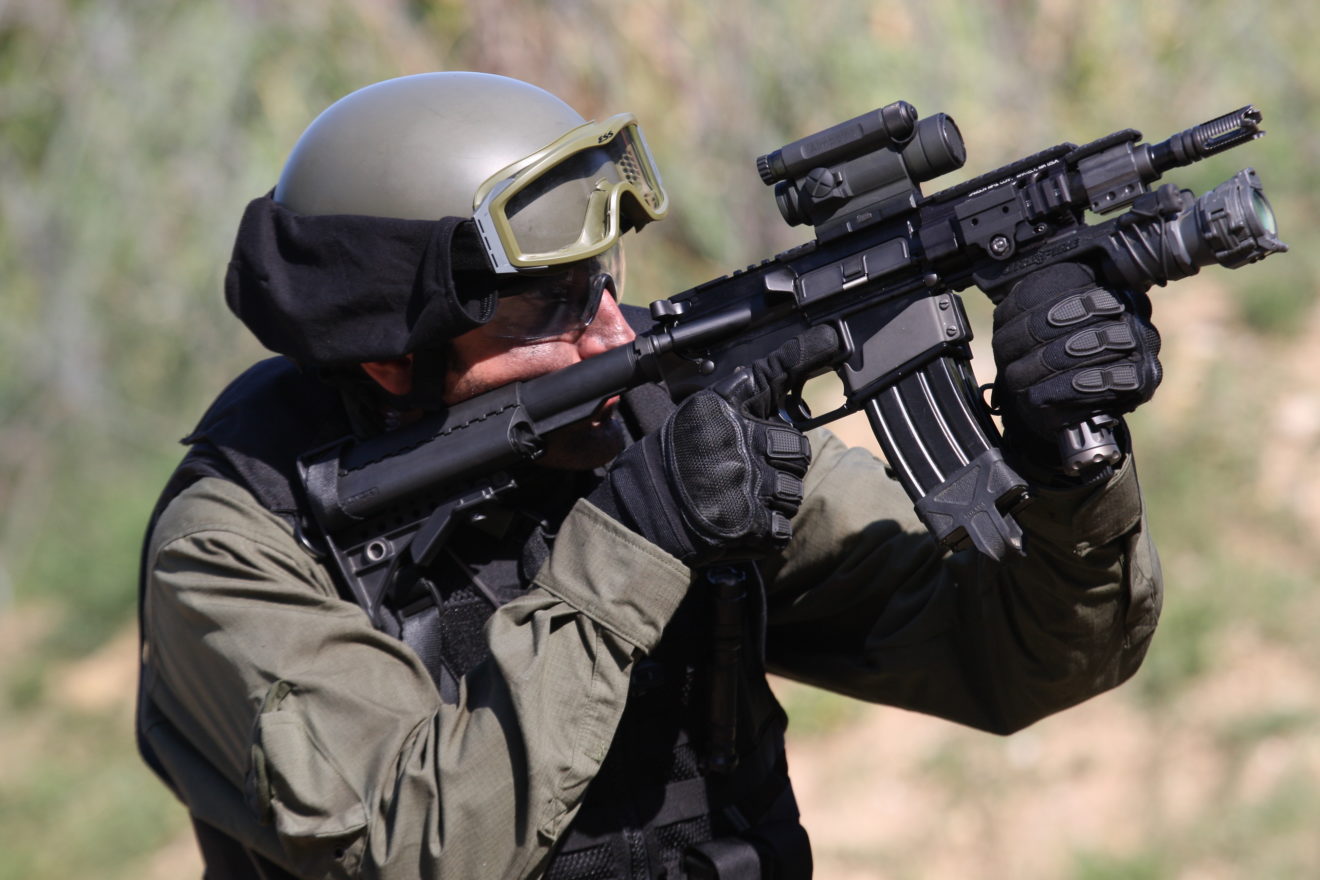 The M3 can be mounted in several ways, and it gives you a lot of flexibility when it comes to additional accessories and what not. The ability to customize your rifle easily is part of why the Comp series in general – and the M3 in particular – is such a hit. It works, it's solid, it's rugged, and it gets the job done in the best possible way. Anyone who has ever looked through an Aimpoint Comp-series sight will attest to its simplicity and accuracy.
Many different kinds of accessories are available for the CompM3: lens covers (individual / bikini), various filters for reducing or altogether eliminating reflections brought on by the sun or the sight's objective lens, spare battery kit, battery cap adjustment screws, and others. Like I said – highly customizable.
Aimpoint Comp M3 History
Aimpoint has been engineering and manufacturing great optics accessories ever since the mid-1970s. They have been awarded numerous military and government contracts, and they have earned each and every one. As a military supplier, the company's products are constantly under fire – being tested and put through harrowing trials. Aimpoint comes up winning, and we get to win right along with them. Using an Aimpoint product like the CompM3 is knowing that you are using an optic which is battle-proven, and that is saying a lot.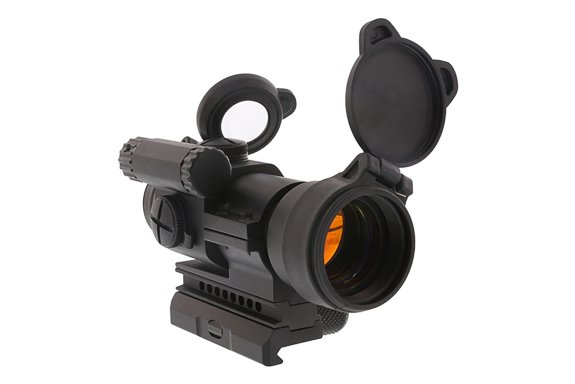 This company is the originator of the red dot sight. It literally revolutionized the worlds of hunting, competition-shooting, security, and self-defense. Not bad for a group of Swedish entrepreneurs, huh? In my opinion, it goes on the list of Sweden's greatest exports, right alongside their famous meatballs, their Volvos, and their IKEA furniture. Obviously, I also have a soft spot for the Swedish Chef from The Muppets. But that's a different story altogether…