The Aimpoint Comp M2 is (or rather, was) one of Aimpoint's most successful products. It is a sight which has been issued to many Special Forces units, around the world. The CompM2 was made for military and law-enforcement, and when it was released in the year 2000, it instantly became the standard against which all other red dot sight are measured. The Comp series was first introduced in 1993, and its many models are considered to be the cream of the crop of red dot sights.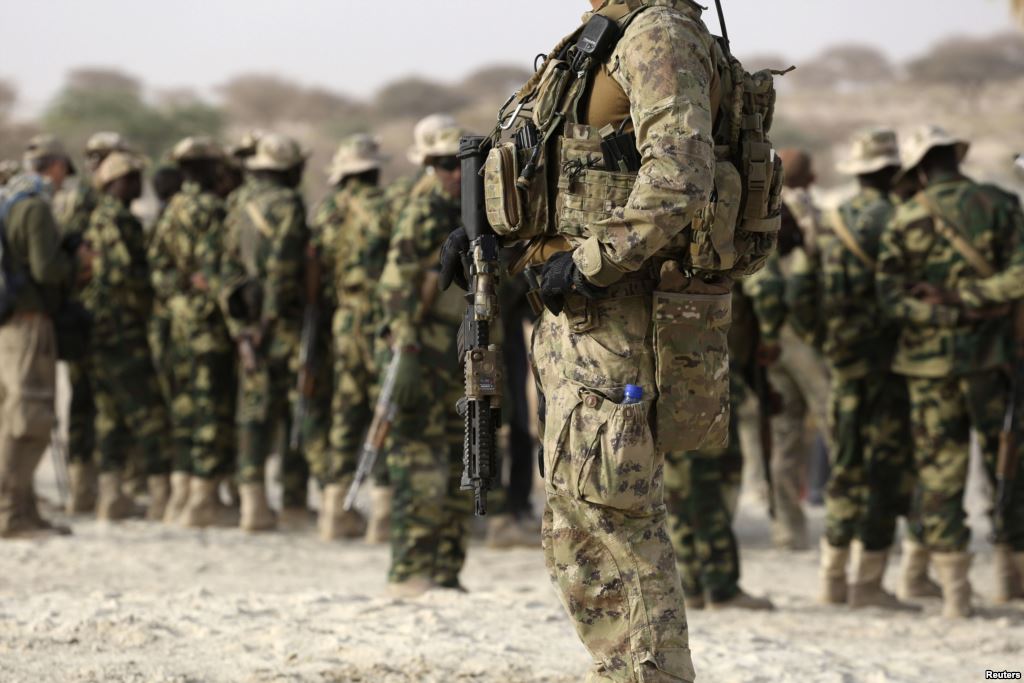 The CompM2 model was discontinued in 2012, but for over a decade it was the go-to optic for many infantry soldiers, government agents, law-enforcement officers, as well as civilian hunters and competitive shooters. It is a product which everyone loved, right off the bat, and it is still being used by many. It is a reflex sight, with a light-emitting diode (LED) functioning as its light source. The M2's 4 minute of angle (MOA) dot was the most accurate and versatile reticle around, and this did not go unnoticed by militaries and government agencies.
The Aimpoint Comp M2 Specs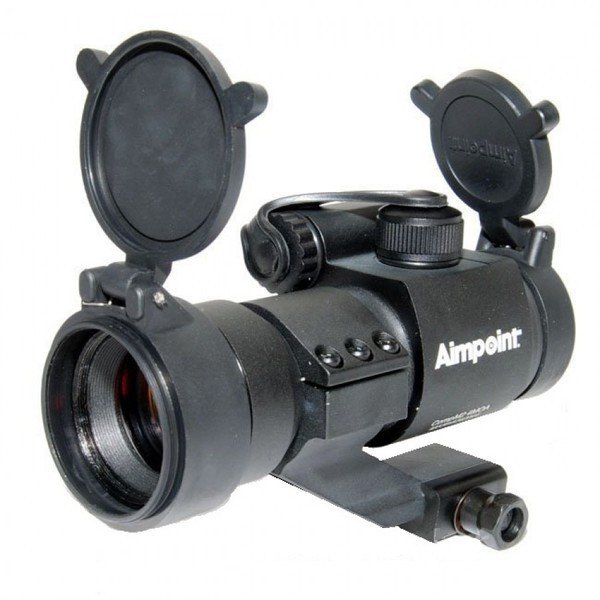 Some of the CompM2's technical specifications:
Magnification – 1x

Dimensions – L 5.1 x W 2.2 x H 2.2 inches

Weight – 7.8 oz. (including the battery and lens-covers)

Housing – aircraft-grade aluminum

Eye relief – unlimited

Power source – 1 (one) 3V lithium battery, type 2L76 or DL1/3N.

Battery life – approximately 10,000 continuous hours at normal temperature range and daytime settings.

Submersible to an 80-foot depth

Mounts to any MIL-STD-1913 (picatinny) rail

Lens coating – anti-reflex, all surfaces and multi-layer. Night vision device-compatible 1, 2, 3

6 daylight settings, 4 night vision settings
Discontinued But Not Out of Use!
There are about 300,000 units of CompM2 which are still in service. Even though this particular model has been discontinued, Aimpoint still provides service for those who wish to take advantage of this excellent sight. Aimpoint still certainly stands behind it, and there is no reason why it shouldn't.
When the CompM2 was used by the United States Armed Forces (Army, Air Force, Special Forces), it was classified as the M68CCO (close combat optic). This thing was the real deal, ready for use at the drop of a hat, under any condition, and in any kind environment. The CompM3 and CompM4 continue to improve on the M2's foundation.
The CompM2 is compatible with every generation of night vision devices, and Aimpoint's then-new Circuit Efficiency Technology (CET) meant that battery-life shot way up, and left the competition in the dust. This is one of Aimpoint's serious advantages. Later, the Advanced Circuit Efficiency Technology (ACET) was introduced, and battery-life was extended even further. Thanks to this highly-advanced technology, the CompM3 and CompM4's battery-life can be measured in years, not mere hours or days.
I've Got My Sight On You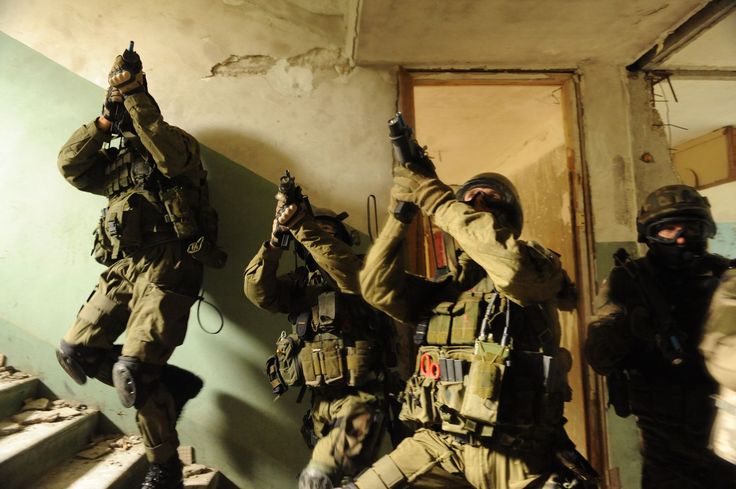 The sight's reticle is a 4 MOA dot. At long distances, it may appear a bit too large for some shooters. However, for close quarter battle (CQB) scenarios, this sight was a revelation. The red dot provides the shooter with the ability to lift, aim, shoot, and make the shot count. It is no wonder that this sight was issued to Special Ops in NATO and the U.S. Armed Forces.
Having to deal with combat situations in dense urban areas, means having to change the way you approach battle. This isn't the jungles of Vietnam or the shores of France, and it isn't Berlin in 1944-5, either. This is a different story, altogether. We're talking points of entry, room-to-room searches, apartment building takeovers, hostage situations, and the like. Speed, efficiency, and accuracy are always a part of combat, but those words seem to take on a whole new meaning, when you are dealing with CQB.
For these reasons, the CompM2 was one of the greatest sights that Aimpoint ever released. It had a nice run, before it was replaced with the M3 and the M4. Those two models are still being produced and used by civilians and security personnel, worldwide. The 4 MOA, which was standard with the CompM2, became a choice with the later models. Shooters can now opt for a 2 MOA dot or a 4 MOA dot, depending on the kind of shooting that is anticipated.
If you are looking for a non-magnifying sight, which provides you with quick and easy target acquirement, the Comp series is the way to go. What is great about the Comp line, is that it is made to fit perfectly with Aimpoint's 3xMAG magnifier optic. It is meant to be mounted behind your chosen sight, and it gives you a closer look at anything you want, with 3x magnification. This opens the sight up for long distance shooting, and it is a combination which many shooters take advantage of.
Like all of Aimpoint's products, the CompM2 is parallax-free – no error-compensation required. The reticle stays in place, even if your eyes move.
Aimpoint's optics are guaranteed under the company's limited warranty. Like I said, the company still provides customer service for those who are in need of it. Of course, it is a limited warranty, and more information on the company's guarantees can be found on Aimpoint's official website.
Trusting Yourself and Your Weapon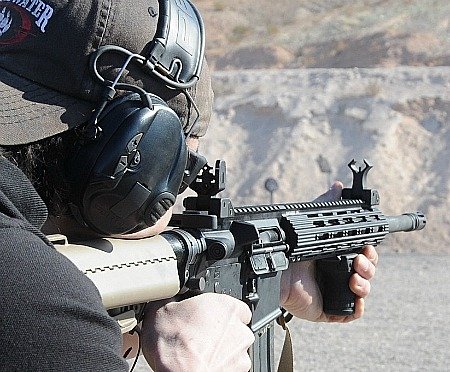 Optics are a weapon accessory which people trust their lives to. If you are about to trust your gear with your life, you need to be 100% sure. You need to be confident in your optic. Of course, it is an electrical accessory. Even though Aimpoint's products are top-shelf, it is highly-recommended to continue training with back-up iron sights.
It is my opinion that you should never rely completely on an optic, even if you are confident in its abilities. It is always a good idea to continue training with back-up iron sights. You don't want to get caught in a situation where your optic is down or otherwise malfunctioning, and you are at a loss of what to do.
Part of carrying a weapon – any kind of weapon, but especially lethal ones – is situational awareness. Being aware of what is going on. This is partly why Aimpoint's sights incorporate two-eyes-open shooting. It gives the shooter a fuller picture, and it helps you stay on target.