Table of Contents
Say what you will, the term "Valkyrie" always takes me back to Coppola's 1979 film Apocalypse Now. I mean, the sequence depicting the arrival of the 1st Cavalry at the shores of the South China Sea – with Wagner's "Ride of the Valkyries" playing over the loudspeakers, no less – it's something to behold. Admittedly, I am a sucker for Vietnam war films, but I feel that scene to be cinematic to the core.
Fun fact – the Valkyries originate in Norse mythology: they are female warrior spirits (for lack of a better term) whose job it is to select those who die on the battlefield and those who live to tell the tale.
Alright, enough pop culture and myth. We're going to talk about a few of the most popular 224 Valkyrie rifles on the market right now. First, here is a bit of info about the cartridge itself.
224 Valkyrie
Manufactured by Federal Ammunition, it was introduced in the fall of 2017. The 224 Valkyrie drew attention from the beginning. Federal is a major company, after all, and they made sure people knew they we about to release something.
The projectile manages to stay supersonic at 1300 yards. The thing is fast, and it enables the AR-15 platform to attain greater distances and faster flight. In my opinion, that is its most obvious selling point. Companies are already manufacturing compatible rifles and cartridges, and it looks as though the 224V is not going to fade away anytime soon.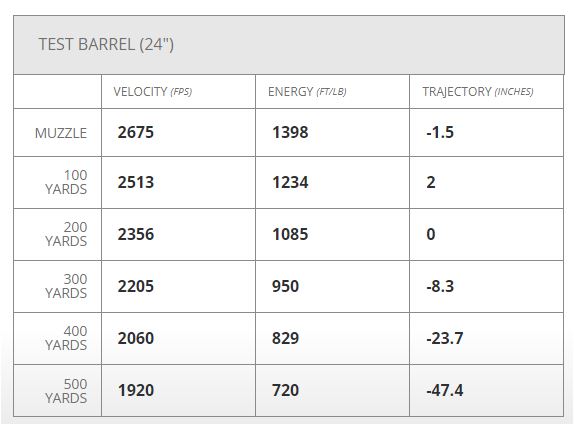 Look, if you're a casual shooter who doesn't get passed 400-500 yards, there is a chance that all of the fancy ballistics talk is moot. The supersonic speed and sub-MOA long range accuracy that it boasts is certainly a feat, but it's less crucial in your everyday situation. Nevertheless, its versatility and reduced amount of recoil – compared to similar cartridges – make this a round you should consider keeping an eye on, especially if you are into long range shooting and/or competing.

A change of bolt and barrel is necessary for using the Valkyrie with an AR-15 system, so those of you who want to make a change or build from scratch – there's your in. There is also the possibility of forgoing the semi-automatic system in favor of a bolt action system. The 224 Valkyrie is a lighter bullet, and it is slowly but surely making a name for itself not only as an effective varmint round, but also as one meant for medium game.

Here are five of the most popular systems currently available for the 224 Valkyrie. Since it is pretty new, many companies are still in the stages of development. Some manufacturers decided to get on board early on, seeing how Federal's reputation precedes it.
Savage 224 Valkyrie

Savage Arms is one of the oldest manufacturers in America. They've constructed the Modern Savage Rifle (MSR) series, and now they are offering it in several models chambered in 224V.
| | | | |
| --- | --- | --- | --- |
| Long Range | Competition | Recon LRP | MSR 15 Valkyrie |
| 22″ Barrel | 18″ Barrel | 18″ Barrel | 18″ Barrel |
| 10+1 Capacity | 30+1 Capacity | 25+1 Capacity | 25+1 Capacity |
| 10.5 lbs. | 5.8 lbs. | 7.5 lbs. | 7.8 lbs. |
| MSRP: $1,849 | MSRP: $2,875 | MSRP: $1,249 | MSRP: $ 1,499 |
Windham Weaponry
Windham Weaponry was founded in 2011 by Richard Dyke, who was Bushmaster's original owner. This company is all about the AR platform, and now they've released a model in 224 Valkyrie.
22″ Barrel
5+1 Capacity
8.7 lbs.
MSRP: $1,369
Lewis Machine and Tool
Since 1980, Lewis Machine & Tool (LMT) has been supplying military forces, government agencies, law enforcement departments, and your everyday John Q. Shooter. When Federal announced its new cartridge, LMT answered with their own units.
LMT currently produces three 224 models, namely the MRP, SLK, and MLR. These three units share some specs: 20" barrel, ambi charging handle, MARS lower receiver, 6.8 bolt carrier group, being milled from a solid slice of aerospace-grade aluminum, and a MSRP of $2499.

The MRP, SLK, and MLR are different upper receiver patterns, and this is where their differences lie. Some have M-LOK, and some have Picatinny rail at different angles. The MLR model has both.
Diamondback Firearms
Diamondback's parent company, Diamondback Manufacturing, was established in 1989. Its firearms branch was founded in 2009, and they have been having great success in the U.S. Now they are offering a 224V model, the DB15224VB.
20″ Barrel
28+1 Capacity
7.5 lbs.
MSRP: $1,369
LWRC DI 224 Valkyrie
Land Warfare Resources Corp (LWRC) manufactures and sells AR-style pistols and rifles in a variety of calibers. The 224V is one of their most recent additions, and like LWRC's other weapons, it is a high performing piece of weaponry.
20.1″ Barrel
30+1 Capacity
8.15 lbs.
MSRP: $1,995
Conclusion
Remember that the 224 Valkyrie is a relative newcomer. Like all new ammo, it might need some time to mature, to become more well-known, to iron out any technical kinks, address relevant consumer issues, etc. If you are hesitant, don't sweat it. Give it another year or two, and see where it goes. There are those who are claiming that the 224 Valkyrie is all hype, but I suppose in reality it is a healthy mixture of hype and actual performance which has piqued the shooting public's interest.
Does it live up to the hype? Depends who you ask. There are many other highly capable calibers out there. I mean, the Valkyrie is a fine cartridge and all, it does what it says, and there is no doubt it would fill the needs of certain shooters. It's not bad in any way, it's just that it may not be the mind-blowing innovation some bloggers or forum contriubtors are making it out to be. That's my opinion, anyway, and for now I will stick to it.

Federal did a good job marketing this cartridge, but still there are those who are claiming it is already on its deathbed. That is taking it too far. I mean, isn't that jumping the gun a bit? At least give it a few years to prove itself before pronouncing it dead. It's a good round if you are looking to invest in something long range for the AR-15 platform, but it is not an absolute must.
Because this cartridge is new, the rifles which chamber it are also new. 224V rifles, uppers, and cartridge brands will undoubtedly be mulled over, scrutinized, trained with, reviewed, and studied extensively in the foreseeable future. The forums, YouTube channels, and competition grounds are rife with opinions and reviews. Time will tell as to whether or not this interesting cartridge will remain a viable long-range option. Naysayer and haters will always be around, but for now, it seems the 224V is managing to live up to its promise, and that is already a very good sign.