There are some accessories that gun owners buy before others. Usually, these consist of a holster, perhaps a sight. One accessory which should not be overlooked is a range bag. Essentially, this is a carrying bag designated specifically for use at the range.
Blackhawk has released a variety of tactical and utility bags. Some are suited for shaving kits or camping gear, others are fit for medical equipment. And, a few of those bags – the Blackhawk Sportster Series Range bags – are meant for those of us who regularly make our way to the firing range.
No two ways about it – you have to be organized. A big part of owning a firearm of any kind is training with it. Whether it is for the purposes of competition, home defense, every day carry, or work-related carry – you need to know what you are doing with your weapon of choice. It is part of your personal responsibility as the carrier of a deadly weapon, and – for the average gun owner – that means spending time at the shooting range.
Top Notch Gun Carrying Gear
The Blackhawk Company has been making top notch accessories of all kinds, ever since 1990. This company has it all: holsters, stocks, clothing, armor, lights, gloves, bags, packs, and even knives. It's a great line of products, and it is guaranteed to be made of only the finest materials. Blackhawk never was one to skimp on quality, even if it does cost a little more.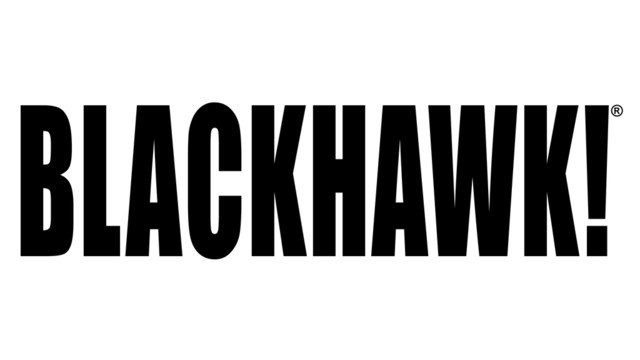 Two bags in particular are worth talking about when it comes to the shooting range: the Sportster, and the Sportster Deluxe. These are two of Blackhawk's most popular bags, and it is not very hard to see why. They are designed specifically for a shooter's needs, and they have proven themselves very useful. The Sportster series bags are made of very durable 600 Denier polyester. This isn't ordinary polyester by any means. It is a dense material, meant primarily for heavy-duty uses, and it is not by chance that Blackhawk chose it for these unique range bags.
Shooters' bags are ordinarily packed with a lot of equipment, because, well, you need a lot of equipment at the range. Guns, ammunition, hearing protection, eye protection, targets, extra magazines, oils and lubes, brushes, etc. All of this gear can add up to a significant amount of weight, and you need to have a bag which can carry that load. Literally.
Obviously, there are other ways to carry equipment, but what makes range bags unique is that they are intended for this particular use. Let's go a little bit more in-depth, and see what each bag features.
Sportster Pistol Range Bag
Color: Black
Width: 16 inches
Height: 8 inches
Depth: 9 inches
The Sportster pistol range bag comes with a removable shoulder strap, as well as two handles. The strap has a sturdy hook and loop system, and the stitching on this bag is very solid. It provides the Sportster with a lot of endurance. I didn't test how much this bag can carry, so I wouldn't know the limit. Let's just say it can carry enough.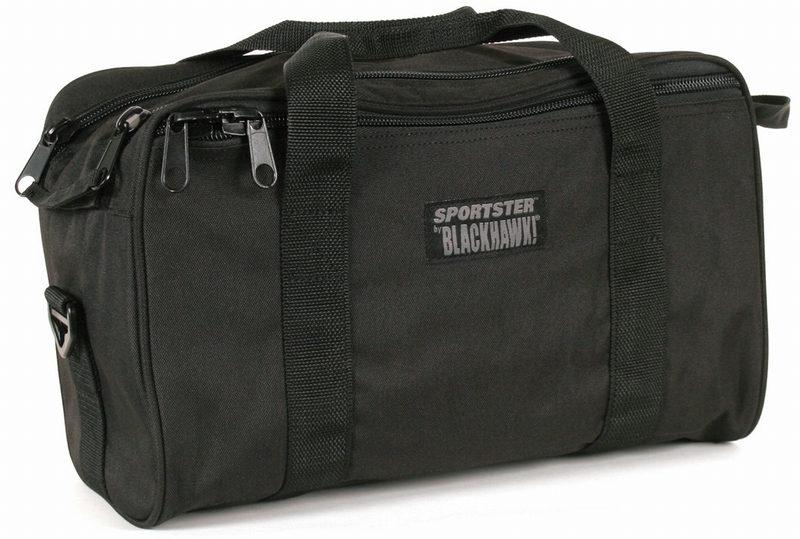 As far as storage space goes, there is a roomy, divided main compartment, along with two smaller side compartments. The main compartment is opened with a dual zipper slider handle. Once unzipped, a Velcro fastened pull-out flap can be rolled away, to reveal the compartment's contents.
Inside, there are several dividers. These are also fastened with Velcro, so you can rearrange them however you like. There are those who remove them completely, and are left with a large undivided space at their disposal.
The bottom of the bag is tough plastic, and it feels like it can last. You need some resistance when you are carrying a lot of ammo, etc., and this bag certainly provides it.
The two side compartments are identical. They are meant primarily for the handguns themselves, and they come with a removable pistol rug, which is very gentle on the weapon. These compartments can handle any full sized handgun, plus there is a single divider for storing things like charts, markers, or pens.
The zippers on this range bag are large Coil Zippers. While these are not as familiar as perhaps KKY, it is a good zipper nevertheless, and you can count on it. Now, on to the deluxe version.
Blackhawk Sportster Deluxe Range Bag
Color: Black
Width: 15 inches
Height: 11 inches
Depth: 10 inches
At a glance, the Sportster Deluxe range bag looks a lot like the original Sportster. It has the same configuration of two carry handles, shoulder strap, and dual zipper main compartment. But, the deluxe does have several extra features, which differentiate it from the Sportster.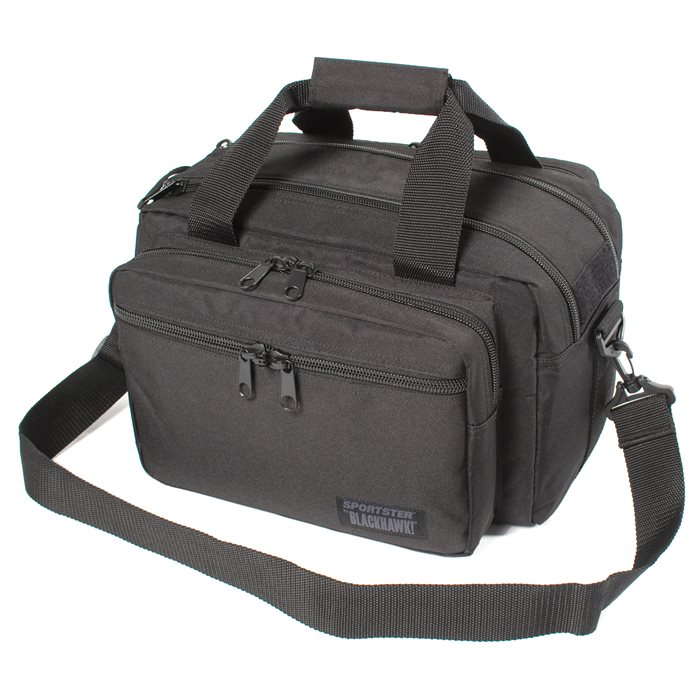 The deluxe has three compartments, with large dual Coil Zippers, along with a single pouch which holds a padded gun rug. Within the main compartment are three pockets – two meant for firearms, and a smaller one – and a large storage area. Enough for anything you may need for a typical day at the range.
But that is just it. This particular bag doesn't stop at the range. The deluxe is designed for more than the firing range, and it can serve you well in any outdoor activity. Technically, so could the Sportster, but the deluxe has multiple pockets, and multiple rows of webbing for attaching any accessories or tagalong pouches.
Our Blackhawk Range Bag Review
The greatest thing about these bags is that they are fit for pretty much any budget. The Sportster averages at $30, and the Deluxe at $45. These are very reasonable prices, in my opinion, and the value and quality cannot be contested. Blackhawk knows how to make great accessories, and the Blackhawk tactical range bag is no exception.
I've heard people say that buying a range bag is an unnecessary, borderline frivolous act. "Why not just take a duffle bag?" they wonder. Well, yes. You could use any kind of bag, really. But nothing compares to a storage unit that has been specifically designed for the needs of a regular range goer.
The materials used, the compartments, the stitching, the ease of access (or lack thereof) – these are all part of what makes this bag so perfect for the shooting range. And if you are thinking about getting yourself a bag, Blackhawk is totally worth the money. A quality item for a fair price. You will not be disappointed.