Table of Contents
Carrying firearms is – and always was, it seems – a touchy subject. Many people are fervently for or against gun rights, and the debate goes on. Meanwhile, those of us who are of the opinion that guns save lives and do, in fact, choose to carry – whether open or concealed carry – need to keep on training. And that means going to the range, and sending off some rounds.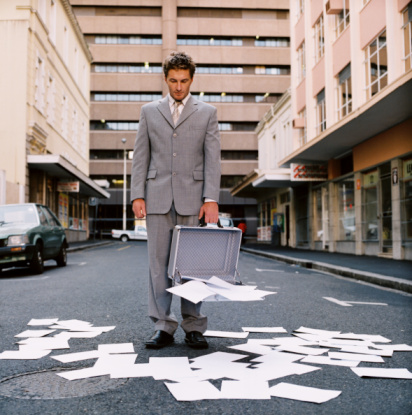 If you are sick of carrying around a makeshift range bag (much like I did at one time), or having to split your equipment up into two – you will find this bag to be a welcomed change to your toting routine. No more gym bags, backpacks, or briefcases. No, sir. It is time to get an actual tried-and-true range bag, and Gunmate's range bag is a great place to start.
The Gunmate range bag is the perfect way to carry any essential equipment you may need. It can hold two handguns, hearing protection, eye protection, cleaning products, gun lube, extra ammunition, targets, and pretty much anything else that you would use at an average stay at the firing range.
Technical Specifications
Color: Black
Width: 16 inches
Height: 8 inches
Depth: 7 inches
The bag includes a removable shoulder strap, with very strong hooks and loops. There are also two handles on either side, for easy carrying. The bag itself is made up of a main compartment, plus two side compartments.
The main compartment has two heavy-duty zippers with a handle, and they provide quick access to the main area, which is covered by a pull-out flap. The main compartment holds two Velcro dividers, which are (obviously) removable and easy to re-arrange. That way, each owner can decide what goes where. You can use the dividers for storing different types of ammo, for instance. Or, you may use the Velcro walls for arranging your hearing and eye protection. You can throw in a lot of stuff, without the bag becoming a mess. Unless that's your thing, of course.
The two side compartments are zippered and lockable, in accordance with California law. They each come with a removable, padded pistol rug, and they can hold anything the shooter may require.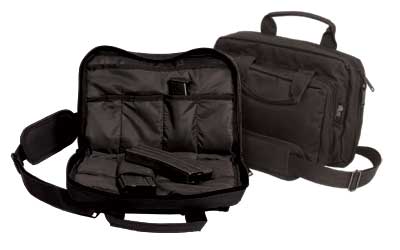 Gear bags are many and varied. They come in every conceivable shape and size. Some are more heavy-duty-oriented, while others are meant for everyday needs. This one is in that second group. It is meant for training, not going to war.
This bag is designed to easily hold two handguns, and it can even hold up to four, if you know how to arrange your bag properly. It is made of a strong, canvas-like material, and is pretty durable. I would say that this bag can handle itself nicely. It is well-built, but Gunmate isn't going to charge you an arm and a leg to purchase one. Thankfully, it is a very moderately priced range bag, normally averaging at $25.
For the quality you are getting, there is no beating that price. Are there better range bags out there? Yes. Yet none of them can compare with the value which this bag brings with it. This bag is meant for the average shooter, and it is constructed to withstand the abuse which every gun carrier is very familiar with. In the car, at the range, at home – wherever it is, you know your gear is sitting securely inside.
Gunmate Shooting Range Bag Review
This bag has become many shooters' best friend, and it is one of Gunmate's best-selling items. It's basic, yes, but it gets the job done. Ultimately, a range bag is utilitarian in nature. You bring it along, you use it, zip it up, and then put it back where it belongs, until the next time. This is what the Gunmate bag is – a quick and easy way to store your guns and accessories. That is all it is, and all it should be.
No product is perfect, however. There are only two minor cons that this bag has, in my opinion.
First, it could have used another couple of inner pockets or loops for storing magazines. After all, you can never have too many compartments, right? I feel they could have added a loop or two, without the bag becoming cumbersome. Then again, I might be wrong.
Second – and this is purely a pet peeve – it would have been nice not to have the word Gunmate on the top of the bag itself. I understand that the company is interested in placing its name on its products, and they have every right to do so, but there are times when you want to remain inconspicuous. Luckily, with the right tools and with patience, you should be able to rid your bag of the threaded name. If you do decide to go ahead and remove the name, do so at your own risk. You don't want to damage it, I assume.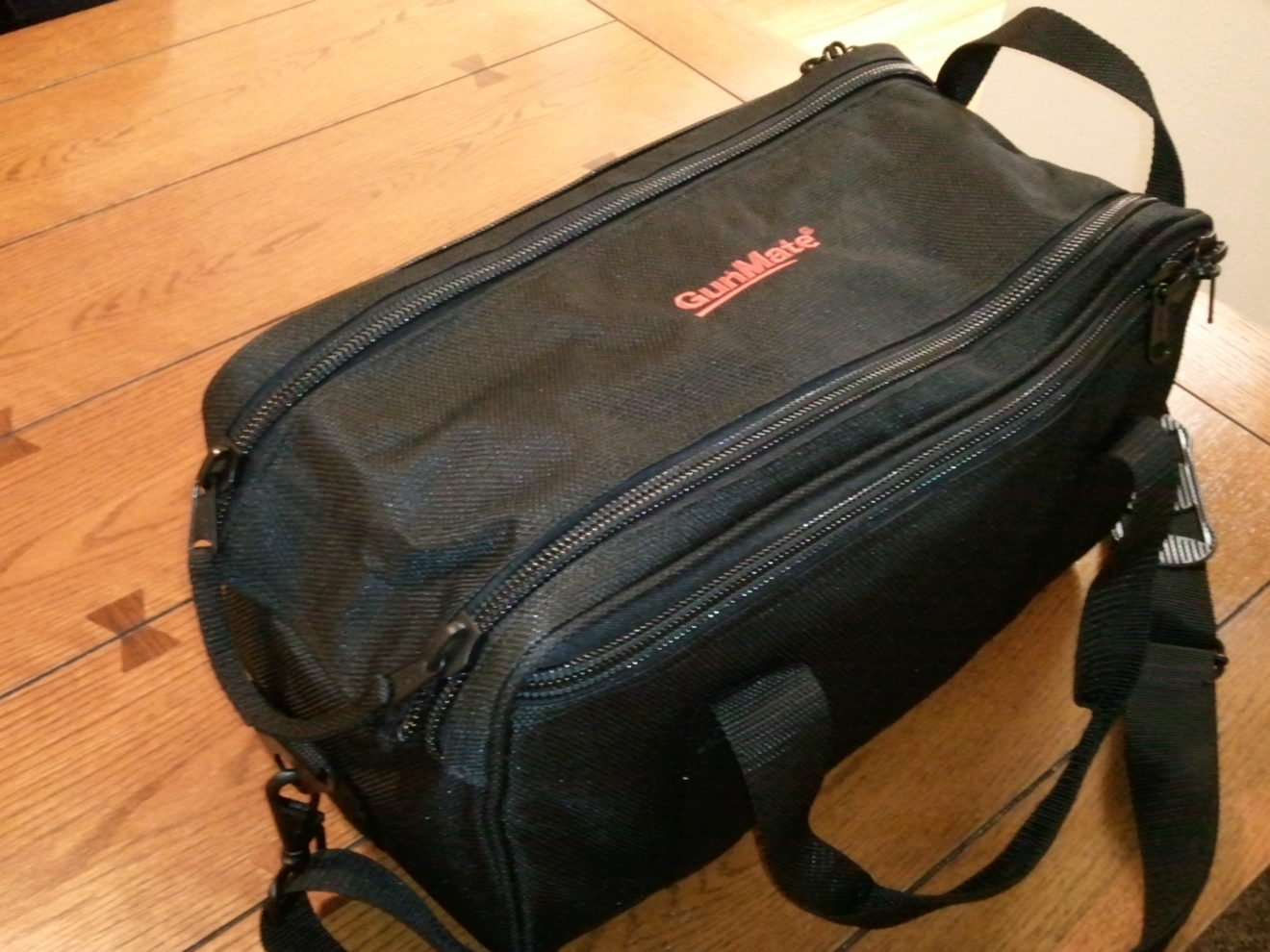 Other than those two issues, this bag is precisely what it is supposed to be – not too small, not too big, but just right. It is the perfect bag for taking along to a day at the range. Everything fits nicely, and is always within reach. That is part of the advantage of having a relatively small bag.
With a larger bag, you could find yourself wasting time on locating different items, having to move others in the process. What you may end up with is a big ol' bag full of disordered equipment, and nobody wants that.
If you are looking for some extraordinary space-age bag, you may be in for a disappointment. The Gunmate range bag is not a Bagmaster or Explorer bag (both of which can cost over $300). It is a simpler kind of bag. And, if your range needs are correspondently simple, it should serve you very well for a long time.
TIP: if you want to avoid the bag from dipping or sagging, arrange your accessories appropriately. For the best carrying method, spread the weight out evenly throughout the bag.
So, do I recommend this bag? Yes. Do your research, and if you find – like I did – that this bag is what you are looking for, do not hesitate. Get yourself one, because it is worth the investment. Nothing fancy or flashy, good design, quality materials, roomy, and sturdy. Is there anything more you could want from an everyday range bag?