The Aimpoint hunter series scopes have revolutionized hunting. When Aimpoint was founded in the middle of the 1970's, part of the founders' goal was to provide better aiming solutions for the European hunting community. Aimpoint has come a long way and in this Aimpoint hunter series review I'll discuss the pro's and con's of this amazing hunting sight series.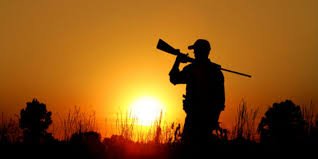 Aimpoint's innovations date back to 1975 when it introduced the first light-emitting diode (LED) red dot reflex sight called the Electronic. The rest, as they say, is history. The company grew, and it went on to release many excellent products over the years like the Aimpoint Comp M3 and Comp M4 . It was always popular with shooters of all kinds, but its big break came in 1997, when Aimpoint was awarded a multi-year military contract, and began working extensively with the United States Armed Forces and NATO.
C is For Cookie, H is for Hunter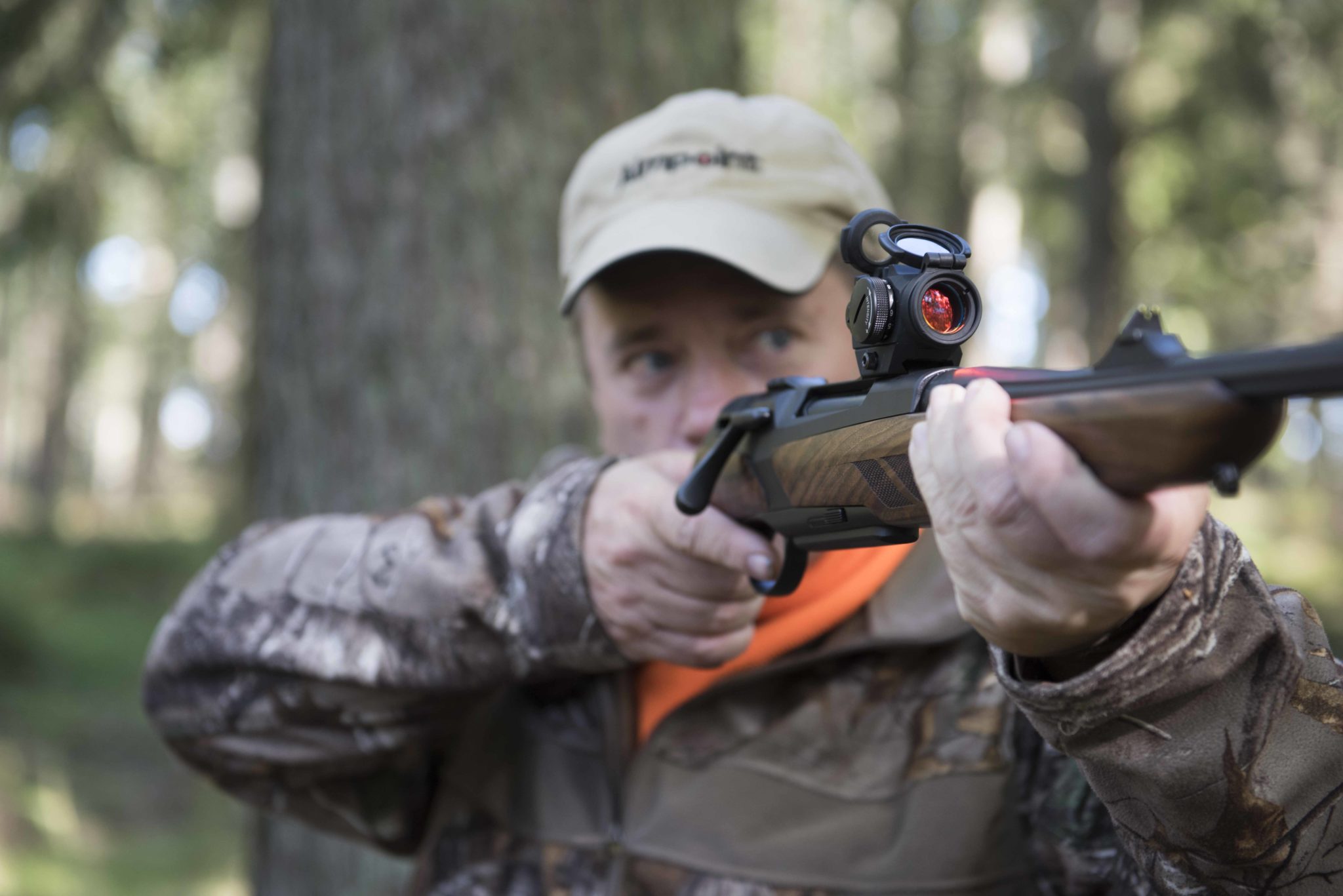 The Aimpoint Hunter series was launched in 2010. (Side Note: Prior to releasing the Hunter Series Aimpoint came out with the Micro H-1 and H-2 models, also designed with the hunter in mind but much smaller in size). This unique product line includes 4 models: the H30S, H30L, H34S, and H34L. . These sights are all red dot reflex sights, which utilize a light-emitting diode as a source of light. The S and L in the model names refer to 'short' and 'long', and they vary accordingly.
In a way, the H series saw the vision shared by that small group of 1970's Swedish entrepreneurs come to be fully realized, with the launching of these sights in 2010. This is a series meant for hunting.
The H sights are meant to be mounted mainly on two different styles of rifles: lightweight or compact is one, and magnum or standard-action is the other. This thing fits on so many different weapons. Whichever hunting rifle (or shotgun) you choose, there will most likely be an H series Aimpoint sight that will be able to be mounted on top of your rail, and deliver the best hunting experience there is.
Many people feel that only a magnifying optic will give you what you need to make a successful shot. Perhaps they have been watching too many Hollywood movies, since in a lot of cases it is the exact opposite which is true. If you try to snag a deer or hog with your 3x magnifier scope – certainly if it is on the move – there is a good chance that it will get away, due to the difficulties of tracking it with a magnifier. What most hunters actually require is a close to mid-range optic, and that is precisely what Aimpoint is all about.
Plus, with the Aimpoint sights, both of your eyes are wide open. This is a big game-changer. There is no need to whittle down your field of vision, and risk losing the animal by trying to "zoom in" on it. With Aimpoint's red dot sights, you simply place the dot on the target, and fire. That bullet will reach its destination. Sometimes, less is more.
Sight Similarities, Slight Differences
The Hunter series sights share many similarities: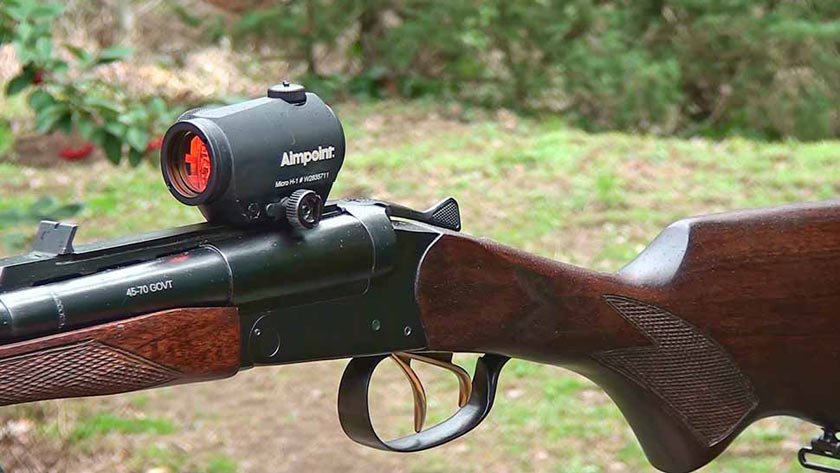 1x magnification

2 minute of angle (MOA) dot reticle

Incompatibility with night vision devices

Unlimited eye relief

12 daylight brightness settings

Use of a single 3V lithium battery, type CR2032

50,000 hours (over 5 years) of continuous-on battery life, when used with a daytime setting

Anti-reflex lens coating, all surfaces and multi-layer

Rugged, high-grade aluminum housing
One area where these sights differ is in regards to their dimensions:
H30S – L 7.7 X W 1.6 X H 1.6 inches

H30L – L 9 X W 1.6 X H 1.6 inches

H34S – L 7.7 X W 1.8 X H 1.8 inches

H34L – L 9 X W 1.8 X H 1.8 inches
There is also a difference in weight:
H30S – 7.9 oz.

H30L – 8.4 oz.

H34S – 8.9 oz.

H34L – 9.3 oz.
These sights do have some weight to them, no doubt. However, it is manageable. It isn't the type of weight that would cause you to break your back 2 days into a 4-day hunting trip. I feel that if it were something like 12 oz., that would be a weight-size which is more significant. Some scopes and sights reach critical weight classes, and make it inefficient to consider carrying them for prolonged periods of time. Of course, like with every single weapons accessory, it is very much a matter of personal preference and opinion. There are those who choose to carry larger, heavier optics, for their own reasons.
It All Comes Down to the Tubes
Another difference between these sights has to do with their tubing. The H30 duo sports a 30mm tube, while the pair of H34's features a 34mm tube. Both of these diameters enable the light to be transmitted clearly and efficiently, and they provide a clear, crisp picture when peering through the coated lens.
Most hunters go for the 34mm tube. For that reason, the H34 sights are probably the more popular ones out there. However, if you have the need for a different kind of use, which requires a smaller tube, the H30's 30mm tube is right there for the taking.
The benefits of a good scope for hunting rifles are numerous. Whether it is for turkeys, gazelles, rabbits, goats, or even more dangerous game like hippos, the Aimpoint Hunter series allows the shooter to concentrate and be situationally aware. This is one of the biggest advantages of the Aimpoint sights. Having both your eyes open means that you are not leaving anything out. You aren't focusing on the front iron sights or on a reticle that is covering up the entire animal. You bring it up, look through the optic, and that 2 MOA dot will provide you with all of the security and confidence you need.

The H series is a practical hunting sight. The military-grade ruggedness means that you can put it through a lot, and it will still keep on trucking like it's nobody's business. The ministry of defense and the U.S. military have tested the Aimpoint sights again and again, before approving them as a standard issue for the troops. That same ruggedness is part of the Hunter series.
It doesn't matter what the weather is, who you are, where you are, or how proficient you are with a hunting rifle. Aimpoint's H series makes it easy for anyone to get on the target and make the shot count. Like all other Aimpoint optics, the H series is parallax free (no compensation required), has no potentially-damaging lasers, is made of no hazardous materials, and is built to stay on and serve the shooter for many years.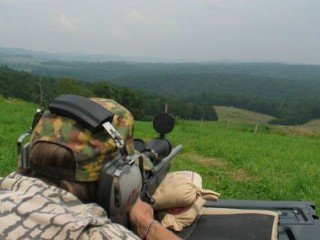 So, to sum up a little:
Shooting game up to 200 yards away? The Aimpoint Hunter sight may be exactly what you need. There are many different types of sights and scopes so do your research, see what you need (not what people are pushing you to buy), and if you are able to get your hands on one and try it out, I urge you to do so. With a first-hand experience, you will see just how great these sights are.