Table of Contents
CZ, formally referred to as Česká zbrojovka Uherský Brod (Czech Arms Factory), is one of the oldest European firearms manufacturers still in business. As a matter of fact, the Czech arms producer has been manufacturing highly-popular guns for nearly 100 years. Although CZ is now known for their American-made pistols, there's a much broader story to be told. That being said, let's take a closer look at the legendary company and see how it all began.
CZ History & Development
Built from the ashes of World War I, the eastern European gunmaker was initially started by Austro-Hungarian military vets looking to produce civilian and military long rifles. Eventually, the small firearms team would go on to expand and begin manufacturing pistols before the onset of the Second World War. In fact, CZ specifically relocated and began upping their production numbers once Hitler and the Nazis took power. Unfortunately, their main plant would fall into Nazi hands and would be used to contribute to the German military's cause.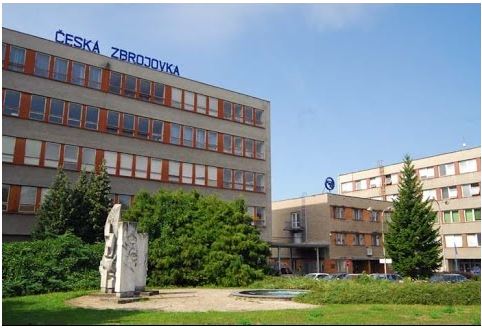 After the War and for the next few decades, CZ was essentially split into two state-run facilities, which continued throughout the Cold War. However, the up-and-coming company began restructuring and made a few mergers and was ultimately able to diversify in the 1980's. At this point, they were now manufacturing weapons in one facility and automatic machine tools, diesel motors, aircraft engines, and hydraulic tractor equipment in the other.
As prosperous as the 1980's was for CZ, the 90's were even more crucial to their development. It all started with their de-centralization and focus on hunting, sporting, and military arms – Thank you, capitalism. Once the government stepped out of the way, they were able to flourish and would go on to distribute weapons in nearly 100 countries.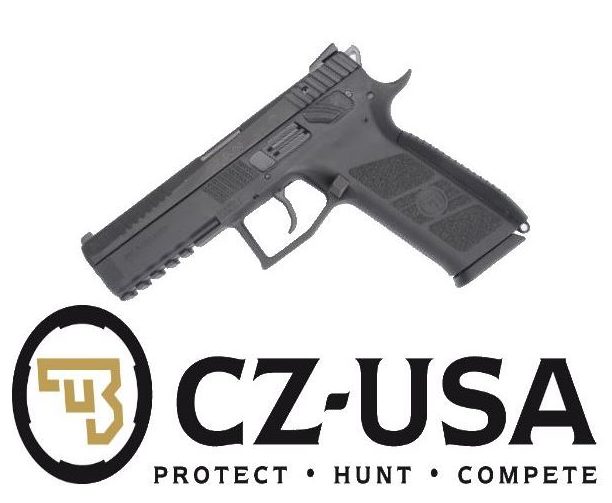 Yet, it was in 1997 when things really got serious for the Czech firearms company. It was at this point, practically 80 years since their inception, that they finally established CZ-USA and hit the American market. Since then, the once-small factory has blossomed into one of the biggest weapons producers in the world with nearly 2,000 employees across the globe.
The Czech gunmaker first settled in California but soon realized it would be wiser to move more east. As a result, CZ-USA relocated their base to Kansas City. Additionally, they went on to purchase Dan Wesson Firearms and their major facility in Norwich, New York. Interestingly, they are one of the only companies in the industry with a female president, but that hasn't stopped them. If anything, the expertise and ingenuity of Alice Poluchova have propelled CZ into one of the most exciting gunmakers to watch of the 21st century.
CZ Pistols
The CZ-75 is their classic handgun and for good reason. This wonder nine pistol has been successfully produced since 1975 and shows no signs of slowing down anytime soon. In addition to being their top-selling gun, the 75 is still a top-10 best-seller in the United States. Because of this constant demand, they have reportedly built well over 1 million units!
Like the model 75, the Czechs released the extremely popular compact P-07 polymer pistol. Already nearly 10 years since its release and the P-07 is still selling out in stores across the country. I really gotta give it up to them for taking the initiative of perfecting the P-07.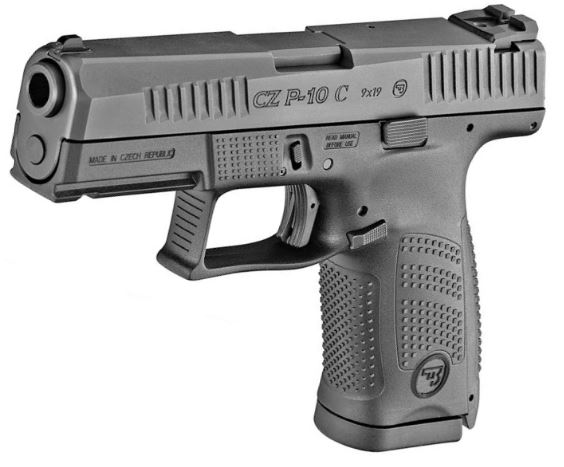 While the polymer pistol was seeing impressive sales numbers, the Czech-American weapons enterprise decided to give it a massive overhaul back in 2014. Since then, more and more Americans have chosen the P-07 as their EDC gun of choice.
Lastly, although CZ produces dozens of successful handguns, their new and improved P-10 is arguably their best. This new striker-fired CCW has won several notable awards and has seen some impressive sales. Besides for going with the modern polymer build, they also threw in three interchangeable backstraps, a blue/nitride finish, and suppressor-ready barrels (on some models).
Scorpion Carbine
Just because CZ is better known for their handguns does NOT mean they're a one-trick-pony. In fact, their Scorpion EVO 3 S1 Carbine is one of the sweetest semi-auto rifles on the market. This highly-rated carbine is said to provide astounding reliability, insane customization abilities, and incredible versatility. Plus, the newest trend is for users to outfit this submachine gun with a suppressor to make things even more exciting.
If you thought the Scorpion Carbine was amazing wait until you see the pistol version! The outstandingly small 9mm semi-auto sub-gun is the ultimate close-quarters weapon, especially when you consider all the accessory options. In addition to its full-ambidextrous capabilities, the Scorpion pistol is offered in several configurations with multiple finish, grip, and capacity options.
CZ Rifles
The bolt-action CZ 452 hunting rifle has been one of their most commercially successful products despite being designed pre-1950. While still highly-sought after, CZ has discontinued practically all of the 452 models and replaced them with their 455 collection. The Czech arms developer released these bolt-actions back in 2008 with a decent variety of popular hunting and plinking cartridges.
While they aren't gonna win any beauty contests, they are still mighty accurate and easy to shoot. CZ stepped up their rifling technology and it definitely shows with the 455 rifles. Besides for tighter tolerances and improved accuracy, these straightforward long guns also offer a 2-position safety, adjustable trigger, and an integral 11mm dovetail.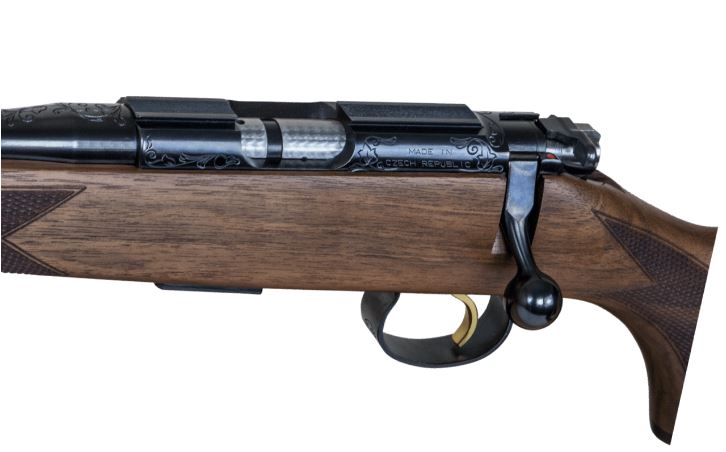 In addition to the 455 and other bolt-actions, CZ-USA also offers several "tactical" rifles which are above-average snipers. I've never fired one of these but I can assume that they are good but not great, like many of these other weapons. Oh, and they also recently debuted a civilian version of their military's 805 Bren semi-automatic carbine. This 5.56 NATO is gaining a lot of popularity, especially since it looks so much like the FN SCAR.
CZ Shotguns
CZ-USA markets dozens of shotguns, many of which only have minute differences. When it comes down to it, there are three major shotguns sold by CZ: The 712 G2 Semi-auto, Teal Over/Under, and the Redhead Premier Target Over/Under. Clearly, they wanted to find a way to mix old-school with modern flair and performance.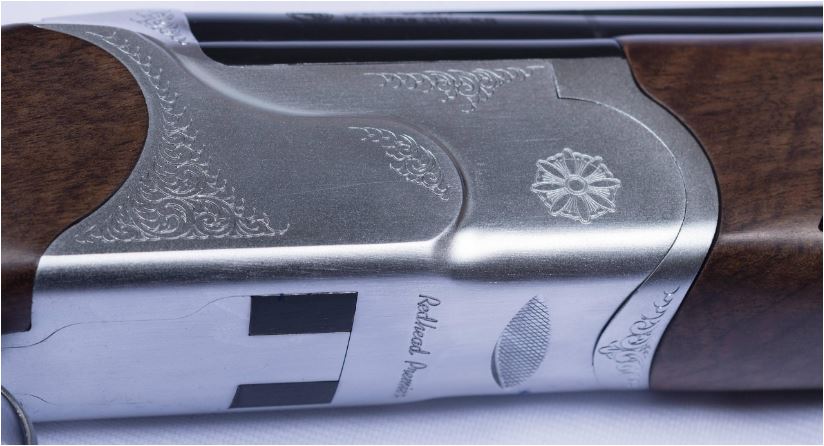 Unfortunately, there are way better options out there from shotgun experts like Stoeger, Franchi, Benelli, Barrett, Browning, Mossberg, Beretta, etc. That being the case, it's hard for me to recommend any of these shotguns. I'm not saying that there's anything actually wrong with them, they just aren't their specialty. Although I do gotta admit that I can't take my eyes off of the Redhead Over/Under. There's just something so classy and elegant about it, maybe it's the Monte Carlo Turkish Walnut stock, silver satin chrome receiver, and gloss black chrome barrel.
CZ Custom Shop
What many people don't realize is that there are two custom shops associated with CZ – One in western Missouri and the other in Phoenix, AZ. The CZ online custom shop is ridiculously overcomplicated, but I've heard great things about their weapons. Their website has thousands of different CZ parts to choose from, including safeties, red dot mounting, base pads, and magazines. Plus, you can actually purchase whole custom firearms that are huge jumps from their standard brothers.
CZ Future
Overall, I think it's safe to say that CZ has a bright future ahead of them. I mean they've been at it for so long and have managed to stay relevant even after all these years. Even more so, they have known exactly when to modernize and when to stick with tradition. For instance, I'm sure they will keep producing 75's but only as long as they can keep selling their more modern weapons like the P-10 and Scorpion SMG.
Thanks for joining us here at Gunivore! Stay tuned for more great reviews of your favorite guns and gear.