I was checking out a new long-range hunting rifle and I came across the name Gunwerks. At first glance, Gunwerks is a sort of boutique rifle maker out of Wyoming with very little publicity. After digging a little bit deeper I found that Gunwerks is actually the real deal when it comes to long-range rifle innovation. Let's take a closer look at the budding company and see what they have to offer.
Gunwerks LLC
While Gunwerks is still considered a young company, the Wyoming-based manufacturer has been dedicated to advancing long-range precision riflery since 2006. While potential consumers are invited to view their proprietary suppressors, ammunition, and rifle parts, most buyers find themselves walking away with either stock or custom hunting rifles.
To make things a bit more interesting, Gunwerks actually offers a whole training course for long-range precision shooting. This hunting-geared course offers shooters with state-of-the-art equipment in beautiful frontier pastures culminating in a hunting adventure for those who graduate their precision shooting Long Range University course. Additionally, they also hold marksmanship competitions for some long-range fun and rivalry.   
Gunwerks takes pride in their educational resources which aren't limited to the field. They also have a nice selection of high-level reading material for advanced shooters on their website. However, none of this means very much without the tools to back it up. 
Gunwerks Rifles
I can appreciate the finer things but I often settle for more "practical" purchases" so it's safe to say I was a little taken aback when I saw rifles averaging $9,000. I made some calls and got my hands on one of their CLYMR Rifles which has an MSRP of nearly $11,000 without any additional upgrades. The intimidating rifle fully loaded with premium components like carbon fiber stock, a Kahles K525i MOAK scope, titanium action, and carbon wrap barrel.
Truth be told, I didn't love the finish on the rifle, but I was more interested in how it shot. I was particularly interested because they advertise "1,000 yards out of the box". This model was chambered in 28 Nosler which I don't have a whole lot of experience with so I started nice and easy with 300-yard shots. Granted that it was a beautiful and clear day, I had no problems at all hitting 6/10 times on an 18" target. I moved up to 600 yards, this time with a 36" target and managed 6/10 again. I assume this had to do with me getting a feel for the gun, but who knows. 

Lastly, we set up a 44" target 1000 yards downrange and my goal was to go at least 1 for 3. I missed the first one by what seemed like a mile. My second shot was in line and not far off target so I was really hoping for a hit on my third shot. I readjust the rifle, get comfortable, take a few breaths, and pull the trigger. I barely nipped the paper but it counts in my book. A 1,000 yard shot with an $11,000 rifle.
So, the CLYMR rifle worked and it was a great opportunity but I still don't think I could recommend this gun to other shoots unless they can truly appreciate its value. I can't truly appreciate an $11,000 rifle the same way I can't appreciate a $15,000 Perazzi shotgun. I think they're awesome and I love looking at them, but it's just not my style.     

In any case, Gunwerks gives their customers the option to build their own rifle, which is a nice touch if you're gonna charge that much money. Shooters can start with one of several bases and continue with a great assortment of options. For starters, you create your action by picking a cartridge (over a dozen choices), action material, action model, action hand, and trigger. Then users create their barrel system by picking everything from fluting to contour. Next up is the stock which includes options for material, finish, length of pull, and magazine type. Then there are scope options and specific configurations such as bullet type and turret options.   
I don't really have much bad to say about Gunwerks simply because their rifles are top-notch and perform flawlessly. I just don't like the price and I believe you can get a high-end long-range rifle from Bergara or Tikka for a fraction of the cost. 
Gunwerks G7
Gunwerks is arguably just as famous for their rifles as they are for their GSeven BR2 Rangefinder. This premium marksman tool can go for as much as $1,800 but the ballistic calculator is seriously impressive. The Gunwerks G7 Rangefinder is programmed to calculate several ballistic metrics specific to your firearm, cartridge, and conditions.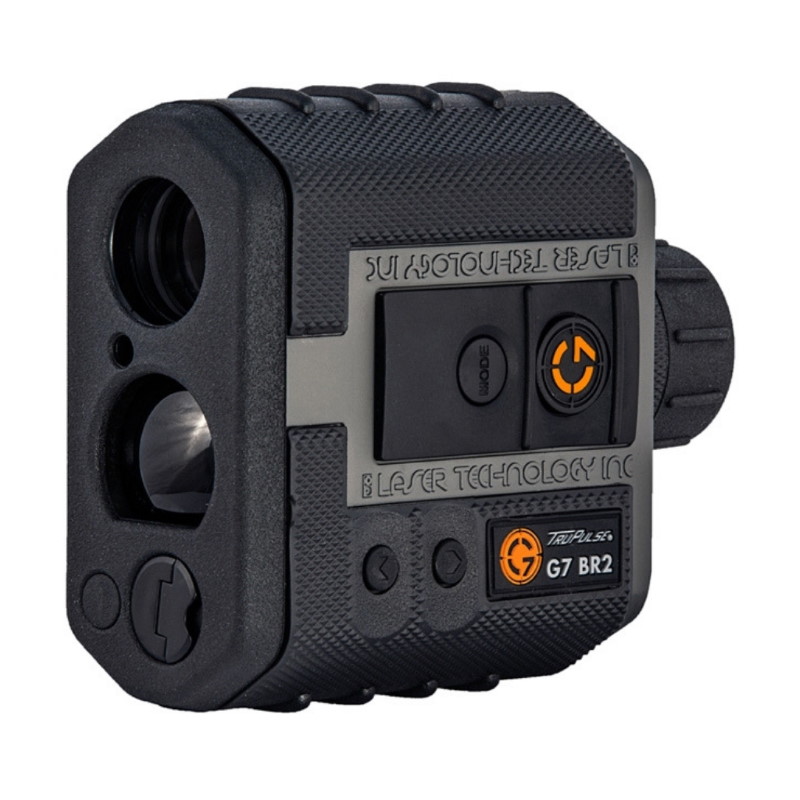 With only four buttons, users can set their sight height, ballistic coefficient, muzzle velocity, and zero range while the G7 can measure for air density and shot angle and set adjustments accordingly. The G7 has a max range of 2000 yards, 7x magnification, multiple targeting modes, and a beam divergence of 2×4 Mrad. 
Do you have any experience with a Gunwerks rifle?
Share your thoughts in the comments below