Table of Contents
The State of Israel hasn't been around for very long but you'd never guess that from looking at their established economy and tech industry. In addition to the 250+ R&D centers based in Israel, several world-leading defense companies are also based there. While many of these enterprises – such as Israel Aerospace Industries and Rafael Advanced Defense Systems Ltd. – are succeeding, it's Israel Weapon Industries (formerly known as Israel Military Industries) that is leading the way.
Keep in mind that over the Israeli State's short span they have been involved in countless wars and conflicts and are constantly combating terrorism. As a result, the Jewish State has had to constantly and resourcefully manufacture arms in order to adequately protect its people and borders. However, Israeli weapons are not only utilized domestically, they're also trusted by militaries, law enforcement, and civilians everywhere from Azerbaijan to Vietnam. Unfortunately, since many of these guns are military-oriented, many folks don't have sufficient experience with them.
After spending a lot of time in Israel and forging a few relationships with IDF soldiers (Israeli Defense Force), I have a much clearer perspective on their weapons and gun culture. In today's Gunivore breakdown we're gonna be heading to the Middle East to find the top 5 Israeli firearms.

IWI Desert Eagle

Desert Eagle Fail
IWI's Desert Eagle is one of the most famous handguns in the world, thanks in part to its appearance in hundreds of movies, TV shows, and video games. However, the Desert Eagle isn't just famous for its intimidating design, the hefty handgun's impressive reputation stems from its power. In fact, the Desert Eagle is one of the most powerful semi-automatic pistols in the world. But what gives the DE its intensely loud bark? That uproarious and resounding noise comes from chambering one of the world's biggest handgun cartridges, the .50 Action Express.
Because some people find the .50AE to be too formidable, IWI offers the Desert Eagle in .44 Mag, .357 Mag, .440 Cor-bon, and .41 Mag. Parenthetically, I've found it pretty tough to find .50AE rounds, so opting for .44 Magnum may be your best choice. To give you a better perspective, I'd say that it shoots a little heavier than a .45 ACP 1911; if that's tough for you, the .44 Magnum is way more manageable and still plenty powerful. But be warned, it's extremely important not to shoot a cartridge that's too powerful for you – limp wristing is an easy way to get yourself hurt and cause your gun to fail and malfunction. There's nothing funnier (and more dangerous) than mishandling the cannon-like Desert Eagle.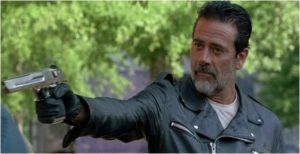 The single-action Israeli pistol features a gorgeous stainless steel ported barrel (well, my favorite model does), is easy to field strip and clean, and has a pretty decent set of default grips. But all things considered, I recommend looking into attaching a new grip system. I've always loved Hogue grips and they offer a few excellent options. With decent concealability, extreme accuracy, and an exhilarating shooting experience, I recommend the Desert Eagle for hunting, self-defense, and target practice. Lastly, with the full Picatinny rail atop the barrel (8 mounting slots) there are plenty of accessory options to choose from.
After the initial success of their Desert Eagle, Israel Weapon Industries released a toned-down version, the Jericho 941. Although it wasn't very popular locally, the Jericho was imported into the States by Mossberg as the Uzi Eagle and by Magnum Research as the Baby Eagle. It's kinda hard to even call the Jericho a Desert Eagle because besides for its smaller calibers, it's way more similar to the CZ-75.
Model: Desert Eagle Mark XIX
Caliber: .44 Magnum
Capacity: 8
Barrel Length: 6"
Overall Length: 10.75"
Weight: 4.4 lbs.
Sights: Drift-Adjustable Rear / Ramp-Style Front
MSRP: Approximately $1,750
I give this badass gun a whopping ⭐⭐⭐⭐⭐

IWI Micro Tavor X95
The Tavor X95, or more commonly called the Micro-Tavor, is Israel's most recent standard issue infantry rifle. These bullpup assault rifles are everywhere; in fact, you can't walk down a street in Israel without seeing one. As an aside, it's totally normal to see 18-year-old soldiers –some not even in uniform – walking around the streets carrying all kinds of assault weapons. While in most other countries this would make people apprehensive, to say the least, but in Israeli the folks are un-phased. As a matter of fact, the majority of the citizens are military veterans, plus with the constant threat of terrorism, Israelis feel safer with the constant presence of armed soldiers.
In any case, the Micro-Tavor is by no means your run of the mill rifle. In addition to its short barrel and modular Tavor-style pistol grip, the X95's magazine feeds into its (odd) rectangular stock. IWI crafted this firearm to be the ultimate tactical weapon and to handle any and every possible situation. As a result, the Micro-Tavor has so many integrated and nuanced features. Besides for its multiple barrel and caliber options, the ergonomic and concealable X95 has ambidextrous controls and can handle even some of the most extreme conditions.
Considering the desert environment in Israel, it's crucial to keep your guns clean, so I wanted to know how easily the Micro can be disassembled. One soldier told me that it takes about 30 seconds, but little did I know that I had opened a can of worms. Next thing I know, I had several sweaty soldiers crowded around me arguing about how fast they could strip their rifles. After watching a few demonstrations, I can safely say that the Micro-Tavor can be field-stripped in an astounding 10 seconds!
My new friends then proceeded to explain the most common ways to utilize the several Picatinny rails on the Tavor. Almost everyone agreed that attaching a foregrip is a must, and that different positions necessitate different optics. However, the most common was definitely ACOG sights. While some were hesitant to praise the Tavor's accuracy, most of them couldn't complain.
Model: IWI Micro-Tavor X95
Caliber: 5.56x45mm NATO
Capacity: 30-Round Detachable Box Magazine
Barrel Length: 16.5"
Overall Length: 26.2"
Weight: 7.4 lbs.
MSRP: Approximately $2,000
The Micro-Tavor's experience speaks for itself: ⭐⭐⭐⭐

IWI Negev Light Machine Gun
Next on our list of the top Israeli firearms is the unique IWI Negev light machine gun (LMG). This behemoth of a weapon can be found in pretty much every field unit of the IDF. Unlike your standard LMG, the Negev is extremely versatile and relatively lightweight; in addition to its removable bipod, it also has a collapsible stock. Furthermore, the Negev is capable of being fed from a belt or magazine. To add to its versatility, IWI enabled their premium LMG to switch to semi-automatic fire, for increased accuracy in the field. Whereas most LMGs are primarily used in the resting position, the Negev features a convenient tactical handle for shooting on the go and an adaptable receiver that enables it to be secured atop military vehicles.
While the Negev has standard iron sights, many are also equipped with tritium night sights. Plus, with the addition of its accessory rails, the Israeli powerhouse can be utilized in tons of different scenarios without the hassle of converting or changing parts.
Model: IWI Negev NG-7 LMG
Caliber: 7.62x51mm NATO
Capacity: 125-Round NATO-Standard Belt / 35-Round Box Magazine
Barrel Length: 20"
Overall Length: 43.31" Stock Extended / 40.6" Stock Collapsed
Weight: 17.5 lbs.
MSRP:???
Because of its power, versatility, and reliability, this Israeli workhorse gets ⭐⭐⭐⭐

IWI Uzi Submachine Gun
Whether or not you're familiar with guns, you will no doubt recognize the Israeli Uzi. The iconic submachine gun –sometimes referred to as a machine pistol – is the epitome of reliability and is arguably one of the most famous automatic firearms ever created. In fact, besides for its ever-present role in pop culture, the Uzi has been utilized by militaries and governments in nearly 100 countries across the world.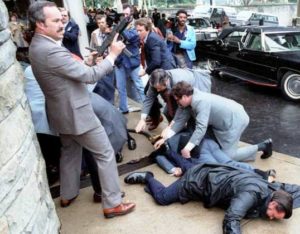 Despite its revolutionary design and capabilities, the Uzi has been around since the early 50's! Nevertheless, the Israeli PDW has gone through several reformations, culminating in 2010 when IWI debuted the Uzi Pro. Even though the Uzi was already famously reliable and impressive, the newest generation of the legendary submachine gun is even more unbelievable. Now featuring tougher polymers and several design changes, the Uzi lost some much-needed weight, boosting its overall control and concealability. Plus with the addition of three Picatinny rails, tactical shooters have dozens of accessory options to choose from. My favorite update is how user-friendly the Uzi has become; in addition to field-stripping effortlessly, IWI finally moved the charging handle to the left side of the firearm.
One of the biggest misconceptions about the Uzi is that it's not accurate. The problem is that too many people have only seen the Uzi in movies recklessly spraying bullets into the air. In reality, the Uzi is an excellent shooter, especially when switched to semi-automatic mode and outfitted with an optic.
Model: Uzi Pro
Caliber: 9mm
Capacity: 25
Rate of Fire: 1,150 Rounds/Minute
Effective Firing Range: Up to 300 Feet
Barrel Length: 5.3"
Overall Length: 11.1" Stock Collapsed / 20.2" Stock Extended
Weight: 5.1 lbs. / 81.1 oz.
Sights: Adjustable Target Sights
MSRP: Approximately $2,000
The Uzi is the standard by which all SMGs are measured – ⭐⭐⭐⭐⭐

IWI Galil ACE Rifle
The IWI ACE is so stocked with features and modifications that it's hard to ask for more in an assault rifle. This new, yet battle-tested, firearm is IWI's modernized version of the historic Galil and it's showing a lot of promise. The Israeli engineers behind the ACE wanted to craft a universal assault weapon capable of handling any and all situations. To accomplish this, they created one of the most versatile rifles on the market. Not only is it capable of chambering three of the most common rifle rounds, the ACE is also extremely customizable and ergonomic.
Some of the great new and improved features include:
360 degree Picatinny rails under its removable grips
Fully Ambidextrous controls
Telescopic Buttstock
Tool-less field stripping
Last round bolt catch (only for 5.56x45mm models)
A2-style birdcage muzzle break
Modern, lightweight design
Proven durability under the toughest conditions
Great 3-dot Tritium Night Sights
Improved Galil sniper trigger
I wouldn't be surprised to see IWI's model 53 become one of the most popular assault rifles. With so many quality features plus plenty of ways to optimize it and give it that custom-feel, you'll be seeing more and more of these every day.
Model: IWI Galil ACE SAR 53
Caliber: 7.62x51mm NATO (7.62x39mm & 5.56x45mm NATO Also Available)
Capacity: 25-Round 7.62mm Galil Mags / 35 & 50-Round Galil Mags
Barrel Length: 20"
Overall Length: 41.5" Stock Extended
Sights: Tritium Night Sights
Rate of Fire: 620~680 Rounds/Minute
Weight: 8.37 lbs.
MSRP: $1,899
A great modern variant of the iconic AK that is both reliable and durable – ⭐⭐⭐⭐

Honorable Mention IWI DAN .338 Sniper Rifle
Although Israel Weapons Industries is new to the sniper market, you'd never know by looking at their newest sensation, the DAN .338. However, IWI's proven success and innovative superiority were clearly put to use in developing this firearm. They called upon the famous Israeli shooter and weapons designer, Dr. Nehemiah Sirkis (also responsible for the Technical Consultants International M89SR sniper rifle), to design the Dan. Additionally, IWI worked with several special units of the IDF for field-testing and quality control of their new sniper rifle.
Tactical Highlights:
Lightweight foldable stock (with adjustable LOP)
360 degree Picatinny rails
Ambidextrous components
Easily detachable suppressor
Adjustable trigger & safety
Adjustable cheek and shoulder rest
Easily removable bipod
Foldable & adjustable mono-pod
Consequently, the Dan is a superstar constructed for both military/police and civilian use. Interestingly, the new Israeli sniper is chambered for the up and coming .338 cartridge, but there are plans in the works to eventually make a 7.62mm variant. To say that it's a strong rifle is a serious understatement; besides for being built with tough aluminum alloys, the Dan also possesses minor anti-material capabilities. All of these features make the .338 the ultimate sniper for urban warfare.
Model: IWI DAN Sniper Rifle
Caliber: .338 Lapua Magnum
Action: Manually Operated, Rotary Bolt Action
Effective Firing Range: 1,200 Meters (Nearly 4,000 Feet)
Barrel Length: 29"
Overall Length: 50.4"
Weight: 15.2 lbs. / 6.9 kg.
Sights: Day/Night Optical Sights & Backup Iron Sights
MSRP: Approximately $9,000
Built by one of the best weapons manufacturers on the planet, totally customizable, and insanely accurate – ⭐⭐⭐⭐⭐

Conclusion
It should come to no surprise that Israel produces some incredible firearms – Being surrounded by your enemies is a pretty good motivator! In fact, Israel is one of the leading arms producers, supplying around 10% of the world's all military equipment (mostly to the U.S. and E.U.) and more than 60% of all military drones.
I think one of the greatest compliments to a product is how well it's respected out of its own country, and Israeli weapons are used almost universally. Besides, there would probably be even more countries who'd use them if they weren't sworn enemies. I had a great experience learning about the gun culture in Israel, especially when I didn't even have to leave the air-conditioned café!
Recommended further reading: The Top 5 Most Controversial Guns, Top 5 Biggest Myths about Guns & Gun Control, and
History's Most Influential Firearms.