Table of Contents
In all honesty, the Rex Zero is the kind of gun you walk past and don't even look back. In fact, this is what happened to me at the 2017 SHOT Show. I was guilty of judging it by a 5-second glance. All I knew at that point was that it was an import gun from a country I knew nothing about and seemed like a knockoff of the Sig P226. Although I couldn't tell you one thing about Slovenia and I don't know anyone who owns one of these pistols, I recently got the chance to get my hands on one and I wasn't about to make the same mistake twice.
Even though the REX zero 1 is Arex's first firearm, the Slovenian company has been designing and manufacturing defense products and weapons for years. If I've learned one thing from reviewing guns, it's that you can never judge a book by its cover. I've handled too many budget guns that blew me away and fired too many luxury weapons that failed to impress. As a result, I took the Rex Zero out to the range with a few hundred rounds and gave it the attention it deserves.

Rex Zero Specs

Model: Rex Zero Compact
Caliber: 9mm
Capacity: 17+1
Barrel Length: 3.85"
Overall Length: 7.1"
Height: 5.1"
Width: 1.1"
Weight: 25 oz. (Unloaded)
Price: Approximately $600

Arex Rex Zero 1 Build
The Rex Zero wasn't made to win any competitions or revolutionize the industry, but that doesn't mean it's not a superb firearm. Because Arex doesn't have any real ties to major gun manufacturers, they were able to take what they liked from popular firearms and tweak the details to produce a weapon that is truly their own.
The Rex Zero is available in 4 variations, each offering a slight advantage for its intended purpose. For instance, the Compact model was modified for ideal carrying while the Tactical edition offers increased accuracy and handling.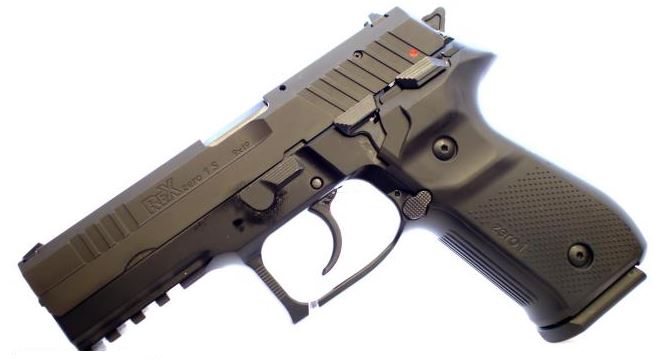 Although they are often described as budget guns, the Rex Zero pistols are far from shoddy. The Slovenian arms company built their proprietary shooters with solid materials that provide plenty of durability. They began with a cold hammer-forged, precision machined steel barrel and surrounded it with some seriously high-quality metal components. In addition to its aircraft grade aluminum alloy frame, the Rex features a pretty strong slide crafted from solid bar stock. Furthermore, Arex gave the slide and barrel a corrosion-resistant and Nitrocarburized finish that is designed to last a lifetime. Similarly, they opted for a hard anodized frame to provide users with the necessary confidence to rely on these pistols. Although I only handled the Rex for a short time, its strength and durability seemed on par with its Sig Sauer cousin. In fact, it supposedly complies with several strict military standards for dependability, durability, and longevity.
Like many traditional 1911s, the Rex Zero was equipped with an ultra-reliable internal extractor. Besides for adding much-needed dependability, this also allows for fewer components and a closed slide design. While longevity and rigidity were clearly a major focus for them, Arex also made sure to make their pistol as user-friendly as they could. For starters, they gave the Rex Zero an ambidextrous manual safety and mag release. Likewise, they kept the external hammer small enough to carry well yet big enough so it's still easy to handle. They also added some pretty deep front cocking serrations to make things easier.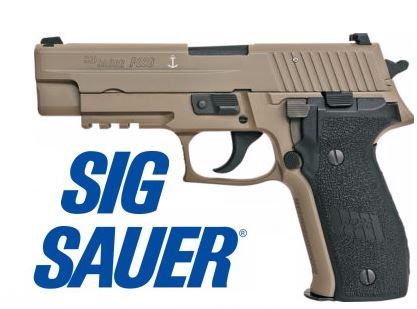 In terms of safety features, the Rex handgun is no joke. In addition to a convenient loaded chamber indicator, the 9mm also has a few independent safety features to ensure a safe shooting experience. For example, Arex states that the Zero 1 has a firing pin safety catch that "acts as a main drop safety catch which is disengaged only when the trigger is fully depressed. The hammer can be lowered safely by a dual-purpose lever located on the left side of the frame in front of the ambidextrous manual safety catch. The safety catch can be engaged with the hammer in either a cocked or decocked position. When put on 'safe' it disconnects the trigger bar from the sear."
Going back to the user-friendliness, the Rex Zero 1 features some of the best iron sights you can ask for. While you may think that they're just iron sights, the contrast of the bright white dots offer surprisingly good accuracy and follow-up shots. Additionally, they threw on a nicely sized trigger guard that's perfect for shooting with gloves. Likewise, Arex gave their promising pistol simple tool-less takedown and an extended Picatinny rail.
Arex Rex Zero 1 Grips
If there was one thing I would change about the Rex Zero, it would be the grips. Although they're not horrible, they're definitely the least inspiring component on the entire firearm. With that being said, I'd head on over to Hogue and get yourself a better grip system. Hogue offers a nice variety of grips specially designed for the Rex Zero Series, most of which are made from their unique G10 high-pressure thermoset plastic laminate. If you want to update your grips but want something maybe a little different or inexpensive, check out their sweet selection of HANDALL Universal Grips.
Arex Rex Zero 1 Performance & Shooting
I like shooting 9mm so I'm always excited to try my hand at something new. Knowing the Rex was built eerily similar to the Sig P226, I had some pretty big expectations. Without getting into the mechanics too much, the Slovenian pistol provides shooters with Single- and Double-action, hammer fired operation that should never hiccup. I started with single action so I could get a true feel for the gun and I was pleasantly surprised. I really enjoyed the crisp trigger pull, which I measured to be just under 5.5 lbs. While it offers a decently short reset, I was pretty quick with it, partially thanks to the serrated hammer.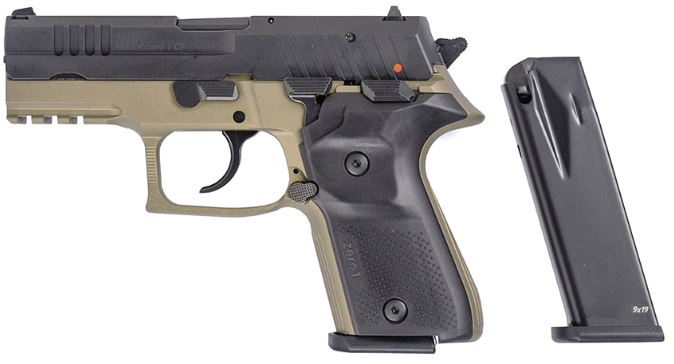 After going through a few mags with single-action, I moved on to the serious double-action trigger pull. The long deliberate 13 lb. pull was okay but could have been smoother. I think Arex designed it this way on purpose as an added safety measure, but I can't confirm that.
As I previously mentioned, I really enjoyed how user-friendly this gun was. In fact, the Rex had way more to offer than I expected from a gun typically labeled as a "budget import". Even outside of the plenty of bonus features, the 9mm simply feel intuitive and is a pleasure to shoot. I had a pretty good time shooting this guy and was even kind of impressed by the accuracy it offers. The Zero 1 provides decent control and handling, even with those tough follow-up shots. As an added bonus, it is able to fire all commercial SAAMI Spec +P ammo.
Arex Rex Zero 1 Compact Holster
When it comes to holsters, it's crucial to find a brand that you can trust, one that offers comfort, reliability, and maybe even aesthetics. With that being said, I always focus my attention on AlienGear, CrossBreed, & DeSantis. However, because AlienGear is the only one of the three which currently manufactures a holster for Arex pistols, I gotta recommend you check out these guys – You won't be disappointed.

Arex Rex Zero 1 Accessories
Although these handguns come with a full-size integrated Picatinny rail, many Arex owners stick with the factory defaults. Nevertheless, there are plenty of aftermarket options to consider, especially tactical flashlights and laser sights. If you're in the market for the ultimate tactical accessory, it's hard not to recommend the Lasermax Spartan Adjustable Fit Laser/Light Combo ($145). But if you're looking for a more straightforward and simple tac-light attachment, I'd check out the SureFire X300B Ultra LED Weaponlight.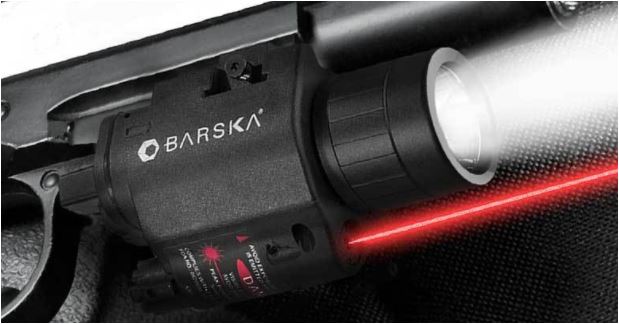 Conclusion
At the end of the day, I'm surprised it took me this long to get my hands on one of these pistols. The Arex 9mm was a huge surprise for me, especially considering its next-to-nothing reputation. Regardless, I had a great time out on the range with the Rex Zero Compact and could see myself carrying one. Overall, I think I would recommend these to people who know they like Sig Sauers but are in search of a more affordable alternative.
Stay tuned for more reviews of the hottest products on the market!