The Browning Arms Company has been setting the standard for hunting and sporting rifles since their inception in 1878, and the BLR is another example from a long list of exceptional firearms. Over the past few decades, lever action rifles have become less and less popular, but the BLR hopes to change that. For many years, lever shooters had to sacrifice stopping power and accuracy, but Browning's BLR was designed to combine these with their already impeccable handling and control. This is definitely not my favorite Browning hunting rifle, but that doesn't mean it's not a great one. Check out our X-Bolt review and SA-22 review to read about two Browning rifles that I prefer.

The main reason I've always veered from the BLR is because of the lever action. However, if the lever action doesn't deter you, then you should really consider the BLR. Browning's attention detail and commitment to excellence is clear with this gun. Multi-purpose shooters will love that the BLR was built to chamber over a dozen different calibers. However, in this piece, we are going to be focusing on two. Let's begin our analysis of the Browning BLR and the .308 and .30-06 cal variants, specifically:
Browning BLR Rifle Specs
Model: BLR Lightweight with Pistol Grip.
Action Length: Long.
Caliber: .30-06 Springfield.
Barrel Length: 22".
Overall Length: 43".
Weight: 7 lbs. 4 oz.
Twist Rate: 10".
Capacity: 4.
MSRP: $1,069.99.
Model: BLR Lightweight with Pistol Grip.
Action Length: Short.
Caliber: .308 Winchester.
Barrel Length: 20".
Overall Length: 40".
Weight: 6 lbs. 8 oz.
Twist Rate: 12".
Capacity: 4.
MSRP: $1,019.99.
.308 Winchester vs. .30-06 Springfield

The powerhouse .30-06 Springfield ammo was the U.S. Army's primary rifle and machine gun cartridge for nearly 50 years. Nevertheless, it has still remained popular, especially among sporting shooters. Towards the turn of the 20th century, militaries across the globe were searching for lighter-weight, higher velocity rounds, and it didn't take long for the U.S. to develop the best. In 1906, the Springfield .30-06 (aka M1906) hit the market and was a huge success. However, once the U.S. realized the Germans had designed a better cartridge that could fire significantly farther, they had to adapt. Finally, in 1926, the .30-06 was replaced by the .30 M1 Ball. One of the key upgrades to this new cartridge was a gliding metal jacket which significantly reduced the metal fouling which caused many issues with the .30-06.
On the other hand, the rimless bottlenecked .308 Winchester was arguably the most popular short-action big-game hunting cartridge in the world. Since its inception in 1952, the 308 Win saw waves of success and popularity until it ultimately became the model from which the newer 7.62 x 51mm NATO round was developed. Compared to the .30-06, the .308 has a touch more drop at longer ranges due its lower muzzle velocity.
NEW for 2016. Browning BLR lightweight lever-action rifle. Full article live in Shooting News. Fieldandrurallif… pic.twitter.com/oW4mdrMEsT

— Shooting Show (@BritishShooting) May 16, 2016
Browning BLR Rifle Build Review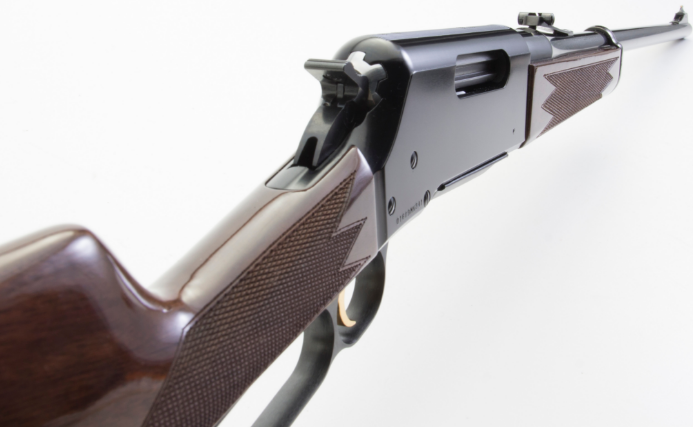 A lot has changed for the BLR since its debut in the 1960's. Browning has been constantly updating their top-shelf lever action hunting rifle and creating several variants to accommodate all types of shooters. Besides for short and long action, Browning also developed a takedown model of the BLR which we'll discuss more below. I'm a big fan of the BLR Lightweight with Pistol Grip model for its incredible ergonomics. One of the features of this rifle which really stood out to me was the insanely comfortable recoil pad.
Although the BLR doesn't have crazy recoil, the polymer recoil pad eliminates nearly all of the force exerted into the shooter's body. Like most other Brownings, the BLR was built with durability in mind, and the aircraft-grade alloy receiver and heat-treated chromoly steel barrel attest to this fact. Finally, the smooth rack and pinion-driven bolt locks tight to the barrel to ensure the BLR's unrivaled accuracy.
Browning BLR Rifle Shooting & Performance Review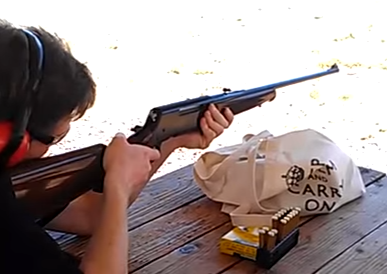 The BLR is not your average lever action rifle; while most lack accuracy and power, this Browning model delivers. The historic company designed this gun to operate like a classic rifle but with modern upgrades. Its low-profile, adjustable sights and a wide, grooved trigger provide a truly pleasurable shooting experience. Browning ingeniously designed the trigger to move along with the lever, effectively preventing the shooter's trigger finger from getting pinched between the stock and lever. The BLR's incredible accuracy is achieved thanks to its precision machined barrel and easy handling. All in all, the BLR is another reliable Browning rifle which is sure to impress.
Browning BLR Rifle Magazines & Accessories Review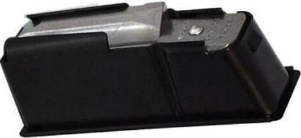 For a lever-action rifle, it's even more crucial to have a top-notch magazine and feeding system. To ensure the BLR's reliable firing, Browning included a detachable box magazine which allows these rifles to be chambered for modern hunting calibers.  This system also protects bullet tips and enables it to fire powerful game-stopping magnum rounds. These flush-mounted mags can hold 3 magnum rounds or 4 standard rounds plus 1 in the chamber.
The aftermarket options for the Browning BLR are pretty solid, but the most important thing to buy has got to be a reliable scope. There are lots of great optic options out there but there are two that I think are great fits for the BLR specifically. If you can foot the bill, I recommend checking out the Leupold 6x42mm; it's a simple yet rugged scope beloved by hunters. If you're looking for a more affordable scope, I've always been a huge fan of the Bushnell Elite 3200 3x9x40.
Browning BLR Rifle Takedown Model Review
After the success Browning saw with their other takedown rifles, such as the SA22 (read our Browning SA-22 Review), they designed a takedown model of the BLR. This thing of beauty has all of the impressive specs of the standard BLR plus a sexy new look and sight system. The satin-nickel finish receiver, stainless barrel, and grey laminate stock give these rifles a sleek and durable build. For the small increase in price, these hunting firearms are a great buy.

Model: BLR Lightweight '81 Stainless Takedown
Action Length: Short
Caliber: .308 Winchester
Barrel Length: 20"
Overall Length: 40"
Weight: 6 lbs. 8 oz.
Twist Rate: 12"
Capacity: 4
MSRP: $1,229.99
Browning BLR Rifle: Where To Buy & Pricing
I've found Browning rifles to be not as easy to come by as I originally thought. Your best and safest bet is to check out Gander Mountain or Cabela's online or in-store. As I mentioned earlier, these rifles can be a little pricey, so do your research and try and find a sale online. The Browning BLRs are excellent firearms and are definitely worth their high price tag, so don't wait!