Electro-Optics Technology (abbreviated EOTech) was founded in 1995, by Richard Palermo, Anthony Tai, Van Donohue, and Eric Sieczka. Until that time, EOTech was part of the Environmental Research Institute of Michigan (ERIM), a non-profit research and development outfit, which was formed way back in 1972.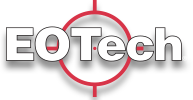 ERIM itself has its roots in Post World War II and Cold War era United States, where it was working under the name Willow Run Laboratories as part of the University of Michigan – from 1946 until ERIM split in 1972.
For a long time, ERIM was heavily involved with the development of remote sensing and surveillance equipment, which was meant primarily for military use. For this reason, much of ERIM's early work is still classified, and is inaccessible to the general public.
In 1993, 21 years after its founding, ERIM decided to commercialize its technology and knowhow. It created the Michigan Development Corporations (MDC), as well as several for-profit subsidiaries. EOTech was officially founded by MDC as an ERIM subsidiary. In 2005, EOTeach was acquired by L-3 Communications – one of the world's leading defense contractors – and effectively became an optics division of L-3. Sometime later, in 2010, L-3 acquired Insight Technology, and EOTech became part of L-3's Warrior Systems Division, where it remains to this day. The Warrior Division produces aiming solutions, illumination sources, thermal imaging tools, and night-vision image intensifiers.
L-3 specializes in intelligence, surveillance, and reconnaissance; secure communications; government services; training and simulation; and aircraft modernization and maintenance.
EOTech Product Line
Essentially, EOTech is a company which designs, manufactures, markets, and distributes electro-optic products. Its headquarters are in Ann Arbor, Michigan, and it serves a clientele base which reaches the far corners of the world. EOTech is a global phenomenon.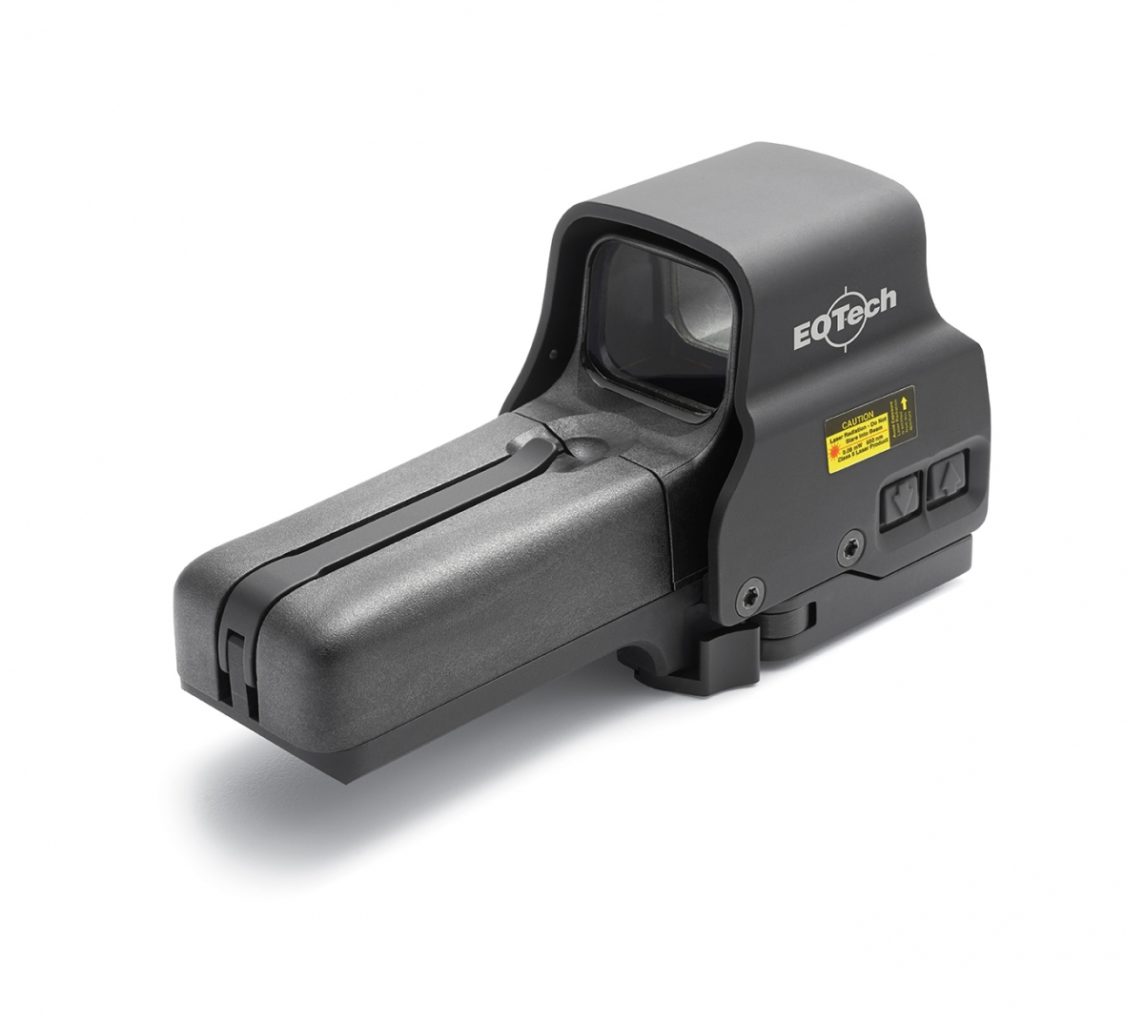 Once it was founded, EOTech did not waste time. In 1996, the company appeared at the SHOT show, with its holographic weapon sight (HWS) at hand. Initially, EOTech's holographic sight was meant for hunters and competition shooters.
4 years later, in 2000, EOTech introduced a second generation of HWS. The following year, EOTech unveiled a line of holographic sights geared specifically towards military and law-enforcement applications. Over the years, EOTech has manufactured tools used by U.S. Special Forces, as well as the Marine Corps.
EOTech's products can be broken down into categories:
Holographic weapon sights
Rifle scopes
Lights & lasers
Thermal cores
Thermal vision devices
Night vision devices
Holographic Weapon Sights
EOTech's HWS includes the following models: 512, 512 Laser, 512 XBOW, XPS2, EXPS2, 552, 552 Laser, XPS3, EXPS3, 518, 558, 300 Blackout, Hybrid Sight I, Hybrid Sight II, Hybrid Sight 3, XPS2-RF, G33 Magnifier, and Mini Red Dot Sight (MRDS).
There are also the Laser Battery Cap, which turns any 512/552/518/558 model into a laser sight, and the Laser Battery Cap 2, which works for the very same models, and transforms them into versatile laser + infrared sights. Perfect for home defense or live ammo training.
The various HWS models differ by size, weight, shape, night vision and magnification capabilities (or lack thereof), and mounting options.
Rifle Scopes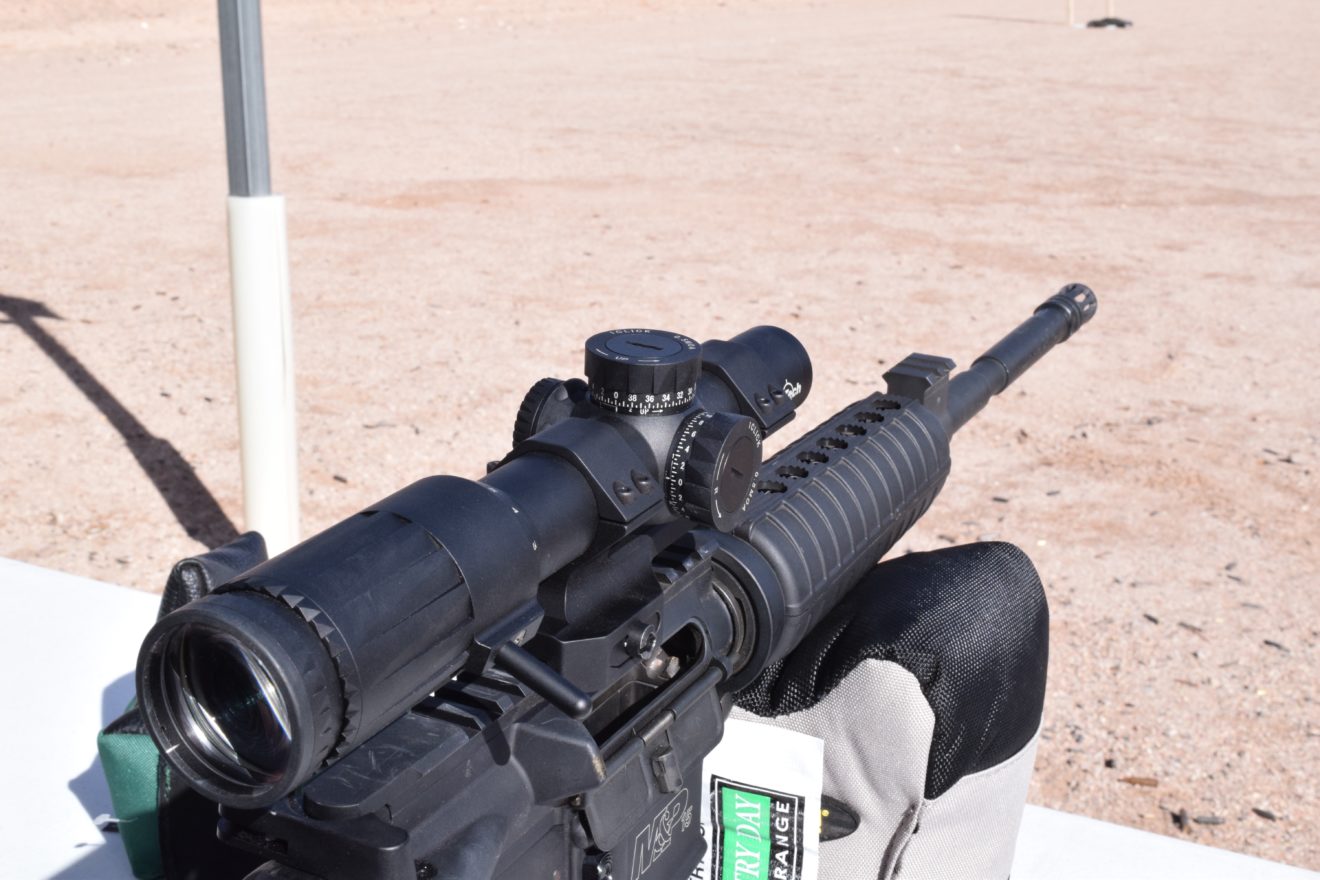 EOTech Vudu Precision Rifle Scopes are set to be released in August 2016, and will include the following models: 1-6×24, 2.5-10×44, and 3.5-18×50.
The battery-powered Vudu scope line was engineered for serious shooters, be they private citizens, law enforcement officers, or government agents. This is a hardened, rugged item, made of aircraft-grade aluminum, coated glass, and extremely precise turrets. The diameter of the tube on the 1-6×24 and 2.5-10×44 models is a standard 30mm, but the 3.5-18×50 boasts a large 34mm tube. Combined with a 50mm objective lens, it is a powerhouse of precision.
All Vudu scopes have a first focal plane sight design, which facilitate quick and accurate ranging. This remains true, regardless of the level of magnification. The idea was to create a scope for each range – short range, mid range, and long range.
These rifle scopes are planned to be released in the summer of 2016, and if EOTech's holographic sights are any indication of the company's dedication to quality and durability – I feel that we can expect great things to happen in August of 2016.
Lights and Lasers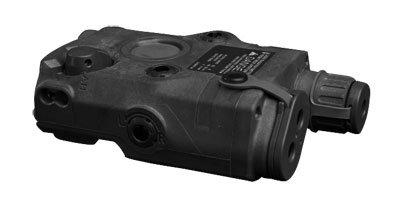 This is a series which currently consists of only 1 item – the ATPIAL, Advanced Target Pointer/ Illuminator/ Aiming Laser (AN/PEQ-15).
The ATPIAL is a compact, user-friendly aiming system. It has built-in laser / infrared capabilities, and it complies with the standards of the U.S. Armed Forces. Powered by a single 3-volt DL123 battery, the ATPIAL has a lot of force in a small package.
Thermal Cores
This is a line of infrared products designed to be integrated into pre-existing equipment. These cores are small and lightweight, they necessitate low power, and are highly advanced. This line includes:
NanoCore Module 640
NanoCore Module 1024
3600AS
4500AS
These cores will get the job done in low lighting or no light at all.
Thermal Vision Devices
These devices rely on infrared light. They can detect people, animals, and vehicles at long distances. This line of battery-powered optics includes the following models:
X320 – 320 x 240 resolution, simultaneous recording, water and shock resistant. Dimensions: 5.25 (L) / 4.5 (W) / 2 (H)
X640 – 640 x 480 resolution, simultaneous recording, water and shock resistant, 30Hz refresh rate. Dimensions: 5.25 (L) / 4.5 (W) / 2 (H)
Light Weapon Thermal Sight (LWTS) – this device clips on to an existing optic device, and allows the shooter to view the reticle over the thermal imaging. It can also be used as a standalone weapon sight or handheld device, for observation and recon work.
Night Vision Devices
M914 – this device can be mounted on a weapon or a helmet, or be used as a pocket scope.
M2124 – a clip-on night vision device, which is also available in a long range model (M2124LR). It is a combination of day and night sight, and it can also be used as a handheld observation device.
The distribution of certain EOTech products is controlled by either the Export Administration Regulations (overseen by the U.S. Department of Commerce), or the International Traffic in Arms Regulations (overseen by the U.S. Department of State).