Table of Contents
Over the years, Trijicon's Advanced Combat Optical Gunsight (ACOG scope optic) has earned a very solid reputation as being one of the best firearm optics ever constructed. It was released in 1987, and has since proven itself countless times, in numerous conflicts around the world. It is the optic of choice for many combat soldiers, government agents, law enforcement officers, and private consumers.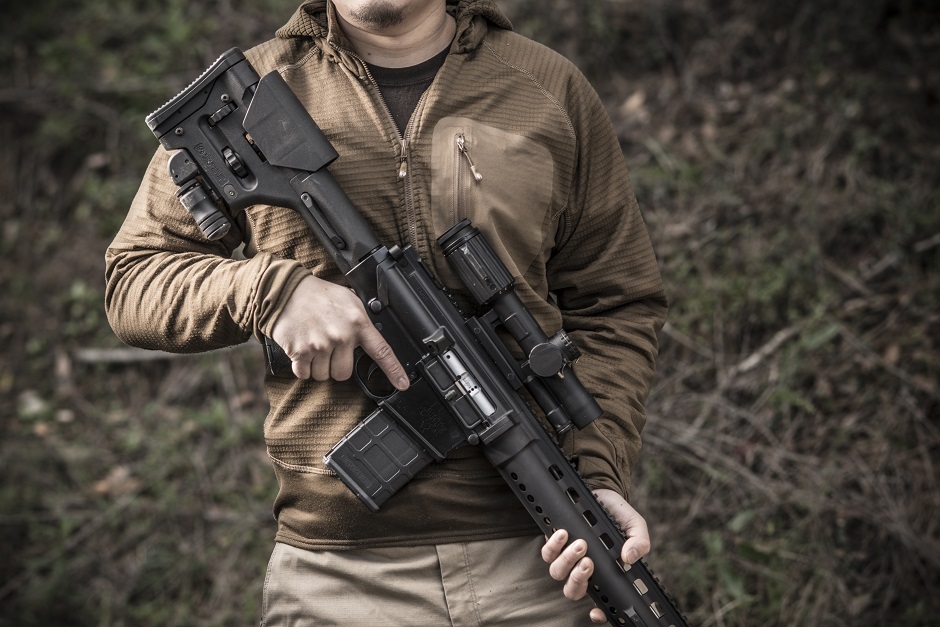 In 2013, Trijicon introduced the Variable Combat Optical Gunsight (VCOG). Unlike the legendary ACOG, this optic is equipped with a variable magnifying lens. It offers a flexibility and versatility which the fixed scope ACOG may not. Obviously, it all depends on the situation. There are times when a fixed scope is preferable, but on the whole the VCOG is an amazing piece of optics, and it is with great pleasure that we bring you our Trijicon VCOG review.
VCOG VC16-C
Currently, Trijicon has released only one model of VCOG: the VC16-C. It is a 1-6×24 riflescope, and it has 14 different variations. The versions differ by calibration, reticle color and shape, mount, and price.
With a variable scope, you have the option of tackling and engaging targets near and far. Whether it is on the battlefield, at the range, or at a sporting event (like 3-gun shooting competitions, for instance) – the VCOG can handle whatever you throw at it. With its 1x power, you get a clear, bright field of view, along with a nicely lit reticle, illuminated by a light emitting diode (LED). As you progress through the magnification dial, the quality never fades.
In order to achieve LED illumination, the VCOG utilizes battery power. The Trijicon VCOG 1-6×24 comes equipped with a single AA lithium battery, and it can also take an alkaline AA battery. Please note that extreme temperatures will most likely affect the battery's performance.
Let's go over some more of the VCOG's technical specifications. For the sake of this overview, we will be using the specs from the VC16-C-1600000 version.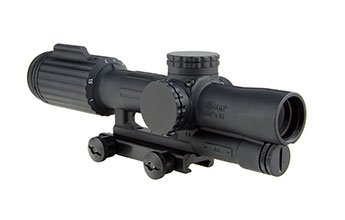 Magnification – 1-6x
Objective lens – 24mm
Length – 10.05 inches
Illumination – battery-powered LED
Housing – forged aluminum
Weight – 23.2 oz. without battery or mount
Reticle pattern – segmented circle / crosshairs
Reticle color – red (day), red (night)
Eye relief – 4 inches, constant
Battery life – 700 hours of continuous use at brightness setting 4 out of 6, and a lithium battery
The Trijicon VCOG reticle remains true at any magnification, and provides the shooter with a very accurate picture. The glass in the VCOG's lenses is top shelf, and the multi-layer coatings allow the viewer to see with a great deal of clarity and absolutely no distortion of light. As mentioned in the tech specs, brightness is adjustable. Dual reticles help the shooter adjust the correct hold, and accurately gauge distances.
The VCOG's housing is made of forged 7075-T6 aircraft aluminum alloy. This is what makes Trijicon's products so amazingly durable and dependable. You'd have to put this optic through a significant amount of hurt and punishment, before it lets you down.
Adjustments of the various dials are made with ease. No tools or additional accessories are needed, in order for any shooter to get the most out of this scope. The magnification dial is large, and easy to work with. You can transition very easily through the different magnifications, without losing sight of your place. Furthermore, the VCOG is compatible with many ACOG mounts and rail systems.
Trijicon Variable Riflescopes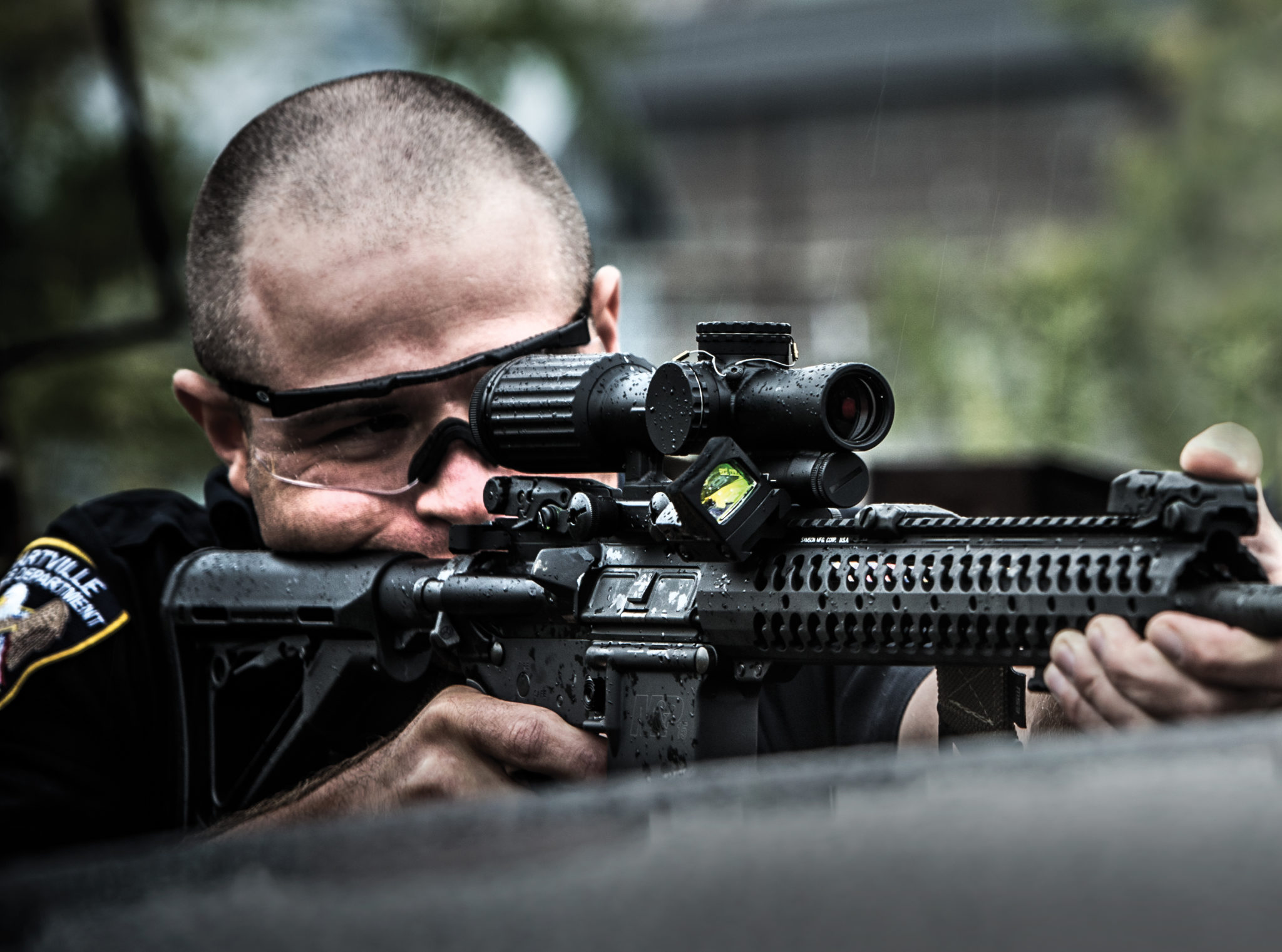 Trijicon put their products through many trials and tests, before deciding to go ahead and manufacture them. But the fun doesn't stop there. In order for the military to accept the product into its ranks, any optic must also endure the rigorous trials of combat simulation, at the hands of the U.S. Department of Defense.
This product (like many other Trijicon accessories) is waterproof to ~60 feet, and it will get wet without messing up your image. The scope is filled with dry nitrogen, which prevents the lenses from fogging up.
As for warranty – there is a limited lifetime warranty on all of Trijicon's products. The lifetime warranty is limited to defects in materials and craftsmanship. The electronic parts of the VCOG are warrantied for 5 years (as of the manufacturing date). Usually, Trijicon's customer service is very attentive and accommodating. They know their customers, and they do their best to help them out. This remains true whether it is a soldier, marine, officer, agent, or civilian.
This item is made with pride in the USA, and it was initially designed to serve right along America's finest, in the U.S. Armed Forces. This is a high-grade telescopic lens, and it comes at a price. However, it is totally worth that price.
If you are in the market for a variable riflescope – and if you can afford it – there is no beating this system. Once you mount this beast-of-a-scope on your rifle, you will know what so many others know already – that nothing, and I mean nothing, can replace Trijicon's precision, accuracy, and reliability.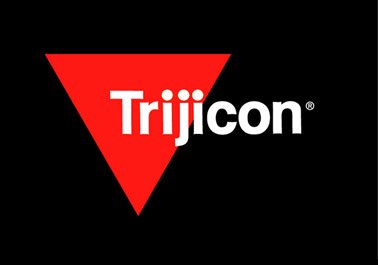 Trijicon has been in business for over 35 years. It knows what to do, it does it well, and it is constantly in motion, innovating and advancing the field. With every new and exciting item, Trijicon is pushing the limits of what combat optics – as well as observational optics – can do. Trijicon is a leader, and it utilizes cutting-edge technologies to better serve its customers, and provide them with the best aiming solutions there are.
Whether you are shooting at a target located 2 feet away from you, or at one stationed hundreds of yards away – the Trijicon VCOG will not fail you. As with any optic, it may take some getting used to. But, once you learn the functions of this amazing device, you will not want to part with it.
There are some shooters out there who do not favor the VCOG, due to its lack of fiber-optic illumination capabilities and/or tritium sights. What is important to remember is that this unique scope was made for use in combat situations. Because of this, it may not fulfill every citizen's requirements. Make sure to do your research, and find out if the Trijicon VCOG is the scope for you.
If the VCOG is not your cup of tea, but you are still looking for a variable scope, be sure to check out the Trijicon AccuPoint series.