Table of Contents
Maybe I am way off, but I don't feel that Asia plays too big of a role in our local firearms market. After all, we have so many great manufacturers right here in the States, plus there are the European gunmakers, some of which are hundreds of years old. Howa Machinery, Ltd. of Japan manufactures Howa rifles and has done so for almost 90 years. Welcome to our Howa Rifles review where we'll explore the Asian gunmaker's arsenal.
Don't miss our in-depth look into the Asian arms industry!
When it comes to firearms, I actually think the Philippines are more well known than Japan – at least in terms of manufacturing. Armscor and American Tactical Imports, for example, are two companies which import their firearms from the Philippines. Interestingly enough, America was at war with both of these great nations, albeit under entirely different circumstances and resulting in very different outcomes.
Howa Rifles
Howa's timeline began at the aughts of the 20th century. At the time, about 1907, Howa was founded as a manufacturer of textile machinery, and it operated under the name Toyoda's Loom Works, Ltd. Years later, in 1932, the company accepted an order from the Japanese military and began manufacturing weapons.
Showa Heavy Industries was a separate company that was established in 1936 and produced arms and parts for Japan's military. In 1941, the two companies merged. The newly established 2-in-1 company dropped the 'S', and became Howa Heavy Industries, Ltd., which manufactured weapons during WWII. Perhaps the most famous firearm to come out of that factory was the Arisaka Type 99 bolt-action rifle, which they produced for the Imperial Army.

In the years following the Second World War, and in accordance with the post-war decrees made by the Allied Forces, Japan was barred from producing weapons.
However, when the Korean War broke out in the 1950s, Japan was allowed to manufacture weapons again. Howa (now renamed Howa Machinery, Ltd.) worked with the American Armed Forces to make mortars, hand grenades, and parts for crafts used by the United States Air Force.
Howa's Japanese headquarters are located in Kiyosu City. Howa USA, its American subsidiary, has Legacy Sports International as a parent company. Before Legacy took over, there were several unsuccessful attempts to import Howa rifles into the US and popularize them. These attempts were carried out by Smith & Wesson, Mossberg, Interarms, and others, but only Weatherby had seen some success in that importing endeavor.
Located in Reno, Nevada, Howa USA is now used as the importer, builder, developer, and marketer of all Howa products which are distributed in the United States.
As a side-note: Howa (Japan) currently manufactures the Type 89 assault rifle, which has been the standard issue rifle for the Japanese Defense Forces since 1988.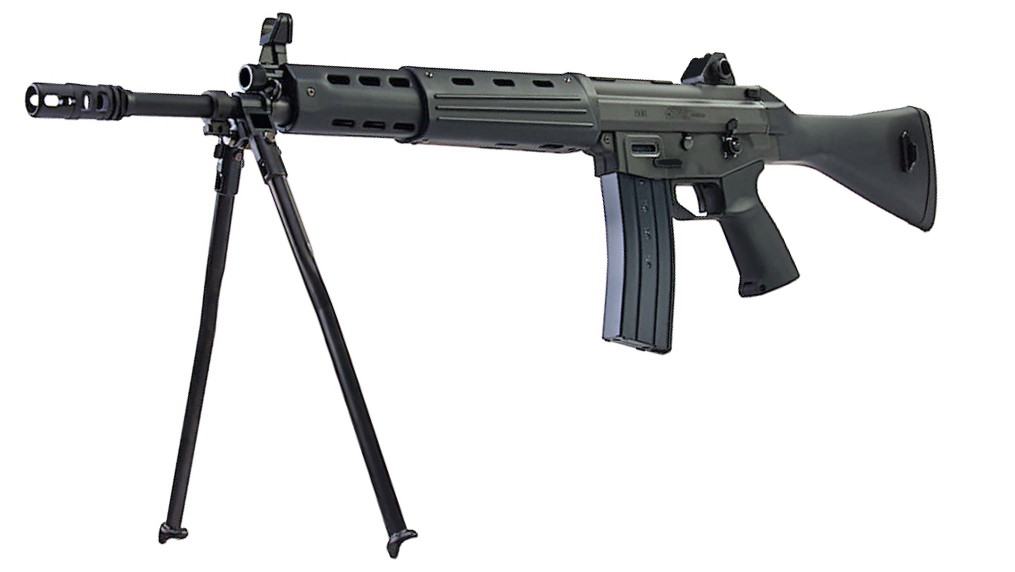 Howa Rifle Reviews
Howa rifles may be less known than other brands, but those who have had the pleasure of shooting their weapons – especially their more modern, long-range models, as opposed to their mid-20th weapons – know that the company has sure come a long way since those days of textile machinery. In fact, there probably isn't a single firearm which Howa produces nowadays that can adequately process, spin, weave, or dye fabric!
The rifles which are produced in Howa's facilities are considered to be accurate and affordable, if somewhat lacking in the area of appearance. Not sure if these count as your classic "budget rifles" or not, but the price point is certainly a contributing factor to any prospective buyer's number-crunching. Shooters all over the world have good things to say about Howa's bolt-action rifles, and their smooth actions and quick handling make them more of a "grower" kind of weapon.
Aftermarket parts and components can be an issue, no doubt. If you get something more popular (Savage, Tikka, or Remington all come to mind) you will have more options with regards to acquiring aftermarket bits and pieces. Straight out of the box, though, Howa rifles are built well, and they do offer some measure of build and customization with chassis, triggers, and stocks.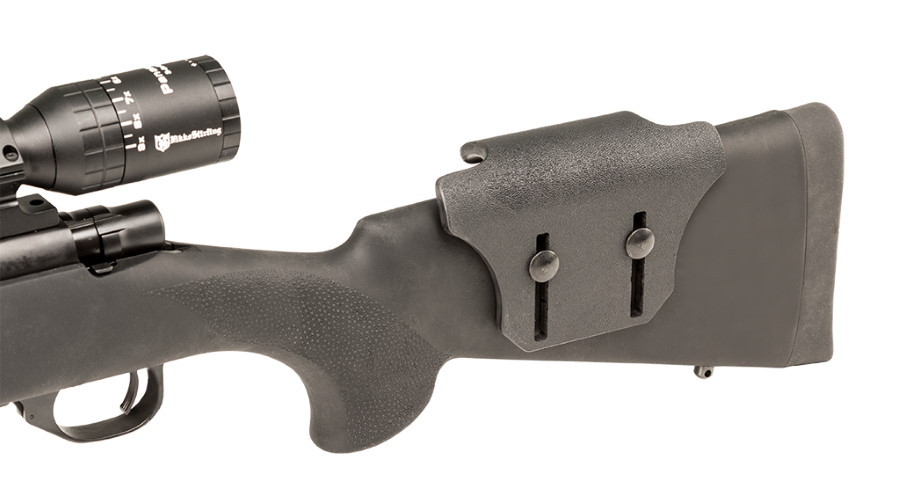 The trigger which accompanies most modern Howa models is the two-stage Howa controlled actuator trigger (HACT). I actually like it a lot, but as I have mentioned many times before, I am not too finicky when it comes to triggers. Obviously I have my personal preferences, but I feel that with practice, a shooter can become comfortable with different types of triggers. Muscle memory counts for a lot in cases like this.
On the other hand, if you don't handle a certain type of firearm too often or train with it, it could very well be that many triggers would be considered a hindrance or a bother.
Howa 1500
The M1500 Hogue is probably the rifle which Howa is most associated with, and this is certainly the case within the US. It's a centerfire rifle, available in many popular calibers – from the .223 Remington to .308 Winchester and 6.5 Creedmoor.
It comes with light, standard, or heavy barrel options (depending on the model and caliber). The 1500 features a Hogue over-molded stock and recoil pad, a one-piece bolt with two lugs, and a three-stage safety.
Some call that kind of safety superfluous, but I think that there are times when that extra protection can become useful.

Model: M1500 Hogue
Caliber: .223 Rem
Barrel length: 22"
Overall length: 42.25"
Weight: 7.8 lbs
Capacity: 5+1 magazine
MSRP: $529
Howa HCR
The Howa Chassis Rifle (HCR) was unveiled at SHOT Show 2017, and immediately caught the eye of many shooters (amateurs and pros alike), some of whom had never even heard of Howa till that point. It is highly-adjustable, shoots well, and it was the first Howa rifle to carry Legacy Sports International's lifetime warranty, along with a badass look and a sub-MOA guarantee.

Model: M1500 HCR
Caliber: .308 Win
Barrel length: 20"
Overall length: 43.25" (extended)
Weight: 9.9 lbs
Capacity: 10+1 magazine
MSRP: $1,379
Howa 6.5 Creedmoor
Hornady's 6.5 Creedmoor cartridge positively exploded onto the scene in 2007. It was designed with long-range target shooting in mind, but has since become a favorite of outdoorsmen and hunters of all sorts. Howa's rifles are offered in 6.5 Creedmoor and 6mm Creedmoor, and these include:
Australian Precision Chassis (24", 26")
Bravo (24", 26")
Howa Chassis (24", 26")
Hogue Lightweight (20"), Standard (22")
KUIU Lightweight (20"), Standard (22")
Multicam Cerakote Heavy (24"), Scoped (24")
Youth Rifle Lightweight (20"), Scoped (20")

Howa 308
The .308 is one of the most badass calibers ever produced, in my opinion. Several Howa rifles are chambered in this caliber, and it is a round which is always in high demand (no matter what the brand or barrel). Whether for hunting or for active duty, there is always room for this popular caliber.
Currently available from Howa in .308 are:
The American Flag Chassis (20", 24", 26")
Hogue 1500 Lightweight (20", 22")
Australian Precision Chassis (20")
HS Precision (22")
Kinetic Research Group (KRG) Bravo (24")
GameKing Scoped Package (22")

Howa Mini Action
When you're talking about a rifle's action, or any firearm's action for that matter, you're talking about the very guts of the cycling process. The action is what keeps the mechanism moving, and this makes a huge difference in nearly all scenarios.
A shorter action basically means less weight and quicker follow-up shots. The Mini Action is precisely what it sounds like – a firearm which makes use of a miniature Howa action. The size of the mini is 6", the short action is 6.9", and the long action is 7.4".
The Howa Mini Action is available in 7.62X39, .223 Remington, 6.5 Grendel, and brand new for 2019 – 300 Blackout. The rifle's chassis has a lot of furniture which resembles the AR platform, and it is available in different barrel configurations and stocks.

Model: Mini Action Lightweight
Caliber: 6.5 Grendel
Barrel length: 20"
Overall length: 39.5"
Weight: 5.7 lbs
Capacity: 5+1 magazine
MSRP: $579
Howa KRG Bravo
The KRG Bravo model has the classic chassis and stock by KRG. It is available in .308 Win, 6.5 Creedmoor, and 6mm Creedmoor, with different barrel options. Howa also has a scoped option, with the Nikko Stirling Diamond FFP 30mm 4-16X44 glass.
The KRG Bravo chassis is one of the most comfortable ones on the market. Howa is not the only ones who make use of KRG's excellent hardware, of course, and the Howa Bravo does it justice. Adjustable comb and length of pull, durable and effective recoil pad, along with M-LOK compatibility and a great price to boot!

Model: KRG Bravo
Caliber: 6mm Creedmoor
Barrel length: 24"
Overall length: 45"
Weight: 9.9 lbs
Capacity: 10+1 magazine
MSRP: $1279
Conclusion
Howa certainly has a lot of experience with firearms. They may be focusing on bolt-action rifles now, but this is a company which also produced flamethrowers and rocket launchers. They know their business, and they know how to build a proper and accurate piece of weaponry.
You can compare the Howa to Tikka or Savage or other brands and models which have a rifle for those on a budget. Some of the comparisons are spot on and have some merit, while others are not made with the best judgment.
I am not saying this from the position of someone who has tried everything out there. Far from it. But I am saying this as a person who knows a thing or two about shooting short- and long-range targets.
If the aftermarket issue is indeed an issue for you, then perhaps consider purchasing a more popular brand of firearm. However, you should take into consideration the fact that straight out of the factory, Howa rifles are pretty damn good. And I am not even talking about that (because that can be a given in the eyes of some), but rather I am talking about weeks and months or years down the line. There is this quality to the Howa rifles which is simply good.
By the way, I don't have any experience with their older models, but I have a sneaking suspicion that the company has learned something about firearms after manufacturing them for about 80 years.