Table of Contents
When people talk about foreign weapons manufacturers, they generally only think of the European powerhouses like Glock, FN Herstal, Beretta, etc. After these, you may hear about Brazil, or Israel, but people seem to ignore the tremendous influence and quality of the Asian firearms market. The ironic part of it all is that it was in Asia where guns got their start with the invention of gunpowder in the 9th century. As one of the major hubs of technology in the world, China would go on to use their magic powder to make, what they called, fire arrows. Eventually, they went on to create the first ever "gun" – the fire lance – during the chaotic period of the Five Dynasties and Ten Kingdoms in 10th century Imperial China.
My hope for this article is to shed some light on some of the countless weapons and gun makers from Earth's largest continent. It's important to keep in mind that although many of these products may be unknown to Westerners, many of them have played significant roles in both international and civil warfare. Additionally, while plenty of them are not exported, the majority of them are used domestically by militaries, law enforcement, and in some cases, civilians.
I must admit that it is challenging to group all of Asia into one category, especially considering that it encompasses such a diverse group of countries. To mitigate this, I've chosen to exclude India, Pakistan, Russia, and the Middle East. Even still, there is still such a disparity within the region. For instance, you have countries like South Korea and China who have some of the most restrictive gun laws and Central Asia with one of the lowest populations of armed civilians in the world. Conversely, you have South East Asia with its insane amount of arms trafficking, homicides, and unregistered firearms plus Asia's southern region which boasts some of the highest rates of civilian gun ownership and some of the world's largest arsenals.
Lastly, bear in mind that I won't be running an extensive analysis of every Asian firearm; I will instead focus on some of the most popular, influential, and interesting guns from the East.
South Korea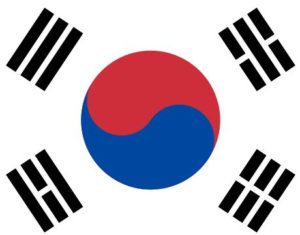 Of all the Asian countries, South Korea has one of the most interesting relationships with guns. Even though the peninsular country is considered a major arms exporter, it is nearly impossible for civilians to own guns legally. In fact, it is illegal for civilians to possess any sort of "military weapon" which includes pretty much everything from revolvers to automatic rifles. Nevertheless, there are an estimated half a million privately owned guns in the Asian democracy, including those owned illegally. Clearly, the majority of South Korean arms end up in the hands of their military & law enforcement with some finding their way abroad.
The Daewoo K5 handgun is arguably South Korea's flagship firearm. Besides for its ubiquitous use in the Korean Armed Forces, the K5 is also one of their most popular weapons exports. The K5 is available in the States (under the name DP51), but it is decently hard to find. Although it may look like a standard pistol, there is one thing extraordinary about this Korean pistol. The K5 is one of the only firearms to feature a triple action (also called "fast action" or Double Action Plus+). This unique feature is supposed to allow for faster and more accurate first shots, but it definitely takes some getting used to. Daewoo Precision Industries brought in American engineers to improve the K5's rifling, so you can expect American-quality accuracy. Lastly, I noticed that it had a surprisingly heavy kick for a 9mm, but it still handled better than I had expected.
Model: Daewoo K5 (Full Size) (A.K.A. DP51)

Caliber: 9mm

Capacity: 13 or 15 Round Mags Available

Barrel Length: 4.1"

Overall Length: 7.0"

Weight: 25.9 oz.

Sights: 3-Dot Iron Sights

Finish: Matte Black

MSRP: Approximately $350
The next gun here is the Daewoo K2 automatic rifle, and it is one of the ugliest rifles I've ever seen. When designing the K2, they basically created a Frankenstein-like combination of the Colt M16 and Russian AK-47. That being said, what the K2 lacks in aesthetics it makes up for in performance. This rifle is not only trusted by the Korean Military, it's also depended on by over a dozen governments around the globe, which says something about its quality. With plenty of adaptability and war experience, the Koreans are very proud of the K2. In fact, many Asian law enforcement agents prefer this assault rifle because of its side-foldable buttstock, durable aluminum exterior, and reliable accuracy.
Caliber: 5.56x45mm NATO; .223 Remington

Capacity: 20 or 30 Round Mags Available

Barrel Length: 18.31"

Overall Length: 38.19"

Weight: 7.19 lbs. (Unloaded)

Sights: Iron Sights

Finish: Matte Black

Price: Anywhere Between $1,250 – $1,999
South Korea has been on course to become as self-dependent as possible, and part of this process includes supplying their own military. Up until very recently, they didn't have any domestically produced sniper rifles – that is, until the K14 was released in 2012. Unlike the K5 and K2, the K14 is equally beautiful as it is effective. In addition to all of the expected bells and whistles (lightweight stock, 4-way Picatinny rail, and equipped bipod), the K14 also sports an ergonomic pistol grip, long four-prong Vortex-style flash suppressor, and super fast reloading.
Caliber: 7.62x51mm NATO

Capacity: 5 or 10 Round Mags Available

Barrel Length: 24.02"

Overall Length: 45.0"

Weight: 12.13 lbs. (Unloaded)

Sights: Schmidt & Bender PM II Series Scopes

Finish: Matte Black

MSRP: ???
North Korea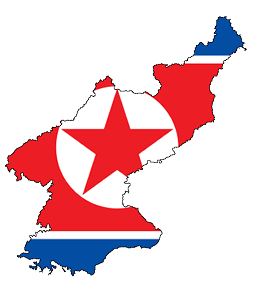 Although North Korea has been in the news a lot recently, there's not much we really know about the secretive Asian regime. Furthermore, much of what we are told about Kim Jong-un's dictatorship cannot be trusted. However, we do know that it is illegal for citizens to acquire, possess, or transfer guns and ammo. Even though they're one of the most armed countries in the world, almost every single weapon and cartridge are produced domestically. In fact, North Korea is reported to export less than $200 worth & import only $600 worth of small arms per year.
As the North Korean service pistol, the Type 68 is one of the most common firearms in the country but is rarely found anywhere else. Initially developed from the Soviet TT Pistol, the Koreans made a few adjustments but kept true to the original design for the most part. Nevertheless, this pistol is seriously outdated and almost embarrassing. Shockingly, variants of the TT are used extensively in under-developed countries such as in Eastern Europe and Africa. The Type 68 features a single-short recoil operation action and a single stack mag, plus one of the worst grips you'll ever see. In the extremely unlikely event that you stumble across one of these, just walk away.
Caliber: 7.62x25mm TT

Capacity: 8

Barrel Length: 4.25"

Overall Length: 7.28"

Weight: 28.04 oz.

Sights: Front Blade / Rear Notch

Finish: Matte Black

MSRP: ???
The Type 58 is the North Korean variant of the infamous AK-47 and is relatively common in their military. Seeing these rifles outside of the tyrannical Asian regime is pretty rare but there have been some which have popped up over the years and can fetch a hefty price at collector's auctions. If you ever come across a Type 58, it's a safe assumption that it was captured along with detained North Vietnamese soldiers way back when. As Type-III AKs, they are notoriously heavy and simple thanks to their milled-receiver style. The North Korean model is also the longest AK-47 in the world, making it even more cumbersome. The most noticeable feature of the Type 58 is the incredibly ugly and uncomfortable low-quality wooden pistol grip. It's not spectacularly accurate or reliable, but it does offer a solid rate of fire (600 rounds/minute).
Model: Type 58 Assault Rifle 

Caliber: 7.62x39mm

Capacity: 30

Barrel Length: 16.3"

Overall Length: 35"

Weight: 8.4 lbs.

Sights: Iron Sights

MSRP: ???
Singapore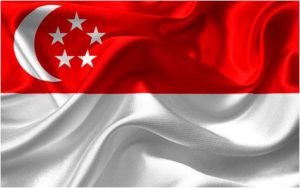 The island city-state of Singapore presents a fascinating perspective of a restrictive government, even compared to its Asian neighbors. While they are a major exporter of small arms with one of the least armed populaces, they are also struggling to combat severe levels of smuggling and trafficking. It's relatively unusual to see a country so advanced in the manufacturing of small arms and troubled by trafficking yet so unperturbed by gun violence. In fact, it's not uncommon for Singapore to have zero gun homicides a year! Lastly, as a major hub for technology with plenty of fruitful trade agreements, it should come to no surprise that the small Asian nation capitalizes on the firearms market.
One of the most instrumental defense companies, ST Engineering, is responsible for some of Singapore's most impressive weapons. This once-small Asian company began producing ammunition and firearms for the SAF (Singapore Armed Forces) in the late 1960's and has developed into one of the continent's major conglomerates.
The SAR-21 is one of the most cutting-edge assault rifles on the market and is one of Singapore's pride and joys. The eye-catching unconventional design of this firearm is beautifully complemented by its state-of-the-art abilities. As a bullpup weapon, the SAR-21 is ideal for high-stress urban warfare scenarios. Its unique build provides the shooter with excellent control, faster than ever target acquisition, and tons of accessory options.
One of the SAR-21's most impressive features is its innovative sight system. With an integrated 1.5x optical scope with factory zeroing and a built-in laser aiming device, the SAR is quick and effective at both close and long range in all kinds of conditions and lighting. Furthermore, its modular design makes disassembly and cleaning stress-free. All in all, this is the assault rifle of the future.
Caliber: 5.56x45mm NATO  

Capacity: 30

Barrel Length: 20.0"

Overall Length: 31.7"

Weight: 8.82 lbs.

Sights: 1.5x or 3x Optical Sight; Back-up Iron Sights

MSRP: ???
Okay, this gun is just straight up sweet. STK recently developed the CPW (Compact Personal Weapon) to be their new and improved PDW (Personal Defense Weapon). In short, PDWs are basically a mix of a submachine gun and a carbine. There are a few new features of this firearm that are straight out of the future. For starters, the Asian CPW has a translucent pistol grip which allows the shooter to quickly determine how many rounds are left in the mag. In addition to its fully ambidextrous abilities, multiple Picatinny rails, and lightweight and durable polymer build, the CPW is outfitted with a performance-boosting, collapsible metal stock. To make it even more interesting, STK made it so that when the stock is folded, the CPW is about the size of a large handgun, so it can be concealed and handled with ease. I've come to the conclusion that STK is one of the world's most innovative tech/defense companies propelling Singapore into the greatness. In fact, I think the Israeli Uzi is the only comparable firearm on the market.
Caliber: 9mm; 5.7x28mm; 4.6x30mm  

Capacity: 30

Barrel Length: 7.1"

Overall Length: 19.7" Extended; 13.8" Stock Folded

Weight: 3.31 lbs.

Sights: N/A

MSRP: ???
The Philippines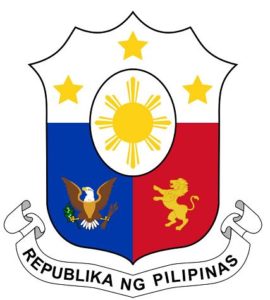 The firearms situation in the Philippines is a mess. There's government overreach, tons of smuggling of guns and ammo, exports, imports, homicide, and illegal ownership. Nevertheless, it's clear that the Philippines are no stranger to guns; in fact, there are actually a few quality manufacturers and products to come out of the Asian island nation. Plus, with the enigmatic and relatively radical president Rodrigo Duterte, their gun laws and imports/exports could change at any moment. I recommend reading up on Duterte –he's arguably one of the most interesting world leaders around.
This 10" (barrel) PDW is one of the newest creations announced by Government Arsenal, a government agency responsible for manufacturing and supplying the Filipino military. There's still not much we know about this automatic rifle, but we do know that it is under extensive study and testing to replace many of the other rifles and carbines in their military and Special Forces.
GA Musang PDW

Model: GA Personal Defense Weapon 

Caliber: 7.62x37mm Musang   

Capacity: 30

Barrel Length: 10"

Overall Length: 35" Extended; 32" Stock Folded

Weight: 6 lbs. Unloaded; 7.3 lbs. Loaded (30 Rounds)

Sights: Iron Sights or Various Optics

MSRP: ???
As one of Asia's premium gun manufacturers, Armscor has been producing all kinds of strong and reliable firearms for over 100 years. One of their most popular weapons is their Rock Island Armory 1911. Truth be told, they offer dozens of nuanced 1911s and they are awesome. The Filipino company kept all of your favorite features of the historic pistol and got rid of the outdated stuff. This is definitely not you're run-of-the-mill Asian firearm – Five stars!
Caliber: 45 ACP

Capacity: 7

Barrel Length: 3.62"

Overall Length: 7.125"

Weight: 2.16 lbs. (Unloaded)

Sights: Fixed Rear / Dovetail-Mounted Standard Front

MSRP: $618
The M200 is one of those hidden treasures that once you find it, you have to share it with everyone. After picking one up for the first time, I immediately noticed the comfortable polymer grips. And while still not perfect, it was a better grip than many other wheel guns I've used. The most exemplary feature has got to be the M200's lightweight trigger. I mean this trigger is what you'd expect on the $700 Colt Cobra or $850 Model 69 Smith & Wesson.  The sights are okay but the experienced shooter should be able to stay accurate up to 40 feet. Lastly, I really liked the durable and sexy Parkerized finish; the all-black build kinda gives the revolver a unique and menacing look. The 4" model makes for a great daily carry weapon or a truck gun, but you can always use it just for fun or as a starter gun for a new revolver shooter.
Caliber: .38 Special

Capacity: 6

Barrel Length: 4"

Overall Length: 8.75"

Weight: 1.76 lbs. (Unloaded)

Sights: Fixed Wide Square Notch Rear / Fixed Ramp Front

MSRP: $275
Like the M200, the M206 is a great self-defense weapon that won't disappoint. Featuring the same beautiful dark Parkerized finish, the M206 deviates from the 200 with its classy checkered wood grip. I'm a big fan of the spurless model; I'd recommend going with this model if you're in the market for a CCW or a modern revolver. These Asian revolvers are definitely some of the best foreign-made wheel guns I've ever seen.
Caliber: .38 Special

Capacity: 6

Barrel: 2" Full Shroud

Overall Length: 9.25"

Weight: 1.5 lbs. (Unloaded)

Sights: Fixed Wide Square Notch Rear / Fixed Ramp Front

MSRP: $492
This Filipino/American rifle is one of the most underrated bolt actions on the market. And although it's a pretty standard firearm, it chambers the unusual and unbelievably fast Armscor 22 TCM round. The M22 is crafted from fine, hand-checkered Philippine wood and feels pretty comfortably in your hands. When I first saw it I was a bit nervous because I saw no way to attach an optic, but Rock Island now ships every M22 with an easy-to-install receiver rail mount. One of the coolest things about the rifle is that if you don't like the standard 5-round mag, you can switch it out and replace it with a Rock Island 22 TCM 1911 17-round magazine. Because of its low price and minimal recoil, the M22 makes for a great starter gun. I recommend utilizing this rifle for plinking and varmint hunting, but it can take down some bigger game in the right hands.
Caliber: 22 TCM

Capacity: 5

Barrel Length: 22.76"

Overall Length: 41.14"

Height: 8"

Width: 3.39"

Trigger Pull: 4.0 – 6.0 lbs. (1.81 – 2.72 kg)

Twist Rate: 1:16

MSRP: $454
Ferfrans is technically an American firearms company, but it is still very much Filipino. The Sy brothers –who hail from Cebu, Philippines– launched their business in the late 90's and have seen it grow exponentially. While headquartered in California, much of the production is done in their hometown in the Philippines. They are known for manufacturing top-notch AR-platform rifles which can be found in the hands of Filipino police and military as well as some law enforcement units in the States.
Ferfrans' SOAR, an updated M4 assault rifle, is known for its extreme control and longevity. Whereas the old M4's tend to have reliability and accuracy issues over time, the SOAR's innovative engineering ensures top-shelf performance for years. Additionally, the SOAR is suppressor- and accessory-friendly, making it an ideal law enforcement and military assault weapon. Last but not least, the SOAR is seriously gorgeous!
Caliber: 5.56x45mm NATO (.223 Rem)

Capacity: 20, 30, or 90 Round Detachable Box Magazines Available

Barrel Length: 10.5" / 11.5" / 14.5" / 16" / 18" / 20"

Twist Rate: 1:7

Finish: Hard Coat Anodized

MSRP: ???
Thailand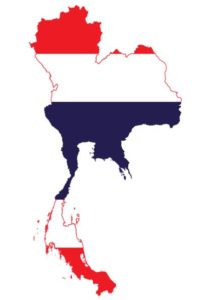 A superficial assessment of Thailand's firearm situation tells an interesting story. Guns and ammo are highly restricted by the government, yet the estimated number of civilian-owned firearms is staggeringly high. In fact, the Thai are one of the most armed populaces in the world. At the same time, there aren't many weapons produced domestically; the southeastern Asian country is a major importer and a victim of immense trafficking.
The Type 11 is the Thai version of the Heckler & Kock HK33 assault rifle, manufactured by the Ministry of National Defense. There's nothing really special going on with the Type 11- it's pretty much a standard bullpup rifle used sparingly by the Thai Armed Forces.
Caliber: 5.56x45mm NATO

Capacity: 25, 30, or 40-Round Mags Available

Barrel Length: 13.1"

Overall Length: 34.1" Extended – 26.6" Stock Collapsed

Weight: 8.86 lbs. (Unloaded)

Sights: Rotary Rear Aperture / Hooded Foresight

Finish: Matte Black

MSRP: ???
Indonesia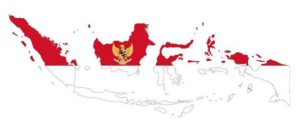 Indonesia seems like your standard southern Asian country but after doing some digging, I found a few surprises. For example, PT Pindad (Indonesian National Armed Force Industry Commando) is Indonesia's primary weapons manufacturer and makes several above-average products. The award-winning company has been around since the beginning of the 19th century and has been supplying the island nation with quality military and industrial products ever since.
Pindad initially created the SS1 to arm the Indonesian troops, and it proved to be an exceptionally successful rifle. They went on to develop the SS2 around ten years ago and have since been phasing out the older SS1s. They make several variants with tons of different options and they all look great. I haven't had the chance to shoot one yet, but I've heard the SS2 perfected all of the SS1's shortcomings. My favorite model is the V5 A1 with its telescopic stock, Picatinny rail handguard, and QD folding vertical grip.
Caliber: 5.56x45mm NATO

Capacity: Various STANAG Mags Available

Barrel Length: 9.92"

Overall Length: 39" Extended – 29.1" Buttstock Collapsed

Weight: 7.5 lbs. (Unloaded)

Finish: Matte Black

MSRP: Approximately $500
China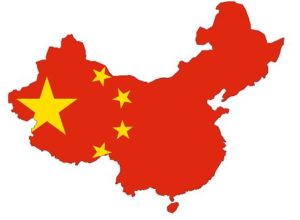 There's an age-old question that always comes up when comparing things: Which is better, quality or quantity?
The Chinese People's Liberation Army is by far the largest standing army in the world with India and the U.S. in a distant 2nd and 3rd place. Nevertheless, their equipment is reported to be considerably behind America's. Truth be told, China seems to be completely dedicated to quantity rather than quality.
China is filled to the brim with weapons and ranks only behind the U.S. and India in the number of privately owned guns. They are a major manufacturer and exporter of arms and the China North Industries Corporation (NORINCO) is leading the way. Norinco makes all kinds of weapons but the Type 56 assault rifle is one of their most popular exports. The Type 56 is the Chinese-variant of the Soviet AK-47 and SKS but features several necessary upgrades.
Caliber: 7.62x39mm NATO

Capacity: 20, 30, or 40-Round Detachable Mags Available

Barrel Length: 16.3"

Overall Length: 34.4"

Weight: 8.88 lbs. (Unloaded)

MSRP: Approximately $250
One of China's newest infantry weapons is the ZH-05 assault rifle, based on the popular QBZ-03 (Type 3). Note that the new combat rifle features an unusual single-shot grenade launcher as opposed to the more common magazine fed ones. Some of the biggest updates to the ZH-05 include more lethal grenades and a lighter construction.
Model: Norinco ZH-05 

Caliber: 5.8x42mm

Capacity: 30 Rifle Rounds / 1 Grenade Round

Barrel Length: N/A

Overall Length: 37.4"

Weight: 11 lbs. (Unloaded)

MSRP: >$3,000
Japan
Japan has always been known for their technological excellence and this commitment to innovation is clearly demonstrated by their firearms industry. One of Japan's most successful weapons producers is the multinational Minebea Corporation. Although most of their guns don't end up in the hands of the civilian population, they're universal in the Asian island's military and law enforcement.
The M60 has been around since the 1960's and has remained pretty popular ever since. The only issue is that they're pretty hard to come by in the U.S. In any case, Minebea based their Asian revolver on the J-Framed Smith & Wesson so it makes for easy concealed carrying. The snub-nose M60 offers tremendous accuracy but unfortunately doesn't have the most attractive design.
Caliber: .38 Special

Capacity: 5

Barrel Length: 2"

Overall Length: 7.8"

Weight: 1.5 lbs. / 24.2 oz. (Unloaded)

MSRP: ???
The Howa Type 89 may not be the most impressive assault rifle in the world, but it's still definitely something to be proud of. As one of Japan's main service weapons, the Type 89 is lighter, faster, and more accurate than its predecessor, plus has several integrated upgrades. By using forged aluminum and molded thermoset plastics, the Howa rifle is extremely durable and can handle some of the toughest conditions.
Caliber: 5.56x45m NATO

Capacity: 20, 30-Round Detachable Mags Available

Barrel Length: 16.5"

Overall Length: 36.1"

Weight: 7.7 lbs. (Unloaded)

MSRP: Approximately $3,000
Conclusion
After my research, I learned a lot about the firearms industry in Asia, and while I wasn't surprised at their level of innovative excellence, there were still some big shockers. For instance, I thought it was fascinating how involved South Korea and the Philippines are in the business. Furthermore, I actually thought China and Japan would be way more advanced than they turned out to be. Lastly, I thought it was pretty interesting how unconcerned the Asian market is in shotguns. Overall, there were some excellent weapons and companies and I'm looking forward to checking them all out personally –Stay tuned for reviews on these guns and more here at Gunivore!