As part of the multinational firearms conglomerate, Beretta Holding S.p.A, Stoeger Industries gets overshadowed by the more established gunmakers Beretta, Benelli, and Franchi. Simultaneously, this affiliation has enabled Stoeger to thrive by providing them with state-of-the-art technology, better business management, and improved techniques. Ironically, the best thing to ever happen to Stoeger is also the reason why they will never be a household name.
The Maryland-based weapons manufacturer specializes in traditionally-build shotguns with up-to-date aesthetics and operation. As such, they have a remarkable collection of over/unders and side by sides in addition to their pump action and semi-automatics. One of their most popular models is their modern take on the classic American Old West Coach Gun.
One of the reasons why I like Stoeger is because you know exactly what you're getting; Stoeger offers middle-of-the-road firearms for affordable prices. For that reason, the Coach Gun works great as a reasonable secondary firearm, hunting companion, truck gun, or home defense weapon. Although side by sides are relatively uncommon for sporting nowadays, many folks do use the Stoeger Coach for plinking, trap, and cowboy action shooting.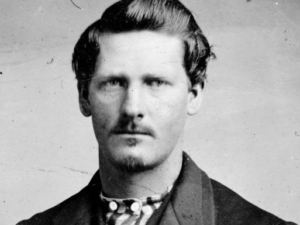 Coach guns are ingrained in American culture, and I'm pumped to see them make a comeback. More specifically, coach guns were ubiquitous in the Wild West, especially for defending stagecoaches, which is why sitting in the passenger seat became known as riding shotgun. In fact, Wyatt Earp was known to favor coach guns and Doc Holliday reportedly used a 10 gauge model at the OK Corral.   
A lot of people think the Coach Gun is a niche firearm, but in truth, it's actually a quite versatile shotgun. There's a great deal to learn about Stoeger's premier side by side – but before we get the ball rolling on the Gunivore review of Stoeger Industries' Coach Gun, check out our rundown on the past, present, and future of the entire up-and-coming Stoeger Company.  
Coach Gun SPECS
Model: Coach Gun Shotgun

Caliber: 20 Gauge

Capacity: 2

Barrel Length: 20"

Stoeger Coach Gun Shotgun

Overall Length: 36.5"

Chamber Length: 3"

Length of Pull: 14- ½"

Finish: Black-Finished Hardwood, Polished Nickel

Weight: 6.8 lbs.

Sights: Brass Bead

MSRP: $549
Coach Gun BUILD
These iconic American double-barreled shotguns usually feature shorter barrels – generally no longer than 24" – and were typically chambered either 10 or 12 gauge. Nowadays, Stoeger manufactures their Coach guns in .410, 12, and 20 gauges, in a variety of finishes, all with 20" barrels.
While on paper there's a lot to love about these scatterguns, there is one major consideration. Because they wanted to stick with the classic appeal of a true Coach gun, most of their models feature the traditional double trigger. Although experienced shotgun owners could probably adapt to a double trigger in a matter of hours, they do produce 12 and 20 gauge single-trigger variants.
Because the Coach isn't the most ideal hunting shotgun, Stoeger provides 12 and 20 gauge owners with only fixed M and IC choke tubes, with flush and extended options available as aftermarket purchases.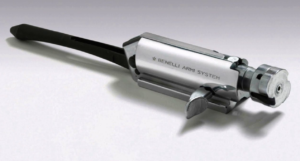 Due to its alliance with the Beretta Holding Group, you can bet your bottom dollar that Stoeger did not cut corners when it comes to their components' quality. Unfortunately, this is one of the few models which doesn't feature Benelli's signature Inertia Driven Bolt System, which efficiently sheds weight, boosts reliability, and adds simplicity to a firearm. Nonetheless, the Coaches feature beautiful walnut stocks, suitable checkered grips, and simple top-tang safeties. Plus, keep in mind that the safety is automatically engaged upon opening the Coach's action.
Although the black-finished walnut stock and polished nickel receiver model is equally sexy and intimidating, I steered clear from its double trigger. Though, for a double triggered firearm, it's pretty easy to use; Stoeger incorporated a nicely sized trigger guard with smooth curves for some added user-friendliness. But since the powerful shotguns don't have any rubber buttpads, I went with the easier to use single-triggered 20 gauge Coach.   
Coach Gun PERFORMANCE
Experience speaks for itself, and the Coach has a brilliant track record. Whether putting these Stoegers to use in competition, home defense, or various hunting scenarios, the Coach will not disappoint. Just take into consideration that these are short range firearms with an effective firing range around 30 yards.
Many people might wonder why these guns have withstood the test of time as trusted weapons, but the answer is simple. In addition to boasting an impressive spec sheet from one of the most reliable firearm makers, Coach Guns are known for their incredibly fast performance. In fact, many folks are faster with this double barrel than with a semi-auto. Because of its shortened barrel and intuitive controls, the Stoeger promises fast reloads and even faster pointing and swing.
After asking around, the biggest complaint I heard about the Coach was its out-of-box issues handling cold weather. Interestingly enough, nearly everyone who shared this issue all had great experiences with Stoeger's customer service getting their gun fixed. The easiest way to address this problem is by simply giving it a quick CLP treatment and that should do the trick.
#Stoeger Fan Photo: Jason B.
"Standing proud with my Coach gun." pic.twitter.com/w4m2jS4gfJ

— Stoeger (@Stoeger_USA) March 3, 2017
Coach Gun SUPREME
For Coach-lovers looking for an upgrade, I recommend checking out Stoeger's Coach Gun Supreme. For only $50 more, the Supremes are equipped with better grip checkering, higher grade walnut stocks, and thicker rubber recoil pads – sounds like a great deal to me! Although the Supreme isn't available in .410, it does have some pretty sweet variety in its receiver/barrel finish combinations, including stainless/polished blue, polished blue, and polished nickel.    
Model: Coach Gun Supreme Shotgun

Coach Gun Supreme Shotgun

Caliber: 12 Gauge

Capacity: 2

Barrel Length: 20"

Overall Length: 36.5"

Length of Pull: 14- ½"

Finish: AA-Grade Gloss Walnut, Polished Nickel

Weight: 6.5 lbs.

Sights: Brass Bead

MSRP: $549
Coach Gun DOUBLE DEFENSE
Double-barreled shotguns have been used as home defense weapons for well over a century, especially side by sides like the Coach Gun. As a result of its renowned reputation and ever-growing popularity, Stoeger wanted to create a redesigned Coach for the modern tactical home-defense shooter. In terms of their overall build, these Coach-variants are nearly identical, but slightly lighter than their field equivalents. However, the few nuanced mods made to the double-barreled shotgun make a huge difference. Besides for ditching the A-grade satin walnut finish for black matte, Stoeger gave outfitted their new Double Defense with 20" ported barrels, single triggers, fixed IC chokes, and two Picatinny rails. Plus I can't forget about the game changing fiber-optic sights. The combination of the ported barrels, which reduces muzzle climb, and those green fiber-optic sights, which enable easy target acquisition in all light conditions, make this is one hell of a tactical shotgun.       
What's a tactical shotgun without accessories? But with so many to choose from, Gunivore is here to help find the best for you.
To take advantage of the top rail, you'll most likely want to attach some type of reflex or holographic sight. Starting with the most famous and expensive, I'd like to give my readers four great options to choose from. If you can afford it ($600), you can't go wrong with the legendary Leupold and their DeltaPoint Pro red dot reflex sight. It's small, it's shockproof, and features the new Motion Sensor Technology which immediately turns the sight on after detecting any movement.  
For another top-shelf optic, I'm a big fan of EOTech's XPS2 holographic sight. Tactical shooters love the EOTech because of its super compact build, wide field of view, and because it's trusted by many militaries around the globe – For $500, you're getting one of the best sights in the world.
As impressive as Leupold and EOTech are, I can't help but love Bushnell; the established American sporting goods company produces some of the best and affordable sights in the industry. I recommend hooking up the Bushnell TRS-25 red-dot reflex sight on the Double Defense for its highly-durable construction, extremely long battery life, and excellent versatility. The best part is that this Bushnell can be yours for just $100!
If you're in the market for something even cheaper, it's your lucky day; oddly enough, there are even solid sight options in the $75 range. Although nothing to rave about, the Sightmark Ultra Shot reflex sight will get the job done. Nevertheless, for only a few dollars more, I can't see why anybody wouldn't just get the Bushnell.
When it comes to tactical flashlights, it's hard to beat Streamlight; this renowned company has two exceptional devices that are perfect for Stoeger's Double Defense. First, you gotta check out their TLR-4 Tac Light with a built-in laser light; this $130 accessory is as durable and reliable as they come. If you're looking for a more simple and straightforward light attachment, their 69260 TLR-1 HL is a fantastic choice. 

Model: Double Defense

Caliber: 12 Gauge

Capacity: 2

Barrel Length: 20"

Overall Length: 36.5"

Length of Pull: 14- ½"

Finish: Black Synthetic

Weight: 6.5 lbs.

Sights: Fiber-Optic Front

MSRP: $499
Coach Gun VS Maverick HS12
Since Stoeger's collection of Coach Guns features such high quality shotguns for affordable prices, it's no easy task to compete with them. That being said, I did find one product which gives Stoeger a run for their money: Mossberg's Maverick HS12 Thunder Ranch Over/Under shotgun. Like the Double Defense, the HS12 is super lightweight, user-friendly, and very powerful. Although I really liked how the Maverick performed, I don't know if I'd choose it over the Stoeger, especially since it's almost $100 more. Either way, these are both exceptional price point shotguns.
Model: Maverick HS12 Thunder Ranch Over/Under

Maverick HS12 Thunder Ranch Over/Under

Caliber: 12 Gauge

Capacity: 2

Chamber: 3"

Barrel Length: 18.5"

Overall Length: 35.25"

Length of Pull: 14.25"

Weight: 6.25 lbs.

Finish: Black Matte Synthetic

Sights: Rear Slot / Fiber-Optic Front

MSRP: $594
CONCLUSION
Double-barreled shotguns are back in style again, and I couldn't be happier. Consequently, more and more companies are producing lighter, stronger, and cheaper models. Stoeger, although still relatively unknown, manufactures some of the best budget shotguns on the market, and their line of Coach Guns is something you really gotta check out.