Table of Contents
When it comes to shotguns and Italian craftsmanship, Stoeger Industries – currently owned by the Beretta Holding Group – often gets ignored, without explanation. The impressive shotgun manufacturer based out of Accokeek, Maryland is known more for their over/unders and side by sides. Their latest line of affordable semiautomatic shotguns however, is pretty sweet. Although the 3500 is their most well-known model, you should check out the M3000 if you're in the market for a great bang for your buck shotgun.
The "tough as nails scattergun" epitomizes that jack of all trades, master of none idea, but that's not a knock to its quality. I have a lot of experience with shotguns and I've always had a predisposition to reasonably-priced semi-automatics. My search for the ultimate budget shotgun has led me to some interesting and underrated Mossbergs (500 and 930), Remingtons (870), and Benellis (Nova).
Let's begin our Gunivore in-depth look at Stoeger Industries' semi-automatic Model 3000. But with over a dozen variants to choose from, it won't be easy to pick the right one; we at Gunivore are here to help! Before we begin, I recommend catching a glimpse of our review of the M3500 and the entire Stoeger Industries Company.
Stoeger M3000 SPECS
Model: M3000

Stoeger M3000

Caliber: 12 Gauge

Capacity: 5+1

Barrel Length: 26"

Overall Length: 47.75"

Length of Pull: 14-3/8"

Finish: Black Synthetic

Weight: 7.4 lbs.

Sights: Red-Bar Front

MSRP: $599
Stoeger M3000 Build
There may be some questions about Stoeger's full collection of shotguns, but one thing is certain: the entire M3000 series exemplifies what it means to be a versatile and dependable field weapon. Furthermore, as a subsidiary of the Beretta Holding Group, Stoeger is privy to some of the world's finest technology, components, and techniques. In reality, that's probably the only reason they can compete with shotguns twice their price. If it wasn't for the inclusion of the Benelli Inertia Driven System and Beretta Holding Group's available resources, nobody would even bat an eye at Stoeger. Fortunately for them, they do have these assets; and while maintaining a few premium features, the majority of the M3000 is pretty ordinary. Without sacrificing any durability or reliability, Stoeger outfitted these scatterguns with run-of-the-mill stocks, buttpads, grips, triggers, and safeties.
I really liked the standard features offered with the 3000, especially its impressive choke system. In addition to shipping with a tapped barrel for quickly swapping chokes in the field, Stoeger offers each M3000 with three additional options – improved cylinder, modified, and extra full turkey choke, plus a choke wrench. Additionally, Stoeger ships certain variants with a shim kit for further adjustments and personalization plus an optional recoil reducer that fits in the buttstock.
Stoeger M3000 Performance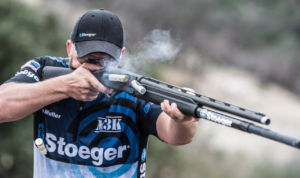 Nearly all Stoeger shotguns are reliably accurate, and the M3000 is no exception. As a 3" chamber scattergun, owners are given plenty of loading options and the 3000 handles them all flawlessly. Although many waterfowlers designed to chamber heavier loads tend to malfunction with lighter loads, this 12 gauge will cycle 2 ¾" and 3" rounds beautifully. Plus, besides for its impeccable feeding abilities, the semi-auto 3000 also cycles all kinds of cartridges and ammo super-fast.
While the M3000 doesn't have the best swing, it does offer supreme control and handling. Even more, these Stoegers deliver impressively quick target acquisition, thanks to their vent-ribbed barrels and colored-fiber-optic front sights. Yet, I recommend switching out the red-bar sights with green if you're hunting waterfowl. Nevertheless, whether it's 4 AM or 4 PM, you should have no trouble catching your target in any lighting condition.
As with any waterfowl and upland hunting shotgun, it goes without saying that your weapon will take some abuse. Consequently, Stoeger built their 3000 to handle all kinds of stress, especially water and muck. At the same time, these Stoegers are also incredibly trustworthy turkey hunters. Keep in mind though, that these affordable semi-autos need about 100 rounds to get broken in.
Stoeger M3000 Accessories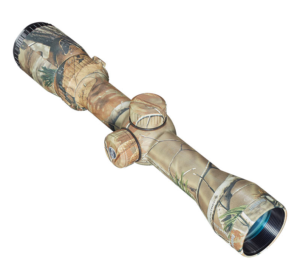 Because of the M3000's reasonable price-tag, many Stoeger owners choose to take advantage of their aftermarket options. Since its receiver is drilled and tapped for a Weaver-style rail, many shooters, especially turkey hunters, opt to attach all kinds of accessories and optics. When looking for scopes, I always check out what Bushnell has in available, and their Trophy Shotgun Scope with Circle-X Reticle 1.75-4 x 32mm is an excellent choice. However, if you're in the market for a cheaper attachment, take a look on Amazon for deals on the impressive CVLIFE Hunting Rifle Scope 2.5-10x40e.
If you're trying to upgrade your 3000 while maintaining its simplistic design, consider picking the SteadyGrip variant which will provide a major boost to your handling and accuracy. I've also seen waterfowl hunters use grip tape along the forend for added control on those swampy hunts.
Stoeger M3000 VS 3500, Mossberg 930, Beretta A300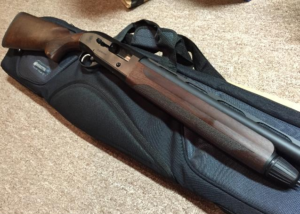 One of my favorite things about the M3000 is how many options there are. In addition to the six stock & finish combinations, the 3000 is available in 18.5", 24", 26", 28" and 30" barrel lengths. Plus, the 3000 comes in standard, compact, sporting, and defense, something the M3500 can't say. In fact, there's really not many more differences between these two popular Stoegers.; that being said, picking the right one can be tough. Besides for their different chamber size and available options, the 3500 is a more proficient field-hunting weapon. The 3.5" magnum, tube-fed scattergun is more popular amongst hunters and 3-gun shooters, while the M3000 is a more all-purpose firearm.
I've heard tons of Stoeger shooters claim that these price point shotguns rival firearms twice their price. The first time I heard this claim, I tested out the M3500 against the Benelli M2, and as impressive as the Stoeger was, the Benelli was still the clear superior. Nonetheless, I was surprised how similar these two shotguns were – Stoeger should be very proud.
To make it fair, I wanted to see how the M3000 would match up against some more comparable shotguns, like the Mossberg 930 Hunting All-Purpose Field and Beretta A300 Outlander. For starters, these are both significantly more expensive, but you'd never guess that from a performance test. That's not an attack against them; the opposite – it's a serious praise at this Stoeger's quality. The biggest advantage the M3000 has is its Inertia Driven System, instead of relying on a gas-operated system, which can cause fouling and adds unnecessary weight.
#Stoeger Fan Photo: Jeff D. and his son Brody

"One happy Target Buster! A new compact M3000 to shoot at ATA events here in Ohio." pic.twitter.com/WafJaunEum

— Stoeger (@Stoeger_USA) June 23, 2017
Conclusion
All things considered, Stoeger Industries' semi-auto M3000 is an affordable alternative to some of the most popular shotguns in the market. By choosing the impressive price point firearm, you will not have to sacrifice aesthetics, reliability, or durability; it is truly a well-rounded shotgun. If you're in the market for a new upland hunting weapon or waterfowler, you gotta check out the Stoeger M3000.