Concept guns are the epitome of gun porn and sometimes can eventually become a dream come true for some firearms enthusiasts. While many concept guns never make it to store shelves, they represent steps forward in an industry which has never been known for its complacency. The firearms industry works for the People and concept guns are a great representation of this relationship. We the people are never satisfied with the status quo and continue to push for more. A great example of this is the recent launch of the Springfield Hellcat. With more and more Americans concealed carrying, there was an increased demand for a higher capacity single-stack 9mm pistol and SA delivered. Today we are going to take a look at some of the most exciting and interesting concept guns known to the public.
Henry X Series
Henry Repeating Arms is a high-quality gunmaker who is primarily known for focusing on the past by modernizing historical rifles. However, the American company recently leaked some images and information about a potential 'X series' that would include tactical lever-action shotguns and rifles.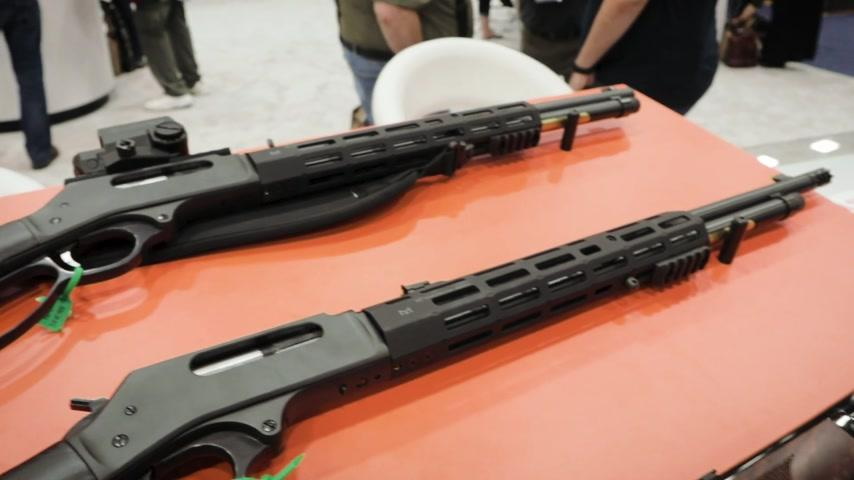 Henry clearly wants America to know that lever-action long guns aren't a thing of the past. I've been a huge fan of their rifles for years and I love watching experts man-handle their shotguns at speeds rivaling semi-autos. Now I know that Mossberg already released a tactical lever-action rifle called the 464 SPX several years ago, but I don't think it will compare to the X Series.
The Henry X Series rifle is based on their popular .45-70 model and is outfitted with an all-weather stock, Leupold red dot optic, Picatinny upper rail, and an M-LOK handguard from Midwest Industries. In the words of Henry, the X1 Concept Series is "a build meant to emphasize the modularity of the Henry Lever Action platform."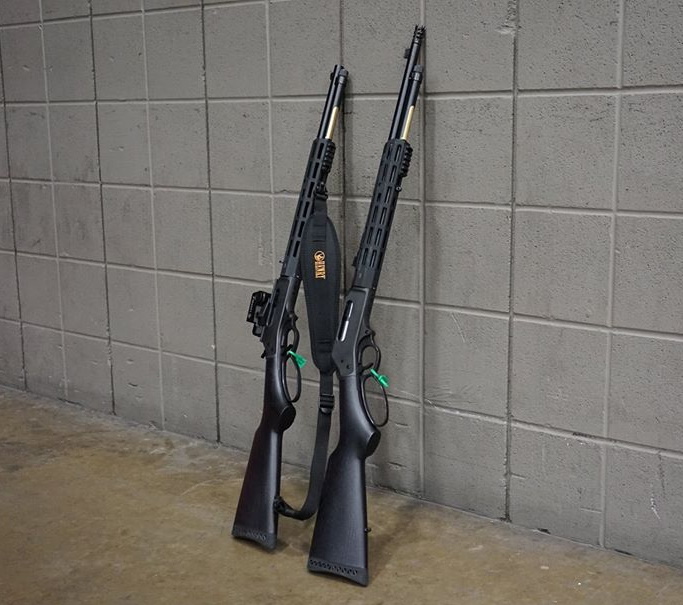 Then there is the X2 Concept Shotgun, chambered in .410 bore with an M-LOK handguard, large loop lever, fiber optic sights, and a Briley Manufacturing choke.
Textron NGSW
For those of you who haven't heard, the United States Army recently launched an initiative dubbed the Next Generation Squad Weapon (NGSW) Program. This ambitious push for more advanced military small arms might very well see the Army pull away from 5.56 NATO and see the end of the M4 carbine and M249 LMG.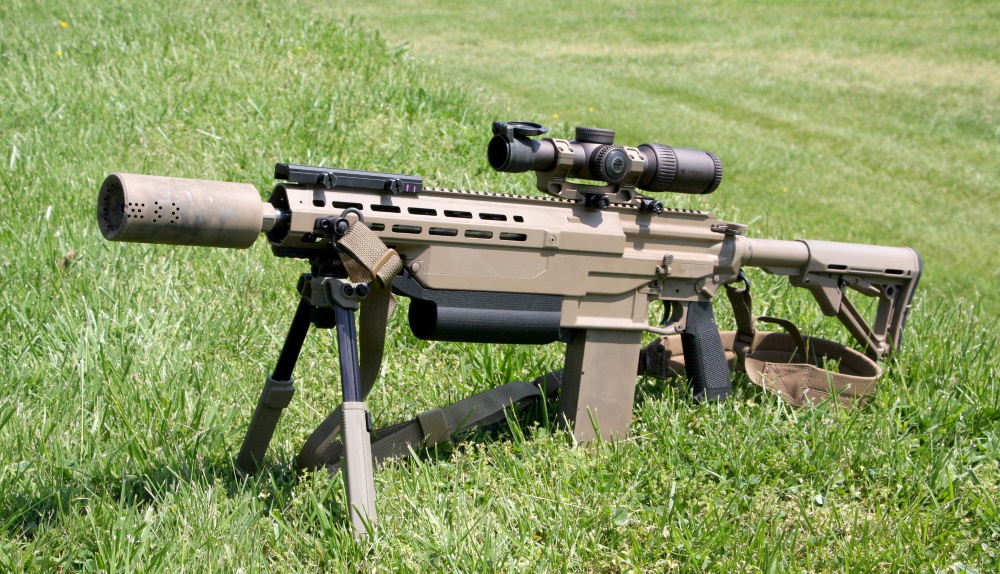 According to the Army's desired specs, the new NGSW must be chambered in 6.8mm and be capable of handling a removable flash hider and suppressor as needed. Textron's entry is an early favorite to win the massive contract but only time will tell. Their prototype is noticeably similar to the AR platform, including the location of the bolt catch and thumb-accessible fire selector. They've also added a Picatinny rail along the handguard with multiple M-LOK attachment points.

Surprisingly, Textron outsourced and has received expertise from both Heckler & Koch and Olin Winchester. They believed that building an all-star squad would give them the best chance at winning the contract, especially when competing against Sig Sauer.
Keep in mind that the Army's requirements are by no means small. They are asking for some serious demands. At the end of the day, the Textron prototype isn't perfect but there is still time to make changes. No matter who wins the contract, we may just not be ready for the big switch to 6.8mm caseless telescope rounds.
DX 12 Punisher
There has been a huge increase in shotgun innovation lately, including short-barrel models, double-barrel versions, and tactical designs. However, one designer took all of these ideas and smushed them into one seemingly non-viable concept shotgun.
The DX-12 Punisher shotgun concept created by HARDWAR3 INDUSTRIES is the epitome of a concept gun and that isn't necessarily a good thing. It is definitely cool and eye-catching but it's hard to ever see this going to production. It's got the futuristic design but with a poor choice of control configurations including the locking mechanism and fire selector.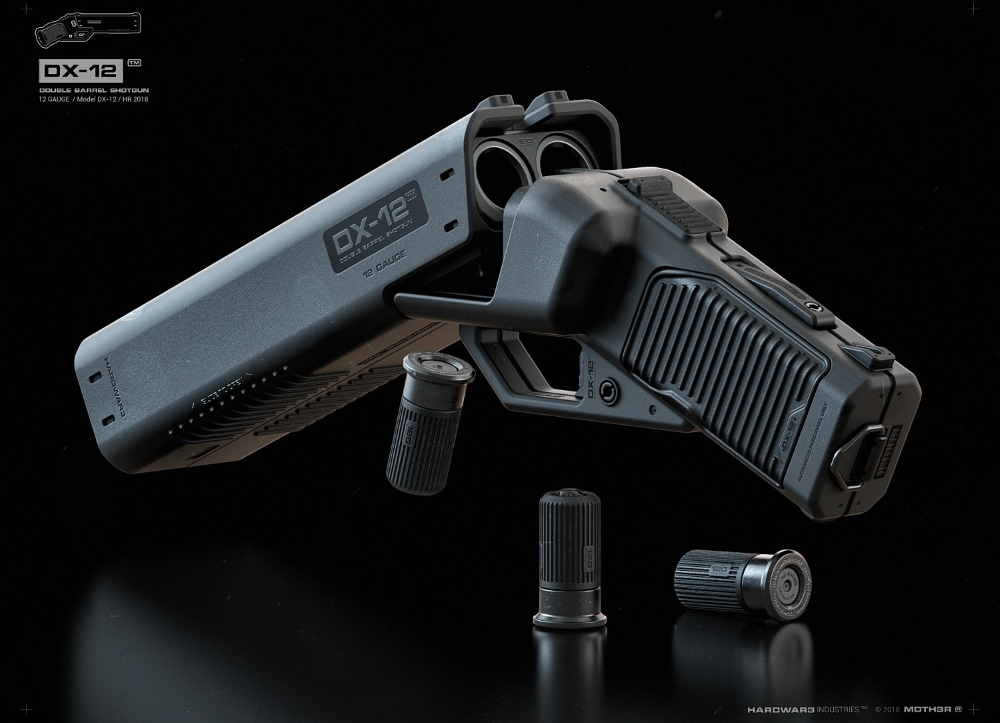 Either way, the DX-12 Punisher shotgun is something to behold and is a cool concept that we'll probably never see in stores. However, I think that's part of the point of concept guns anyway, to push the boundaries a bit and see how we can evolve the industry.
PHASR Rifle
The Personnel Halting and Stimulation Response (PHASR) Rifle is a military concept gun that is truly out of this world. The non-lethal firearm prototype was designed to incapacitate and temporarily blind targets at long ranges. The concept weapon works by firing a low-intensity laser beam (yes, laser beam) that doesn't violate the 1995 UN Protocol on Blinding Laser Weapons. The PHASR was created by the Air Force and has been in concept for over a decade. There's no telling what will be with the PHASR but it is a concept that illustrates how the military can push the envelope with firearm technology in a way that the private sector can't.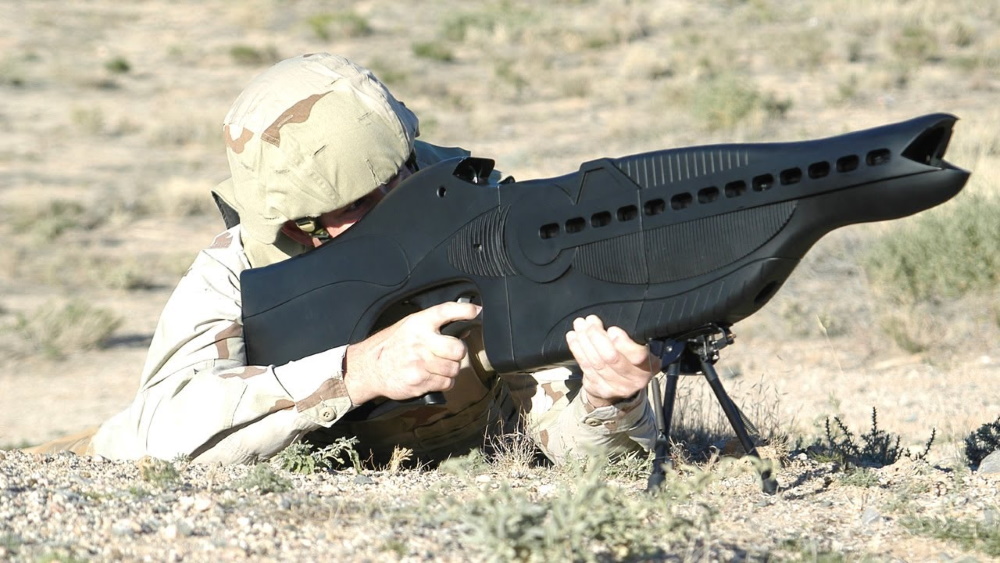 XM25 CDTE
Next on our list is another piece of military tech. The XM25 Counter Defilade Target Engagement (CDTE) System is an airburst bullpup grenade launcher that saw minimal field action in the War in Afghanistan. The Army concept gun was designed by Heckler and Koch but experienced malfunctions paired with budget cuts leading to the eventual termination of the XM25 in 2018.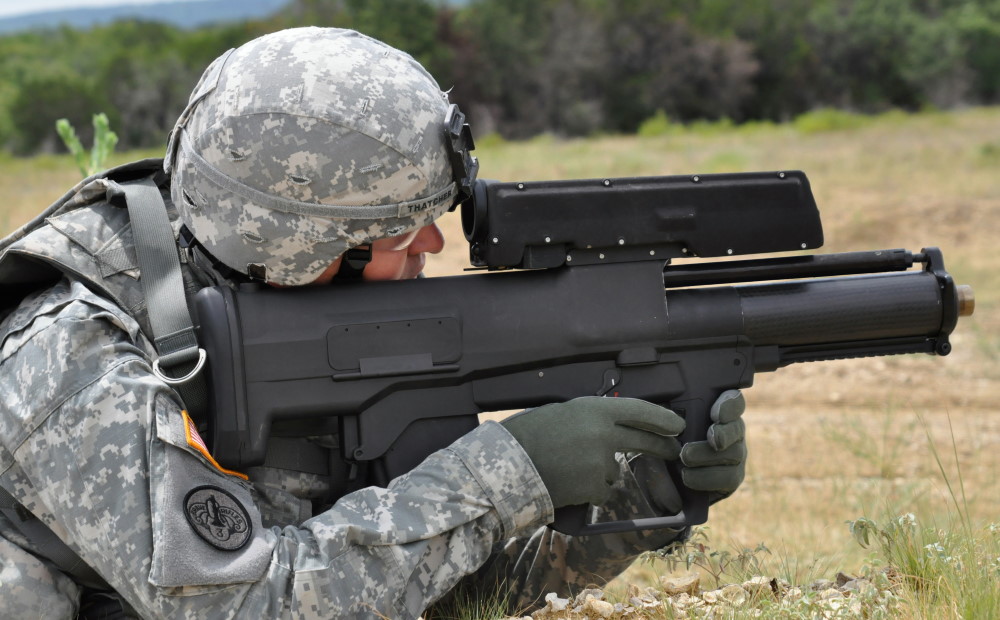 The CDTE build could fire 25mm grenades set to explode either mid-air or at the target. The genius of the concept was in the laser rangefinder to hone in the target and precisely detonate according to user specs. Studies found that the XM25 CDTE was 300% more effective than any other squad-level grenade launcher.
Thoughts? Share your comments below with your favorite concept guns!