Table of Contents
Midwest Industries (MI) doesn't have much of an online presence, yet their products are well-known and beloved by thousands of men and women in the firearms community. On the surface, MI manufactures a nearly endless list of rifle and carbine accessories for an even longer list of makes and models. In fact, they've got top-grade parts and accessories for everything from AKs to CZs. What many people don't know is that MI also produces a few fully-built firearms in-house, including .300 AAC, .556, .308, and even custom lever rifles. Once I found this out, I decided it was time I got to know the Wisconsin-based company a little better.

Midwest Industries Handguard
Midwest Industries is probably most famous for their wide-range of handguards, and trust me, there are a lot. MI has solid options for practically every configuration you can imagine. Although their most popular handguards are their impressive models designed for the AK and its many variants, they've got you covered with a nearly endless supply of top-notch options to choose from.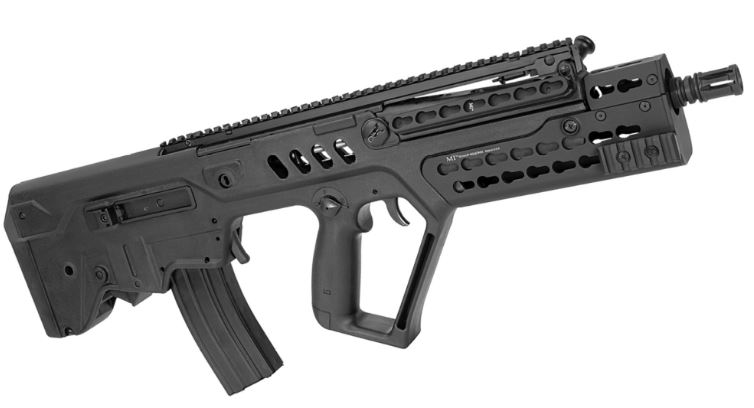 In addition to their many styles of universal handguards, MI also manufactures these accessories for specific rifles and carbines, including the best of the best and some of the most obscure firearms on the market. While their price-tag may seem a little high, the gun community can't praise these guys enough. In fact, the Midwest Industries handguards are among the most highly-rated accessories I've ever seen. Even if you're not so sensitive to the nuances of handguards, it may be worth dishing out the cash knowing that you can rest easy with the American-made premium-quality equipment.
Midwest Industries Rail
Besides for their handguards, Midwest Industries also boasts some of the best rails on the market. You may argue that a rail is just a rail, but with these, you know that you're getting top-shelf quality that won't disappoint. Similarly, MI has a pretty solid selection to choose from, including M-LOK, Keymod, and AR-15 combat rails. The AR-15 combat rails are what really stood out to me because they offer some of the best durability when compared to similar brands. MI crafted these accessories with hardcoat anodized type 3 6061 aluminum and 4140 heat-treated torque plates to ensure their premium quality year after year. Similarly, they threw on two integral anti-rotation QD sling sockets and still managed to keep them at an astoundingly slim 1.5" outside and 1.3" inside diameter. Lastly, these rails provide users with an incredible amount of attachment options thanks to their continuous MIL-STD 1913 Picatinny top rail, 7 sides of M-LOK, plus a 5-slot polymer M-LOK rail.
Midwest Industries M LOK
If you like M-LOK, then you have to check out Midwest Industries. In addition to their remarkable collection of handguards and rails, MI also manufactures a whole slew of M-LOK accessories. It's actually pretty amazing to see what kind of stuff they offer for M-LOK, like barricade stops, GoPro mounts, and even a tactical bottle opener. However, even their standard M-LOK accessories are significantly above average. For example, they've got great bipod and QD sling adapters, Surefire light mounts, and Magpul cantilever rail/light mounts, that are all worth checking out.
Conclusion
Midwest Industries is still not quite a household name yet, but I don't think it will take long. The Wisconsin-based manufacturer is responsible for some of the best firearm accessories on the market and is only getting better each year. Unlike many other companies, MI is working to perfectly balance quality and quantity, which is visible with their diverse collection.
Thanks for joining us here at Gunivore & don't forget to follow us on Facebook for more great reviews and news!