There's not much we know about Pinty Optics as a company but that hasn't stopped their online sales from rising on platforms like Amazon. Pinty is a small optics manufacturer that seemingly operates out of China but they've garnered attention for their remarkably affordable products. Truth be told, their products have the right look but their price tags leave many questioning their quality. I was also curious and got my hands on one of their newer, top-selling products in the hopes of seeing if they're any good. Let's take a closer look at the Pinty Pro Series 1x30mm Red Dot Sight with Red Laser 2 MOA.

Pinty Red Dot Optics Review
Most people who are in the market for a red dot scope know they might have to lay out some cash but there are plenty of folks who want the best red dot sight for the money. At the end of the day, the Pinty sight might seem like a cheap red dot sight simply because of its price, but that doesn't mean they aren't capable of performing.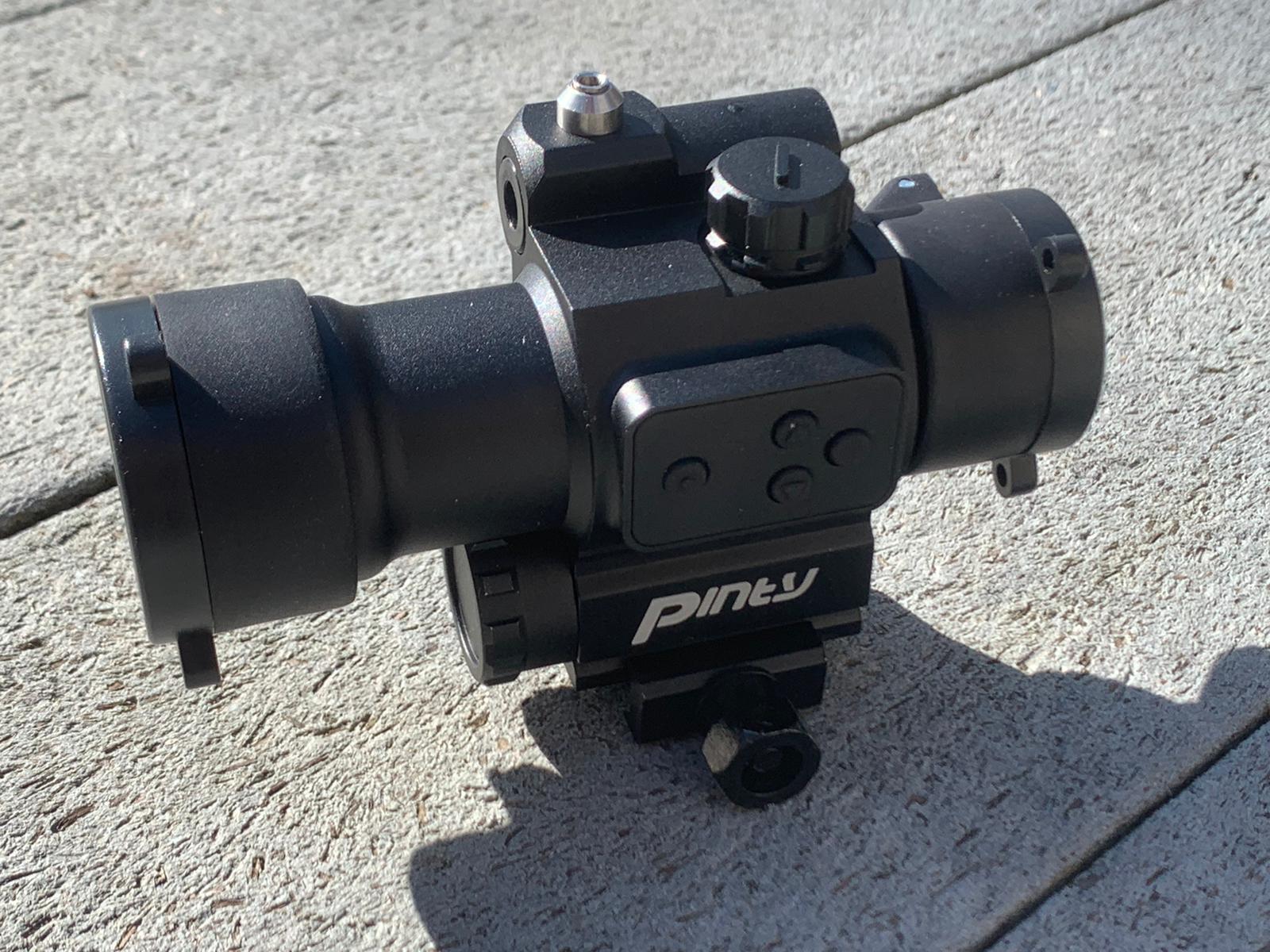 After unboxing my red dot I took a cursory glance at my new Pro Series 1x30mm Red Dot Sight and I was slightly perplexed. The sight certainly felt like it was made to be budget-friendly but it did have some nice features and controls that made it easy and pleasurable to operate. I hooked it up to my Anderson Manufacturing AM-15 Optic Ready rifle and hit the range.
The first magazine wasn't anything to write home about but things changed when I got used to the device. I specifically wanted to pair the AM15 with this red dot because both are known for being budget-friendly. Truthfully, I really had little to complain about with the Pinty sight and I had low expectations going in. That being said, this is definitely a sub-$100 red dot sight and will have trouble competing with brands like Vortex, Leupold, Nightforce, Nikon, Burris, AimPoint and Bushnell that never go out of style. In reality, there are the best sights and optics but then there are companies that offer solid options for affordable prices.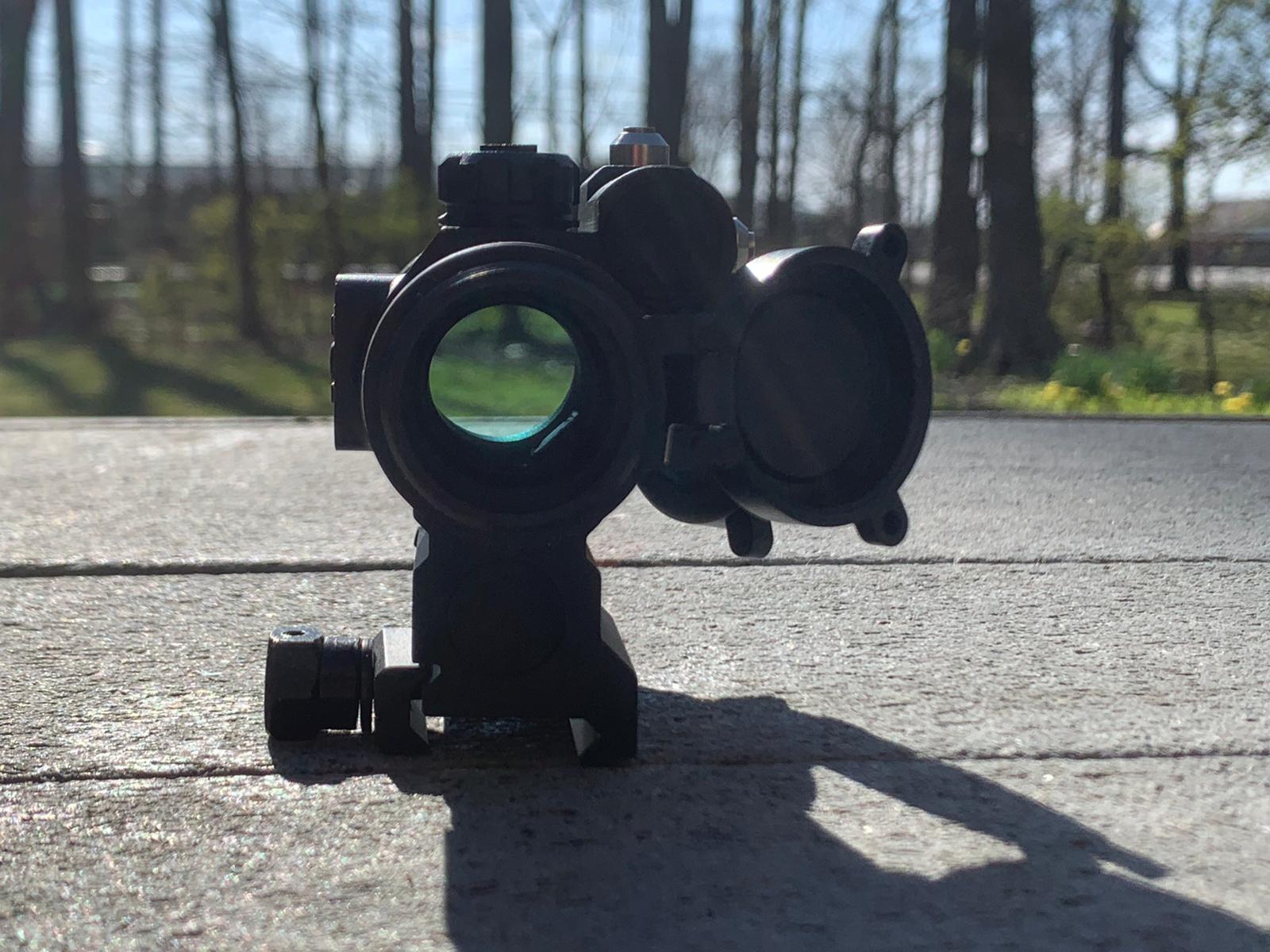 Like I said, I didn't really have any real issues with the Pinty but I believe it serves a specific purpose, namely providing shooters with a functional and affordable variant to the expensive industry leaders. In fact, I actually think the Pinty red dot sight is a fantastic option for new shooters but can also be a great option as an airsoft red dot sight for people into that stuff. It would even do well on air rifles that people are buying left and right these days.
I also wanted to see how it would handle tactical situations so I took it out in the rain and did some home defense drills just to see how it really handles some challenge. For starters, I really like how it sat on my rifles' Picatinny rails and it made maintaining a solid sight picture on the move pretty easy. I cleared all the rooms in my house in a variety of lighting and moving speeds and the Pinty didn't disappoint. Obviously, it couldn't perform as well as some of my other optics, but it performed better than expected and proved to be a valuable piece of equipment. Now, I wouldn't shoot competitively with it, but I don't think they would've expected otherwise.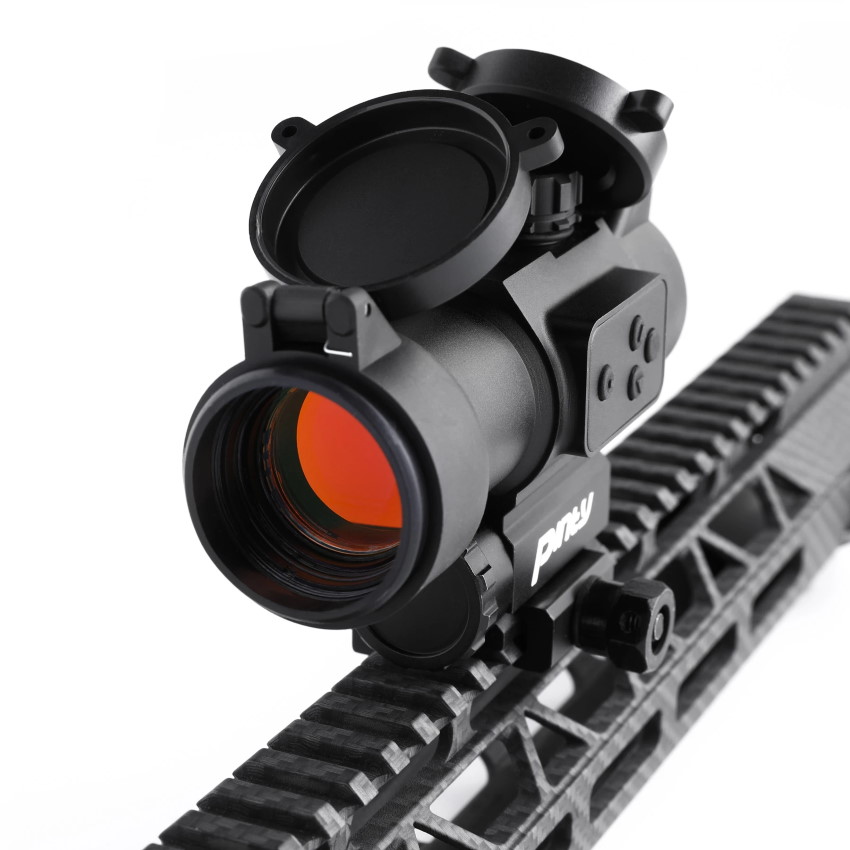 Then there is the durability of the red dot and this is where I was most concerned. The foreign manufacturing and low price tag led me to believe that durability was an issue but I was surprised. The Pro Series Red Dot is surprisingly well-built but I'd still be a bit careful with it. They built it with a strong aluminum housing that handled the rain pretty well and had a pretty decent shock-resistant construction. As an added bonus, the sight seemed to be decently fog proof which is good for round the year shooting.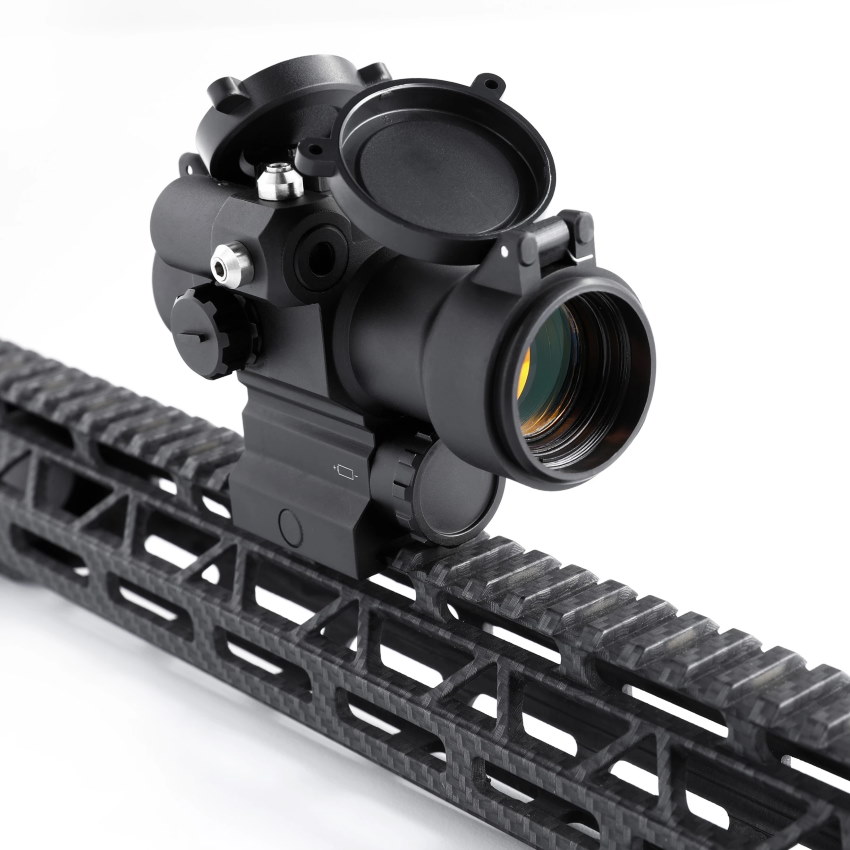 Pinty Pro Series Red Dot Specs
Power x Obj. Lens: 1x 30mm
Brightness setting: Red: 6
Lens Coating: Fully Multi-Coated
Click value moa@50yds: 2MOA
Adj. range moa@50yds: ≥60
Parallax: ≤2
Shock Resistant: Hold recoil from caliber .223/5.56 and .308/7.62
Waterproof:30CM for 30mins at 45 ℃
Nitrogen Filled Fogproof Glass
Laser Class: IIIA; Laser power less than 5mW
Durable, Waterproof 6061 Aluminum Housing
Limited Lifetime Warranty
Riser Mount Housing & Flip-Up Lens Caps
Tool-free Windage & Elevation Adjustments
50K Hour Max Battery Life for Red Dot, 8 Hour Max for Laser