Table of Contents
At SHOT show 2015 (Shooting, Hunting, and Outdoor Trade Show) in Las Vegas, Trijicon introduced their newest line – Trijicon observational optics. So far, this line includes two products: the HD Binoculars and the Spotting Scope.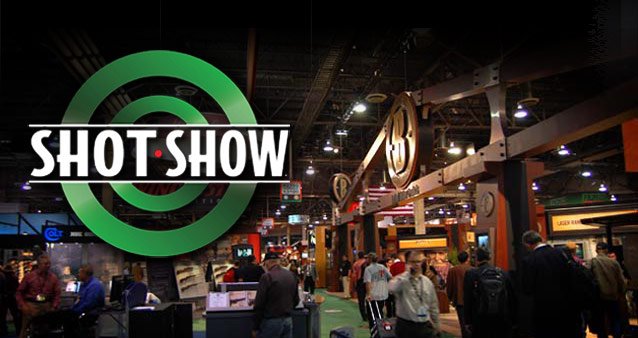 With the binoculars, two models have been released: the 8×42 and 10×42. These binoculars were invented with the hunting crowd in mind, but they will also fit the tactical shooter's purposes.
The spotting scope has only one model, the 20-60×82, which boasts what is undoubtedly the largest objective lens in the entire Trijicon catalogue.
Trijicon HD Binoculars
The Trijicon HD Binoculars are some of the toughest lenses out there. These were made to withstand harsh conditions and unforgiving environments. Whether you are on the hunt after prey, or if you are standing on top of a hill, surveying a military drill – these binoculars are definitely something you would want to have by your side.
Some tech specs of the HD Binoculars:
TBN01-C-2000000 (8×42)
Magnification – 8x
Objective lens – 42mm
Dimensions – 6.1 inches Length x 5.2 Width x 2.2 Height
Housing – magnesium
Weight – 24.7 oz.
Eye relief – 0.87 inches
TBN02-C-2000001 (10×42)
Magnification – 10x
Objective lens – 42mm
Dimensions – 6.1 inches Length x 5.2 Width x 2.2 Height
Housing – magnesium
Weight – 24.3 oz.
Eye relief – 0.67 inches

These binoculars have fully multi-coated fluoride lenses, which transmit light clearly and easily, resulting in an image which is in true color. The multi-coating also helps protect the lenses from harm. The HD Binoculars are also waterproof, and are filled with dry nitrogen to prevent the lenses from fogging up. Built for any kind of weather.
The dials are simple to use, with a center focus wheel and a right hand diopter ring. The diopter ring helps gain an ever better picture. From very bright to low light, these binoculars will give you great results.
What immediately grabs your attention when you lay your eyes on these binoculars is how small they are. It is a compact package to handle. This may sound like it wouldn't matter to some – I know, it's only a pair of binoculars. But, when you are talking about a 3-, 4-, or 5-day hunting trip – every ounce counts. It is best to travel lightweight, and these binoculars will help you to do just that.
Trijicon's HD Binoculars feel good in your hands. They are easy to grip, and a breeze to manipulate. Trijicon also includes a sturdy harness strap and hard carrying case, which is a nice touch. The binoculars may be easily mounted on a tripod, utilizing their threaded adapter.
The HD Binocular series is assembled in the U.S., and it is guaranteed under a limited lifetime warranty for defects in materials and craftsmanship.
Trijicon HD Spotting Scope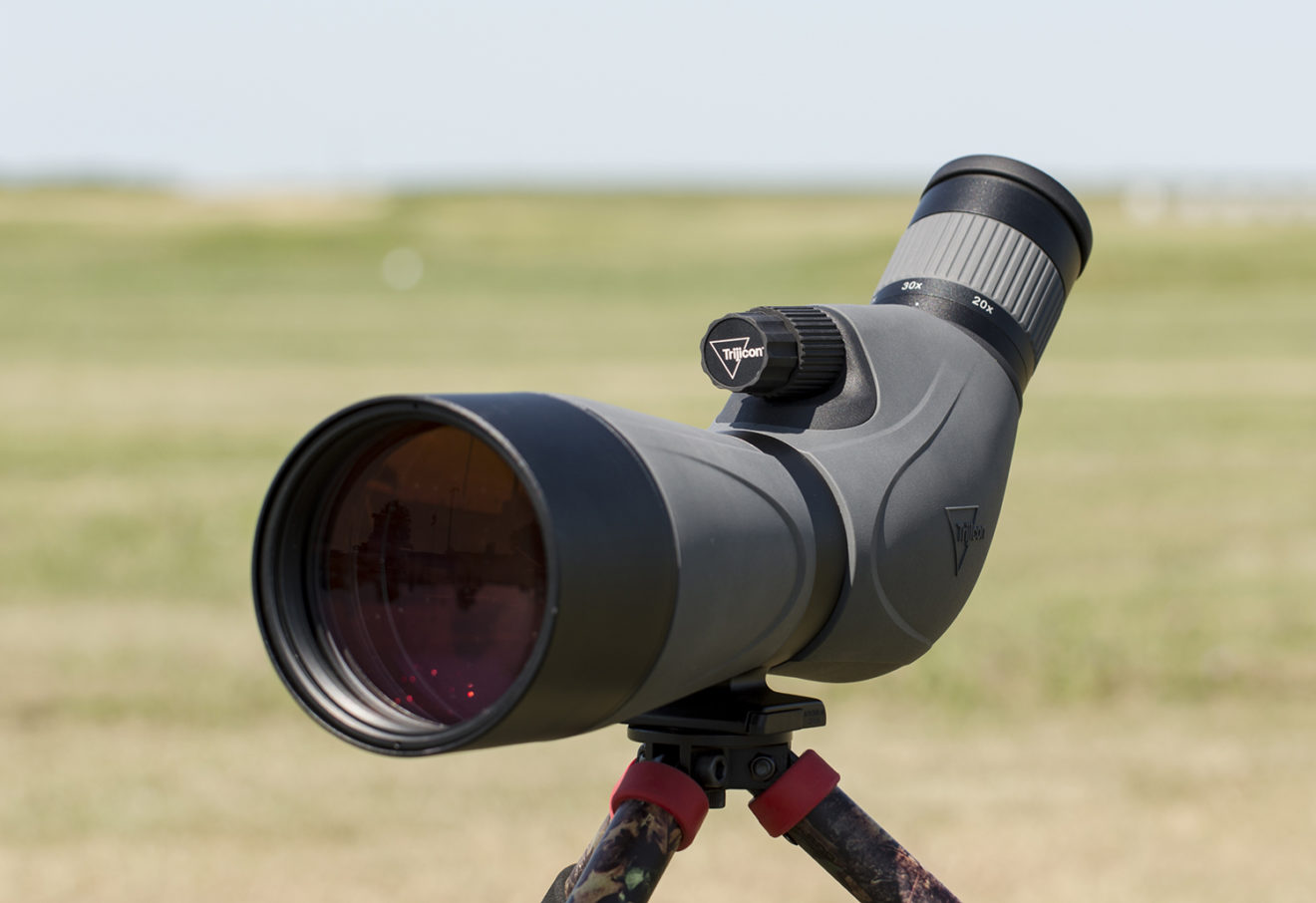 The first thing you can tell about this scope is how easy it is to change magnification and gain focus. The eyepiece dial is very comfortable to work with, as are the coarse focus tuning and fine focus tuning dials. They are coated with a rubberized armor for functionality under any conditions.
The eyepiece is interchangeable, and even though there is currently only one other option (the AC70005 – sold separately), it stands to reason that we will be seeing more lenses for the Spotting Scope before too long.
A second lens was indeed released for the spotting scope. It is the AC70005 Wide Angle 25-50x lens. It manages to deliver a wide angle view, without compromising the integrity of the image or reducing light transmission.
Tech specs of the Trijicon HD Spotting Scope:
TSS01-C-2100000 (20-60×82)
Magnification – 20-60x
Objective lens – 82mm
Length – 15.3 inches
Housing – magnesium
Weight – 63.9 oz.
Eye relief – 0.73 inches
Much like the HD Binoculars, the lenses on the HD Spotting Scope are fully multi-coated fluoride. The body is made of strong and lightweight magnesium, and it is also waterproof and fog-resistant.
The eyepiece on the scope is angled, for optimal gripping, manipulation, and comfort. The scope is designed to rotate 225 vertical degrees, without having to make tripod adjustments. That gives the viewer a very wide range of angles to work with. It is ideal for long-distance shooters, who want to check their groupings right there from the bench rest, without any hassle.
The Trijicon Spotting Scope comes with its own hard carrying case and soft carrying case. The soft case doubles as a stay-on case while the scope is being used, and it folds in a way which allows the viewer to fiddle with the focus dials.
The HD Spotting Scope is assembled in the U.S., and it comes with a limited lifetime warranty on defects in materials and craftsmanship.
The HD Binoculars and Spotting Scope are both very impressive. They are even more impressive when taking into consideration the fact that this is Trijicon's first attempt at breaking into the observation market. They have years of experience with sights and lenses of varying types, shapes, and sizes, and it makes sense that they will strike gold with the HD observation accessories.
Pricing of Trijicon Observational Optics
Trijicon's website lists the retail prices as follows:
8×42 Binoculars – $799
10×42 Binoculars – $849
Spotting Scope – $1,899
Wide Angle Eyepiece – $800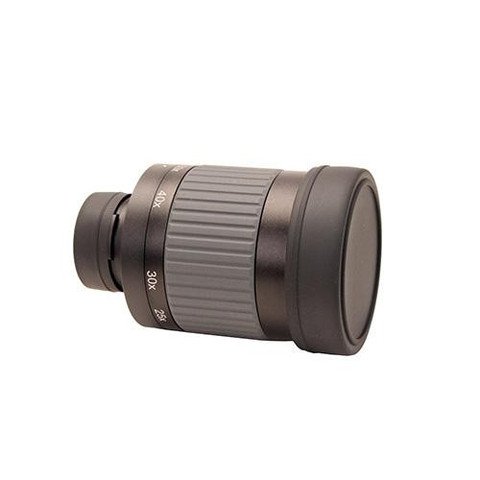 The prices vary, and you can find them for lower prices at other retailers. The price for these babies is high, but their amazing value cannot be contested. With Trijicon, you know for sure that you are getting a superior product – one made of high-quality materials, accurate lenses, and a durable, dependable exterior. A tool made to last a lifetime.
Trijicon has been making cutting-edge optical accessories for 30 years, ranging from their ever-popular ACOG scope to their relatively new archery sights. They have a long history of working with civilians (carriers and competitors), as well as law enforcement department, government agencies, and military personnel. To own a Trijicon product is to know that you are getting your money's worth, first and foremost. There are even times when Trijicon's aiming solutions exceed your expectations. Their brilliance almost takes you by surprise.
The HD Binoculars and HD Spotting Scope – these unique Trijicon observation optics are top-of-the-line, and they are suited for recreational and tactical uses alike. Clarity, image fidelity, pinpoint accuracy, durability – you'll find these are all staples of Trijicon products, and these optics are certainly no exception to that rule.
If you are an enthusiast of hunting and/or camping, you probably spent a nice amount of cash on a quality hunting rifle. It's just as crucial to have a good scope to go along with it, and models such as the Trijicon AccuPoint are well worth the cost.