Primary Arms is one of the most exciting up-and-coming companies in the firearm industry. The Texas-based manufacturer is responsible for sensational optics and guns that are both innovative and affordable. Their team is committed to providing "firearms enthusiasts, professional shooters, and servicemen and women the highest quality optics at affordable prices". Likewise, they've established one hell of a reputation for their customer service. Overall, Primary Arms is becoming the go-to firearm brands for shooters across America. While they're more well known for their collection of optics, they also distribute popular rifles, shotguns, and handguns from some of the biggest names in the business.

Primary Arms Red Dot
Primary Arms has a tremendous lineup of proprietary red dot sights in addition to distributing sights from other manufacturers. Most of these red dots offer incredible battery life while ensuring unparalleled durability.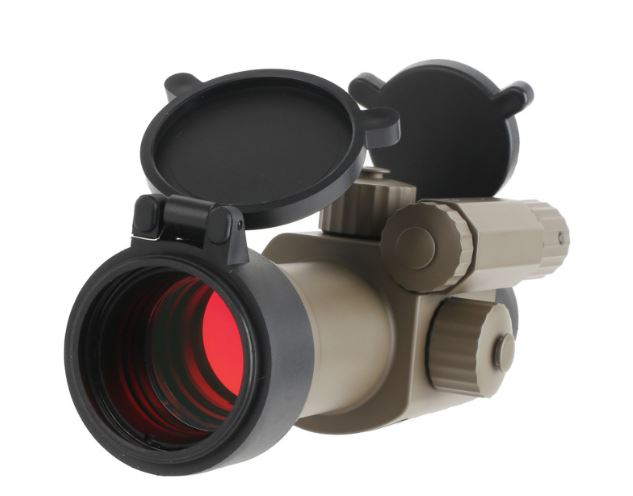 In fact, they calculated that adding extra strength was worth the additional few ounces. Besides for the hardcoat anodized finish, these sights are also waterproof and can also handle a decent amount of environmental abuse. Many people consider these red dots cheap alternatives Aimpoint, so they make a nice addition to any tactical firearm. Although they may not be as user-friendly as Aimpoints, they're still intuitive and a good choice for beginners.

Primary Arms Micro Dot
Primary Arms is most famous for their microdot red sights and they are surprisingly impressive. Although they have astonishingly low price tags, they're solid Aimpoint alternatives. These high-quality microdots offer 50,000 hours of battery life and have improved controls to give users flawless operation. Keep in mind that they're so confident in their quality that they now offer lifetime warranties for these sights. By adding a few ounces for increased durability, you don't have to worry about babying these sights.
Additionally, it's hard to beat their crisp 2 MOA red dot with one of the lowest profile emitters in the industry. Plus, their multi-coated anti-reflective lenses and 12 illumination settings make these sights great in any setting. I was really impressed with Primary for incorporating a MIL-STD-1913 Picatinny rail mount so users can attach it to practically any long gun right out of the box. Even if you don't believe me, there are hundreds of reviews online from satisfied customers that can attest to their quality. Primary Arms is the perfect example that higher cost means higher quality.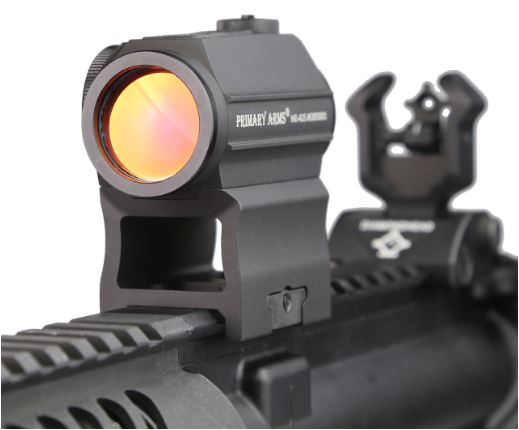 Primary Arms 1 6
The Primary Arms 1-6x24mm SFP rifle scope Gen III with the Advanced Combined Sighting System reticle (ACSS) is a fantastic accessory for shooters looking to reach up to 800 yards. The new and improved scope is shorter and lighter than previous models and even features an additional 10 MOA of internal adjustment. I attached one of these guys on my T3X TAC A1 (6.5 Creedmoor) and had a blast picking up coyotes. Although there are plenty of options and adjustments you can make with the SFP scope, it was surprisingly easy to use. The variable magnification scope offers an instinctive sighting system, plus it's a second focal plane, so it's hard not to love it.
Primary Arms 1 8
As much as I liked the Primary Arms 1×6 scope, I was really excited to try out the Platinum Series 1-8x24mm FFP scope. Although it will cost you over $1,000, the night vision compatible first focal plane rifle scope is sure to impress. Primary crafted these waterproof, shock resistant, and hardcoat anodized optics with some of the highest quality materials around. In addition to premium Japanese glass and partial red reticle illumination, the FFP scopes offers 0.1 MIL click adjustments and locking, zero-resettable turrets. Overall, you can expect incredibly fast target acquisition and a shooting experience you can be proud of.

Primary Arms ACSS
There are several Primary scopes that feature their innovative proprietary Advanced Combined Sighting System reticle. These state-of-the-art optics provide shooters with moving target leads, range estimation, and bullet drop compensation. The instinctive sighting system is great for shooters whether they're aiming at targets at 100 yards or 800 yards. In fact, the ACSS reticle is so remarkable that even Trijicon integrated the reticle into some of their sights.

Conclusion
At the end of the day, Primary Arms is making waves in the firearm industry thanks to their high-quality and affordable optics. Between red dots, rifle scopes, and ACSS optics, Primary is revolutionizing the market by providing shooters with cheaper alternatives to industry favorites. I expect them to make big strides in the next few years by expanding their repertoire.
Thanks for joining us here at Gunivore & Let us know your thoughts in the comments!