Owning and maintaining a weapon is not all fun and games; one of the most important (and neglected) responsibilities of owning a firearm is ensuring that it's well-oiled and cleaned. For a gun to perform its best, it requires regular maintenance, cleaning and lubrication. The more a gun is fired, the more gunk and carbon build-up can get stuck in between the components, which in turn can cause a serious decline in accuracy and even produce dangerous malfunctions.
To keep your gun working like a well-oiled machine you need products you can trust. But with so many to choose from, how do you pick the right one? Well, we here at Gunivore are here to help. We're analyzing the top companies to better guide you to the right product for you – and right here, we present our Slip 2000 feature. However, I recommend checking out our rundown on general firearm upkeep first!
Slip 2000 Company and Products Overview
In this installment, we're going to be taking a look at Slip 2000, a line of gun cleaners and lubricants under the SPS Marketing Inc. brand. At first glance, this is just another American-made gun maintenance company in an increasingly competitive market. Our goal here is going to be figuring out how good the Slip 2000 products truly are. For starters, you can't check out their website and catalog without coming away thoroughly impressed – the company offers a vast assortment of cleansers for all different kinds of firearms. I've broken down some of their top products to give you a general overview of the company as a whole.
Slip 2000 EWL Review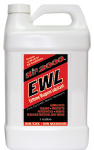 I wanted to first try out Slip 2000's EWL (extreme weapons lubricant) and I was more than impressed. Throughout my many years shooting and maintaining rifles, this may be the best lubricant I've ever come across. However, it was originally designed for machine guns, so it'll be most effective on AR-type weapons. I found that it protects way better than most other lubes out there and really kept my gun looking and performing like new. Slip claims that their EWL reduces the physical wear and tear on the moving components by 90-95%, and after just one application, I believe it.

Slip 2000 Carbon Killer isn't their most comprehensive gun cleaning agent, but it's definitely their strongest. This product was designed to dissolve carbon and lead immediately, but be careful to not use it on the outside of your gun. Give those internal components a short soak in this stuff and you can say goodbye to all that baked on carbon and gunk. To top it all off, its effective ingredients can reduce cleaning time by up to 50%.
Slip 2000 Gun Lube Review
Slip's standard gun lubricant is anything but ordinary. It is surprisingly all encompassing, and is the closest thing to a CLP that they make. Slip engineered this lube to be effective on all types of guns with the added benefit of also cleaning and protecting. The main difference between this and the EWL is the wear property; their EWL was designed to endure more wear and last up to 5 times longer. If you're a high-volume shooter I'd go with the EWL, otherwise I think the regular gun lube should be just fine.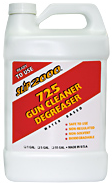 If Slip 2000's Carbon Killer is the Hulk of weapons cleaners, then 725 is the Bruce Banner. It's essentially a much more toned down all-purpose weapons cleaner. However, that doesn't mean it isn't useful; it's actually quite strong, and can get rid of some of the toughest gunk on your firearm. If you keep your gun relatively clean, then 725 should do the job just fine, but if your weapon has been neglected you might need Carbon Killer.
Other Slip 2000 Products Reviewed
Besides for their main products, Slip 2000 also manufactures field wipes, copper cutter, Extreme Weapons Grease, mats, kits, and other assorted accessories. One of the things I noticed about Slip which I didn't find by most other companies was that they're also involved in the airsoft and paintball market. Nonetheless, I recommend checking out their site to see their full range of products.
Slip 2000 General Ingredients Explained
Slip 2000's products were designed with health and safety in mind. Their cleaners and lubes are all non-flammable, non-hazardous and biodegradable – and most of them don't have that foul odor. Their ingredients, especially those in Carbon Killer, provide you with a safe and effective way to clean lead and carbon wad fouling. I also found out that all of their cleaners are water based, but their lubricants are not.
Where to Buy Slip 2000 Products
Oddly enough, Slip 2000's products aren't so easily accessible, compared to their competition. Nevertheless, they can be purchased online from Amazon, Brownells, Midwayusa, Walmart, or the company website. I tend to stick with Amazon because I trust them, the shipping is faster, and they generally have a larger stock.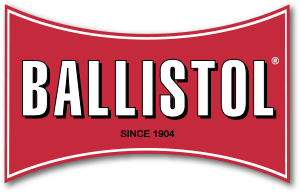 All things considered, Slip 2000 emerges as one of the top gun maintenance products out there. I was legitimately surprised at how well it stood up to the temperatures, number of rounds, and carbon build-up I threw at it, but Slip 2000 handled them all beautifully. It may not be the best in every single category, but it's nevertheless as good as they come. For instance, it may not be as eco-friendly as Ballistol or as protective as BreakFree, but it's great value makes it hard to pass up.
Conclusion
When I first looked into Slip 2000, I definitely didn't have high expectations. My buddies and I tend to be old fashioned, so we stick with the companies like Ballistol and Hoppe's; but after trying out Slip's products for myself I was more than satisfied. Furthermore, those original fears I had of them having too many products proved to be irrational. Overall, Slip 2000's cleaners and lubes are without a doubt some of the most useful, well-priced and effective products in the gun maintenance market.
https://www.youtube.com/watch?v=7vjkl4ohuOw
Be sure to check out our M-Pro 7 and Hoppe's 9 features while you're here at Gunivore!