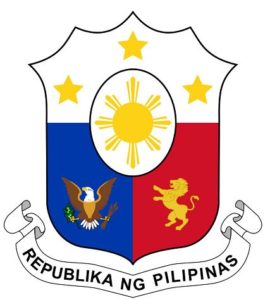 Outside of the United States, there are few countries who can even comprehend our deeply-rooted gun culture or share in our passion for firearms. Believe it or not, the Philippines are no stranger to guns. While the current situation is a bit … tricky, there are several reputable weapons manufacturers to come out of this island nation.
In today's Gunivore review, we're going to be looking at Armscor (Arms Corporation of the Philippines) in order to understand how the once humble company became a renowned weapons enterprise.
History of Armscor
Armscor's modest beginnings can be traced back to an old shop in Manilla in 1905 that did everything from selling ammunition and various automobiles to printing and trading clothing. After a few acquisitions and two World Wars, the company –now named Squires Bingham Manufacturing Inc. – finally obtained the necessary government permits to manufacture firearms.
A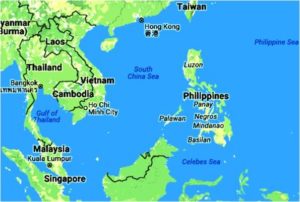 t this point, they determined to direct all of their resources to their gun business, and it paid off big time. However, it wasn't until the 80's that they became the Armscor the world has come to know and love. It was during this period that they expanded internationally and really started developing. While maintaining their headquarters in the Philippines, Armscor opened facilities in Nevada then eventually in Montana. As a matter of fact, Armscor has been exporting to over 50 countries across the globe. Since their big expansion in the 80s, some of their most significant moves include procuring the Rock Island Armory and releasing their own brand of ammunition.
After 100 years, Armscor has grown exponentially while still sticking true to their roots. Once they acquired Rock Island Armory, Armscor dedicated themselves to the 1911 market but that doesn't mean they neglected their other firearms. In fact, they actually have a pretty solid line of revolvers, shotguns, and rifles –let's take a look!
Armscor Products Overview
One of Armscor's most popular handguns is their 1911 Tac Series. As one of their premium pistols, the Ultra CS has plenty of top-notch features not included in their more affordable choices. While it may not be the most typical 1911 in the market, it certainly took the base model and gave it some serious upgrades. In addition to the Tac Series, the Filipino company offers several nuanced options to choose from.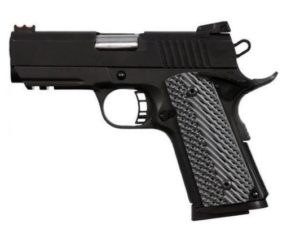 Model: Armscor (Rock Island Armory) Tac Series Ultra CS
Caliber: .45 ACP
Capacity: 7
Barrel Length: 3.62"
Overall Length: 7.125"
Width: 1.3"
Height: 5.12"
Weight: 2.25 lbs. (Unloaded)
Sights: Rear Low Profile Adjustable MPS1 / High-Visibility Dovetailed Fiber Optic Front
MSRP: $786
For a more traditional 1911, check out the GI Standard model; the classy 70 Series design offers impressive simplicity, reliability, and of course, durability.
One of my favorite Armscor 1911s has got to be the XT Series –these remarkable multi-caliber handguns are capable of chambering the increasingly popular .22 Magnum. Of course, you gotta check out their MAPP MS in 9mm for a modern and affordable take on the 1911 that offers incredible concealability and control.
While you're here, check out Taurus' similarly impressive collection of 1911's.
Revolvers
Although Armscor's revolvers may not be as popular as their 1911s, their collection of (mostly) snub-noses is full of great CCWs. In one of my previous reviews, I mentioned that the M200 is one of those hidden treasures that once you find, you have to share with everyone. Even though the.38 Special revolver packs a powerful punch, Armscor ingeniously managed to boost its control. In an effort to keep the M200's handling in check, the Filipino company attached one of the best grip systems I've ever seen on a revolver, plus they totally reconfigured its trigger to be lightweight and crisp. Lastly, Armscor's leading revolver features a durable and intimidating all-black Parkerized finish that's sure to leave an impression on anyone who sees it.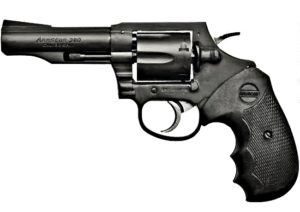 Model: Armscor (Rock Island Armory) M200 Revolver
Caliber: .38 Special
Capacity: 6
Barrel Length: 4"
Overall Length: 8.75"
Weight: 1.76 lbs. (Unloaded)
Sights: Fixed Wide Square Notch Rear / Fixed Ramp Front
MSRP: $275
The other Armscor revolver to check out is their M206 with a similar blackened build. Because of its smaller build and spurless design, this is by far their best revolver for concealed carrying. Plus, while still packing 6 rounds of .38 Special, it is a great choice for self-defense.
Think these are good? Wait until you see the Top New Revolvers and the Best CCW's of 2017!
Rifles
This Filipino/American bolt action is one of the most underrated rifles in the industry. While the M22 is pretty standard, it chambers the uncommon and unbelievably fast Armscor 22 TCM round. It's the small details that are easy to overlook, so make sure to notice the Rock Island rifle's incredibly comfortable and elegant hand-checkered Philippine wood. One of the most impressive things about the M22 is that if you don't like the limited 5-round magazine, the rifle is capable of chambering Rock Island's 22 TCM 1911 17-round magazines. The M22 is a great starter rifle due to its affordable price and manageable recoil.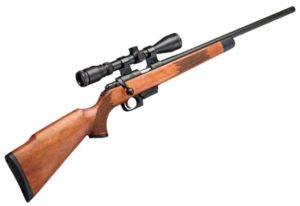 Model: Armscor (Rock Island Armory) M22 TCM Bolt Action
Caliber: 22 TCM
Capacity: 5
Barrel Length: 22.76"
Overall Length: 41.14"
Height: 8"
Width: 3.39"
Trigger Pull: 4.0 – 6.0 lbs. (1.81 – 2.72 kg)
Twist Rate: 1:16
MSRP: $454
One of Armscor's main tactical rifles in their MIG 22 and frankly, it's a dud. Besides for just looking like junk, it also has several reliability and durability issues. That being said, there isn't much to complain about its accuracy – that is if you can get it to feed reliably. Unfortunately, most of their other rifles are also subpar. In this lineup, I can really only recommend the TCM and maybe the M1600.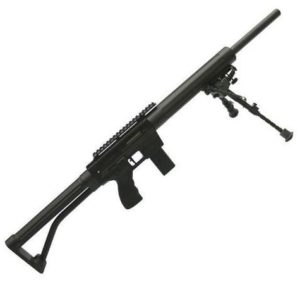 Model: Armscor (Rock Island Armory) M1600 SA
Caliber: .22LR
Capacity: 10 Rounds (15-Round Extended Mags Available)
Barrel Length: 18.25"
Overall Length: 39"
Weight: 6.5 lbs. (Unloaded)
Sights: Rear Peep / Front Post
MSRP: $202
Shotguns
The most common Armscor shotgun by far is their good-looking M5 12 gauge. Unfortunately, this price point firearm affirms that you get what you pay for. While it may be eye-catching, its performance and reliability are seriously lacking. Besides for its notorious feeding issues, it's also lacking several key features that people look for in a shotgun. I definitely don't recommend the M5 for sport or self-defense; I would only suggest buying the M5 as a starter shotgun for newcomers. Nevertheless, I do gotta give them credit for its smooth action and two-cartridge pocket in the polymer buttstock.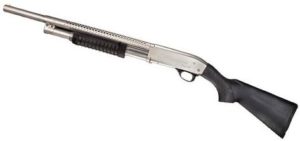 Model: Armscor (Rock Island Armory) M30 M5
Caliber: 12 Ga
Capacity: 4+1
Barrel Length: 20"
Overall Length: 40"
Weight: 7.5 lbs. (Unloaded)
Sights: Front Bed
Finish: Matte Nickel
MSRP: ~ $200
However, knowing that their shotgun line was seriously lacking, the Filipino-American manufacturer recently launched several new models. In fact, some of these new shotguns show some promise, including their S40 Over/Under, S605 Tactical, and VR60 Standard GC. On paper, these new models seem to have addressed many of the issues of the M5, but it's still unclear whether they can withstand the test of time for performance and durability.
If you're in the market for an affordable shotgun, you do NOT want to miss our in-depth look at the best options the industry has to offer.
Armscor Ammunition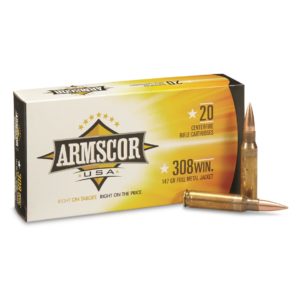 Say what you will about Armscor's firearms, but you can't deny their incredible line of ammunition. In addition to their competitive pricing, all of their cartridges are SAAMI and CIP compliant. As such, their rifle, pistol, and shotgun ammo is trusted by competitive, military, and target shooters alike. In spite of this, Armscor really shines due to their own innovative 22 TCM cartridge. These rounds were intended to be an inexpensive alternative to .45 ACP so you can bet your ass that they are seriously fast and powerful.
Caliber: .22 TCM
Grain Weight: 40
Bullet Type: JHP
Muzzle Velocity: 1,875 FPS
Muzzle Energy: 312 Ft/lbs
Velocity @ 100 Yards: 1,480 FPS
Ideal Purpose: Target / Plinking
MSRP: $19.99 / Box of 50 Rounds
Future of Armscor
2017 was a great year for Armscor-Rock Island Armory – This year has already seen the release of their M22 TCM Tactical Rifle, Rock Ultra CCO, XT 22 Magnum, and the MAPP FS TCM9R. The release of these improved designs, plus their new line of shotguns, suggests that 2018 will be even better!
Save the dates! pic.twitter.com/4mmzzSXWYY

— Armscor (@armscor) December 3, 2017