Table of Contents
A cursory look at Daniel Defense (DD) could lead anyone to believe that the Georgia-based firearms manufacturer has been around for years, but the truth is, they only opened their doors in 2002. Headed by the charismatic and clever Marty Daniel, the premium AR-15 developer has consistently exceeded all expectations. In fact, the young enterprise has already secured two major Indefinite Delivery, Indefinite Quantity (IDIQ) military contracts. Although still considered a small-business, DD has already been featured twice in Inc. Magazine's Top 5000 list of the fastest-growing private companies in America. In those two crucial years alone, Daniel Defense displayed a three-year growth of over 250%. Our goal in this week's Gunivore Company Overview is to get a better understanding of this up-and-coming gun maker and their products – This is our rundown of the uncompromising Daniel Defense firearms manufacturer.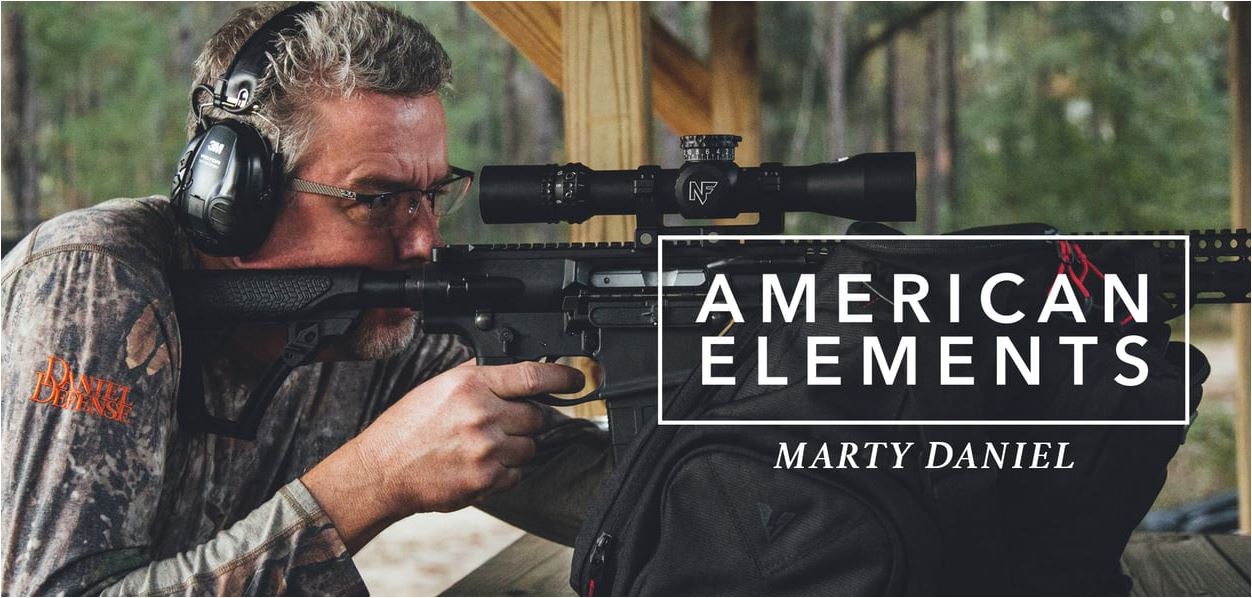 History of Daniel Defense
Adversity has always been a driving force behind Marty Daniel and this impetus has led to their continuous success. After failing out of Georgia Southern University twice, Daniel was determined to keep pushing. Eventually, he graduated with a degree in electrical engineering and ended up working in the garage door business. After a few long years of unfulfilling work, he was invited by a friend to blow off some steam at a gun range with the original Colt AR-15.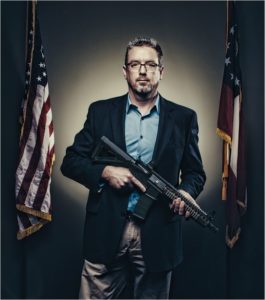 Shortly afterwards, Marty purchased his first rifle but was unhappy with its construction. Like most original ARs, his rifle had a carrying handle, but he wanted a flat top. Determined to build the firearm he wanted, Daniel convinced a local manufacturer to produce the gun of his dreams. However, because they would make no less than a hundred units, Marty sold the rest with the intention of supporting his newfound hobby. But something clicked that day that led to his decision to open up his own brand. He had the will and the skill, all he needed was the team and the necessary funds. When the Savannah, Georgia-native couldn't come up with that kind of money, his father put up their ancestral farm for collateral. With the odds stacked against him, the risk his father so willingly took, paid off in just a few short years.
At this point, Marty Daniel hoped to zero into the AR market and revolutionize the stagnant AR-platform. His initial plan was to tweak rail systems from big-name manufacturers, but after being rejected, he took matters into his own hands. After opening up his own workshop and teaming up with a local machinist, Daniel set his sights on making these standard rifles more customizable. Within just a few months, these innovative rail systems were already making appearances in U.S. Army marksmanship competitions. Then, realizing the potential for his products, Marty attended SHOT Show and was cautiously approached by reps from the Navy who pitched one hell of a proposal. After seeing his ingenuity and potential, they solicited Daniel to create an innovative M4 forend rail system for the United States Special Operations Command (SOCOM). Keep in mind that at that time, the brand-new business was barely turning a profit from their limited original M4 rail and sling loop sales. Long story short: Against all odds, Marty Daniel and his tiny team won the lucrative military contract with their Rail Interface System II (RIS).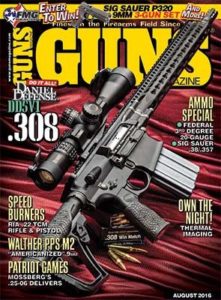 Within the next two years, Daniel Defense delivered thousands of these forends to SOCOM, manufactured their very own quick-detach (QD) rail mount, and entered into yet another competitive military contract contest. While the British SA80/L85A1 was still a useful and modern rifle, the UK's Ministry of Defense was looking to update it without having to forfeit the whole weapon. Consequently, every one of these HK long guns now has a Daniel Defense Picatinny accessory rail. Even after all these years, the small firearms enterprise still holds these two prestigious contracts.
Now that business was really starting to pick up, Daniel and his growing company were forced to expand to a bigger manufacturing facility. Then, seemingly out of nowhere, Marty Daniel decided to engineer his very own AR-15. Don't forget that this was all happening before DD even moved into their new location in Black Creek, Georgia. I don't know what propelled the man to do it, but he quickly put together a masterpiece just in time to unveil it at the 2009 SHOT Show. The result was the DDM4 V1: An AR-15 whose spec sheet reads like an all-star lineup. Simultaneously, Daniel Defense acquired one of the only hammer forge machines in the country which enabled them to pump out world-class barrels for themselves and even for other industry-leading manufacturers. While many other gun makers rely on outsourcing for this feature, Daniel was committed to keeping as many components in-house to ensure quality-control and production levels. This major boost in business forced the once-tiny company to expand once more, this time adding a 90,000 sq. foot facility in South Carolina.
At this point, Daniel Defense was becoming a force to reckon within the AR-market. Then, with one of their biggest moves in years, Daniel launched their Ambush line of hard-hitting hunting rifles. It was right around this time that I started following them, especially after their next big-time release. Next thing you know, Daniel came out with one of the biggest innovations in the history of rifle technology. After realizing the high demand but low supply of suppressors and the newly-released .300 AAC Blackout cartridge, DD decided to combine these two to make the most desirable rifle on the market. This breakthrough invention was christened the Integrally Suppressed Rifle (ISR) and was an immediate hit at its unveiling at the 2013 SHOT Show. And would you believe it, they had to expand again – this time with two separate additions to their Black Creek manufacturing facility.
Daniel Defense Semi-Automatic Rifles
Before I even get into Daniel Defense's extensive lineup of premium rifles, I must say that their demand has gotten so high that they've had to temporarily suspend their online sales. Furthermore, they also had to halt their once-popular Build Your DDM4 custom future just so they could focus on keeping their reliable suppliers stocked. However, after a several month hiatus, the Build Your DDM4 page is back up and running.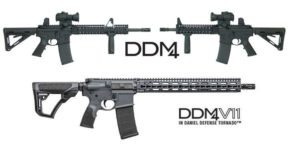 The biggest problem with Daniel Defense's AR-15s is that with nearly 50 available models, how do you find the one that's right for you? For starters, it's important to understand that many of these variants are just alternate finish options. The next way to narrow done your search would be to pick a caliber, and DD only manufactures 5.56mm NATO, .300 BLK, and 7.62x51mm (.308 Win) chambered-rifles. Now is where it can start to get tricky. If you have a pretty solid grasp of what you're looking for, then you can decide between five barrel lengths and four gas systems. One of the biggest sources of contention among AR-15 enthusiasts is regarding rails, and Daniel Defense offers nearly all of their models in your choice of Key-Mod or M-LOK plus a few other premium options.
Ever since the release of the original DDM4, Daniel Defense has kept these Mil-Spec rifles a part of the family, albeit with constant upgrades. Currently, we're at the DDM4V11 Pro which features a rifle-length gas system and an 18" cold-hammer-forged barrel complemented perfectly by their SLiM KeyMod rail system. The craziest thing is that the DDM4V11 would be the best rifle for almost any other company, while it's basically the cheapest in Daniel's collection.
Although I've never actually heard a real complaint about anything Daniel Defense-related, I have heard a few comments saying "that all of their rifles look the same". But take a closer look and you'll see that there are a few standouts, like the one of a kind MK18. This SBR (short barrel) rifle, often used by Special Forces around the world, is as tactical as it gets. As one of DD's most unique weapons, the MK18 features lighter, glass-infused polymers, the patented Bolt-up System, and flared mag wells for faster reloads on the go – oh and did I mention that it's available for under $2000?
The next masterpiece in the Daniel catalog is the DDM4-300s. Like the MK18, this AR-15 is an SBR but chambers the popular, hard-hitting .300 AAC Blackout cartridges. It's rifles like these that make picking one practically impossible; the revamped DDM4 features all the same premium DD qualities, like a cold-hammer-forged barrel, but packs a pistol-length gas block and the DDM4 Rail.
Daniel Defense recently unveiled their newest addition to their already impressive collection of rifles with the DD5V2 at this year's 2017 SHOT Show. The biggest update to these 2nd generation ARs was the addition of the M-LOK attachment technology on their 15" Picatinny rails. While this may seem like a small thing, even unnecessary to some, Daniel believes that even the tiniest tactical mods can make game-changing differences. But to keep things innovative and exciting, DD's team of expert engineers incorporated their new 4-bolt connection system, an optimized upper receiver, an improved bolt carrier group, and a configurable modular charging handle. Although these industry-leading tactical rifles will put you back some cash, they're worth every penny.
These rifles are clearly in a league of their own – Check out our rundown of the top new AR-15s to see who can even come close.
Daniel Defense Ambush Series Hunting Rifles
In one of their first major expansions as a company, Daniel Defense released their series of Ambush rifles. But these are not your run-of-the-mill big-game hunting rifles; the DD .308 Winchester features a spec sheet out of your dreams. In addition to the DD-standard premium features like the 2-stage Geissele SSA Trigger and ambidextrous capability, the Ambush boasts one of the best finishes you'll find, in their hydrographic Realtree Xtra durable coating. Plus with the Daniel Defense proprietary KeyMod rail system and free float barrel, you have a nearly endless list of aftermarket options that won't put a dent in your performance.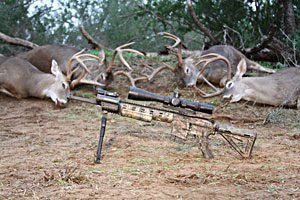 Model: DD Ambush
Caliber: .308 Win (7.62x51mm)
Capacity: 5
Barrel Length: 18"
Overall Length: 35.375" – 39"
Weight: 8.6 lbs.
Finish: Realtree Xtra
MSRP: $3,096.00
Daniel Defense Rails
Ever since Daniel Defense began selling rifle components, rails have been their signature product. Their consistently expanding repertoire of rails is arguably the best in the business, and their two big-time military contracts attest to this fact. By combining contemporary designs, astonishing durability, and innovative technology, DD is the standard by which all other manufacturers are judged. The MK18 RIS II is their first and questionably most revolutionary rail to date. Soon after developing this groundbreaking component for SOCOM, Daniel engineered the Omega Rail, which was the first drop-in free-float system for ARs. In addition to their Aircraft Grade Aluminum Mil-Spec construction, the Omega rails are probably the lightest and easiest to install in the entire industry.
Nevertheless, their MFR Rails really give the Omegas a run for their money. By utilizing the lightweight M-LOK attachment system, adding anti-rotation tabs, providing ambidextrous sling swivel capabilities, and offering compatibility with several different length gas systems, the MFR is simply out of this world. Lastly, Marty Daniel and his team went on to release the DDM4 and SLiM Rails to make their catalog even more ridiculous. If you thought you couldn't enhance a Daniel Defense Rail then you should check out the SLiM rail, which appropriately stands for "slim", "lightweight", and "modular".
This next section of Daniel Defense's catalog is not something you see every day. The innovative arms developer first got into the silencer business just a few years ago when they released the first-ever Integrally Suppressed Rifle, and have since gone on to engineer independent suppressor systems. Although they may look and feel heavy, DD wanted to concentrate on making it the ultimate durable silencer without worrying too much about its weight. At the end of the day, the state-of-the-art 3D printing process managed to cut down the weight to about 17 ounces. So while this isn't the lightest suppressor, they did a hell of a job considering its heavy-duty nickel-based alloy construction.

Furthermore, by employing the most advanced technology, their reinforced blast chamber was able to effectively lower overall noise levels by an average of 35 decibels to achieve sub-140 at the shooter's ear. To sweeten the deal, each DDWAVE Suppressor comes with a corresponding muzzle brake and a coupling mechanism for fast attaching/detaching without any tools. Lastly, these nearly universal DD devices can handle a variety of calibers, effectively minimizing sound and recoil on a ton of different weapons.
The DDM4ISR is arguably one of the most advanced rifles open to the civilian market. And although it is certainly not cheap, it is arguably the ultimate tactical weapon. Designed to chamber the popular .300 AAC Blackout round, this unique rifle is insanely durable, accurate, and ergonomic. Like any other Daniel Defense gun, this is what you want in your hands in any defense situation. The standard pistol-length gas system, fluted barrel, and sub/supersonic abilities make this one of the most versatile ARs around.
Daniel Defense Proprietary Ammunition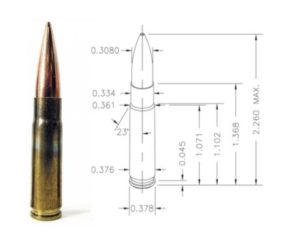 I must admit that I didn't know Daniel Defense manufactures their own line of ammunition, but nevertheless, I wasn't surprised. While they only produce one type of ammo (for now), it is one of the best money can buy. That being said, these subsonic .300 Blackout rounds are seriously expensive but will live up to their price tag. These hard-hitting bullets were designed for target shooting and home defense, so I don't recommend using them for hunting.
Model: .300 AAC Blackout (7.62x35mm)
Grain: 220
Velocity: 1098 fps (16" Barrel)
Ballistic Coefficient: 0.324 (G7)
Quantity/Box: 30
MSRP: $50
DD Grips, Stocks, & Magazines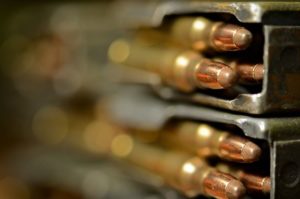 Like the rest of Daniel Defense's catalog, this section features excellent upgrades or replacements for any rifle. In addition to offering vertical foregrips, they also market several styles of pistol grips, collapsible buttstocks, and even deals on combinations of the three. Although these products have slight finish variations, they are all the same in that they are lightweight, ergonomic, and ultra-durable. Take the Tornado collapsible buttstock for example; DD crafted these tactical mainstays with innovative glass-infused polymers, strategically-placed rubber overmolding, and ambidextrous QD swivel attachment sling connection points.
One of their more unknown products is their high-capacity magazines, that are only $20 by the way. In case you had any doubts about them, DD engineered these 32-round mags –to chamber 5.56mm & .300 AAC Blackout – to the exact proportions of the industry-standard 30-round mags. And like every other Daniel Defense product, these are highly-durable, extremely lightweight and ergonomic, and of course, super reliable.
Other Aftermarket Options & Accessories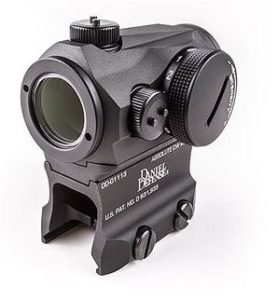 Ever since Daniel Defense chose to become a self-sufficient company, the Georgia-based manufacturer has produced some of the industry's best parts and accessories. While none of these products are offered with much variety, who needs variety when you have A+ quality, gorgeous designs, and impeccable performance. Besides for the reliable small parts, including KeyMod Bipod Adaptors, QD Swing Swivels, gas blocks, and all kind of accessory mounts.
Whether or not you own a Daniel Defense rifle, if you're looking to boost your AR-15, DD has industry-leading upper and lower parts, tools, (surprisingly impressive) iron sights, bolt carrier groups, and charging handles. My favorite component of this section is their unbelievable muzzle devices. Do yourself a favor and check out the DD Muzzle Climb Mitigator (Gen II).
What's Next for Daniel Defense?
The fact that Daniel Defense has done more innovation in the past 15 years than most companies do in 100 excites me like you wouldn't believe. This company is the future of the AR-15 market and I'm practically holding my breath to wait and see what they come out with next. Over the past decade, the Georgia-based firearms enterprise has expanded several times, ultimately enabling them to become one of the only self-sufficient weapons producers in the world.
Daniel Defense 2018 News
DD has been on the rise ever since their debut and 2018 has been yet another year of incredible growth for them. While the impressive company has been split between two locations, DD finally reunited all their manufacturing under one roof is their new 300,000 square foot Black Creek, GA headquarters. They have always viewed themselves as a tight-knit business, and this certainly shows they are committed to making that a priority. Although not even 20 years old yet, DD invested nearly $30 million in their new HQ, so you can expect even bigger things to come.
Daniel Defense is one of the best up-and-coming firearms brands – Check out these other rising stars of the industry: Kahr Arms, Kel-Tec, & Barrett Firearms.