Glocks, you either hate 'em or love 'em but you can't deny their popularity. They are consistently among the top-selling pistols in the world and can be found among civilians, law enforcement, and military alike. While the Austrian manufacturer typically dominates the CCW category, they recently launched a new pistol that stands out from the rest of their catalog. Glock finally debuted their first rimfire pistol and it made some noise throughout the gun community. The .22LR G44 looks just like the G19 but many wonder if Glock has what it takes to take on the rimfire niche. Let's take a look at the new G44 and see for ourselves. 
G44 Rundown
I'll start by saying that loading a Glock with .22 rounds was weird. The last three major debuts from Glock included the G19X, G17 & G19 upgrades, and the G48 and G43X. It's safe to say that they have focused primarily on law enforcement- and military-friendly pistols in addition to their collection of tactical CCWs. However, the G44 was a step far out of their comfort zone, being a primarily civilian firearm not built for concealed carrying. Nevertheless, some argue that Glock created the G44 to be a training weapon for shooters before upgrading to the G19 or other 9mm Glock option. In that case, the G44 offers shooters the controls and feel of a regular Glock but with a cheaper and more manageable .22LR operation. I got my hands on one for a day of plinking and I wasn't disappointed. I don't particularly like Glocks but there wasn't much to complain about here.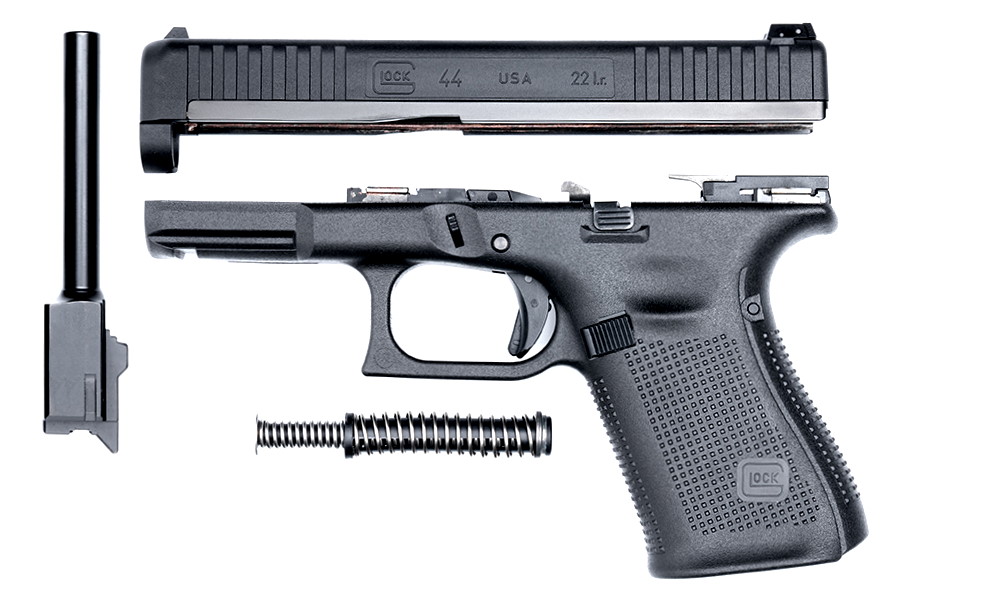 Previous Glock shooters will have no trouble adjusting to the new Glock 44 since it follows the classic Glock design. Basic features include the standard Glock polymer frame and magazine, adjustable plastic sights, and striker-fired trigger. Like the other Gen 5 Glocks, you'll notice there aren't any finger grooves on the grip which may bother some but Glock seems to be sticking with that design. Likewise, they threw in a few modular rear grip straps to enhance the shooter's control, plus an ambidextrous slide stop and a flared mag-well.
Overall, it's exactly like shooting a Gen 5 Glock 19 with the exception of the .22LR rimfire difference. In fact, the G44 even fits into most G19 holsters and mag pouches I could find. This was another key that they created this as a training pistol for their more "advanced" models. Nonetheless, I had a good time plinking with the .22, but I love shooting .22 so I'm easy to please in that regard. When I took a closer look at the G44 and the G19 there were a few things that stood out. For instance, the G44 weighed half as much as the G19, which probably has to do with the 9mm barrel. Furthermore, while the G44 was slightly skinnier, they shared the same length and height.
Glock 44 Specs
Model: G44
Caliber: 22LR
Capacity: 10-Round Mag Standard
Barrel Length: 4″
Overall Length: 7.3″
Height: 5″
Width: 1.26″
Weight: 14.6 oz (Unloaded)
MSRP: $389
Magazines
While they do look quite similar, there were a few major differences between the G44 and G19 triggers. For instance, the G44 has these raised ridges on the backside of the mags, which can help in tactical situations I guess. Like many other .22LR mags, these were easy to load and easy on the fingers. However, I should mention that there were a few failures to load when I used dirty rounds but that can be expected.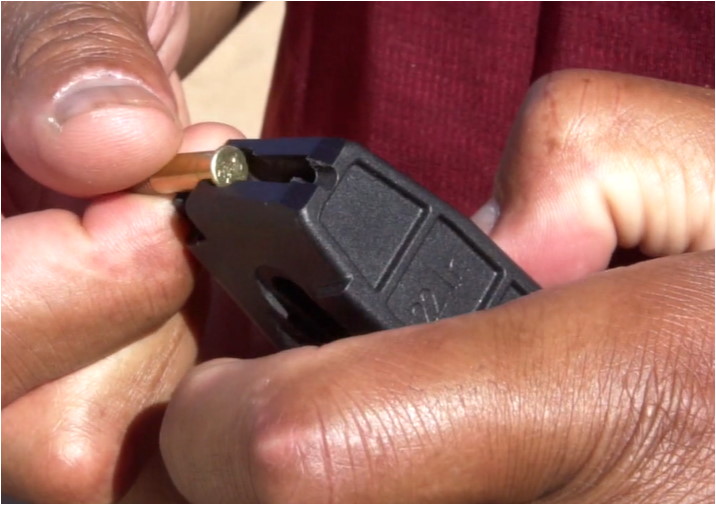 G44 Shooting
I wanted to use a variety of ammo to properly test the Glock 44's shooting ability so I checked my stash of .22 and brought out Federal Champion 36-grain HP, Blazer 38-grain LRN, Remington Golden Bullet 40-grain high-velocity LRN, and some CCI Quiet 45-grain LRN. I started with targets 10 yards downrange and eventually made my way up to 50 yards. I should be clear that this is definitely not a competition pistol but it still does offer some great plinking. I don't usually measure my groupings but I was curious how I shot with the G44 and was able to keep my 10-shot groups just below 2-inches at 20 yards. I should also note that I ran a few mags with a mix of ammo and had no problems so long as the ammo was clean.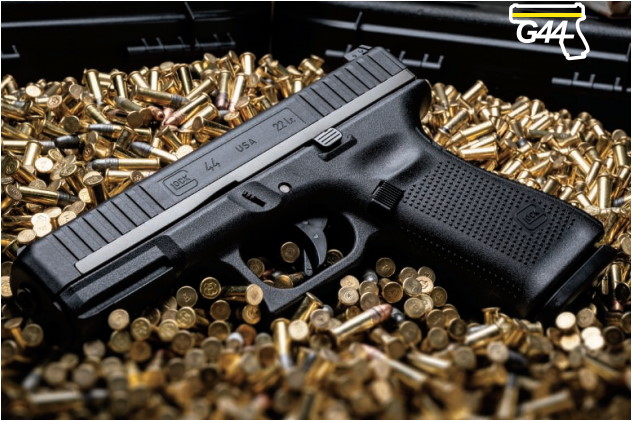 Conclusion
At the end of the day, the Glock 44 was a fun gun to shoot that I will never own. I don't really love the way Glocks feel and shoot, plus there are far better .22LR pistols out there. I think the G44 is best suited for folks looking to train for using other Glocks, especially youth shooters. In fact, if there are young men and women out there who want to carry a G19, G17, or other Glock, this is a great buy. Start with this, get used to the feel of shooting and carrying, and see if Glock is right for you.