In this article we're going to walk through the best Smith & Wesson M&P knife to carry alongside your Shield, and exactly what makes it so great.
You know Smith & Wesson makes awesome guns, but did you know they make awesome knives? Smith & Wesson knives fly under the radar for many gun owners, but that's about to change. Knives come in handy daily for all kinds of tasks with everything from opening boxes to peeling an apple. First, a quick history of the brand.
M&P Name
Smith & Wesson got its start in 1852, and after various corporate changes, now operates out of Springfield, Massachusetts. Fast forward to over a century later with the M&P pistol line launching in 2005. M&P pistols debuted a new polymer frame style that was geared toward law enforcement officials and was adopted by over 100 departments in the first year.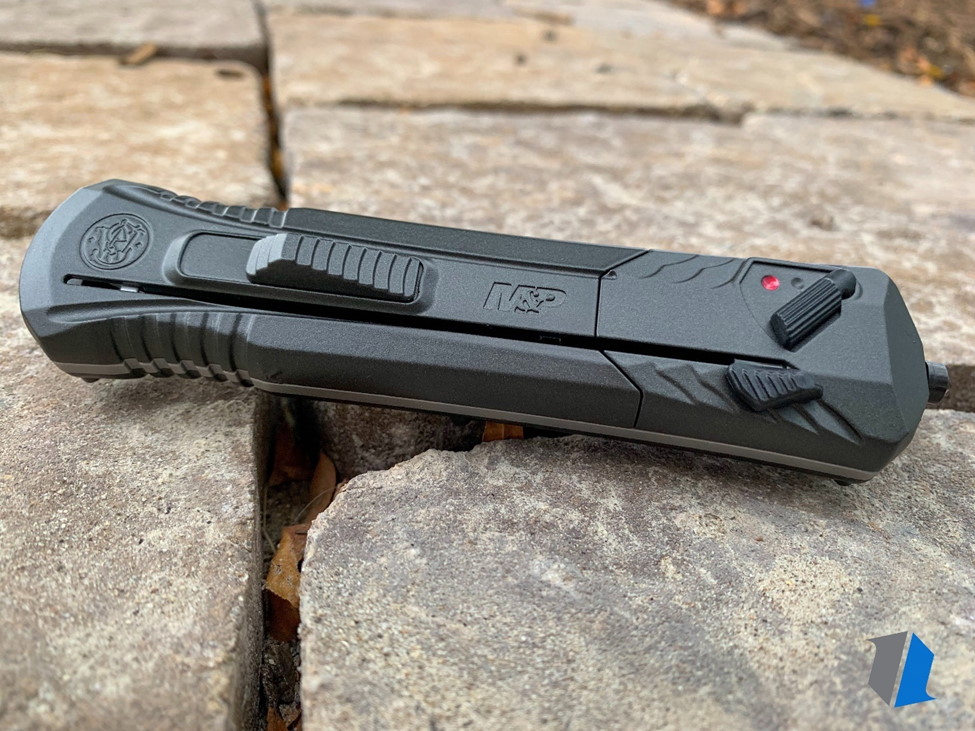 M&P today is synonymous with affordable quality. Not only do law enforcement officials carry M&P gear, but average and competitive shooters of all types do as well. The Bodyguard, Shield 9 and Shield 40 have taken the concealed carry world by storm and are three of the best options available today.
Knife Specs
Overall Length: 8.875"
Blade Length: 3.50"
Handle Length: 5.375"
Action: Out the Front Spring Assisted
Blade Steel: AUS-8
Handle Material: Aluminum
Weight: 5.87 oz.
Glass Breaker
Safety Switch
Colors: Gray, Green, Tan
Price: $44.95
M&P Knife Materials
M&P OTF knives are built to not break the bank. Nothing about the materials on this knife scream top-of-the-line, but they are perfectly serviceable and will last with use. Aluminum handles can be found on a wide range of knives.
Wait, aluminum? Many people hear that and they're surprised that aluminum can be a good, durable metal for knives. This isn't your average soda can aluminum and will be able to take years upon years of use.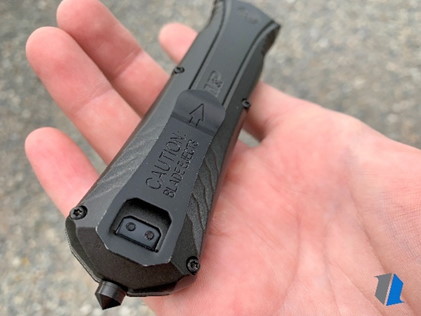 The AUS-8 blade steel is known as a budget steel. The greatest aspect of AUS-8 is that it is easy to sharpen with all kinds of different sharpeners. It will hold an edge for a decent amount of time and is pretty corrosion-resistant. The blade is coated as well, which will inhibit rust.
The single-action on this knife allows for rapid blade deployment with a slide of the switch. The thumb button can then be pushed on the top of the knife and the blade retracted using the slide. The safety is a cool feature that isn't available on many knives. It gives extra peace of mind that the blade can't be deployed when it's in the pocket.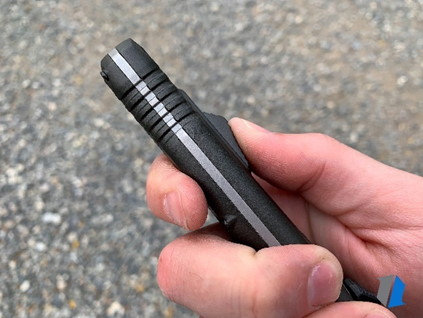 For the price, this M&P OTF knife is a great option to carry alongside your Shield.
M&P Knife Quality
Because M&P has a great reputation for quality, many people expect that from all their products. You can find Smith & Wesson guns in pretty much all price ranges. Their knives are a little bit of a different story as they focus only on affordable knives with every one of them coming in at under $85.
I've touched on the quality of different materials of this knife, so let's talk about the feel. When you hold it in hand you can tell it's a sturdy blade. It has a good amount of heft to it weighing in at close to 6 ounces, but it isn't too heavy to where you wouldn't want it in your pocket. It's relatively slim and fits nicely both in hand and in pocket. The firing switch is smooth and the blade retraction is easy.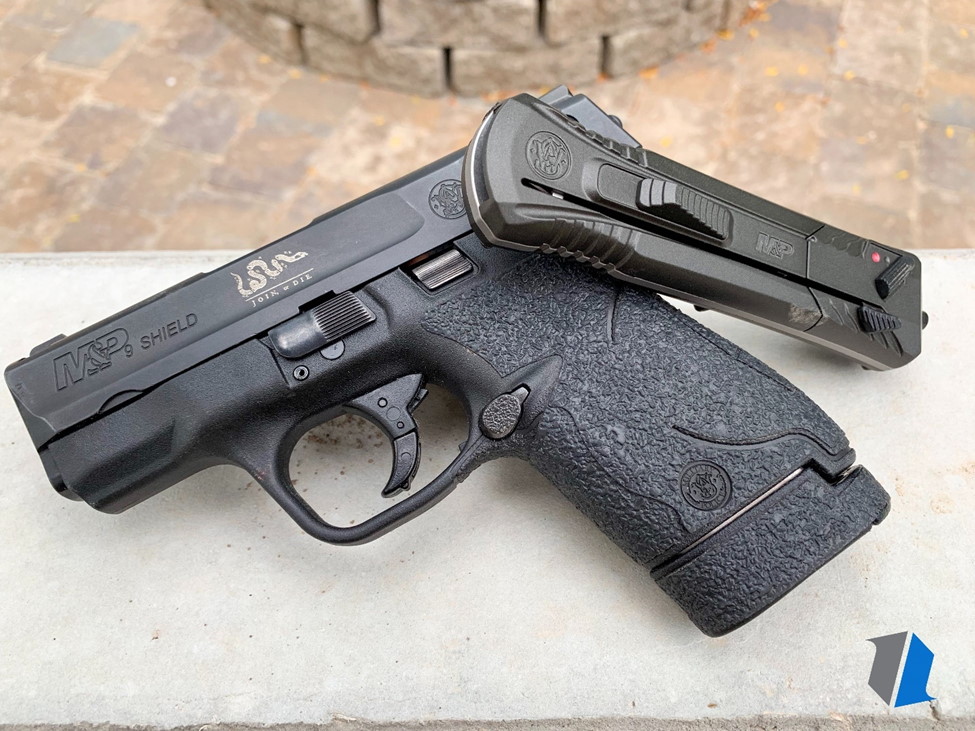 Does It Stack Up?
The knife market is saturated with expensive OTF knives. From Microtech to Benchmade and Guardian Tactical, you can easily spend hundreds of dollars on a good OTF knife. While these high-end knives have their places in the knife market, the M&P OTF lineup does as well.
Like I mentioned above, Smith & Wesson M&P knives aren't set out to turn heads with premium materials. Their focus is producing a quality product that isn't going to break the bank. At just $45, these knives are a great. When you think of it as a complement to your EDC lineup and concealed carry, this knife is priced right in that affordability sweet spot.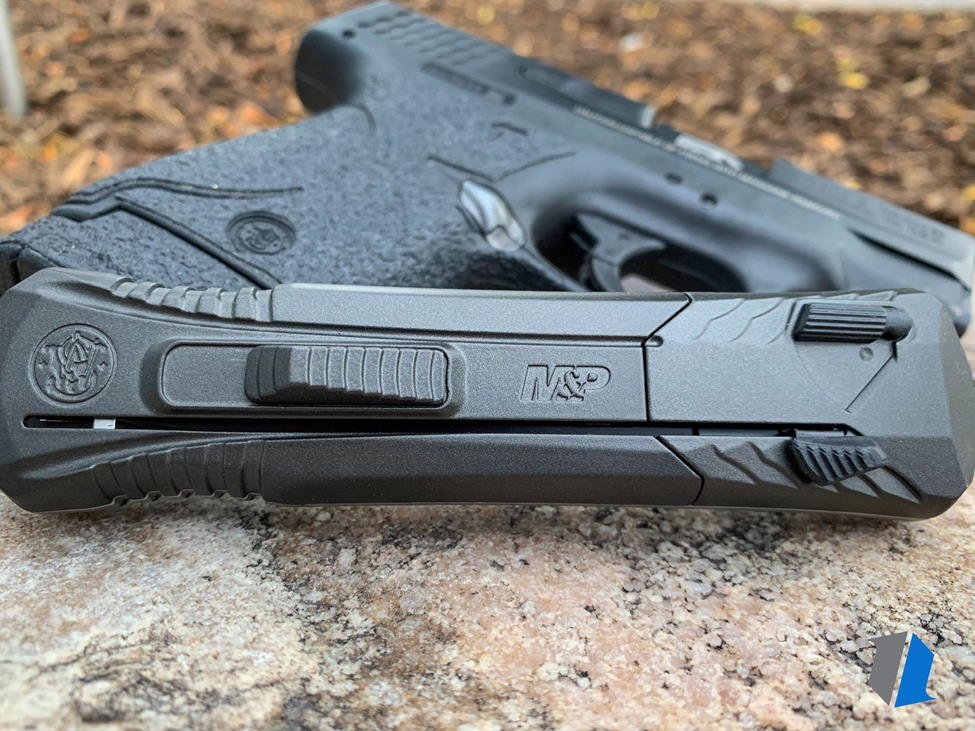 OTF Knife Use
Out the Front knives are cool. That snappy sound and rapid deployment make them appealing to all types of gear lovers. That said, there's a stigma around OTF knives that they're not as functional as regular folding pocket knives. While the introduction of a spring-assisted action allows more parts to fail, you can rest assured knowing these M&P knives are built to use.
OTF knives need lubrication to function. There are plenty of knife lubes out there, but you can also use your favorite gun oil. Spray some compressed air in there and put some drops down the opening where the blade comes out then fire the action a few times. This will keep it from gumming up and causing any misfires. As long as the knife is maintained and you're not burying it in sand and dirt, this knife will function like it's supposed to.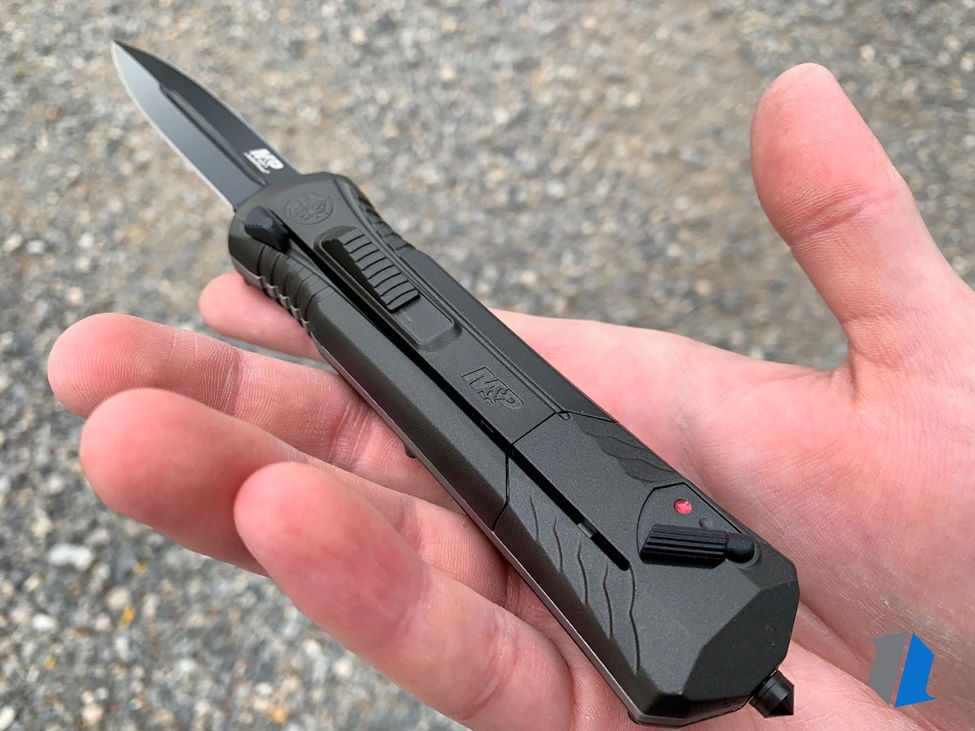 Conclusion
There you have it, folks. Whether you carry your Shield daily or save it for the range, Smith & Wesson M&P knives are great to have around. Keep one in pocket or put it in your gear bag and you'll be good to go. The spring-assisted OTF action is great when you need an easily deployable blade and it's just a joy to use.
For just $45, you could do much worse than to have one of these riding along in your pocket.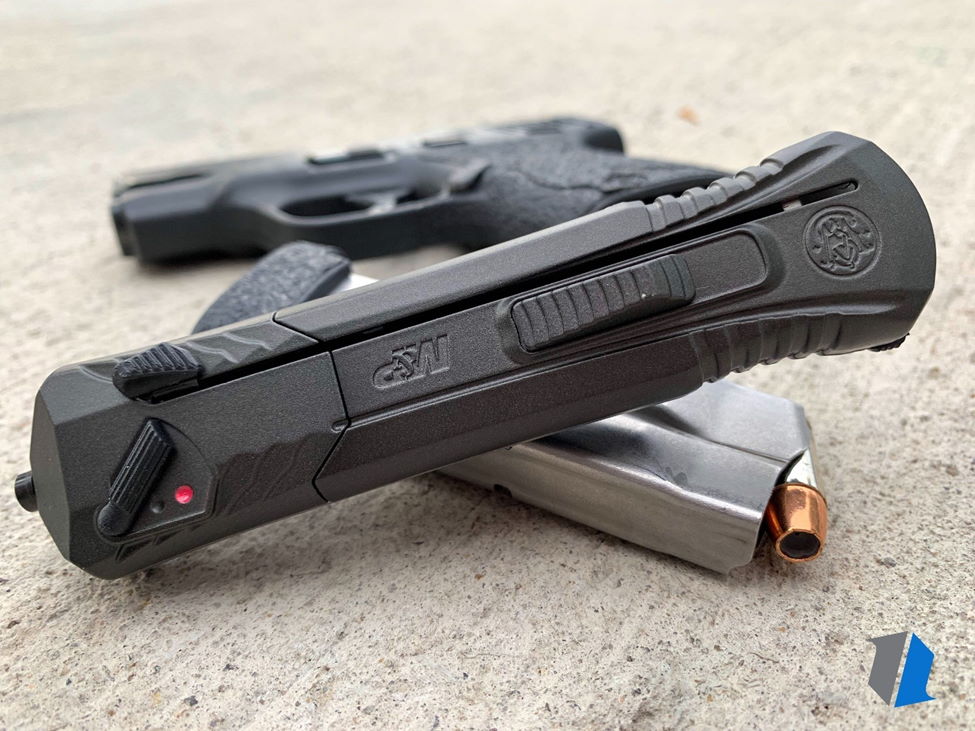 Disclaimer
Out the Front knives have received a lot of criticism through history. They were initially banned with the Federal Switchblade Act of 1958, but have made been made legal in some areas of the US. That's SOME areas. Be sure to check your local laws before purchasing or carrying an OTF knife.
Knife Rights and AKTI are both hard at work in repealing outdated knife laws and can help answer any legality questions you have.
* This guest post is brought to you by our friend Trevor Brown *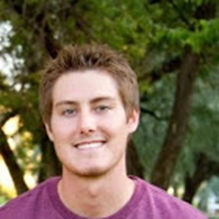 Trevor is the SEO Specialist at Blade HQ and loves all things sharp and pointy. When he's not playing with knives you can find him at his local outdoor gun range, on the lake, or doing his best to stay out of trouble in the great outdoors.