Table of Contents
Not only has Taurus produced an impressive line of firearms, they have produced a diverse line of firearms. The company has built a catalogue ideal for target shooting, concealed carry, and home & personal defense. Besides for crafting their own models, they've also perfected the art of reproducing classics. In addition to their early replicas of popular Smith and Wesson guns, Taurus also constructed hugely successful replicas of the Beretta 92 and Colt 1911. In today's review, we're gonna be looking at the PT92, Taurus' reproduction of the classic Beretta pistol.
Towards the end of the 20th century, Taurus had a bout of good fortune when they stumbled upon an agreement with the classic Italian firearms company, Beretta. Beretta had won a contract to supply weapons to the Brazilian Army, but agreed to build a new plant in Brazil and employ Brazilian workers. Once their contract expired, Beretta decided to sell their plant to Taurus.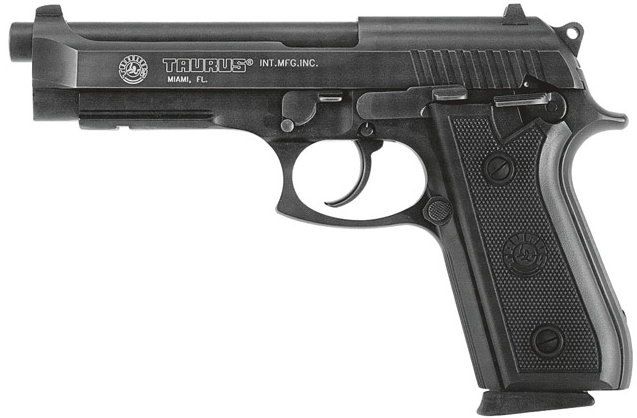 This was a huge blessing for them because along with the new factory came the experienced workers and tons of Beretta's ideas and equipment. Shortly afterwards, Taurus released the PT-92 pistols which were based on the Beretta 92 pistols but with several modifications and improvements.
Taurus PT92 Pistol Specs
• Model: PT92
• Caliber: 9mm Luger
• Capacity: 17+1
• Weight: 34 oz. unloaded
• Overall Length: 8 ½"
• Barrel Length: 5"
• Action: DA/SA
• MSRP: $497.83
Taurus PT92 Pistol Build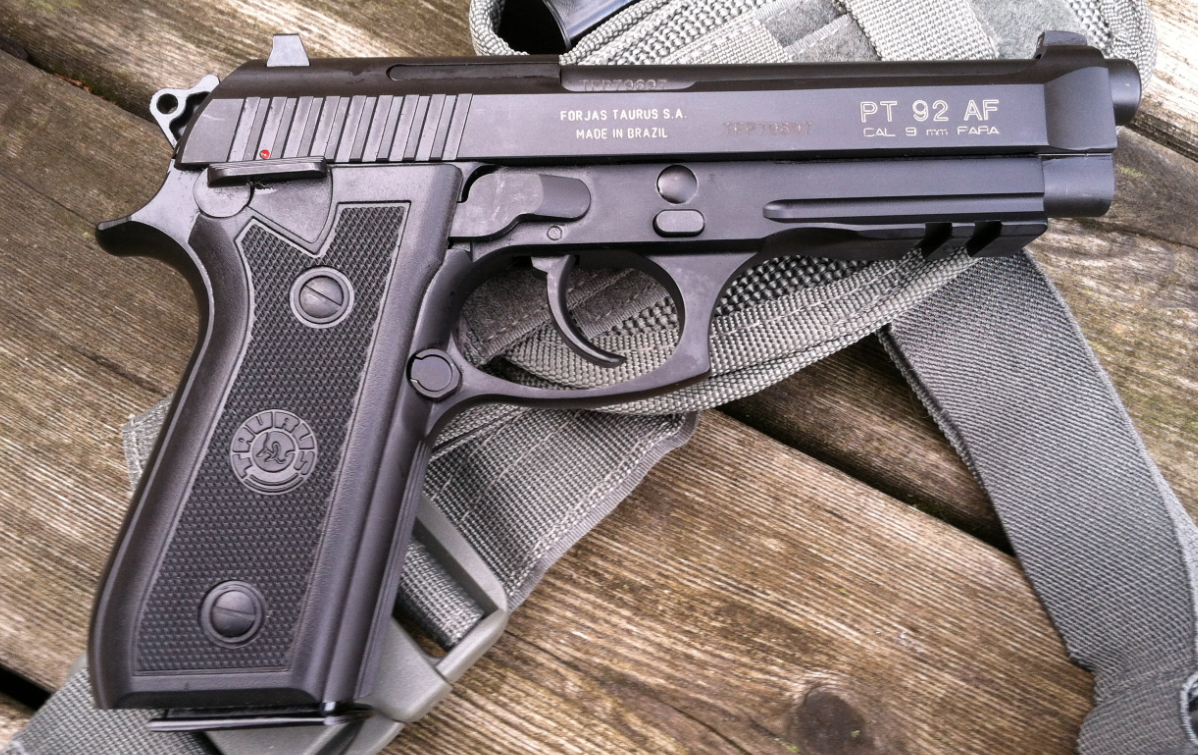 The Taurus PT92 is a semi-automatic, short-recoil action handgun developed as a reproduction of the famous Beretta. Manufactured in Brazil, this beast was designed in the early 1980's after Taurus acquired a factory from the Italian company. The Brazilians were intent on using the Beretta 92 as a base but did some serious improvements to make it truly their own. Since then, the PT92's build has undergone several makeovers and received countless upgrades, while still maintaining its classic appearance and appeal.
In order to increase its durability, Taurus outfitted their 92 with a drop hammer forged ordnance grade alloy frame. This new design feature effectively prevents damage to the body of the gun while simultaneously keeping the slide in place.
In addition to the standard Taurus Security System, the PT92 also includes a 3-position ambidextrous safety mounted on the frame. Additionally, the Brazilian company also incorporated a remarkable ambidextrous 3-position safety Decocker. This new safety component not only adds another level of protection, but also gives the shooter the ability to choose between actions.
Furthermore, an integrated Decocker lever allows the 92 to be decocked easily. The Taurus Security System includes manual and trigger safeties which make the Beretta-imitation inoperable at the turn of a key. When the Security System is engaged, the Taurus' manual safety can't be disengaged and the gun can't be cocked or fired. As an added plus, this specialized safety mechanism is incorporated into the firearm and therefore can't be lost.
Besides for their characteristic Security System, Taurus also added several other great safety features into the PT92's build. This double-stack semi-auto has a loaded chamber indicator. This no-cost bonus won't affect your gun's operation while giving the shooter a clear marker to determine whether or not there is a round in the chamber. If the gun is indeed loaded, a small but noticeable red strip juts out right behind the ejection port. You'd have to look pretty far and wide to find a company and firearm with as many safety precautions as this Brazilian company's PT92 – surprising, given the sometimes lenient international safety standards.
If you look closely, there are a few characteristics which are sure to impress. Like its predecessor, the PT92 has an ergonomic squared trigger guard for supporting the index finger while firing. Similarly, the 92's slide is partially cut off, revealing a portion of the barrel, but that's more about looks than anything else. This small aspect of its design is a big part of what makes it a 92 and is just one of many features which Taurus took from Beretta. However, upon further consideration, cutting off part of the slide does get rid of some weight and bulk from the already hefty handgun.
Missing the range right now #GunRange #Taurus9mm #TaurusPT92 #PT92 #StoneHartsShootingRange #StoneHartsMiami #StoneHarts pic.twitter.com/SXLBnZaFhg

— Caroline (@CaroBe_19) February 9, 2017
Taurus PT92 Pistol Shooting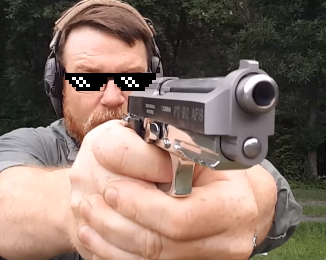 Considering how intimidating the Taurus 92 looks, it handles quite nicely. I remember shooting the Beretta 92 and having a very similar experience. However, the easily operated ambidextrous three-position safety enables both single action and double action shooting – a feature not included in the Italian classic.
The 3-dot sights on these guys are good too; the rear dovetailed sight is easily adjustable and the integrated front sight features an easy to see orange dot. The sight system and manageable recoil make the Taurus 92 a pleasure to shoot. Since the muzzle flip was pretty low and there's pretty good control, this gun provides solid accuracy. Additionally, Taurus' high-end engineering ensures that all actions perform smoothly without any fear of malfunctioning.
Taurus PT92 Pistol Magazines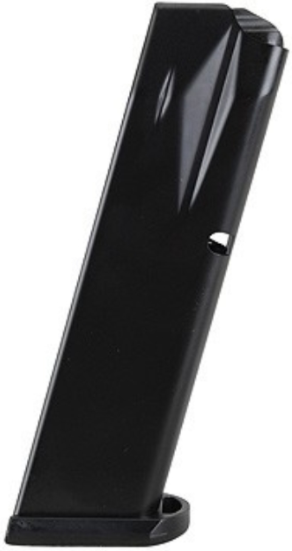 Most Taurus firearms that I've come across had very ordinary magazines, but the 92's are something special. The default double-stack mags for the PT92 used to be 15 rounds but have since been upgraded. Taurus now manufactures 17-round magazines for their gun and even has aftermarket 30-round magazines available.
I think the main reason Taurus raised the capacity was in order to make the PT92 more comparable to the Glock 17, but there's nothing wrong with keeping up with the competition. The blued steel flush-fitting magazines of the PT92s hold 17 rounds of 9mm, whereas their newer variant (PT100), chambered in .40 S&W, can only take 11. Two more things about these mags- The PT92 is outfitted with a reversible mag-release button  but does not feature a magazine disconnect, which means that the pistol can be fired without a mag inserted.
Taurus PT92 Pistol Accessories Breakdown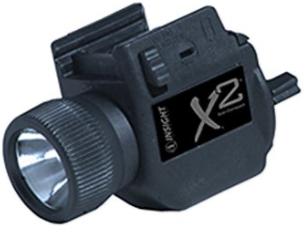 Over the years, the PT92 series has seen its fair share of adaptions, updates, and revamps. One of the more recent ones was Taurus' inclusion of an integrated accessory rail forward of the trigger guard which provides adequate space for attaching your favorite aftermarket accessories. With no shortage of options, Taurus owners will most often opt for tact lights and laser sights for their 92.
Besides for the over a dozen available variants of the PT92, there's also some exciting aftermarket options out there. I've always loved laser sights, and LaserMax is one of the best producers in the industry. Although pretty expensive, this accessory won't let you down. It replaces the factory spring guide assembly with a top-notch red laser sighting system. Besides for its easy to assemble installation, the LaserMax Beretta 92/96 and Taurus PT92 99 Guide Rod Red Laser LMS-1441 also won't restrict any grip or holster choices.
If you're looking to add a tactical flashlight to your gun, then I'd go with the Insight M Series LED X2 Sub Compact Handgun Light. The Insight light is not only one of the best sub compact flashlights out there, it's also super easy to use and mount.
Taurus PT92 Grips Explained
As impressive as the Taurus 92 is, there is still a major shortcoming, and that's the factory-installed grips. Fortunately, there are ways to fix these which are super easy and inexpensive. However, not everyone will hate these grips; I just know that I do.
For your run-of-the-mill replacement, you can check out the Hogue Rubber Grip on Amazon for a simple and affordable option. If you're looking for something a little funky, go for the full checker StonerCNC grips. That being said, if class and elegance is what you're seeking, Taurus offers a super inexpensive smooth wood grip for the 92.
Taurus PT92 Pistol Holsters Explained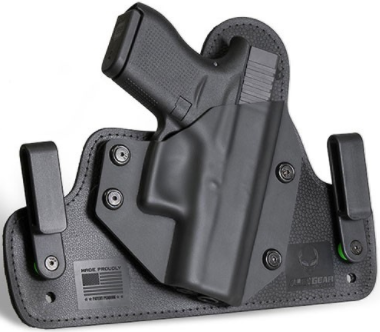 One of the most important accessories for a gun like the 92 is a good holster. It's even more important to not be frugal with your holster and invest in something that you can be proud of.
Lately, I've gotten into AlienGear Holsters for their wide variety of reliable and inexpensive options. I highly recommend their Cloak Tuck 3.0 IWB (Inside the Waistband) and Cloak Mod OWB (Outside the Waistband) holsters. They also sell a holster and magazine carrier combo which is a fantastic deal. If you're looking for sales, I'd check out Amazon.com for some good options. I found a good deal on the Pro Carry Heavy Duty Black IWB Holster with reverse cant. Lastly, if you're a little more old-fashioned, you can pick up the leather Galco Miami Classic shoulder holster system, but it'll cost ya.
Conclusion
This Brazilian company has come a long way since their days of old. After gaining initial success through their reproductions of famous classics, they began to create their own masterpieces. Nevertheless, some of these replicas are still some of their most defining weapons, such as the PT92, modeled after the Beretta 92. This gorgeous firearm has seen tremendous success in the civilian market as well as in international law enforcement.
Besides for several Brazilian agencies, these Taurus' can be found in the Peruvian Army, Argentinian police, and Israeli Civilian Police of Jerusalem. It's no wonder why these are among the most trusted sidearms of their kind. With fantastic handling, accuracy, and their gorgeous design, the Taurus 92's are truly special.