Looking back to the mid 1900's, you would never believe that Forjas Taurus would be where it is today. It's hard to believe that a small metal and plastic manufacturer from Brazil could develop into one of the most impressive weapons designers in the world. Now an international sensation, the up and coming South American firearms manufacturer started with just one revolver back in 1941 but now has a catalog filled with several dozen different pistols, revolvers, and rifles.
Taurus is best known for their undeniably awesome variety of handguns, including pistols designed for target shooting, concealed carry, and home defense. Some veteran shooters may question the reliability of these firearms – especially considering their past recalls – but those days are long gone. Taurus has been busy developing their line of Millennium G2 pistols which are sure to impress even the most experienced shooters. The Brazilian company crafted the Millennium G2 guns with ingenuity to compete against greats like the Glock 17 and S&W SDVE. Let's take a closer look at this masterpiece – this is the Gunivore review of the Taurus Millennium G2.
Taurus Millenium G2 Specs
Model: Millennium G2, 111G2.
Caliber: 9mm Luger.
Capacity: 12+1 (.40 S&W model has 10+1).
Overall Length: 6.24".
Barrel Length: 3.2".
Sights: Fixed front, adjustable 2-dot rear.
Finish: Blued.
Grip: Textured, polymer.
Weight: 22 oz.
Price $319.00.
Taurus Millennium G2 Build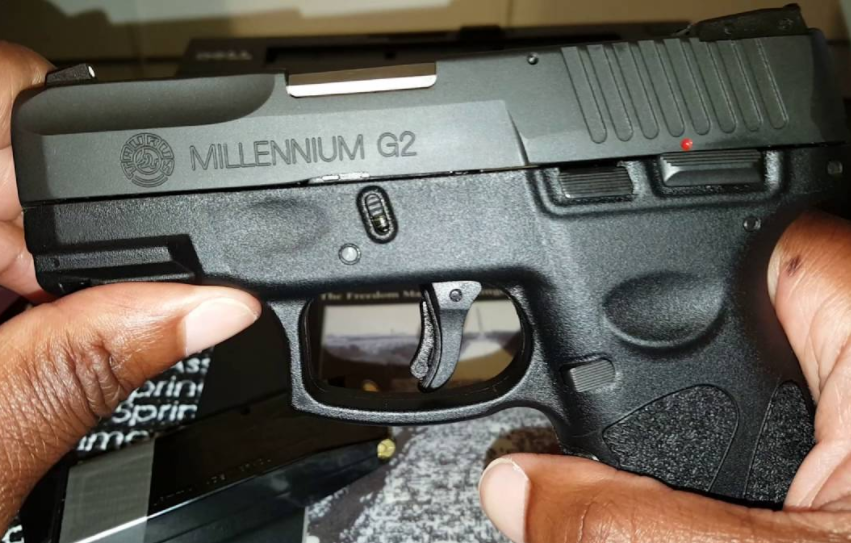 Developed in Brazil in 2005, the Millennium pistols are some of Taurus' best-selling, and it's easy to see why. They designed them with the goal of making them among the most trusted in their class. The Millennium G2's compact and lightweight 22 oz. polymer frame, thin profile, and 3.2" barrel make it an ideal concealed carry weapon (CCW). Taurus also gave the G2 melted edges to prevent snugging, thereby providing a quick and easy pull plus easy concealment.
All the way from its textured grip to the Picatinny rail under the barrel on its forend, the 111G2 is filled with highly durable components. Besides for its resilience, the G2 is also exceptionally user-friendly. Their low recoil and Glock-style pull-down tabs used to disassemble the weapon are great examples of this.
One of the Millennium's most impressive features is its unparalleled safety system. The Taurus Security System includes manual and trigger safeties which make the G2 inoperable at the turn of a key. When the Security System is engaged, the Taurus' manual safety can't be disengaged and the gun can't be cocked or fired. As an added plus, this specialized safety mechanism is incorporated into the firearm and can't be lost.
Besides for their hallmark Security System, Taurus also added several other great safety features into the Millennium G2's build. This semi-auto has a loaded chamber indicator on all of their new compact, medium and large framed handguns. This no-cost bonus won't affect your gun's operation while giving the shooter a marker to determine whether or not there is a round in the chamber. If the G2 is indeed loaded, a small but noticeable red strip juts out right behind the ejection port. It's great to see that the Brazilian company is so dedicated to firearm safety given the safety standards, or lack thereof, of many international gun manufacturers.
https://www.instagram.com/p/Bk5NO-HDxvN/?hl=en&tagged=taurusg2
Taurus Millennium G2 Performance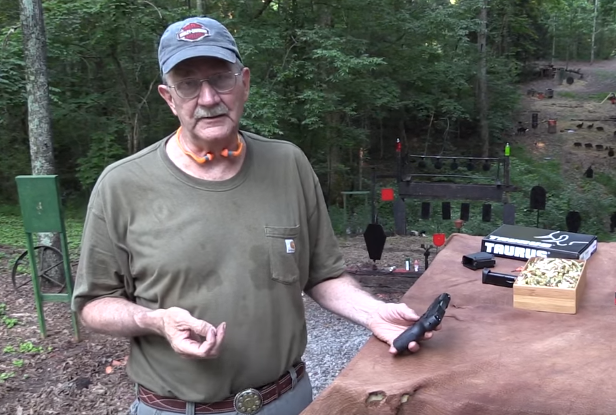 Before firing a Taurus, your perception could go either one of two ways: you might think that because of their low cost, these are also low-quality pistols. On the other hand, with such great specs, they're bound to be incredible weapons. With that being said, I can assure you that the Millennium G2 is a spectacular firearm.
The short recoil operated G2 is a single or double-action handgun with above-average handling. As a striker-fired semi-automatic, there are next to no ejection or feeding issues. To ensure an ergonomic shooting experience, Taurus gave these guys a textured grip and a smooth trigger. Lastly, to increase their accuracy, they replaced the older Heinie 'Straight-8' sighting system with high-profile adjustable 3-dot sights.
Taurus Millennium G2 Magazines
These top-selling Taurus' are bundled with two 12-round magazines, or 10-round mags for the PT140 model chambered in .40 S&W. These mags are decently durable and feed pretty smoothly. You can also pick up an extra 12-round mag for around $30.
Taurus Millennium G2 Accessories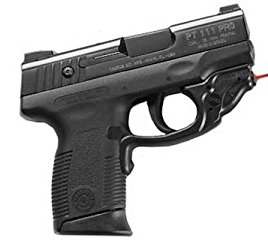 Taurus incorporated a Picatinny rail forward of the trigger guard as a handy feature to provide the necessary space to attach a wide variety of tactical accessories. With no shortage of aftermarket options, owners will most often opt for tact lights and laser sights for the Millennium G2.
One of the best accessories for this rail is a laser, and I highly recommend the CMR-201 Rail Master Universal Laser Sight. These lasers are seriously powerful and have ambidextrous activation control tabs, so don't let their high price tag deter you. Another solid option is the small in size but big in power the Mil-Spec Uni Max Micro Rail Mount red Laser. This ambidextrous accessory is the perfect match for both compact and subcompact models.
If you're looking to add a tactical flashlight to your gun, I'd go with the Insight M Series LED X2 Sub Compact Handgun Light. The Insight light is not only one of the best sub compact flashlights out there – it's also super easy to use and mount. Overall, it's hard NOT to be blown away by the Taurus Millennium G2 – it's an extraordinary weapon straight out of the box, before modification or accessory adding.
Taurus Millenium G2 Holster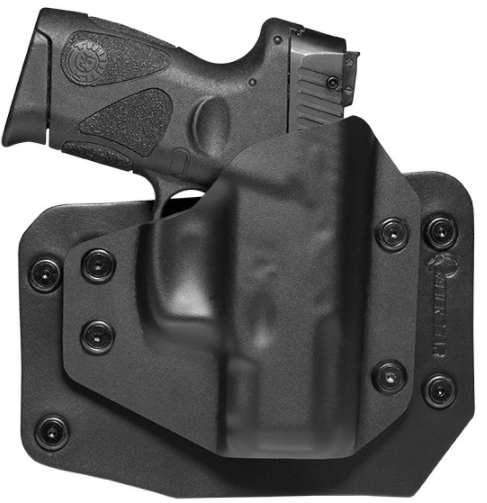 Picking a top-notch holster is extremely important for owners of a CCW; investing in a good holster that you can be proud of should not be overlooked. Considering how cleanly the Taurus Millennium G2 pulls, I'd venture to say that it's unnecessary to go the extra mile with a holster. Yes, you want a high-quality holster that'll form to your body, but I don't think it's worth it to spend more than $50-60 on a holster for the G2. That being said, one of the coolest choices I've found was the Techna Clip Conceal Carry Belt Clip.
For less than $30 on Amazon, you can get this tiny and simplistic steel clip which takes a lot of the discomfort out of carrying a sidearm. If home protection is what you're looking for, consider the Blackhawk Ambidextrous Bedside Holster. Lastly, I've recently become a huge fan of the Alien Gear holsters and their Cloak Tuck 3.0 IWB Holster is another great option for carrying your compact Taurus.
Taurus Millennium G2 Pricing & Availability
Taurus comes through with high-quality products and very affordable prices. The main reason Taurus has been able to keep their costs down is because of their lower labor wages, especially for their products made in Brazil. Take their fantastic Model 1911 for example; at a reasonable $500, it's no wonder they're selling like hot cakes.
Taurus firearms can easily be purchased online at retailers like Cabela's, Theshootingstore.com, or academy.com. Additionally, many of your local gun stores and depots will carry Taurus guns. However, because of their rising popularity, stocking can prove difficult.
Conclusion
Forjas Taurus has only really just reached their prime; after a slow beginning, the Brazilian company is quickly surging to the top of the industry. After producing a few replicas of popular guns like the Beretta 92, Taurus began to focus on their own individuality and image. The Millennium G2 is arguably one of the best handguns of its kind and its performance, specs and sales can attest to that fact.