One of the most important and neglected responsibilities of owning a firearm is ensuring that it's kept cleaned and lubricated. Over time, dirt, rust, and other fouling can build up and wear on your gun's components, resulting in malfunctions and diminished accuracy. I can't stress how important it is to do periodic deep cleanings and lubricant treatments to keep your weapon functioning properly. No matter what type of shooter you are, having a reliable and accurate weapon is a must. However, finding the right maintenance materials and methods can be tough –fortunately, we at Gunivore are here to help. In this review, we're going to be taking a closer look at Hornady's One Shot Gun Cleaner, but I recommend checking out our rundown on general firearm upkeep first.
Hornady Company and Products Overview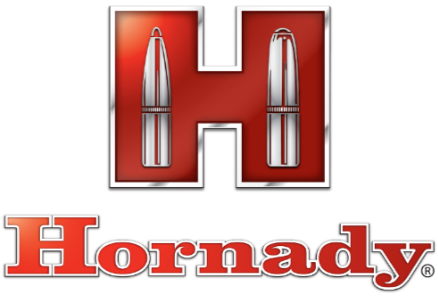 Although Hornady is by all means a small company, its impact on the gun industry has been anything but small. The Nebraska based company was established shortly after WWII by Joyce Hornady and Vernon Speer. With decades of combined experience in the munitions business already in their pocket, their partnership was created with the hope of mass producing ammunition and hand loading equipment.
To no surprise, their high quality rounds were an instant hit around the country. After becoming the largest independent producer of bullets in the world, the company set their eyes on making a competitive CLP (clean, lubricate, protect). In addition to Hornady's standard gun cleaner and lube, they also produce a case lube designed for manual reloading and general gunsmithing.
Hornady One Shot Spray Lube Review

Hornady One Shot with DynaGlide Plus is almost the perfect CLP. You may have never heard of Hornady before, but that shouldn't deter you from trying their revolutionary oil. Since it's produced by a small Nebraskan company, Hornady's oil hasn't quite achieved worldwide acclaim yet. Nonetheless, those who have tried Hornady's cleaner, tend to stick with it. In fact, it's achieved a nearly universal 5-star rating, and reasonably so. Hornady's engineering team formulated an extremely efficient cleaning agent which effectively eliminates the chances of your firearm malfunctioning.
After burning through carbon fouling and rust, the oil quickly penetrates into the metal components, lubricates, and leaves a thin protective film. Although it may not be the best lubricant, its protection against carbon buildup and extreme temperatures is world-class. The mysterious DynaGlide Plus formula is the key component to Hornady's comprehensive protecting ability.
DynaGlide's corrosion/rust prevention and remarkable load carrying capacity have enabled Hornady's oil to easily exceed U.S Military and NATO specs. In the famous salt spray test, One Shot was able to withstand over 200 hours – two times more than the required specification for mil-spec. Hornady's aerosol delivery provides the perfect quick and convenient dry application that won't gum up. I've come across too many oils and lubes that run off and can do more bad than good for a firearm. Therefore, when I first tried One Shot (with the red nozzle for accurate application), I was thrilled to find how quickly it dried.
Pros: Effectively smooths gun's functioning, eliminates future mechanical fouling/buildup, super convenient.
Cons: More expensive than competitive brands.
Hornady One Shot Spray Lube Ingredients
The best thing about Hornady's One Shot Gun Cleaner and Lube is its fast drying ingredients which won't get tacky or leave your gun feeling oily. Hornady's nontoxic components offer an effective cleaning job without that overbearing stench you'd expect in a gun lubricant. Although One Shot doesn't contain silicone or other dangerous ingredients, it still contains flammable chemicals, so be sure to use it in a well ventilated area, and avoid spraying it on a hot gun. Hornady's One Shot DynaGlide Dry film technology is the key to their success. This formula is how Hornady remedies high volume shooting and barrel leading. Additionally, they added two corrosion inhibitors which basically create an impenetrable force field around the gun's components.
Glock 27 found in a river, in property hold for 2 years. Cleaned with a Hornady Sonic Cleaner. How'd it do? pic.twitter.com/jZqXn38QlI

— Hornady (@TeamHornady) February 25, 2014
Where to Buy Hornady Spray Lube
Hornady's One Shot Gun cleaners and lubes are available online and in stores across America. The easiest way to buy is definitely on Amazon because of their bigger stocks and lower prices. You can also purchase Hornady's oils online at the company's website as well as other mainstream firearm sites like Midway USA. In addition to these suppliers, sporting goods stores like Walmart and Cabela's also offer Hornady products.
Hornady Lube vs. Hoppe's, Ballistol, FrogLube and Rem Oil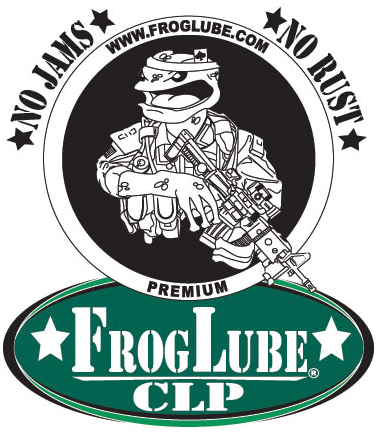 Hornady's sales can be misleading; though they may not sell as many units as old time favorites like Hoppe's and Ballistol, their cleaners can still compete with some of the best. I found that Hornady's oil works and dries faster than most other cleaners, so it's ideal for shooters who clean often and looking for a quick treatment. One of the unique features of Hornady's oils is their effectiveness on gunsmith tools and presses. As far as aerosol CLP's go, Hornady's could easily be the best. However, as an overall product, I would rank it up there right after powerhouses such as FrogLube, Hoppe's, Ballistol, and Rem Oil.
Even though One Shot is above average as a whole, its ingredients are not. Nobody can really compare to Ballistol's safe components, but Hornady is years behind when it comes to environmentally safe ingredients. Similarly, although it's nearly impossible to compare any cleaner's lubricating ability to FrogLube, Hornady actually comes pretty close. Overall, One Shot's strengths and weaknesses balance out pretty well resulting in a comparable CLP.
Conclusion
My impression of Hornady's gun cleaners and lubes is that they are solid quality boutique products with a price tag to match. As much as I love aerosols, I don't like that Hornady doesn't make liquids, greases, or wipes. Nevertheless, I'd recommend One Shot for those who methodically clean their guns as well as gunsmith connoisseurs. It's definitely a must have product for manual re-loaders. Considering the diversity of shooters and maintenance needs out there, it's comforting to know that there are products on the market which can handle just about anything. Hornady's steadfast fan base has been growing more and more every year, and I hope their success continues. All things considered, Hornady isn't a very universal gun cleaner, but those who go with One Shot will not be disappointed.