When people talk about the great American gun manufacturers, names like Smith and Wesson, Bushmaster, Browning, and Mossberg are sure to come up, but there are some other great companies on the rise. A great example of this is the Kahr Firearms Group, or Kahr Arms as we'll call it. This small arms dealer, which is barely 20 years old, is a true feel-good American success story. Although still considered a newcomer to the weapons market, their impressive collection of compact, subcompact, and mid-size semi-automatic pistols has already given them quite a reputation. In today's Gunivore exclusive, we're going to be taking a look at the past, present, and future of Kahr Firearms!
Kahr Arms History
Looking back at Kahr's history, I can't help but feel captivated and excited. When I see a company like Browning prosper, it's easy to attribute their success to their founder, weapons pioneer John Moses Browning. On the other hand, Kahr began as just a wild dream from a kid in New York State who loved shooting who wasn't satisfied with what was on the market. Kahr's creator, Justin Moon, was searching for a durable and powerful subcompact CCW (concealed carry weapon) built to fire 9mm Luger ammunition. When he couldn't find a firearm that fit his criteria, he decided to take matters in his own hands and design one, albeit while he was still in college.
A few short years later Kahr Arms bought out the Auto-Ordnance Company and obtained tons of assets from General John Thompson's company. This genius acquisition led them to eventually manufacture their own take on the classic Tommy Gun.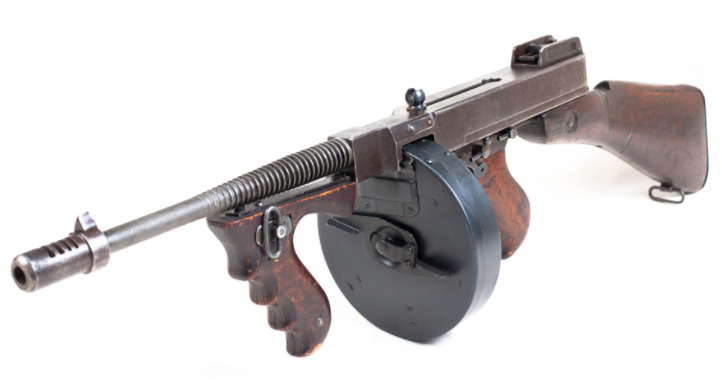 Kahr's debut into the weapons industry could not have come at a more perfect time. When they first began, the United States saw a lot of Government overreach, and many so-called "high-capacity" mags were banned. Although many of these laws are no longer in effect, it took a toll on the firearms market. At that point, your average CCW like the Glock 17 was much larger than necessary, considering the 10-round limit. Most of the guns on the market were built to hold at least 15. Then Kahr came out with a bang and offered appropriately sized compact CCWs designed to chamber an average of 8 rounds of either 9mm Luger or .40 Cal ammo.
This young American company's next big move was their acquisition of Magnum Research (MRI). This Pennsylvania-headquartered firearm distributor was most famous for developing the renowned Desert Eagle. Shortly afterwards, Kahr announced their move to the same county as the aforementioned MRI.
Kahr Firearms is a small company that has quickly turned itself into a real competitor in the gun industry. . Kahr has found the perfect balance of producing specialized products without forgoing diversity. For instance, their single stack magazine firearms are made in many different sizes and can chamber several different popular cartridges.
As I said before, Kahr is truly a feel-good story with a fascinating history. But that's enough of the past, let's check out the impressive present of this cool American company.
Kanr Arms Pistols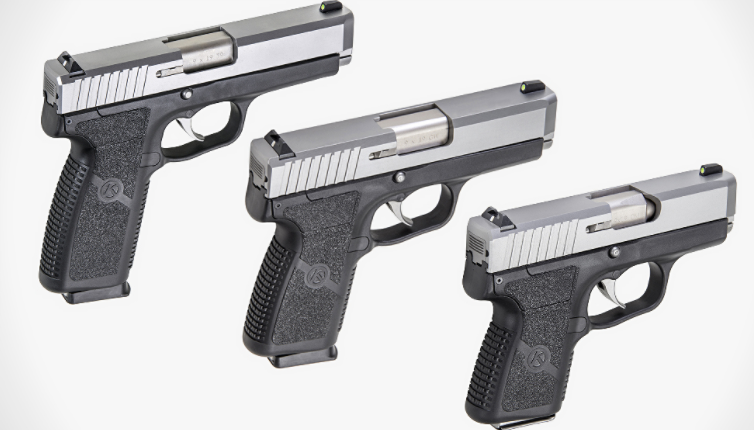 While most firearm companies have diversified and expanded their repertoire, Kahr has yet to really develop their lineup. Even companies like Mossberg who are primarily shotgun producers, have gone on to create other types of guns. Currently, Kahr has stayed true to their original goal and manufacture compact semi-automatic pistols. Most Kahr weapons feature single stack magazines which allow for a slender build and thus easier concealment. These undersized handguns come in a variety of cartridges and frames, and are generally double-action-only striker firing weapons.
Kahr's Browning locked-breech style and true hammerless action is quite similar to Glock's designs, but differs a bit in their execution. Their original flagship CCW, the K9, drew a lot of attention when it was first released. It shot the powerful 9mm Luger ammo but in a much smaller sized pistol. It therefore became a popular alternative to the Walther PP and SIG Sauer P230/232. In fact, the K9 became a common back-up gun among police officers, especially within the NYPD.
Let's take a look at the available options within Kahr's catalog and see what kind of quality and diversity they bring to the table. Before we begin, I should explain that although there are many different classifications in their lineup, their firearms should first be split into two groups. The first group, the Premium Series, is comprised of the T, K, MK, TP, P, and PM classes. The second series, the Value Series contains the CT, CW, and CM classes.
Kahr Arms Value Series
This series of affordable single-stack designed CCWs is filled with great options. For this class, Kahr crafted around two dozen thin and lightweight pistols that are still able to pack a pretty powerful punch. In a way, these semi-autos are the perfect balance of size, strength, and price. Considerably smaller than comparable weapons, the Value Series' handguns are simple but effective, both in construction and operation. They offer decent firepower without the high recoil that you'd expect.
Kahr Arms CW Series
The CW series is popular for being ultra-reliable, easy to carry, very accurate, and user-friendly. Although it's not as nice as the premium Kahr weapons, the CWs are still pretty impressive. They have standard rifling unlike the PMs, are less durable, and have sharper edges. Besides for being cosmetically inferior to the premium versions, the CW pistols are outfitted with several downgraded components, such as the pinned front sight instead of dovetailed ones. Nevertheless, at the end of the day, they're still remarkably accurate.
Kahr Arms CM Series
If you thought the other Kahr firearms were small, wait until you see the CM Series! Measuring in with a less than 1" width, it's hard to believe how strong these guns are. To ensure their durability, Kahr incorporated high-grade stainless steel into the slides and magazines of the CM pistols. However, in order to keep their weight and price down, Kahr hooked them up with sexy polymer frames.
Kahr Arms Premium Series

As the top pistols offered by Kahr, the Premium Series is filled with some seriously cool CCWs. These handguns are surprisingly ergonomic, especially considering their small size. These Kahrs stand out due to their safe cam action (which is unique to Kahr) and striker fired design. These factors combined with their low bore axis contribute to their astonishingly low recoil. Additionally, to give them a premium feel, the developing American gun maker incorporated several seriously durable components like their corrosion resistant 400 Series stainless steel mags and 416 solid stainless steel slides. Furthermore, Kahr upgraded these guns with match grade polygonal rifled barrels which make them wickedly accurate even at 100 yards.
Kahr Arms TP Series
As part of the Premium class, the TP Series has some pretty remarkable features. For starters, the TP guns are categorically furnished with polymer frames and 3.965″~ 4.04″ barrels. Upgrading to this higher quality Kahr offers an additional magazine, replaceable sights, no MIM, and a nicer slide. These benefits alone make spending the extra cash worth it.
Kahr Arms PM Series
The PM series (polymer micro) is arguably the best and most popular selection of pistols offered by Kahr Firearms. These DAO semi-autos are the perfect choices for civilians to conceal carry. Their polymer frames and 3.1″~ 3.24″ barrels mean they are super lightweight and small. On the other hand, to ensure their toughness, Kahr gave them strong stainless steel slides which ride on steel inserts. As nonthreatening as they may appear, the PM pistols are available in 9mm, .40 S&W, and .45 ACP making them extremely powerful and effective.
Kahr Arms Future
Although Kahr Firearms may not have as much of a storied past as greats like Smith and Wesson and Beretta, they do however, have an incredible future ahead of them. Considering that their parent company is heavily invested in advanced computer applications and precise manufacturing technologies, they are guaranteed to always be dealing with the most up-to-the-minute technology. To further their progress, Kahr has dedicated themselves to research and development. By employing tons of experienced manufacturing engineers, they have effectively committed themselves to the future. Additionally, Kahr's high-end designing process now includes using 3D modeling and CAD design which keeps costs down and precision up. Lastly, in order to keep with the times, they've also been creating weapons which are as universally legal as possible, which is no small achievement. Kahr Firearms is a really interesting company with an even more interesting story, but I still think they've got a while to go until they're in the same class as their more established competitors. Considering that they've focused on one, niche market –CCWs– I wouldn't be surprised if they eventually produce some of the best concealable carry pistols on the market.