The Henry Repeating Arms Company produces dozens of different rifles in as many calibers, but few are as popular as the legendary .30-30 Winchester. This classic cartridge has been relied on for over 120 years and is deeply rooted in American history. North American hunters have continued to choose .30-30 for its availability, minimal recoil (about half as much as .30-06), and effective firing range. Even to this day, .30-30 rifles, most of which are lever actions, are used to hunt mid to large game animals including whitetail deer, bears, moose, and pronghorn. Nevertheless, this isn't the best cartridge for long range hunting as it loses much of its energy at longer distances. That being said, it's best at around 100-125 yards but can still be deadly at up to 200.
Between its octagonal barrel, American-Walnut stock, lever action, great reputation, and historic caliber, the Henry 30-30 Rifle just screams American classic! So let's get down to it and begin the Gunivore rundown of the Henry .30-30 lever action rifle. But first, I recommend checking out our piece on the Henry Repeating Arms Company to gain a better perspective of this American company's history and their full range of products.
Steel Vs. Brass
Like their .45-70 rifles, these lever actions come in your choice of steel or brass. While the Brass model may look nicer and cost more, the more affordable steel variant has some premier features. For starters, the steel .30-30's modern design includes a rubber buttpad, rounded barrel, and blued steel receiver. On the other hand, the traditional brass lever action is outfitted with an octagonal barrel, polished brass receiver, and is nearly a pound and a half heavier. Nevertheless, the biggest difference for me has got to be the checkered grip on the steel model's straight stock.
Henry 30-30 Rifle Specs

Model: H009 Steel Lever Action .30-30
Caliber: .30-30
Capacity: 5-6
Barrel Length: 20"
Length of Pull: 14"
Overall Length: 39"
Rate of Twist: 1:12
Weight: 7.0 lbs.
Finish: Blued
Sights: XS Ghost Ring Rear / Blade Front
MSRP: $850.00

Model: H009B Brass Lever Action .30-30
Caliber: .30-30
Capacity: 5-6
Barrel Length: 20"
Length of Pull: 14"
Overall Length: 39"
Rate of Twist: 1:12
Weight: 8.30 lbs.
Finish: Blued/Brass
Sights: Fully-Adjustable Semi-Buckhorn w/ Diamond Insert Rear / Brass Bead Front
MSRP: $950.00
Henry 30-30 Rifle Build & Construction
Like nearly all of Henry's lever actions, the 30-30 rifles are sturdy, dependable, and gorgeous rifles. Whether you opt for the steel or brass model, you can be sure you have a classic firearm with a modern twist. Critics and users can't help but praise these repeaters. Similarly, target shooters and hunters alike love the Henry .30-30s because they don't feel like they have to sacrifice appearance for performance and vice versa. From the gorgeous American-Walnut stock all the way up to the blued steel barrel with cutting-edge multiple groove rifling, these guns are full of impressive updates. Earlier, I indicated that I preferred Henry's steel variant, and I will stick by that. Besides for those damn buckhorn sights, the brass model feels a bit heavy.
However, Henry was smart enough to incorporate drilled and tapped receivers, so there's no problem with adding a scope. On the other hand, the first-class adjustable XS ghost sights on the steel .30-30s make target acquisition fast and easy.
Performance & Operation of the Henry 30-30 Rifles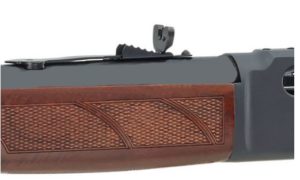 As attractive as these Henrys are, a rifle is worth nothing if it can't shoot well. Unsurprisingly, these firearms are very well balanced, offer great control, and are extremely accurate. You'll find that with their long build, great grip, and ghost ring sights on the steel models that they're easy to get on target, especially for close range shots. Hunters love these rifles particularly because of their low recoil and how comfortably they carry with a sling. Overall, it's hard to find any complaints about these weapons. I really enjoyed my time with the Henry 30-30 rifle and I think you will too.
Henry 30 30 Rifle Magazines
Even if you may not be so familiar with lever action rifles, I recommend you give these a try. Their action is super smooth and easy to use, so they're great even for beginners. And while I typically try and stay away from tubular mags, these Henry mags are much easier to manage than you'd expect. You'll find yourself reloading constantly considering that it officially only chambers 5 rounds. However, I found that they can actually hold 6 rounds of most standard .30-30 ammo. Additionally, I had the best results when I shot Hornady LEVERevolution 140 gr. Monoflex cartridges.
Aftermarket Options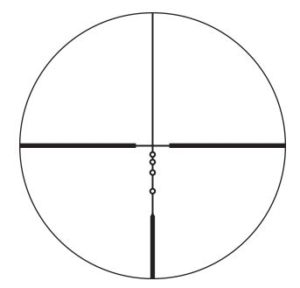 Because these rifles are ideal for hunting, I highly recommend taking advantage of their drilled and tapped receivers. The first optic I'd check out is the highly simplistic and reliable Leupold FX-II Scout 2.5x28mm Duplex scope. Plus, with three color options (gray, black, and silver) you can really boost your .30-30's aesthetics. Another great sight to consider is the Nikon Buckmasters II 3-9x40mm BDC. This optic is one of the most popular among deer hunters because it offers solid eye relief, impeccable clarity, and features the popular Nikon BDC reticle.
Henry 30-30 Rifle Vs. Marlin 30-30 Rifle
There seems to be a lot of debate within the 30-30 community about whether the Henry rifle is better than the Marlin. In my little experience with the Marlin 336C .30-30, it performed just as well as the Henry model. However, there are a few other factors to consider. In addition to Marlin's significantly cheaper MSRP, they also offer several barrel and stock configurations. However, one of the biggest differences is the feeding system; instead of having to remove the tubular mag, the Marlin is fed straight into the receiver's right side.

Conclusion
All things considered, it was really hard not to love these Henry rifles. I mean, you get a premium hunting rifle with the perfect balance of classic design and modern performance. Although I don't think I'd ever buy the brass model, I would totally recommend the steel .30-30 for hunting enthusiasts. When you buy a Henry you know that you're getting state of the art craftsmanship, reliable components, and great customer service. Pick yours up today at your local Henry supplier!
While you're here, check out the similar Mossberg 464 SPX, Browning A-Bolt, & the Remington 770 – And don't forget to read up on Remington's entire collection of rifle cartridges!