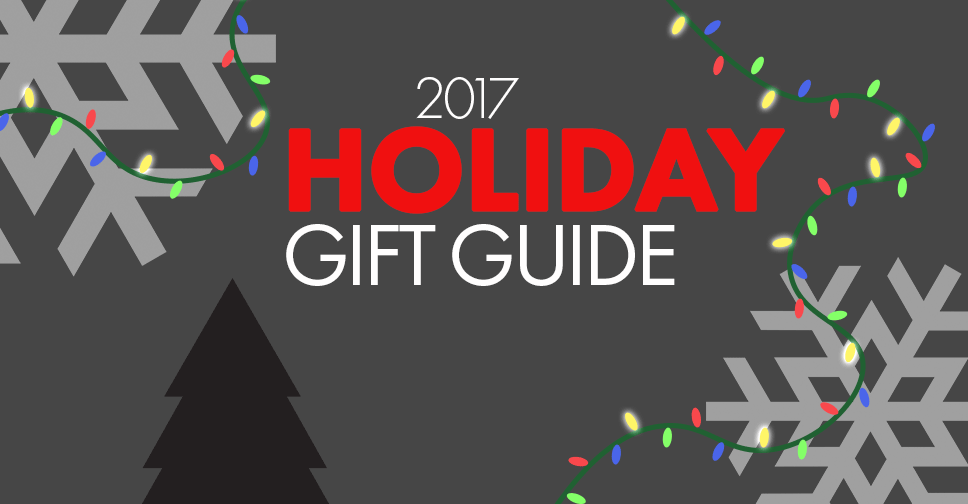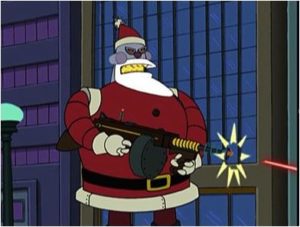 Daniel Boone once said that "All you need for happiness is a good gun, a good horse, and a good wife." I'm not so sure how practical horses are anymore, but I think we can all agree that being properly armed is fundamental to being American. And on that note – it's hard to believe, but the holiday season is right around the corner and the folks at Gunivore are here to make yours less stressful. We've scoured the web to find the new and exciting products any gun lover will love and appreciate. We'll guide you through our favorite gifts this holiday season so you'll be properly prepared whether you're buying for a loved one, for an office party, or those tough secret Santas.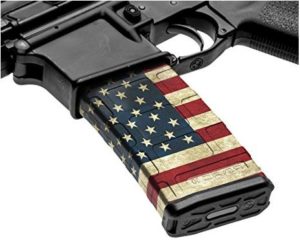 We at Gunivore know that many shooters like to accessorize their guns. Besides for adding tactical or performance advantages, many aftermarket options simply allow users to personalize their firearm of choice. One of our favorite of these is the GunSkins AR-15 Magazine Skin DIY Kit. These affordable skins are not only completely waterproof and removable, they are also insanely easy to install and are 100% American-made. Another reason we recommend them is because of their tremendous versatility. In addition to fitting any standard 30-round 5.56 x 45 NATO (.223 Remington) AR-15 magazine, GunSkins offers their product in a wide variety of designs including American Flag and Zombie themes.
If you're really looking to splurge, check out our feature on the top AR-15s of 2017!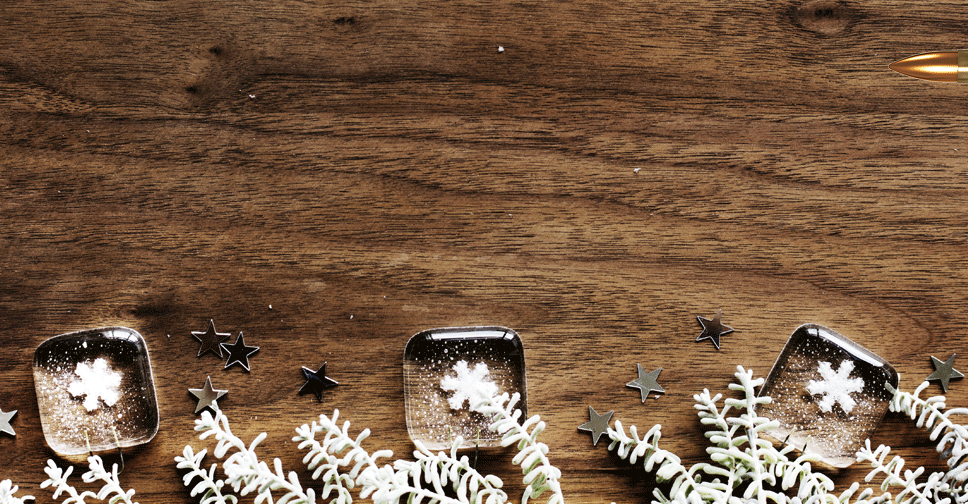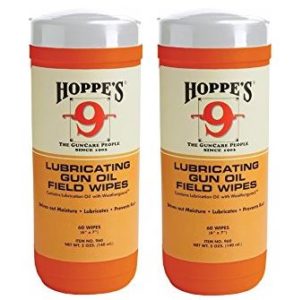 With great power comes great responsibility, which means that it's every gun owner's duty to maintain and upkeep their firearms. While we recommend regular care and cleanings, sometimes you just need a quick wipe down. That being the case, Hoppe's no. 9 Lubricating Gun Oil Field Wipes make for a great holiday gift. Besides for being an affordable gesture that any shooter can use and appreciate, it shows that you care, which is what the holidays are really all about. Hoppe's is one of the most trusted names in the business and has been an industry-favorite for over 100 years! While the packaging focuses on their lubrication abilities, these field wipes are actually quite effective CLPs (Clean, Lubricate, & Protect).
Looking for alternatives to Hoppe's? You ought to consider FrogLube, Rem Oil, or Slip 2000.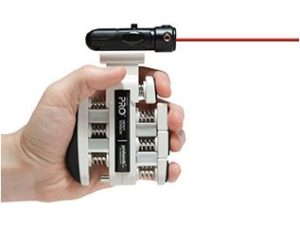 What if there was a way to noticeably improve accuracy without going to the range? What if we told you that such a tool exists and is trusted by militaries, law enforcement, and competitive shooters alike? Well, that's what you get when you buy the Prohands Tactical Training Tool. By strengthening fingers individually with the help of spring-loaded pistons, this tool does wonders for keeping your hands steady and improving accuracy. To even further its usefulness, Prohands added a removable laser sight enabling its users to see their stability and gauge their overall improvement. Whether you're watching TV or stuck on the phone, there's always time to improve your shooting game with the Prohands Tactical Training Tool.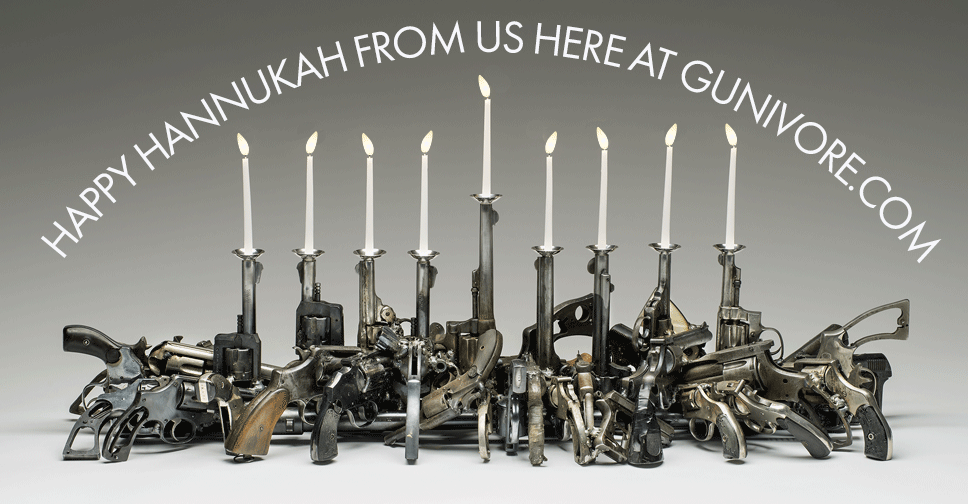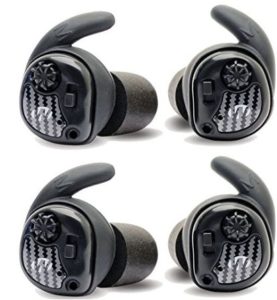 We at Gunivore can safely say that not all hearing protectors are created equal. Although many folks are content with their run-of-the-mill earmuffs and earbuds, we believe that could all change after trying a premium product, like Walker's Silencer in The Ear Earbuds. While this gift may be costly, the protection and convenience they offer are practically unparalleled. In addition to their integrated omnidirectional microphones, these earbuds are also outfitted with a dynamic range of speakers to provide the crystal clear necessary sounds. Furthermore, Walker relied on a sound-activated compression system to deliver their supreme hearing protection. Lastly, the Silencer in The Ear earbuds stand out among the competition thanks to their Secure Fit fitting system which offers ample comfort all day long.
For more great gun safety tools head over to our reviews on Plano All-Weather Tactical Gun Cases, the Zore X Gun Lock, & Peltor's Tactical Line of Hearing Protectors.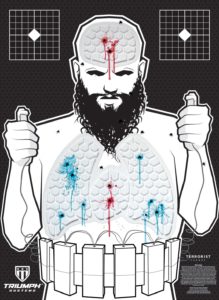 Targets are important items for all shooters, but some targets are better than others. While some excel in their practicality, some targets are popular due to their novelty and entertainment factor. That being the case, one of the most exciting targets we've ever come across has got to be Triumph Systems' Threat Down Reactive Targets. These versatile targets accurately provide instant feedback in the form of water-soluble, non-toxic fake blood. Furthermore, besides for their ability to withstand tons of rounds before needing to be replaced, Triumph Systems offers their popular product in a wide variety of motivating designs. In fact, in addition to the prairie dog, turkey, and whitetail deer, the American company also offers their interactive targets in zombie and terrorist layouts.
Bonus: Well Armed Woman's Women's Range Starter Kit ($99.99)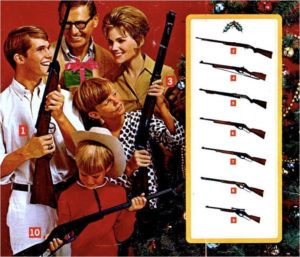 The Well Armed Woman is an up-and-coming company aimed at providing female-friendly products to the millions of female shooters in the world. Whether shopping for a new or veteran shooter, this kit is sure to please any gun lover from the fairer sex. As one of the best starter kits on the market, this tactical mini range bag includes Walker's Low Profile Ear Protection, clear shooting glasses, D-Lead gun wipes, a Well Armed Woman hat & water bottle, plus the Gun Basics for Women DVD. To top it all off, the Women's Range Starter Kit is offered in your choice of flashy purple or classic black. Considering its practical and thoughtful nature, the Women's Range Starter Kit is a great gift for that special female Gunivore in your life.
This kit comes complete with Low-Profile Ear Muffs ,TWAW Clear Shooting Glasses, D-Lead wipes, a TWAW Water Bottle, TWAW Gun Basics for Women DVD & TWAW shooting cap – all in your choice of a black or purple TWAW logo mini range bag. #GunGifts #Christmashttps://t.co/ZxgJOPr0AE pic.twitter.com/OI4BLPUOcB

— The Well Armed Woman (@WellArmedWoman) December 2, 2017
For other great tactical bag options check out our piece on our top 3 range bags!