When you think of gun manufacturers from the 19th century, you'll probably come up with American legends like Smith & Wesson, Remington, and Browning; but you may as well look to Italy. Besides for being home to the oldest continually operating weapons producer – Beretta – Italy is also home to Franchi Firearms. Unfortunately, Franchi's impressive collection of guns has taken a backseat to their Italian colleagues, Beretta and Benelli. Nevertheless, their commitment to innovation and quality is clear by just one look at their catalog. In today's Gunivore exclusive, we're going to break down the historic Franchi Firearms Company by analyzing their past, present, and future. Our hope is to gain a better picture of the Italian company and their products and see how they compare to the biggest names in the industry.
History of the Franchi Firearms Company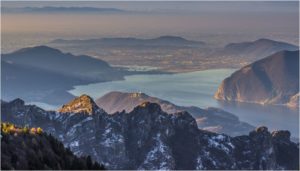 Franchi Firearms began as a family business crafting firearms in 1868 in the famous Province of Brescia, where several gun makers have been mining ores for centuries. Although they have been in the market for nearly 150 years, their most famous weapons have all been made in the last 50.
Franchi's long run as a family-run business finally came to an end in 1987 when they were acquired by the massive Italian manufacturing corporation, Socimi. And while things were looking positive for the industrial conglomerate, their involvement in a nationwide political scandal in the 90's caused them to go bankrupt. As a result, Franchi shifted ownership to yet another Italian enterprise, the Beretta Holding Company. I'm sure it wasn't easy to become a member of your former rival's company, but joining Beretta enabled Franchi to flourish and prosper.
Now it's time that we take a closer look at Franchi's diverse collection of firearms.
The diverse lineup of Franchi Waterfowl shotguns includes several lightweight hunting weapons that won't disappoint. The standout features of these firearms are their supreme balance, reliable functioning, and instinctive operation. Franchi clearly designed these shotguns to track down waterfowl quickly and bring 'em down even faster.
Caliber: 12 Ga
Capacity: 4+1
Barrel Length: 28"
Overall Length: 49.25"
Finish: Matte Black
Weight: 6.9 lbs.
MSRP: $849.99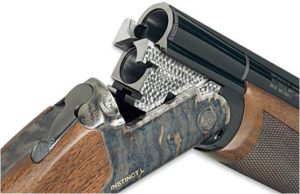 Model: Instinct L Over and Under (40800)
Caliber: 12 Ga
Capacity: 2
Barrel Length: 28"
Overall Length: 44.25"
Finish: Color Case Hardened Receiver
Weight: 6.9 lbs.
MSRP: $1,399.00
Upland shotguns are generally shorter and lighter than standard waterfowls. While there is plenty of overlap in Franchi's collection, they do manufacture shotguns which are clearly more adept upland hunting weapons. All things considered, these Franchis provide smoother swing, simplistic design yet advanced performance and plenty of options to choose from.
Caliber: 20 Ga
Capacity: 4+1
Barrel Length: 26"
Overall Length: 47.25"
Finish: Matte Black
Weight: 5.9 lbs.
MSRP: $949.00
Caliber: 20 Ga
Capacity: 2
Barrel Length: 26"
Overall Length: 42.25"
Finish: Aluminum Alloy Receiver
Weight: 5.3 lbs.
MSRP: $1,699.00
These shotguns may be Franchi's best. Clearly designed for their specified function, these sporting guns are ergonomic from their slim pistol grip to their flared Schnabel forend. If you're in the market for a fast and light clay-buster, then you should consider one of these Franchis.
Caliber: 12 Ga
Capacity: 2 (Over/Under)
Barrel Length: 30"
Overall Length: 48.125"
Finish: Polished Stainless Steel
Weight: 7.5 lbs.
MSRP: $1,899.00
Caliber: 12 Ga
Capacity: 4+1
Barrel Length: 28"
Overall Length: 48.5"
Finish: Realtree MAX-5
Weight: 6.6 lbs.
MSRP: $999.00
Future of Franchi Firearms Company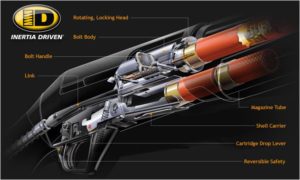 The future of Franchi looks bright especially considering that they're now a part of the Beretta Holding Company. As part of this European powerhouse, they have proven leadership and management in control and plenty more resources available to them. Additionally, even before the huge acquisition, Franchi was already incorporating some of the most innovative and state-of-the-art tech into their products. One of the most impressive examples of this is their Inertia Driven System. In short, this component offers slimmer profiles and enhanced handling to Franchi's shotguns. By incorporating a more simplistic design, the Inertia Driven System not only makes these firearms lighter but also makes maintenance easier and less frequent. All things considered, these Franchis are more reliable and perform flawlessly.
The revolutionary Inertia Driven System can also be found on the Benelli Super Vinci and Stoeger M3500 shotguns.
Conclusion
Although I liked the way Franchi's shotguns performed in the field, I don't think they're nearly as good as some of the more mainstream brands' guns. That being said, I wouldn't want to spend the extra money on a Franchi when I could opt for a more established Beretta, Benelli, or Mossberg.
If you liked our company overview Franchi Firearms, check out our rundowns on Stoeger Industries, Henry Repeating Arms, & O.F. Mossberg & Sons.