Table of Contents
Is there anything quite as satisfying as pumping a high-quality pump-action shotgun, ejecting a spent round, and chambering a new one? Probably, but bear with me here. One of my favorite shotguns of any kind, and particularly of the pump-variety, is undoubtedly the Remington Model 887. A successor of sorts to the highly successful Remington 870, the Remington Model 887 did a lot right. I say "did" because the gun has been sadly discontinued, but we'll get to that later.
There is a widely-referenced project management concept known as the iron triangle, which states that of three key factors – fast, good, and cheap – you can only really feature two. For example, a restaurant can be fast and cheap, but not good. Or conversely, it could be good and cheap, but not fast. I would like to apply this same concept to gun development, but with different factors in play. In my experience, generally, a firearm can be durable and handle well, but not be lightweight. Or, it could be lightweight and durable, but not handle well. And so on and so forth.
Now, on a few rare occasions, I have had the pleasure of firing a gun that bucked this trend and hit all three check marks – and the Remington Model 887 is one of those guns. It features a remarkably durable synthetic build, it fires like a dream, and its light weight will take you by surprise the first time that you hold it. So, what could have gone wrong for a gun that achieved this "trifecta?" Why on earth didn't it sell like hot cakes, and why was it discontinued? Buckle up my friends, I'll be giving you the full story here in our Remington Model 887 Nitro Mag Tactical Shotgun Review!

Remington Model 887 Nitro Mag Tactical Specifications
Weight: 7.38 lb, 3.3 kg.
Length: 48.5 Inches, 1,230 mm.
Barrel Length: 28 Inches, 710 mm.
Chamber: 2.75 Inches.
Length of Pull: 14 Inches.
Cartridge: 12 Gauge.
Action: Pump-Action.
Feed System: 7+1 Tactical (4+1 Standard).
Sights: Hi-Viz LitePipe Front Bead, Polymer Mid-Bead.
Finish: ArmorLokt, Synthetic.
Remington Model 887 Nitro Mag Tactical Shotgun
Build

The 887 isn't all synthetic – it does utilize a steel receiver and hammer-forged barrel featuring the same steel implemented on the Remington 1100 and 870 models. However, the primary build of the gun is encased in a highly protective, everything-resistant nylon synthetic material known as ArmorLokt. The build is billed as being resistant to water, weather, drops, scratches – you name it, and the patented Remington ArmorLokt finish protects from it. In my experience, Remington's boasts hold true – this is probably my second-to-favorite synthetic build or finish, a close second to that famous Glock polymer stuff. Surprisingly, as protective and rugged as the build appears, the gun is pretty light weight. At 7.38 pounds, you'll be legitimately surprised the first time you pick this thing up as it is just about the same weight as the aforementioned 870 despite giving off a much heavier vibe by sight.
As far as the rest of the build: the hand guards are a bit larger than average, which if nothing else affords the user the option of utilizing either a bigger or a smaller grip – whatever works best. Unlike the 870 which uses a single lifting lug in order to lock the action, the 887 uses a dual-rotating lug which I personally find to be more effective. What's more is that the slide release is located in front of the trigger guard as opposed to the 870 – another welcome change. Lastly, as far as the rails – or lack thereof – are concerned, your situation is going to come down to the model you're using. If you're the owner of a Tactical variant, you'll be blessed with a nice picatinny rail for accessories. If you've got the standard model, well… maybe someone will trade with you.
Remington Model 887 Nitro Mag Tactical Shotgun
Shooting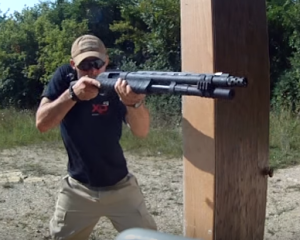 Often times, lightweight guns will have trouble with kick, but the 887 took me by surprise once again by handling remarkably well. Even an extreme novice would be able to work with this kind of recoil, which rates well not only as a light gun, but for any shotgun really. It defintiely tops the 870, the 88, and the 1100 in my estimation, though not the 1187, which I still deem the champion of Remington shotguns. Some shotguns can give your upper body a beating, but the 887 is downright comfy. Not only was I not wincing in anticipation of follow up shots or shooting in rapid succession, I embraced firing with the swiftness like I was one of Sosa's men unloading a clip into Tony Montana.
Long-term use? Well, "long-term" is a somewhat relative term. After around 1,000 shots fired and a few months of use, the 887 held up just fine for me (full disclosure – I sold it once Remington announced the recall). My only, *only* issue with performance would be that I don't think I perform as well with a plastic gun than with a metallic gun. Something about the grip just doesn't feel quite right for me when it comes to synthetics. That's obviously a personal, subjective issue though, one that will come down to your own preference.
Remington Model 887 Nitro Mag Tactical Shotgun

Magazines and Sights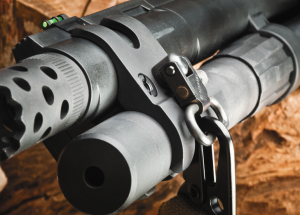 Once again, owners of the 887 standard are going to feel somewhat shortchanged. The regular version of the shotgun features a 4+1 capacity, while the Tactical model gets a 60% increase to 7+1, Truth be told, 4+1 isn't some embarrassing trait, but compared to an obviously superior variant it does look kind of weak. As far as functionality, I haven't encountered any problem with mags, the feed system, chambering, or anything like that.
I am a big, big fan of the Hi-Viz LitePipe Front Bead and Polymer Mid-Bead sights on this shotgun. They work great for sight acquisition and are made of high quality materials that ensure that the sights of this shotgun are as sturdy as the gun itself. This is a consideration that far too many companies neglect to factor when building their own guns, unfortunately. Now, the Remington 887 happens to be a popular home-defense shotgun (unsurprisingly – this is a pump-action shotgun we're talking about). Given this, it's clear that night sights or sights that illuminate and make for fast target acquisition are where it's at. By extension, clearly, the Remington 887 is where it's at.
Check out our Glock 17, 26, 30, SIG P228, and M16 Features!
Remington Model 887 Nitro Mag Tactical Shotgun

Safety, Assembly, and Recall

Disassembling and cleaning the 887 is a breeze, although that should come as no surprise given that this is a Remington firearm. I would be remiss in discussing the safety and assembly of this gun without mentioning the very significant recall of 887 models manufactured from December 1, 2013 to November 24, 2014. As Remington describes:
"Remington has determined that in some Remington Model 887™ shotguns manufactured between December 1, 2013 and November 24, 2014 the firing pin may bind in the forward position within the bolt, which can result in an unintentional discharge when chambering a live round. This may occur when the safety mechanism is on. Any unintended discharge has the potential to cause injury or death. Therefore, Remington is voluntarily recalling ALL potentially affected products to inspect and repair. Due to the risk of unintended discharge, the instruction to owners of affected shotguns is to stop using it immediately" (via Remington.com).
Well, it doesn't get much more troubling than that. Where you're dealing with guns, you rarely want to hear about "potential to cause injury or death," so I have a hard time making an excuse for Remington on this one. But look, the truth is that manufacturing errors happen all the time, Remington caught it before irreparable damage had occurred, and this doesn't take away from the quality seen in functioning 887 models. One strike I will call against the gun is that the bolt release is kind of like a second trigger on the gun. It's unlikely that confusion over which trigger is which would result in an unwanted firing, but this seems like a design element that should have been avoided for the sake of staying on the safe side.
Remington Model 887 Nitro Mag Tactical Shotgun

Discontinued

As of 2015, the Remington 887 was unsurprisingly discontinued. Remington has stated that spare parts and basic support is still available for the gun, but that this support could not be guaranteed in the long term. Now, after the recall took place, a full discontinuation and support-pull became something of an inevitability. That is why I chose to sell my 887 after only a number of months of use. However, I don't consider my sale a disavowal of the 887 – on the contrary, I am a big fan of the shotgun. Unfortunately, however, the reality is that owning a non-supported shotgun with a diminishing support base for parts, mods or accessories is just not worth the headache. There are a full slate of shotguns available with complete first- and third-party support (like the Kel-Tec KSG, my replacement shotgun). 887 owners like myself were disappointed, but there's no shortage of worthy alternate shotguns available – including in Remington's own catalogue.
Remington Model 887 Nitro Mag Tactical Shotgun Price
An online search to find a Remington Model 887 revealed the following prices:
$329.88.
$399.99.
$340.00.
$449.00.
$509.99.
$360.00.
That averages out to a price of $398.14. And I asked in my local gun shop how much they charged for the Remington Model 887 and it costs – you guessed it – $400. Your mileage may vary, particularly if you're dealing with used models that come in different conditions and states, but expect to be in the four hundred dollar range when shopping for an 887.
Remington Model 887 Nitro Mag Tactical Shotgun
Accessories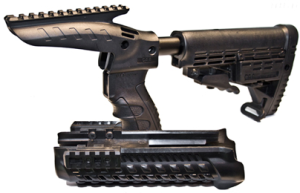 Accessories are even more convenient for gun owners than Access-A-Ride is for my elderly grandmother. This is particularly true when it comes to the Remington 887 – and I'm doubling down here if you're one of the fortunate ones who owns a tactical model and a picatinny rail to play around with. In terms of top accessories, we're dealing with a lot of the same usual suspects that you'd expect with a pump-action shotgun. That means shell holders, recoil pads, stocks, and slings.
Conclusion
The Remington 887, when functioning properly, is an excellent shotgun. Unfortunately, Remington encountered some difficulty in consistently manufacturing functioning 887 models, and thus the 887 is no longer being manufactured today. Thankfully, many of the elements that made the 887 a great shotgun can be seen in Remington's extended shotgun line, so whether it's the 887 or some other Remington model, you should be good to go.
Thanks for reading our Remington 887 feature. For more on Remington, check out our 770 and 702 reviews here at Gunivore!