Table of Contents
The classic 1911 pistol is a long-standing American firearm embedded in our culture, rivaled only by the M1903 Springfield, Henry Repeater, and the Browning M2. The revered semi-automatic handgun has managed to stay relevant for over 100 years and is still trusted by militaries, law enforcement, and competition shooters around the world. Truth be told, the 1911 was destined to succeed considering the fact that it was developed by two of the biggest names in the industry, Browning and Colt.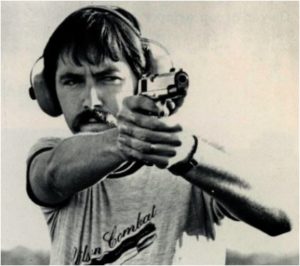 Over the course of the past few decades, tons of weapons manufacturers have tried their hands at modernizing and perfecting the legendary pistol, but few have triumphed as well as Wilson Combat. In fact, the Arkansas-based firearms company was only created in response to the disappointing performance and quality of 1911s. Bill Wilson, with the help of a few experts, first started fixing their magazines and eventually moved on to compensators, recoil buffers, and even improved the 1911's feeding and durability problems.
Although Wilson has a great and expansive collection of 1911s, their high price-tags push many potential buyers away. It's actually quite fascinating how there are so many nuanced variants in the market while still staying true to the 1911's traditional build. While there are several premium adaptations, such as the Ruger SR and Springfield EMP4, which compare more to Wilson's 1911s, there are also plenty of more affordable options. Some of the most popular models, such as the S&W, Taurus, Sig Sauer, and Remington, all fall within the $700-$800 range.
When revamping the 1911, Wilson Combat decided to unleash a serious assortment of different styles with the hopes of appealing to all kinds of shooters. I get flustered when I'm presented with too many options, so their catalog was simply overwhelming for me. Nevertheless, the Arkansas-based gunmakers wanted such a wide variety of models to give their customers the feeling of owning a custom firearm. Because Wilson's selection of 1911s is nearly endless, I'd like to focus primarily on their most popular and impressive models.
Wilson Combat 1911 Specs
Wilson Combat 1911 Build & Construction
Although Wilson's 1911s all share similar state-of-the-art features and components, it's their slight variances which really set them apart. Wilson Combat's full spectrum of high-grade semi-autos contains dozens of options for grips, sizes, calibers, finishes, and sights. The trick to finding the right Wilson for you is to get a better understanding of what separates the different models. For instance, the X-TAC and CQB variants may be built similarly, but they handle like completely different guns. Because they differ cosmetically, you can expect better grip checkering and durability on the X-TAC model, but the CQB is still pretty impressive.
Similarly, their diverse selection of handguns includes everything from all-steels models (Sentinels) to polymer-framed variants (KZ) and everything in between. On the other hand, some models only differ by sight radius, barrel weight, or ease of takedown. Plus, Wilson's expensive Supergrade Series features magazine wells and extra serrations, but many folks don't think these extras are worth the money.
That being said, no matter which Wilson you choose, you can bet your bottom dollar that each of these 1911s was crafted with some of the best components on the market by some of the most skilled professionals. Each and every handgun that leaves the Arkansas factory is rigorously tested to ensure they're blemish-free and finished properly, plus, each model is test-fired to guarantee their reliability and accuracy.
Wilson Combat Custom Shop
Wilson Combat Custom Workshop is where the company started and has continued to be the source of their pride and joy. For the past forty years, custom Wilsons have been the most popular and successful (in competitions) among all other custom handgun brands. Their team of award-winning pistolsmiths can expertly customize your existing 1911 by modifying your sights, checkering, serrations, stippling, safeties, triggers, grips, guide rods, and even finishes. Additionally, Wilson Combat can add personalized engravings and run a tune-up on the 1911 of your choice. But most notably, they are famous for their Gunbuilder program, which provides customers the ability to design their own 1911 completely from scratch, hand-picking every little detail.
Wilson Combat 1911 Performances
A Wilson 1911 isn't just a pretty face – these premier firearms possess some of the best handling and accuracy available in the 1911 market. And while you might think that their high price tags may not be worth it, their remarkable capabilities indicate otherwise. In no way, shape, or form can you accurately compare a Wilson to a more mainstream model like Ruger or Remington. Before leaving Wilson's production facility, each 1911 must pass several, demanding trials, including target processing and test-firing to ensure they are properly adjusted and consistent. To catch many of these weapons in action, check out Wilson's YouTube channel for informative videos and impressive field-testing.
Wilson Combat 1911 Magazines
Bill Wilson created his company, Wilson Combat, in the late 1970's with the hopes of improving the 1911s' faulty mags, reliability problems, and feeding issues. As a result, I feel extremely confident with a Wilson 1911 in my hands. That being said, these mags didn't become the best in the industry overnight; Wilson worked tirelessly in the back of his parents' jewelry shop perfecting the 1911 until he decided to build up a business of his own. These mags aren't just insanely reliable and durable, they are also the result of decades of continuous advancement. Today, they are among the most trusted by military, law enforcement, and competition shooters around the world. But to really get the most out of your Wilson 1911, I recommend loading these mags with Wilson Combat's top of the line custom-quality ammunition.
Accessories for Wilson Combat 1911s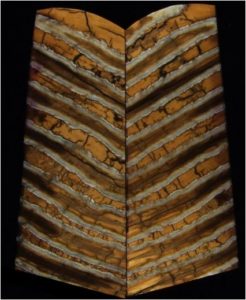 Just because most Wilson's 1911s don't have integrated rails, does not mean owners are hung out to dry without any aftermarket options. In fact, the Arkansas gun manufacturer has close ties with some of the best accessory producers in the country, such as Hogue, Challis, Thunder Ranch, and VZ Grips. That being said, the most common addition Wilson-users buy are premium grips. If you're looking to add a bit of class and flair to your 1911, Challis Grips has an excellent selection to choose from. Whether you opt for their Mammoth Ivory, Wood Species, or Coral designs, a Challis grip is sure to catch eyes wherever you go.
It's hard not to love Hogue Grips – besides for being arguably the most popular brand, they also have one of the widest collections available. Although they are better known for adding comfort and stability, such as with their Officers Model Rubber Grip with Finger Grooves, they also have several elegant grips, such as the 1911 Gov't White Pearlized-Polymer Ambi-Cut.
Similarly, VZ Grips offers a wide variety of durable and unique grips that'll surely boost your confidence with any 1911 model. This broad spectrum of grips includes all kinds of stippling, materials, patterns, colors, and even includes an option for custom engraving.
Lastly, if you decide to attach a light or laser to your Wilson Combat 1911, do yourself a favor and check out Streamlight's impressive collection of tactical flashlights. Besides for having one of the best reputations in the business, they also have a time-honored relationship with Wilson, which can only help your cause.
Conclusion
1911 pistols have cemented themselves into American culture like no other handgun in history. Over the past several years, these guns have made a huge comeback in the civilian market, and Wilson Combat is leading the way.
While you're here, don't forget to check out our picks for the most controversial guns, top new revolvers, and most impressive shooting records!