Table of Contents
The gun market is a constantly-expanding network of innovators competing to create the next big thing, often pushing the boundaries of what was previously thought to be possible. Nevertheless, the weapons industry has recently seen a major resurgence of modern adaptations of classic firearms.
This renaissance of traditionally-built guns with modern flair and performance is led by Remington with their Model 770, Stoeger with their over/under shotguns, Henry with their lever-actions, and Savage Arms with their Axis bolt-action rifles. Similarly, gun manufacturers – especially in America – have been contending to produce decent-quality firearms as inexpensively as possible.
While these price-point guns can be great, it's a thin line between affordable and cheap that many have yet to perfect. Unfortunately, many top-notch manufacturers have succumbed to the pressure and have released guns that are either downright ugly or unreliable and often both, take the Remington R51 or Mossberg 464 for example.
That being said, some industry favorites have refined the economy gun, and Savage Arms is one of the best. These cost-effective weapons probably won't win any beauty contests or professional tournaments, but that doesn't mean they can't make a great backup or starter gun.
In fact, I recently did a rundown on the entire New England-based company and learned exactly how they've managed to stick around for so long. This knack for knowing exactly where to cut corners was the driving force for Savage's excellent reputation, reasonable prices, and reliable performance after all these years. In today's Gunivore exclusive, we're going to take a look at their Axis bolt-action rifles and see just how they've mastered the art of getting the best bang for your buck.

Savage Arms Axis Bolt
Gunivore Approved
Model: Axis Bolt
Caliber: .223 Rem
Capacity: 4
Barrel Length: 22"
Overall Length: 43.875″
Twist Rate: 1:9
Weight: 6.5 lbs.
Finish: Synthetic Matte Black
MSRP: $368
Gunivore Approved
Model: Axis II XP (Package Gun)
Caliber: .308 Win
Capacity: 4
Barrel Length: 22"
Overall Length: 43.875
Twist Rate: 1:10
Weight: 6.5 lbs.
Finish: Synthetic Matte Black
MSRP: $485
Savage Axis Build
For such a simple bolt-action rifle, there's actually tons to talk about with the Axis. In terms of their durability, these guns aren't so simple. On one hand, they don't have the best quality finish or sturdy components, but on the other hand, they are durable enough to handle those long hunts in all kinds of environments, even swamps.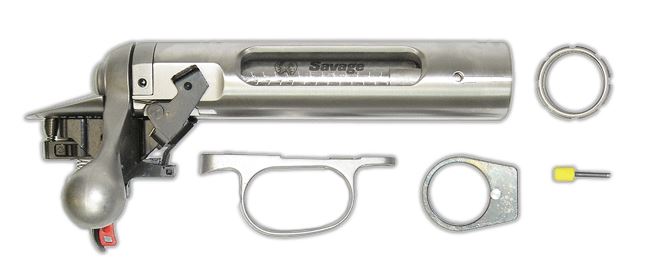 Certain parts feel cheaper than others, like the trigger and stock, neither of which are total deal-breakers. In contrast, Savage knew to not be cheap with their barrels so they used carbon-steel on all of their Axis models. However, I have seen several horror stories of broken stocks in the middle of hunts, but it doesn't seem to be such a common issue.
Actually, hunting is their most common use, especially considering their lightweight build and integrated sling swivel studs. Plus, with their easy takedown for quick cleaning, they are one of the most user-friendly centerfire bolt-action rifles under $500.
Knowing that bolt-actions are generally the most accurate, resilient, and reliable, Savage directed their attention to the Axis' action and receiver. With one of their most innovative designs to date, Savage came up with a method to set the bolt's headspace to a minimum (with zero tolerance), which not only makes their rifles safer but also more accurate.
To clarify, Savage hand-crafts these components, linking the locknut, receiver, & the barrel to parameters within thousandths of an inch. This revolutionary barrel nut system also features a floating bolt-head which creates a perfect union between the bolt and cartridge in addition to providing a tighter fit of the bullet in the chamber.
Most people think that when buying a price-point firearm that they'll have to make some sacrifices, and rightfully so, but the Axis is able to at least offer plenty of versatility. As a matter of fact, Savage offers these bolt-actions in almost ten calibers, including 6.5 Creedmoor, .223 Rem, 30-06 Springfield, and .308 Win.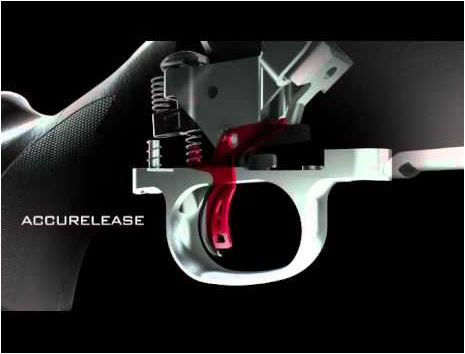 One of the biggest complaints you'll hear about the 1st generation Axis rifles is their trigger. In an effort to keep their costs down, Savage left out their popular premium AccuTriggers but has since included them in the newer models. Once you've tried the AccuTrigger, you'll never want to go without it – the Savage proprietary component enables shooters to customize their trigger pull without any expensive or tricky gunsmithing.
That means for around $100 more, the Axis II provides the shooter with a superior trigger and comes with a mounted and bore-sighted optic. Plus, Savage recently came out with several additional variants including Hardwood, Compact, Stainless, and Camo.
At the end of the day, if it doesn't shoot well then it ain't worth squat. So was Savage able to maintain their dependable performance or did they sell out on accuracy and handling?

Savage Axis Performance
Well, just ask anyone who has ever shot the Axis and they will confirm that all of these features yield one of the best budget centerfire rifles out there. As I had initially expected, Savage knew exactly where to cut corners and where to refuse to compromise. In fact, this highly-rated bolt-action is super accurate even right out of the box!
Based on my extensive research and personal experience, I can safely say that it wouldn't be crazy to achieve sub MOA performance at 200 yards. I'd even go as far as to say that the Axis could compete with market favorites like the Remington 700 and Browning X-Bolt. If there are any doubts about its capability as a hunting rifle, let the record state that the Axis is the kind of gun that you can play connect the dots with at 100+ yards.
To make things even sweeter, these budget firearms barely have any kick at all and that's without even acknowledging their better-than-expected recoil pads. I mean this the kind of rifle that your 12-year old daughter could handle with ease. Plus, with their innovative bolt system, these Savages operate as smoothly and reliably as they do accurately. And although their exterior is the worst part, I gotta admit that I really liked the grips on 'em; they were nothing fancy but they handled rain and dirt pretty well.
Savage Axis Magazines
While a lot of folks tend to underrate the importance of a magazine on a bolt-action rifle, the convenience and reliability of the Axis mags are simply undeniable. Savage ships every one of these models with one detachable box magazine, with additional mags retailing for around $50. It should come as no surprise that they do this, considering the detachable box mag was an invention of the man himself, Arthur Savage. These mags are especially crucial for people on long hunts – the fast and convenient reloads ensure that you'll never be left out to dry with your Axis rifle.


Accessories for the Savage Axis
While all Axis bolt-actions are tapped and drilled for scope mounts, some models, such as the XP, come pre-equipped with an optic. However, I've heard way too many complaints about these to not recommend additional options. Whether your Axis comes with the Bushnell or Kaspa 3-9×40 Scope, try and ditch it immediately.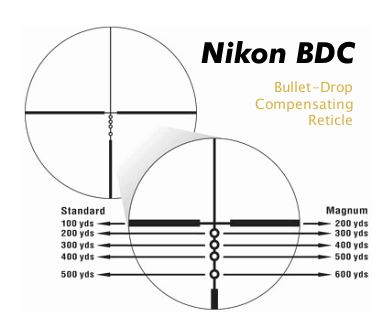 Instead, there are four other fantastic optic options available for under $200. Although I didn't like the factory-installed Bushnell, their Elite 3200 3-9x40mm Multi-X reticle will do the trick. However, if you're skeptical of Bushnell, you can't go wrong with the Nikon PROSTAFF 4-12×40 with BDC reticle. If you're looking for something a bit more affordable, then the Vortex Optic Crossfire II 3-9×40 Plex and Redfield Revenge 3-9×42 scopes are also solid choices for the Savage Axis.
For other great optics check out Trijicon, EOTech, & Aimpoint.
Conclusion
Overall, it's hard not to be impressed with Savage Arms and their remarkable Axis bolt-action rifle. The fact that they could produce a firearm so accurate and market it for around $400 is almost unheard of. One of my favorite things about it is that I don't feel like I'm settling just because it's a budget gun – The several caliber and finish options plus the AccuTrigger make these Savage rifles feel like they were custom-made just for you! Pick yours up today online or at your local dealer.