Table of Contents
I recently met up with representatives from Palmetto State Armory (PSA) at the NRA Carry Guard Expo and they were excited to share some of their recent innovations with me. PSA is by no means your average firearms company; the South Carolina-based business markets affordable weapons, tactical gear, and accessories at seriously competitive prices. While their inventory is filled mostly with affordable varieties of big-name brand products, they also manufacture some of their very own inventions. Let's take a closer look at this groundbreaking enterprise.

History Palmetto State Armory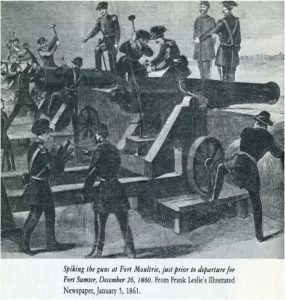 In order to understand Palmetto State Armory, you must first learn about their historic name. While this up-and-coming weapons company gets its title from South Carolina's nickname, the truth lies much deeper. Rewind back to 1776 – We are in Charleston during the American Revolution and the attack on Fort Moultrie. British Army and Naval forces continuously fail to breach the Island fort, in large part due to its unique fortification. Because the Americans had built the island fort with palmetto wood – which is soft by nature – nearly all British artillery and cannon fire was deflected or absorbed by the indigenous lumber. This momentous achievement still lives on with Palmetto State Armory, thanks to their logo, which features a pile of cannonballs resting between a pair of crossed cannons.
Keep in mind that Palmetto is still a very young company – the South Carolina-based firearms corporation was only founded a few years ago by American Military veteran Jamin McCallum. After returning from deployment, McCallum and a few of his family and friends joined forces to create a company for gun enthusiasts, by gun enthusiasts. Over the past several years, they've expanded way beyond their initial expectations. As a matter of fact, they started as a simple online arms dealership managing small market ammunition and magazines. Eventually, they expanded to the point where they now have several full-service locations throughout South Carolina as well as a top-notch website. Nevertheless, I don't see them trying to expand much more, considering that personal customer-service is their top priority.
It's never easy making it big, especially in such a tough industry like the gun industry, but Palmetto took an interesting path. They realized that they needed to first develop a consistent customer base, and they targeted the mid-range tactical market as their objective. Nowadays, they've got just about everything including tactical gear, upper/lower receivers, wholesale ammo, all types of weapons, targets, gunsmithing products, and holsters, all in a variety of top manufacturers plus their own proprietary branded products. Let's get down to business – This is the Gunivore Company Overview of Palmetto State Armory!
PSA is proud to carry top brands such as Ruger, S&W, Sig Sauer, Mossberg, Springfield, and many more!
Palmetto State Armory Firearms
Once Palmetto got the ball rolling, they began selling firearms from some of the biggest names in the business including the Springfield 1911, S&W M&P, Remington 870, FNH SCAR, and Glock 19, just to name a few. Their goal was to market great guns for great values, very often beating out top-retailers with their unbeatable clearance prices. Plus, with the addition of their daily deals, they've attracted a constant online presence among dedicated weapons enthusiasts. In fact, just the other day I saw them promoting a brand-new Ruger LCP pistol for just $169.99. In addition to these great offers, PSA also manufactures their own affordable firearms, including AR-15s, AR-10s, AR-9s, 1911s, and AK-47s. These are by no means top-shelf guns, but they aren't supposed to be. Palmetto markets these as affordable alternatives that will get the job done and sometimes even look good doing it, if you're lucky.
Caliber: 5.56 NATO

Capacity: 30

Finish: Hardcoat Anodized Black

Barrel Length: 16"

Barrel Twist: 1:7

Overall Length: 32"

Weight: 6.8 lbs. (Unloaded)

Stock: PSA M4-Style 6-Position Adjustable

MSRP: $599.99
Caliber: .45 ACP

Capacity: 7+1

Finish: Stainless Steel

Barrel Length: 5"

Overall Length: 8.75"

Overall Width: 1.25"

Overall Height: 5.5"

Weight: 39.2 oz. (Unloaded)

MSRP: $599.99
Another major draw for them is their nearly endless supply of top-shelf upper & lower receivers, and assorted components, which enables shooters to build their own customized firearm. For instance, check out the completely personalized AR-15 I put together:
PSA Mil-Spec 5.56 NATO M4 Nitride MOE Upper ($199.99)

Included Magpul MOE Black Handguard

16" 4150V Chrome Moly Vanadium 1:7 Twist Barrel w/ Melonite Finish

A2 Flash Hider

Rear MBUS Magpul Flip-Up Sight & F-Marked Front Sight Base

Carbine-Length Gas System

Picatinny Rail

PSA 5.56 Titanium Bolt Carrier Group ($299.99)

PSA Aluminum Charging Handle ($24.99)

PSA Upper & Lower Combo Classic Build Parts Kit ($59.99)

PSA Magpul CTR-Edition Complete Lower Receiver ($199.99)

Included Magpul CTR Stock

Magpul MOE Grip & Trigger Guard

Staked M4 Lock Nut

Standard Carbine Buffer

D&H 5.56 30-Round Aluminum Magazine ($6.99)

TOTAL COST: $791.94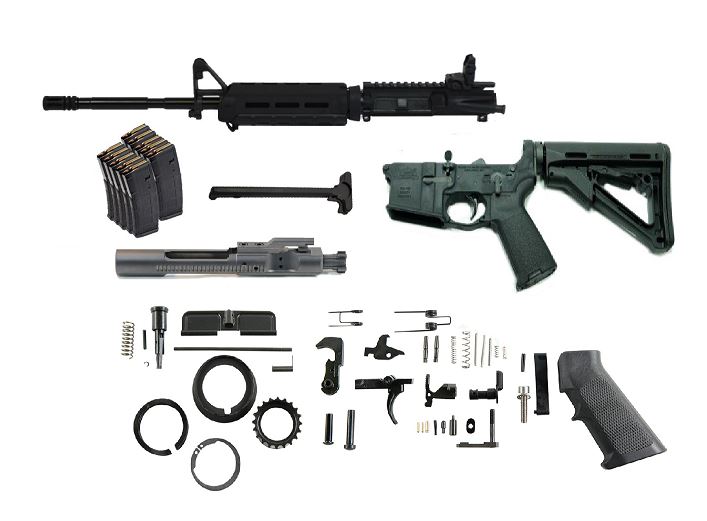 PSA Ammo
Magazines and ammunition: This is where it all started for Palmetto and it continues to be one of their top sales categories. While PSA doesn't manufacture their own brand of ammo, they do offer tons of deals on major brands, such as Hornady, Winchester, and American Eagle. Whereas they sell tons of handgun and shotgun rounds, their rifle selection is more slim pickings. Additionally, they have a solid amount of training cartridges, like A-Zoom shotgun Snap Caps and Traditions .38 Special dummy rounds.
Palmetto State Armory Accessories
If you're in the market for accessories but don't want to pay their often costly prices, check out PSA's sweet collection of aftermarket options. First things first, head over to their optics section for some unbelievable deals on some of the industry's best sights. They've got great deals on everything from Zeiss, Trijicon, EOTech, Magpul, Vortex, and Nikon. I was very excited to see their deals on favorites like the Aimpoint Micro T-1 and the EOTech Holographic Hybrid Sight III.
Moving on, Palmetto State Armory also offers just about any firearm component you can think of, even including sound suppressors and accessory batteries. Plus, they've got plenty of tools, cases, apparel, knives, navigation systems, and cleaning kits to choose from. I mean they've got everything you can think of – I've even seen Magpul phone cases, Kimber PepperBlaster II Trainer guns, ear & eye protection, gator saws, and a massive selection of bipods.
For more info on some of these top accessories, check out our reviews of KSG carrying cases, Blackhawk Sportster Series Range bags, Howard Leight Impact Pro Earmuffs, Magpul Slings, our Top 5 firearm suppressors.
Future of Palmetto State Armory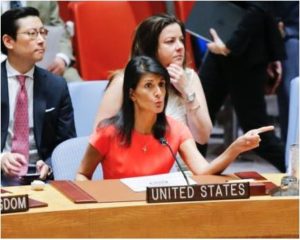 The future definitely looks good for the South Carolina-based weapons team. Their most recent short-term plan includes a $42 million investment that would double their workforce and expand their processing centers. Plus, with McCallum's charm and ingenuity, they are also working alongside the local, state, and federal governments to increase firearm awareness and help protect our 2nd Amendment rights. They've even built a relationship with former Governor Nikki Haley, who now works alongside President Donald Trump as the Ambassador to the U.N.
For a place that is dedicated to providing good quality items at reasonable prices, I don't see Palmetto going anywhere soon. They've already established themselves as one of the best sources for custom AR parts and discount ammunition, which are two of the hottest things on the market. At the end of the day, I'm looking forward to watching PSA thrive – They truly epitomize that you can do anything, as long as you put your mind to it.