Table of Contents
Although many people haven't heard about Bill Alexander and the Alexander Arms Company, the record will show that he may be this generation's John Browning. The British firearms expert came to the States at the turn of the century with the dream of developing his own unique weapons enterprise. After settling down in southwest Virginia, Alexander quietly began formulating some of the industry's most innovative and awe-inspiring cartridges. Currently, Alexander Arms is responsible for some of the most reliable and impressive sporting arms and ammunition on the market. These specialized, high-quality weapons and rounds are now commonly employed by civilians and law enforcement/military personnel alike. In this Gunivore Company Overview, we're going to put Alexander Arms under the microscope to review the past, present, and future of this industry-leading manufacturer.
Alexander Arms History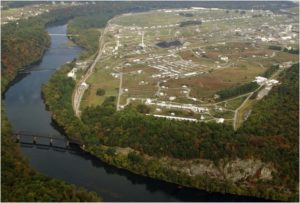 While Alexander Arms – Eventually incorporated as Alexander Industries, Inc. – may be less than 20 years old, their impact on the industry is timeless. When Bill Alexander and his family moved to America, he was committed to becoming the next big innovator to revolutionize firearms as we know it. Even though he already had a successful and established career as a producer and supplier of weapons and armor in the U.K., he wanted more. Slow but surely, he and his team began engineering some of the best ammo the world has ever seen, including the .50 Beowulf and 6.5 Grendel. Because the combination of the powerful and versatile .50 Beowulf round with a standard AR-rifle was so effective, it became a must-have for militaries around the globe, especially those looking for small arms capable of taking combating potential enemy vehicles. To this very day, this revolutionary cartridge can be found just about anywhere. Additionally, after it got a nice following within the gun community, it became a popular sporting round, common among North American big game hunters. Eventually, the company committed to American quality and excellence began producing their own line of rifles, most of which were based off the AR-platform. So let's get to it and take a closer look at some of Alexander Arms' impressive collection of products.
For other great companies revolutionizing the firearms industry check out our rundowns on Daniel Defense, Kel-Tec, EOTech, AlienGear, & Barrett.
Alexander Arms' most popular product is definitely their heavy-hitting .50 Beowulf cartridge and corresponding rifles, commonly used for military vehicle checkpoints and big game hunting. This Alexander trademark invention got the small Virginian company on the map and has kept them relevant after all these years. The proprietary mid-range .50 caliber round, based on the .50 Action Express, is not your standard cartridge; while somewhat similar to S&W's .500 Magnum and Henry's .45-70 Gov't, the rebated-rimmed Beowulf is in a league of its own. Originally, Alexander Arms designed their flagship ammo for use in modified AR-15s but ultimately decided to try their hand at manufacturing AR-15s for themselves. The result was a spectacular lineup of half a dozen premium rifles, one of which was featured on my list of the top-5 new AR-15s of 2017.
Alexander Arms 6.5 Grendel Rifles
After the immediate success of the .50 Beowulf, Alexander set their eyes on crafting a new long-range and extremely accurate cartridge and corresponding line of rifles. Capable of handling the most difficult hunting, competition, and tactical tasks, the 6.5 Grendel pushed the envelope of what the industry thought was possible of an AR-15. This ingenious Alexander creation was the result of years of intense research and development, culminating in one of the biggest innovations of cartridge technology in years. In fact, when it was first unveiled in 2003, 6.5 Grendel outperformed the predominant 7.62 NATO with half the recoil. Shooting enthusiasts love this round because it offers incredible performance, versatility, and affordability.
Alexander Arms .17 HMR Rifles
As arguably the most popular brand of ammunition, Hornady has been behind some of the industry's best innovations, including the .17 HMR round. In addition to their top-shelf bullets, they also produce a great line of gun oils, lubes, and sprays, check them out here. Alexander Arms combined their ingenuity with Hornady excellence to craft their .17 HMR Tactical Complete Rifle, one of the only semi-automatic rifles chambered with the renowned cartridge, and the only one built on the AR-15 platform. As one of the cheapest rounds money can buy, these tiny Rimfire rounds are extremely popular among target shooters, varmint hunters, and plinksters. Like most other Alexander innovations, the .17 HMR Tactical Complete Rifles are completely revamped and upgraded variants of the market standard, .22 LR rifles in this case. In addition to their super fast and smooth performance, these impressive guns are more than capable at 200 yards.
Check out our reviews of some of the most popular .22LR rifles including Ruger, Henry, Remington, Browning, & Mossberg.
Alexander Arms .338 Lapua Magnum Guns
If you thought Alexander Arms' other firearms were innovative, wait 'till you see the Ulfberht Rifle. This long-range, powerful .338 Lapua Magnum beast is capable of taking down even the toughest targets, including Africa's Big Five game. While the Finnish-designed cartridge was originally designed for military snipers, it has recently become a popular choice among civilian shooters as well. I remember meeting Bill Alexander at SHOT Show and him telling me to keep an eye on the upcoming release of his Ulfberht Rifle, and boy was he right. Like the ancient Viking sword for which it's named, this .338 Lapua behemoth is a force to be reckoned with. In fact, I was actually pretty surprised to see how impressive the Ulfberht was, especially considering that it was Alexander's first rifle not on the AR-15 platform. By combining traditional construction with modern adaptations, Alexander Arms debuted one of the industry's most revolutionary weapons. Bill and his team did this by first taking the.338 sniper cartridge, plugged it into a Russian Degtyaryov-style machine gun but modified it into a downright powerful and reliable semi-automatic rifle design. This means that shooters can hit targets past 1,000 yards with little difficulty or recoil. Not that they needed it, but Alexander finally received the acclaim they deserve when Shooting Illustrated named the Ulfberht the 2015 Rifle Of The Year.
5.56 NATO Alexander Arms Rifles
Alexander Arms doesn't just invent, they also perfect – in addition to their innovative caliber adaptions, they've also produced two Mil-spec rifles in 5.56 NATO. These highly-customizable firearms are among their most popular and hard-hitting. Plus, with their ability to easily adjust to chamber 6.5 Grendel rounds, these are some seriously badass and versatile guns. As with any powerful rifle, durability is crucial, and Alexander outfitted these 5.56 NATOs with salt bath carbo nitrided barrels, aerospace-grade gas key screws, MK10 composite handguards, and tungsten, nickel, & iron H2 buffer weights. These top-shelf features work together to ensure that your rifle is corrosion-resistant, consistent-performing, and highly-resilient.
Alexander Arms .300 AAC Blackout Guns
Although the .300 AAC Blackout cartridge is less common than your standard rifle ammo, these M4 rounds are a great upgrade of the legendary 5.56 NATO. While still somewhat uncommon in military circles (utilized scarcely by the Navy Seals and Dutch Maritime Special Operations Force), the well-balanced bullet is an up-and-coming favorite among hunters and defense shooters. Since Alexander is so committed to versatility, they've designed their .300 Blackout rifles to chamber both supersonic and subsonic ammo as well as offering countless upgrade options including triggers, handguards, muzzles, and stocks.
Accessories for Alexander Arms Weapons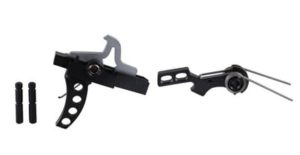 In addition to manufacturing several lines of their own proprietary weapons, Alexander Arms also has a great collection of parts and accessories. Naturally, their most popular sellers are cleaning kits designed specifically for their unique .50 Beowulf, 6.5 Grendel, and Ulfberht rifles. Additionally, Alexander also produces blade and bow-style triggers, magazines, a fantastic variety of muzzle devices, and their world-renowned reloading supplies.
The Future of Alexander Arms
Despite the fact that Alexander Arms has come so far in such a short period of time, their future is a big fat question mark. Just a few months ago, Bill Alexander announced that he will be stepping down as the company's Chief Engineer to pursue a new position within the defense industry. While we still don't know where he will be working or if he will maintain any connection to his company, his presence will clearly be missed. Bill was the backbone of Alexander Arms, constantly propelling them forward with his innovative ingenuity. I guess we'll just have to wait and see if they'll continue to grow or if they'll fall victim to anonymity and irrelevance.
The first volume of a series dedicated to enabling quality reloading of the 6.5 Grendel in AR-15 rifles. #alexanderarms #65grendel pic.twitter.com/78PQOjTagG

— Alexander Arms (@alexanderarms) December 8, 2017